Is Squarespace good for portfolios, and do graphic designers actually use Squarespace?
These graphic designers seem to think so!
In fact, even Squarespace has a dedicated tutorial on how to:
Best showcase your experience and past clients
Build a brand for your graphic design portfolio.
And tips to highlight your best designs
That said, here's a curated list of exceptional graphic design portfolios that were designed on Squarespace. Some of them used an existing professional template while others opted to custom design; to each their own!
Let's dive right in.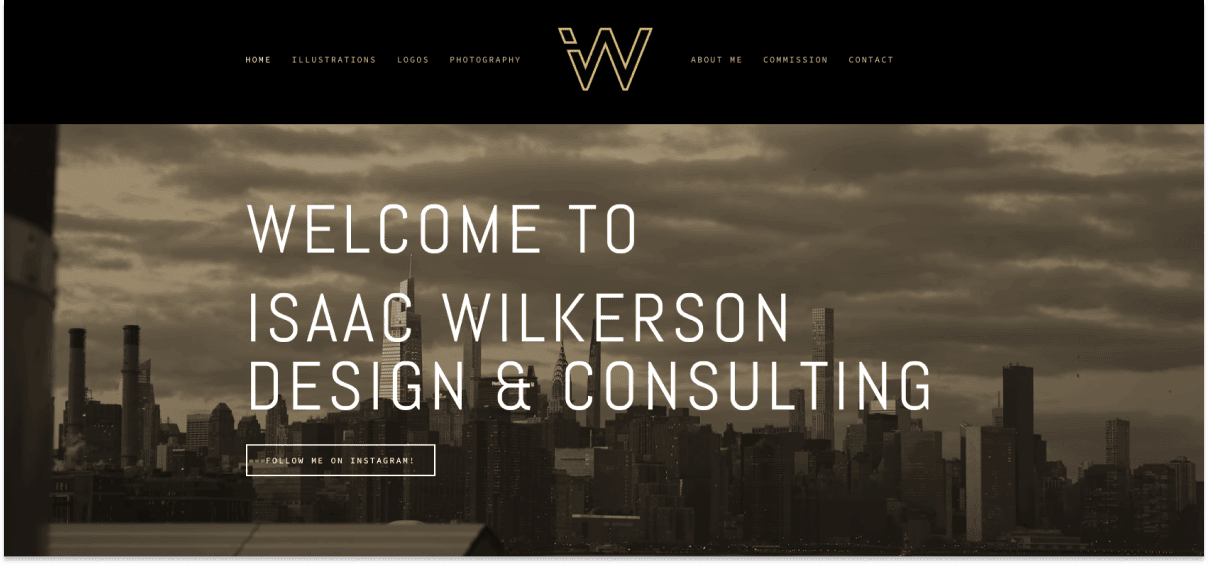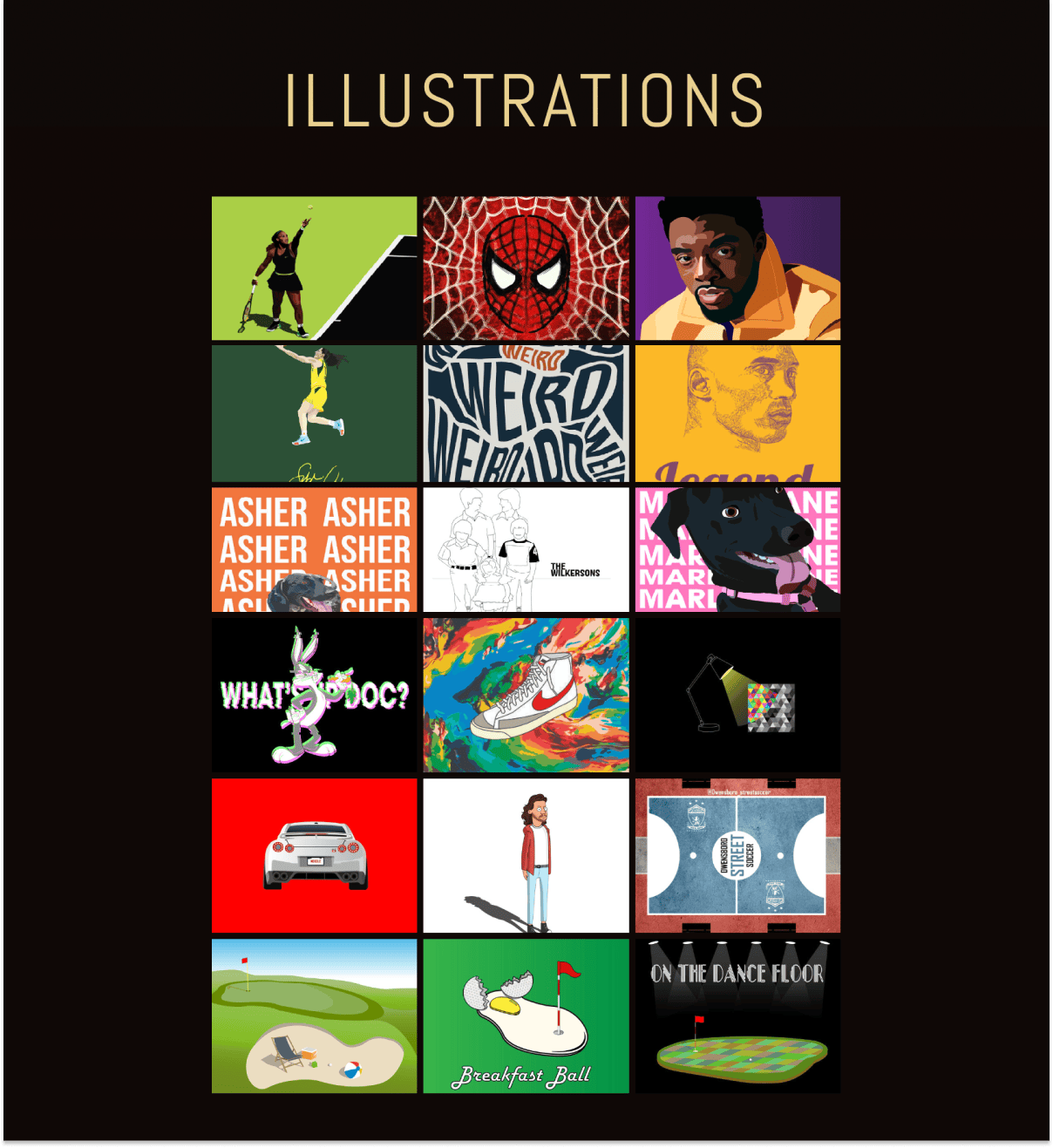 Isaact is a freelance graphic designer and photographer with a knack for traveling, adventuring, and experiencing different cultures worldwide.
From his portfolio, you can tell he has formidable design skills and good taste in photography, a powerful combination to earn a living freelancing.
Isaact built his one-page portfolio website using the Squarespace Horizon template. It's great for photographers who prefer a dark-themed website with a slick font.
The navigation area transforms to save space as users scroll down the page, and the gallery makes it easy to feature your portfolio.
Check out Isacct's portfolio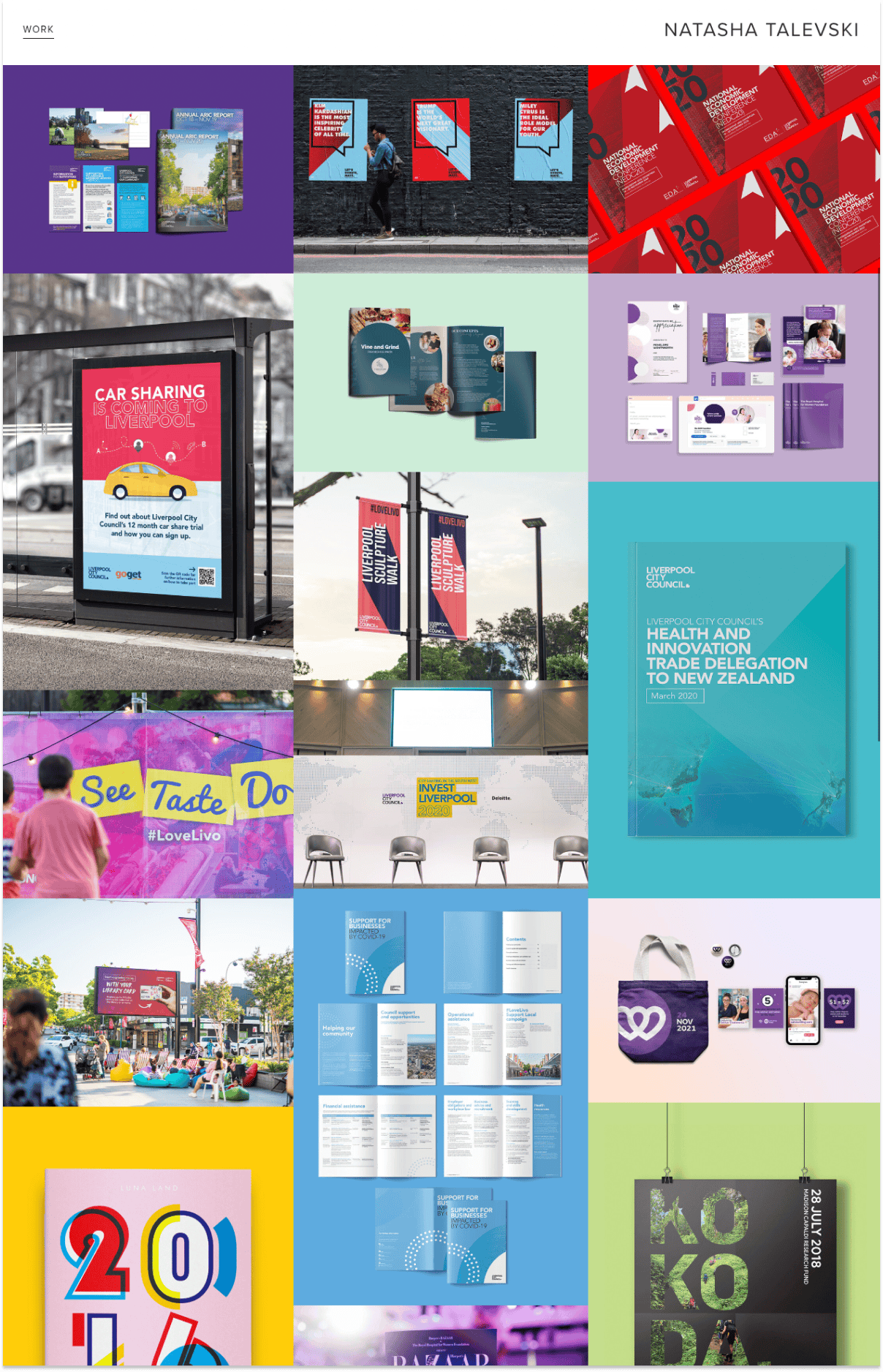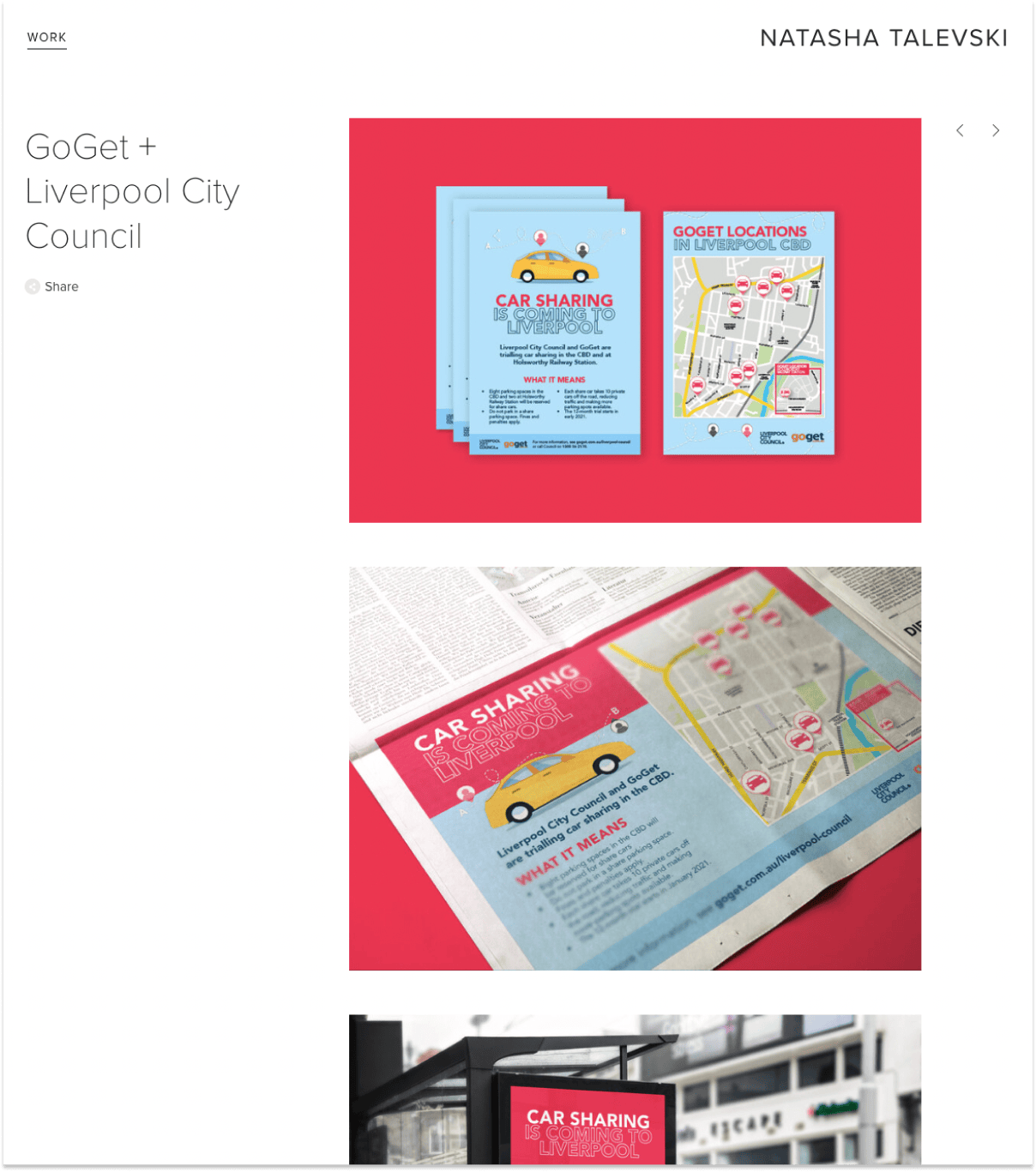 Natasha is a senior graphic designer at the New South Wales Department of Education, Australia.
Ever since she started freelancing in 2016, she's designed for numerous establishments, including the City Council of Liverpool, GoGet, and more recently, the National Economic Development Conference in Australia.
Needless to say, she has built an astounding portfolio using the Flatiron template from Squarespace.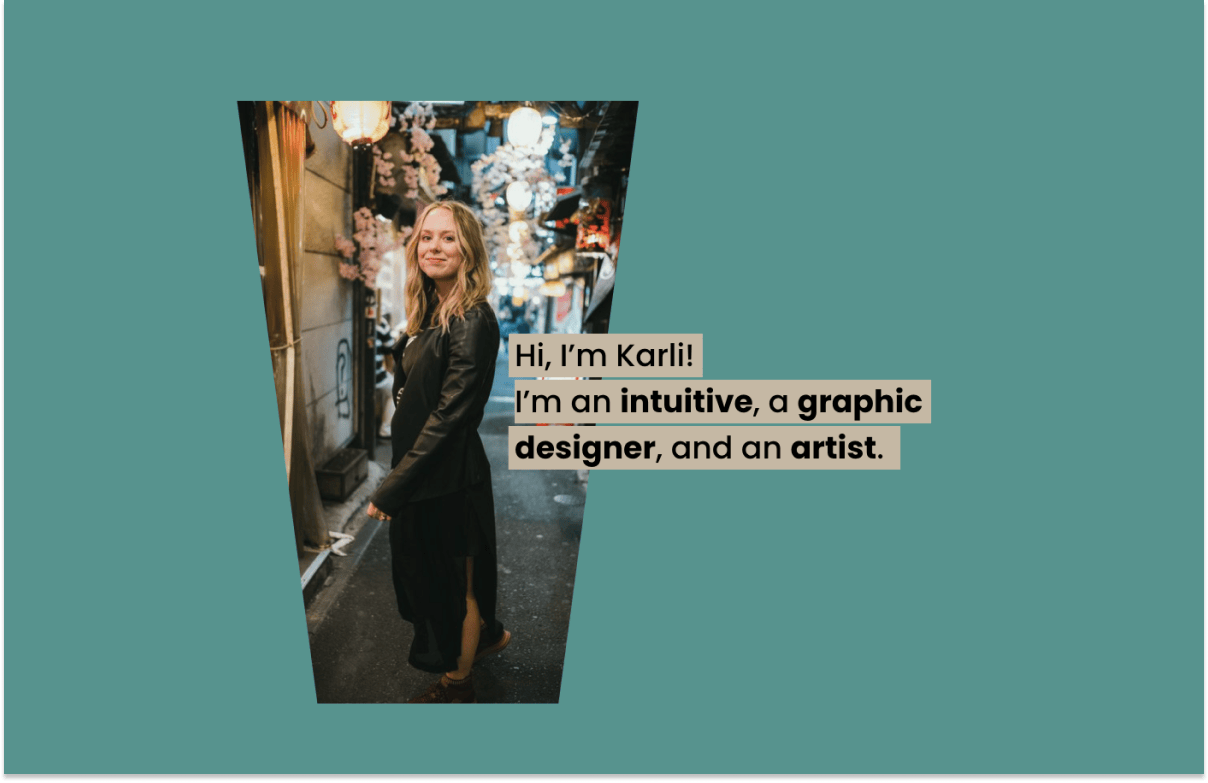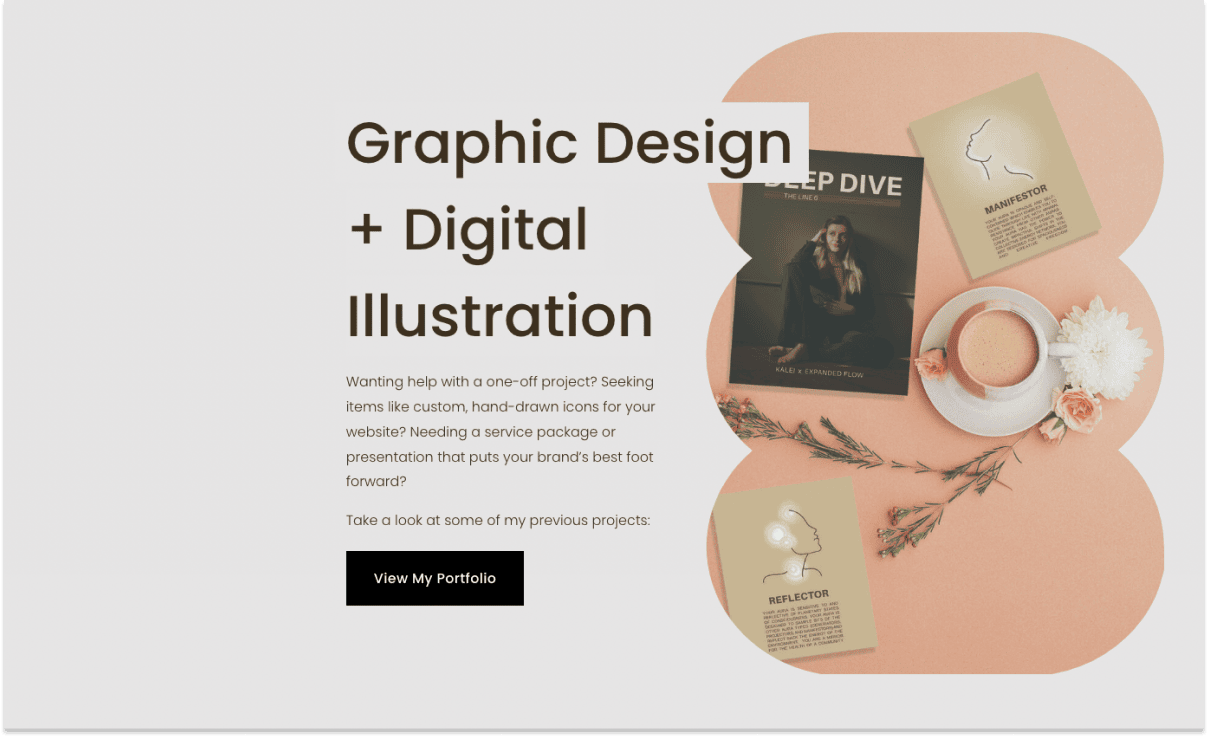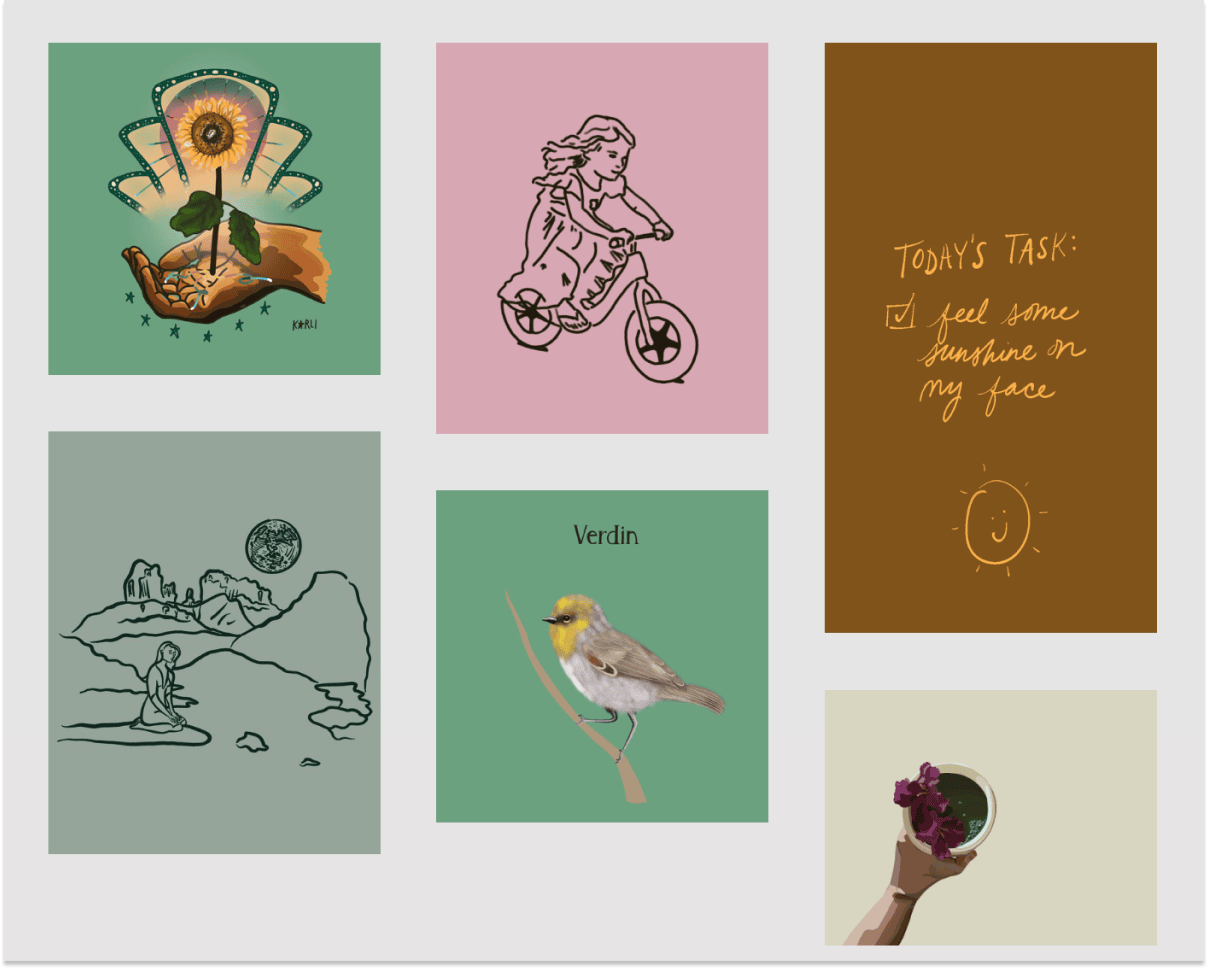 Karli is a graphic designer, designer, and artist who worked in agencies, corporations, and non-profits, helping them with branding, training materials, and custom illustrations.
Her website and portfolio was custom-built on Squarespace, featuring a diverse set of designs, from hand-drawn icons, presentation, and more.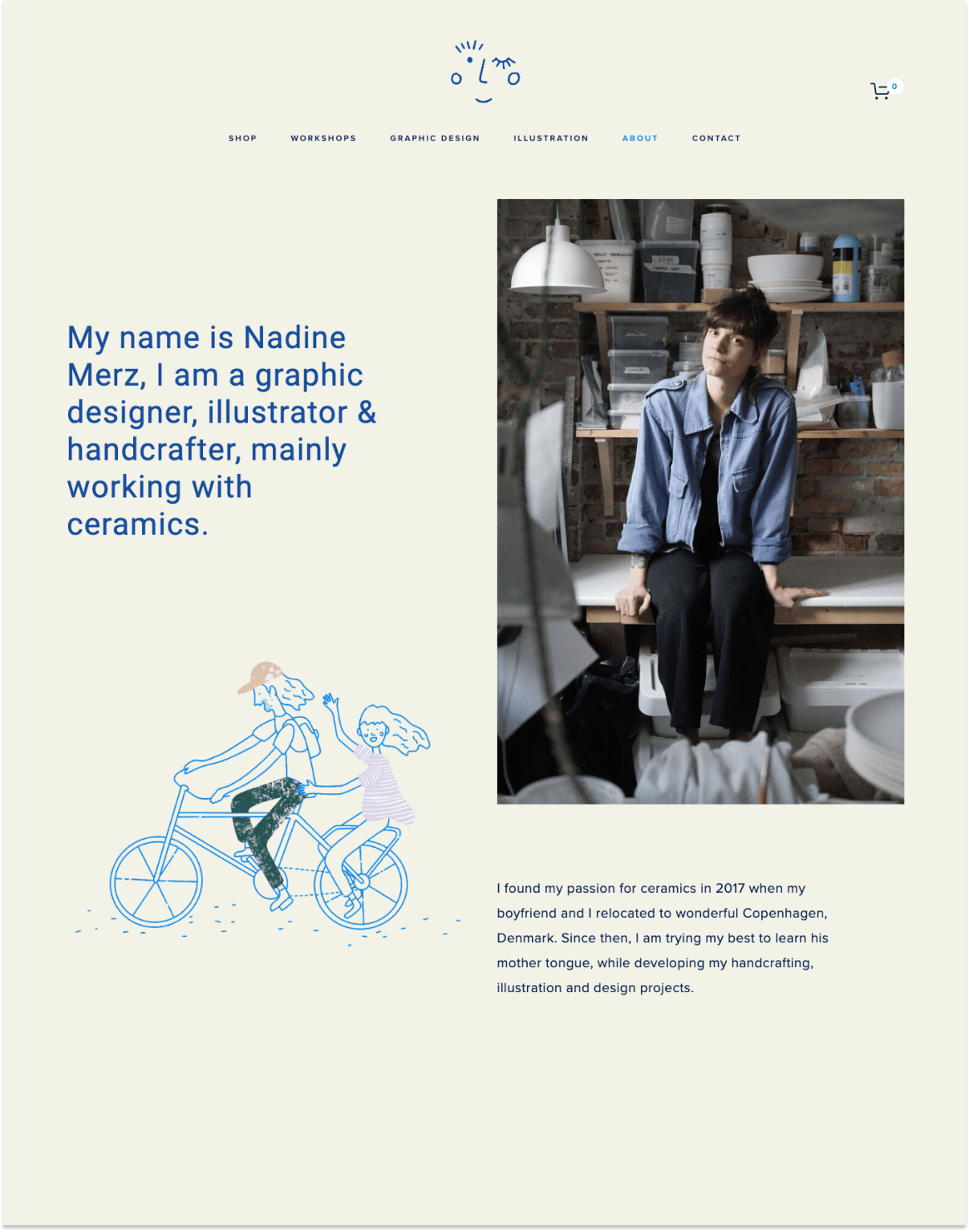 Nadine is a Copenhagen-based graphic designer, illustrator, and handcraft who also has a knack for working with ceramics.
Over the years, she's done some incredible artwork, which includes 40 custom illustrations for Alfred Vogel's book — Der kleine Doktor. She also did the book cover design, which has sold several million copies since it was published.
You can find custom illustration and graphic designs on her portfolio site, which was custom-built on Squarespace.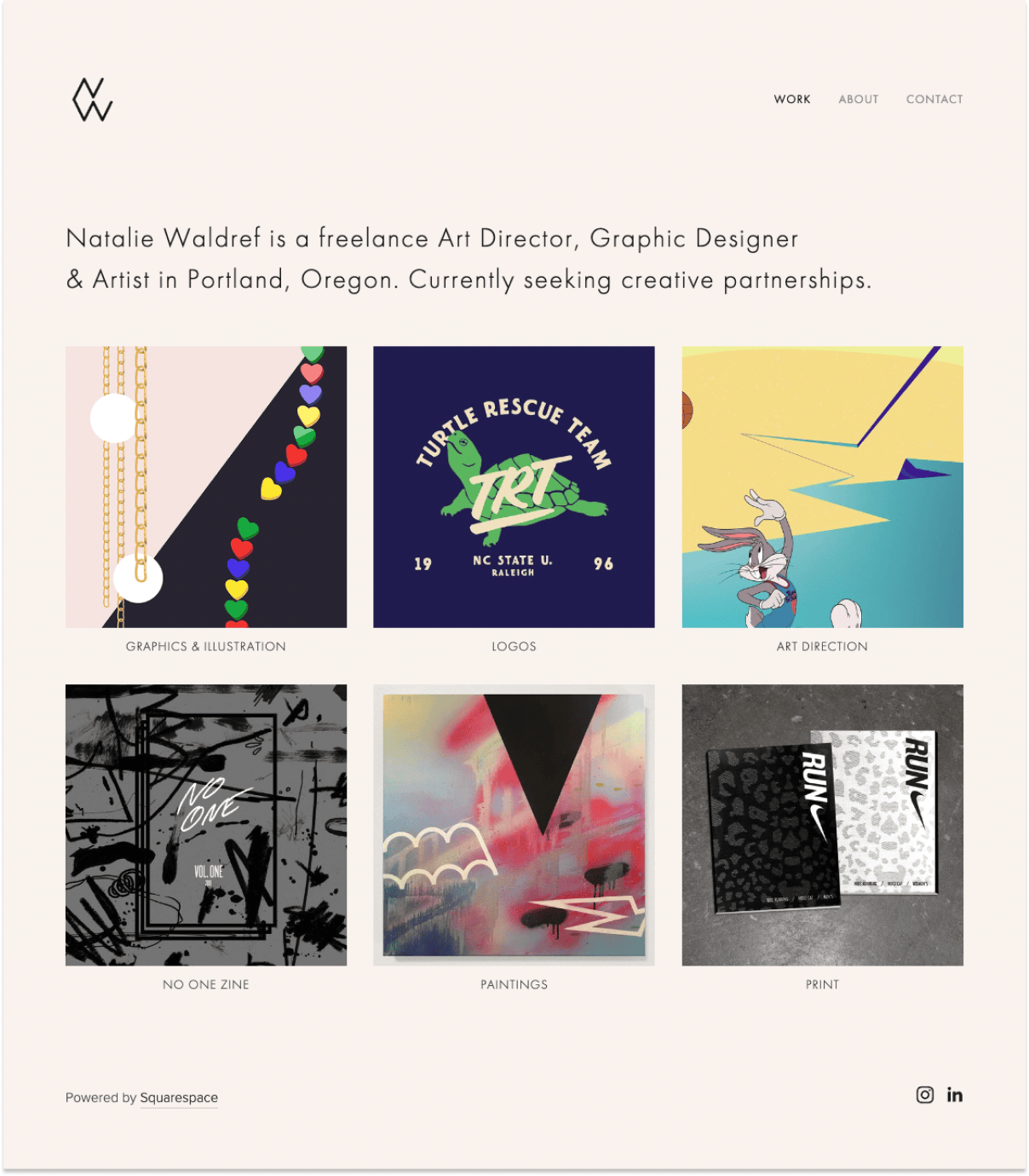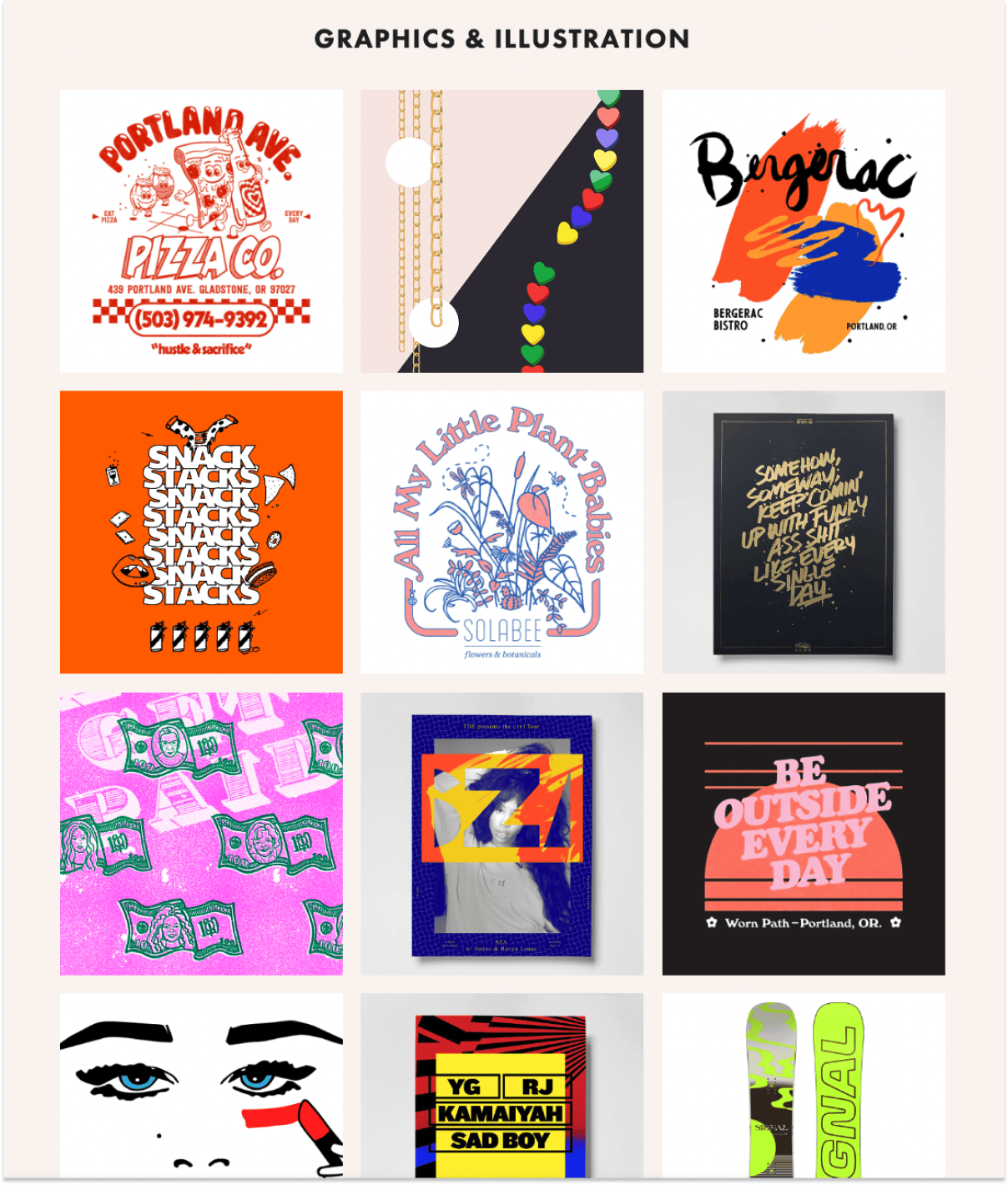 Natalie is a freelance art director and graphic designer based in Portland, Oregon who's well-versed in Photoshop, Sketch, Figma, and InDesign.
While she recently transitioned into freelancing, she already boasts a pretty impressive graphic design portfolio that's built on the Squarespace Avenue template.
Check out Natalie's graphics and illustration portfolio
& Artist in Portland, Orego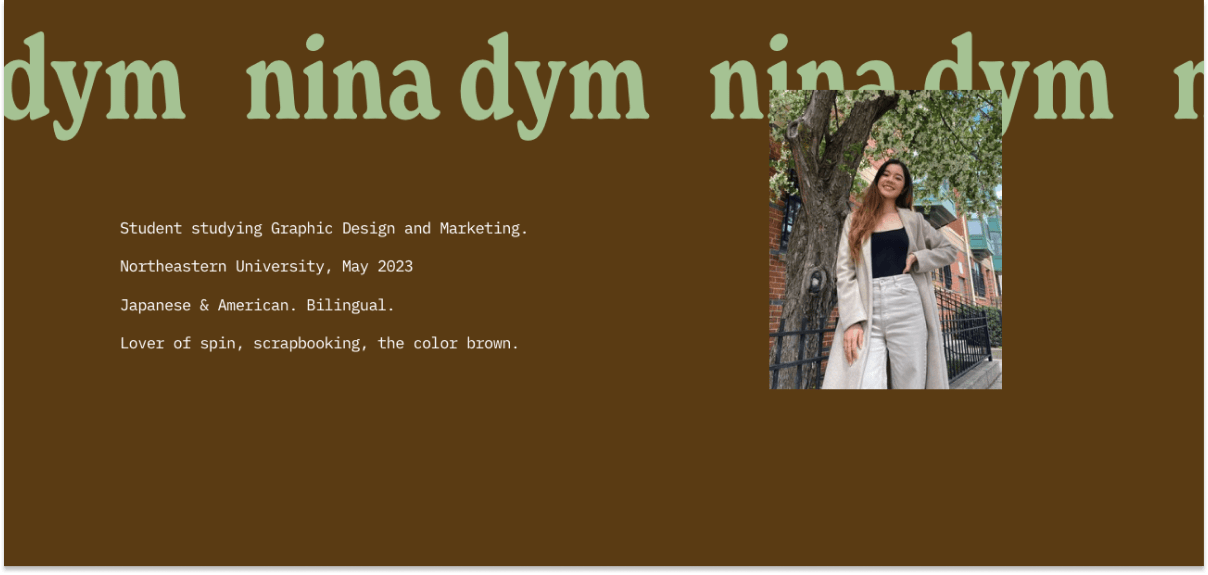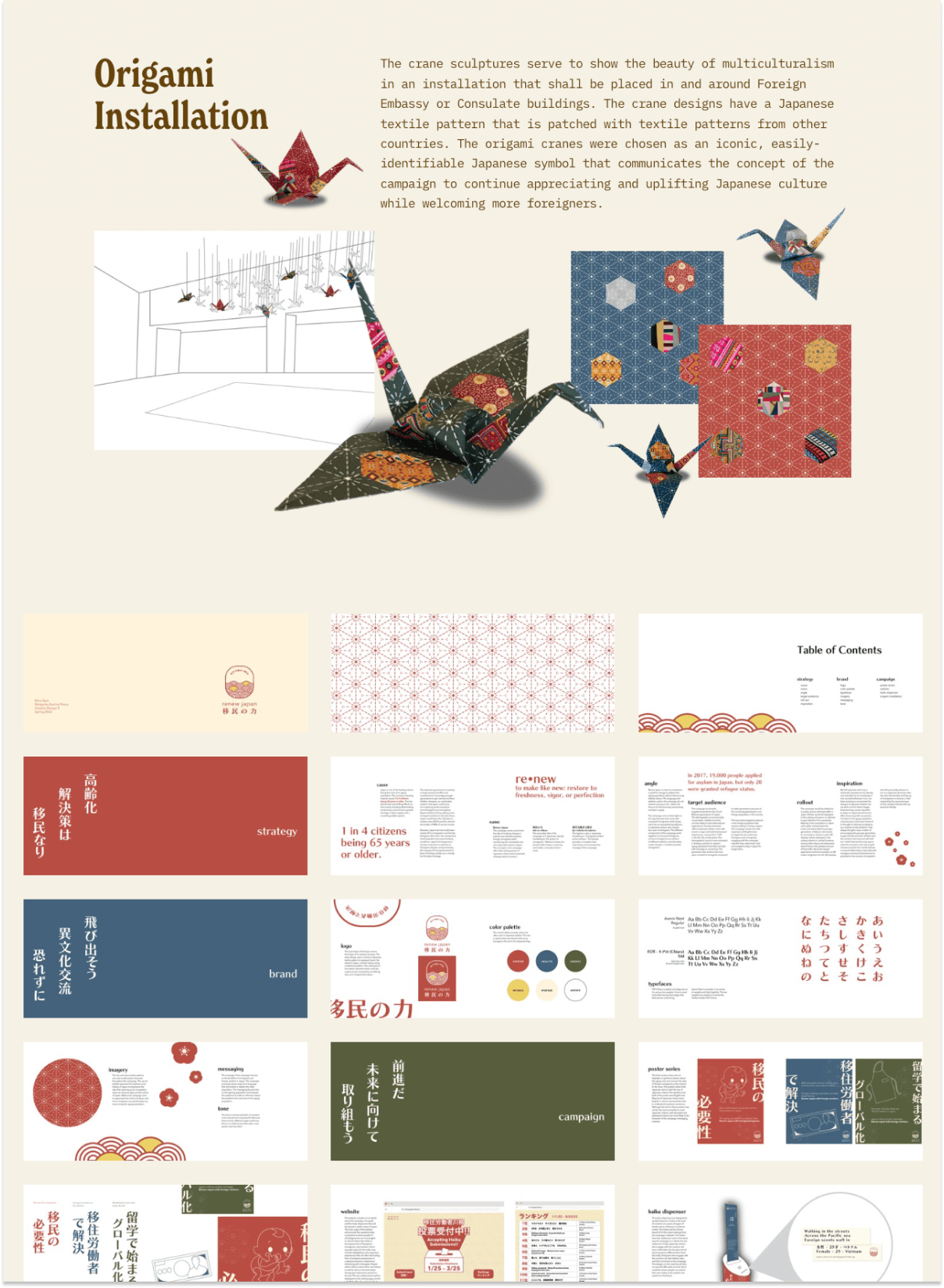 Nina is a graphic designer from Sacramento, CA, currently in her last year at Northeastern University, studying marketing and design.
I love her write up on one of her portfolios, Renew Japan, a campaign book tackling the aging population crisis in Japan.
On it, she featured the campaign logo, color palette, custom illustrations, and poster. The most impressive design portfolio by far!
The site was custom built on Squarespace.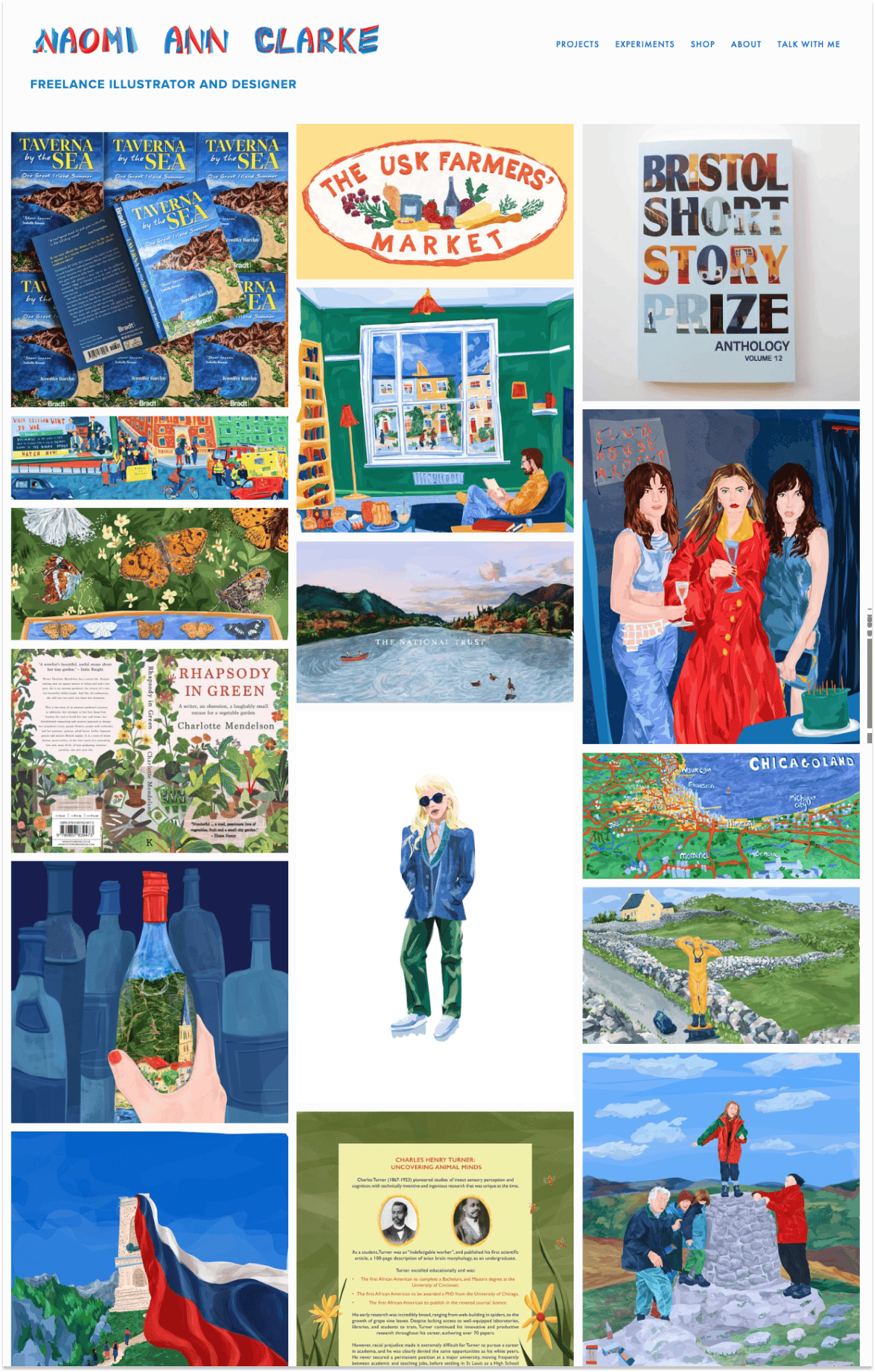 Naomi Ann Clarke is a freelance illustrator and designer with an impressive portfolio, ranging from custom illustrations for the Financial Times, to book cover designs, and more.
She's also won the Bristol short story award with raving reviews from her clients (a tip for your portfolio!)
Just like Natalie, Naomi also built her portfolio site using the Avenue template from Squarespace.
Check out Naomi's illustration portfolio

Olivia is a Seattle-based graphic designer with 7 years of experience and is also the founder behind Klaede Kerchief, selling kerchiefs with a Scandinavian heritage.
Olivia kept it professional with her portfolio, where she goes into detail about the 2 main companies she designed for, her own company KLÆDE and Garmentory, a marketplace startup connecting boutiques and designers to customers around the globe.
Check out Olivia's marketing design portfolio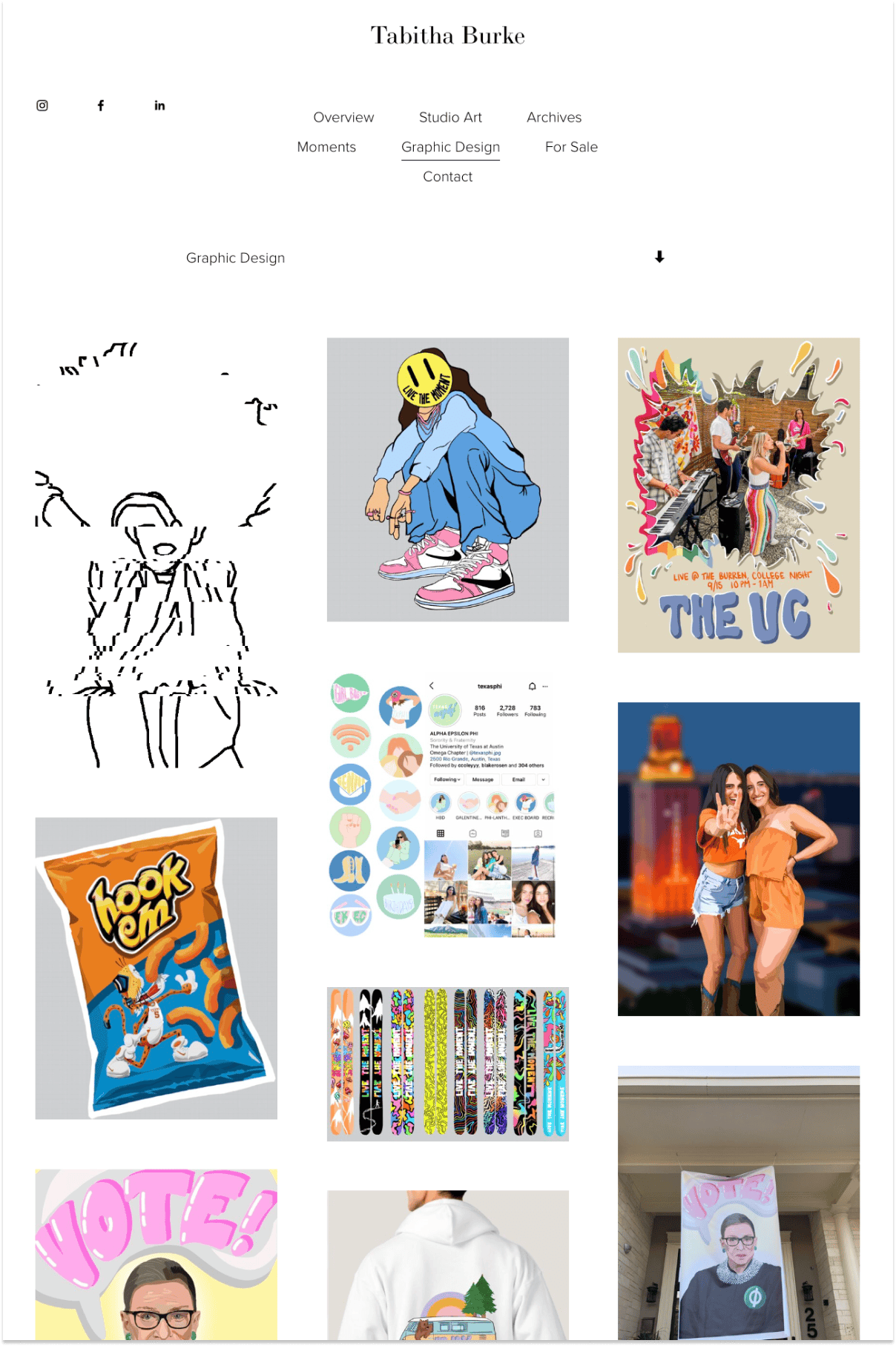 Tabitha is a creative-driven artist who grew up on the coast of Connecticut and graduated from The University of Texas at Austin with a Bachelor's in Fine Arts.
While she's not a graphic designer by profession, her portfolio would leave you thinking otherwise.
She's also selling acrylic and oil paint on Canvas directly on her Squarespace site.
Check out Tabitha's graphic design portfolio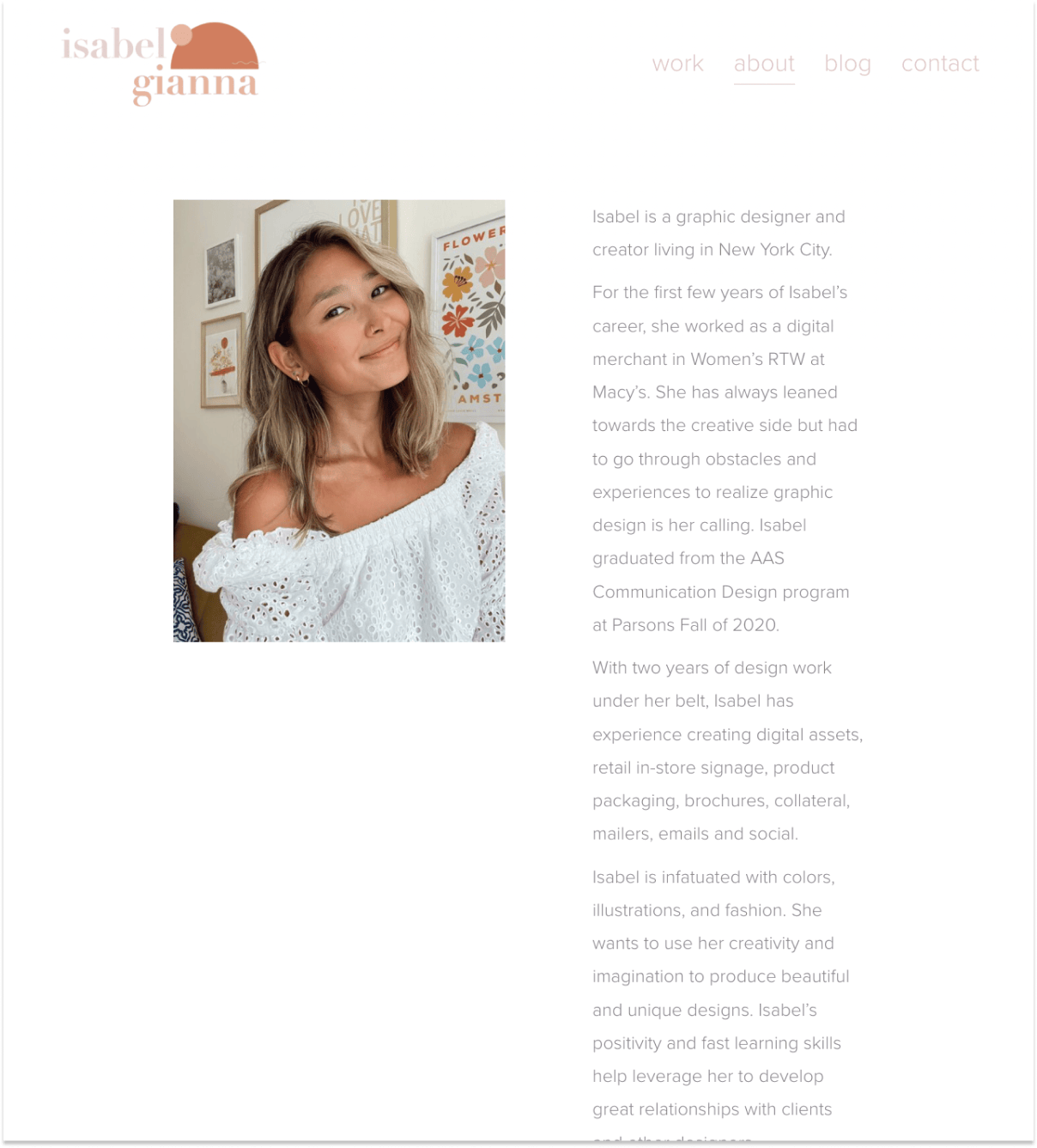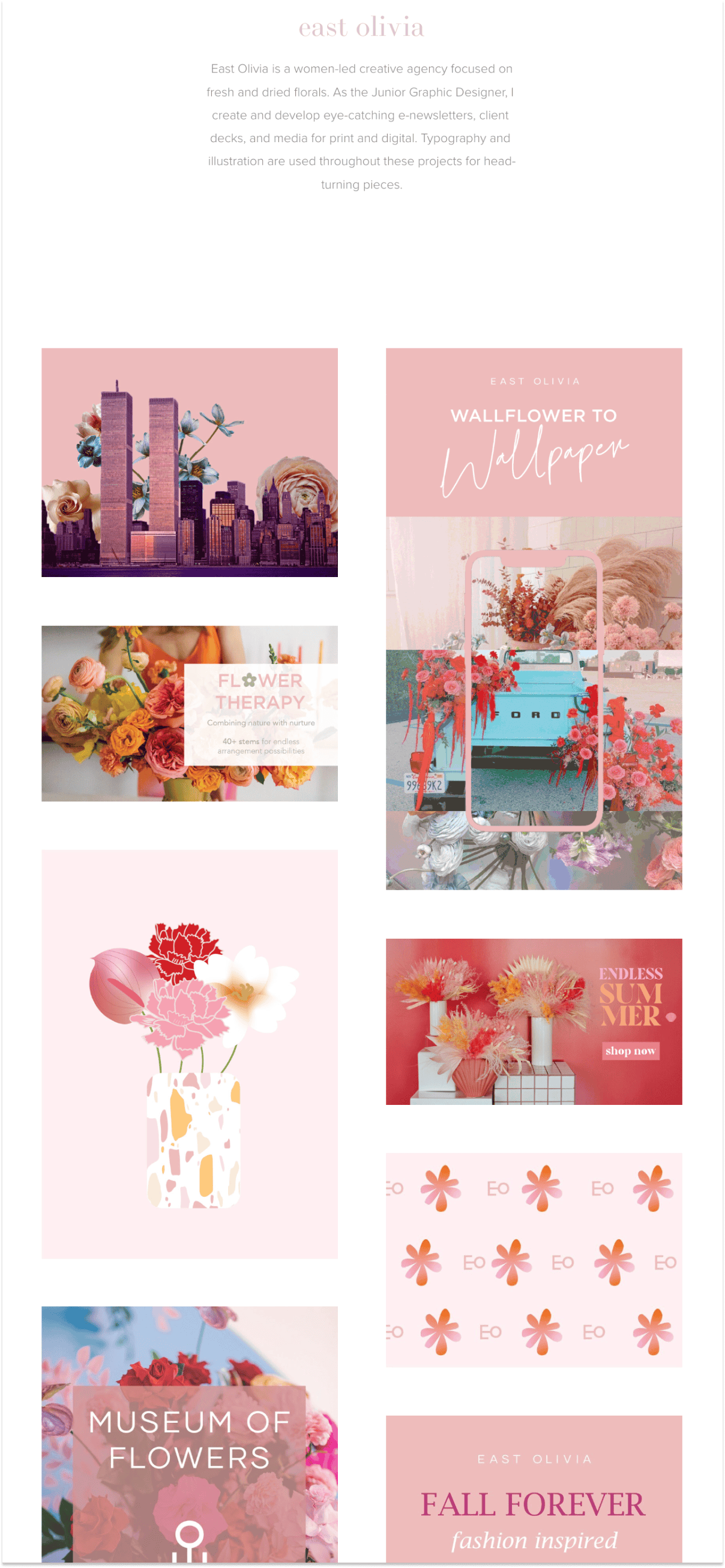 Isabel is a graphic designer, illustrator, and creator based in New York City. Over the years, she's produced designs for retail in-store signage, product packaging, brochures, collateral, mailers, socials, and more.
I especially adore this portfolio piece where she featured her designs for East Olivia, a women-led creative agency where she worked on eye-catching e-newsletters, client decks, and their digital print for media.
Related articles: