Is Squarespace good for blogging? Here's a detailed write-up for that.
Regardless, here are 9 successful Squarespace blogs with over 10,000 monthly visits to prove that you can indeed build a great blog on the platform:
Each of them employs proven marketing strategies to grow and monetize their blog.
Related: Squarespace vs Wordpress for blogging, which should you choose?
Let's dive right in.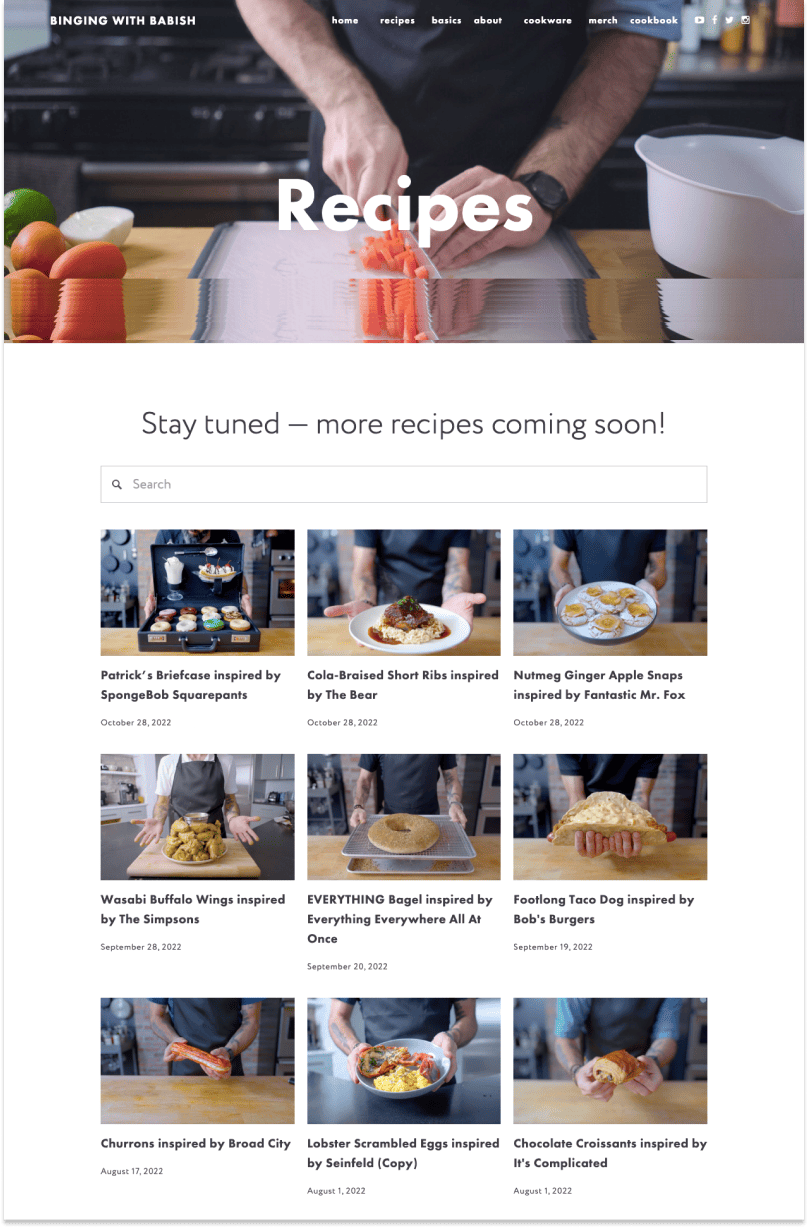 For those of you who remember binging on food videos (pun intended), Binging With Babish started as a Youtube food channel over 10 years ago!
Andrew started the channel back in 2006 and has amassed a whopping 10 million subscribers ever since.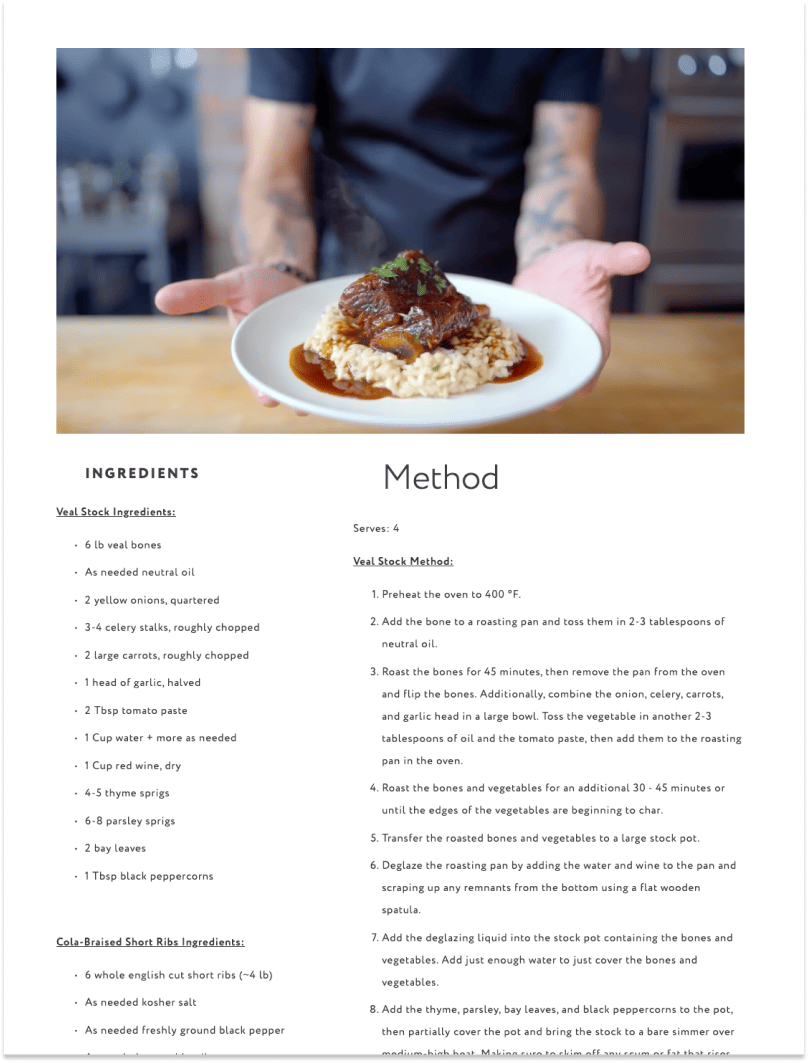 He and his team then built BingingWithBabish.com (using Squarespace) to expand the brand, by blogging his recipes, setting up an eCommerce store for the Babish Cookware, launching his cookbook, and more.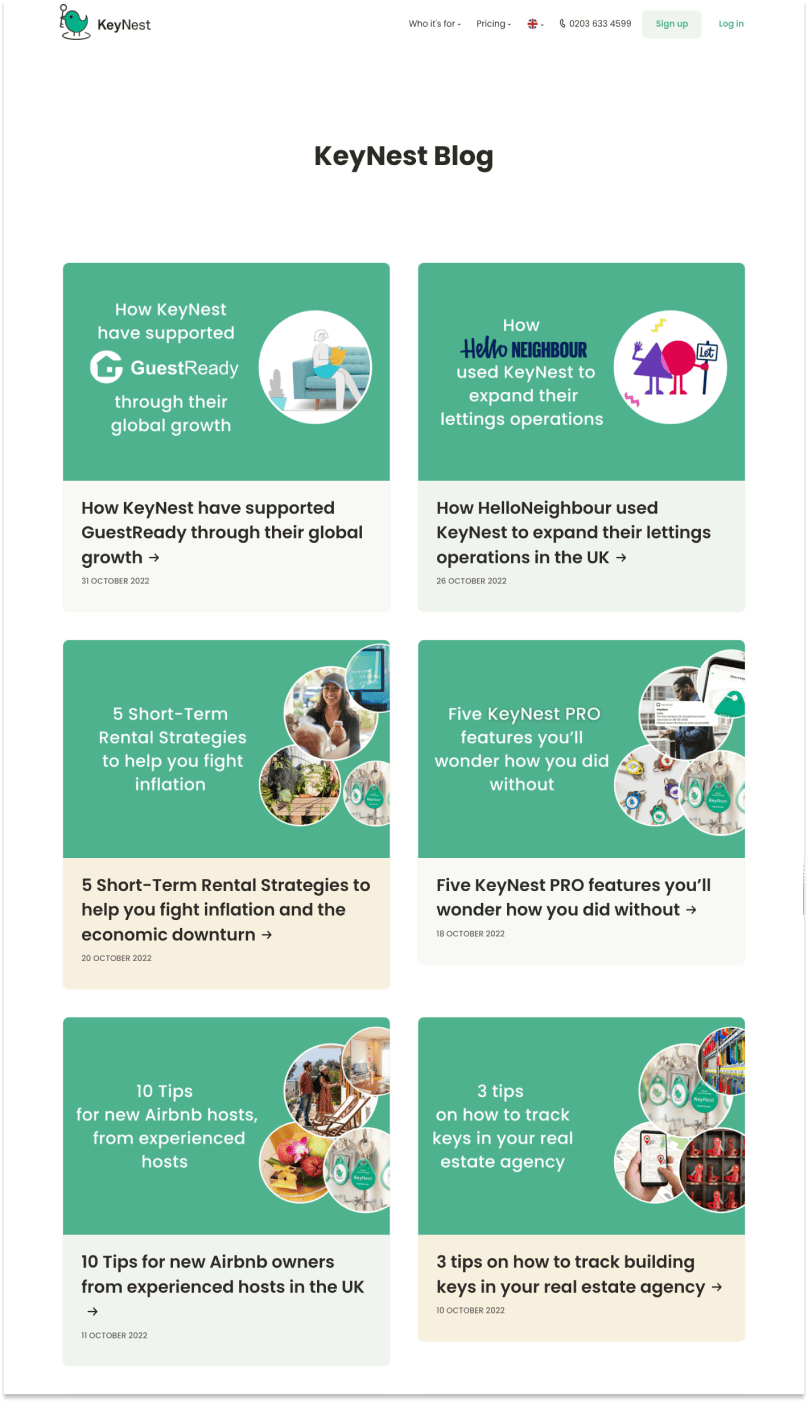 Key Nest is a key storage and management company for Airbnb hosts in London.
The way it works is pretty ingenious. Airbnb hosts can drop their house keys at any local store that's partnered with Key Nest; their guests can then collect and return the keys at their (and the hosts) convenience.
Key Nest also runs a popular blog where they frequently share case studies and rental strategies to attract their customer audience, who are mainly Airbnb guests, estate agents, and service apartment owners.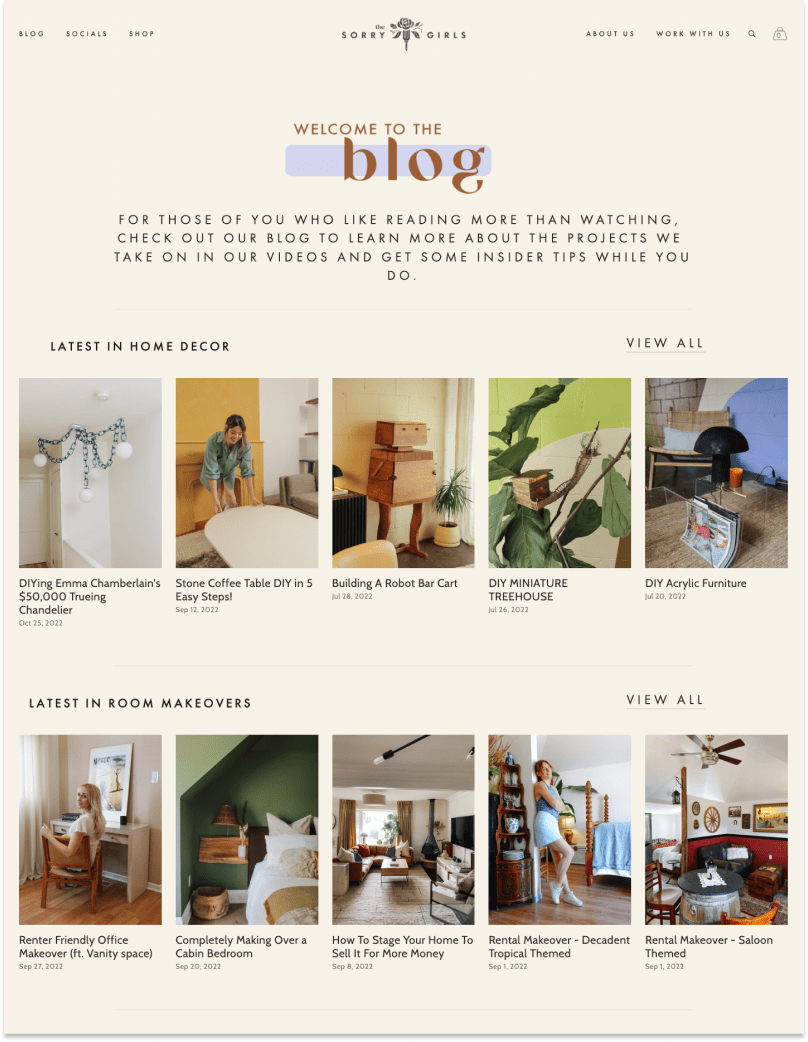 The Sorry Girls is a huge media brand with over 2 million Youtube subscribers and 200k followers on Tiktok. They primarily produce content about:
Home Design & DIY
Fashion tips & trends
Shopping & gifting
and more!
They also run a successful blog on their main site, where they share the latest on home decor, room makeovers, upcycling, and fashion.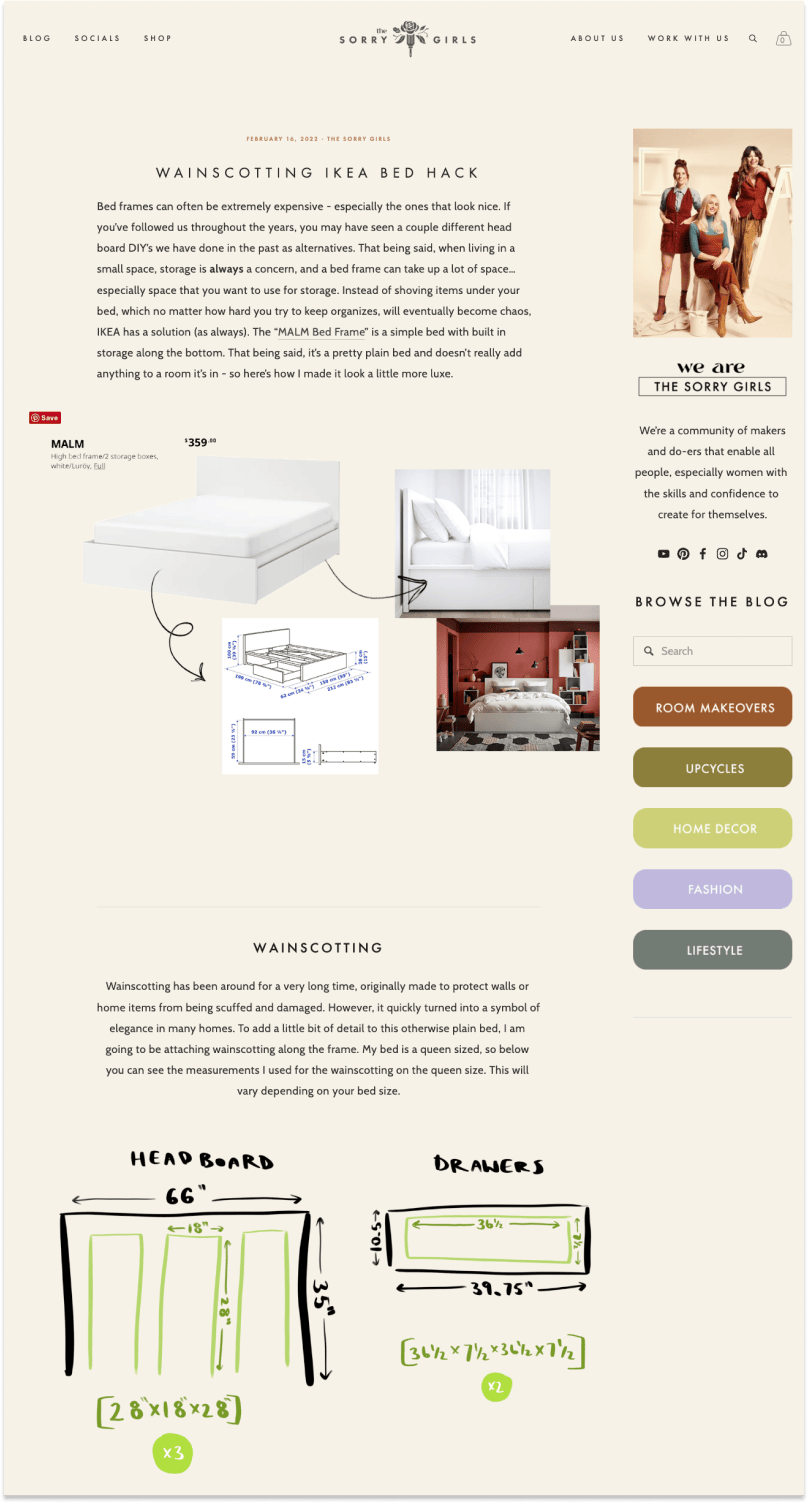 I like how they take original photographs and make handrawn images for every blog article. You can tell they took the effort behind every home DIY project with before-and-after photos, custom illustrations, and more.
Their blog also has a sider that quickly allows visitors to navigate around the site.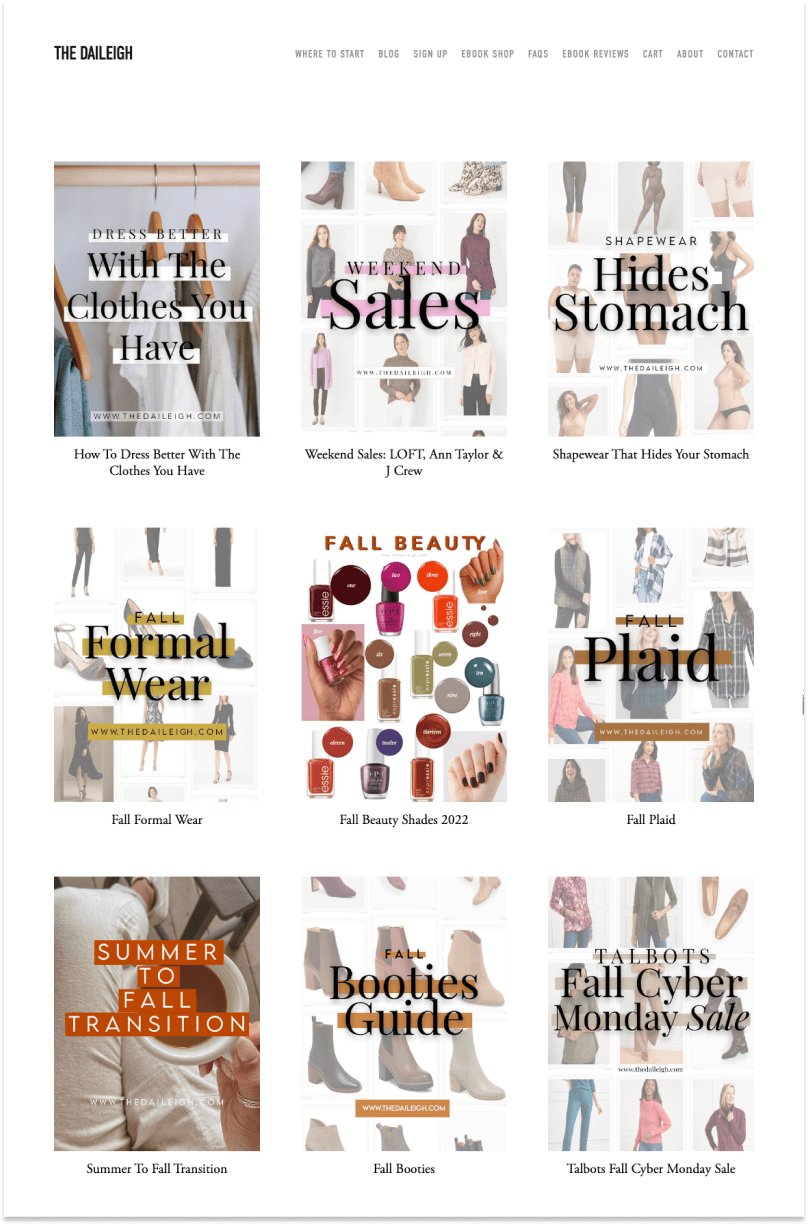 The Daileigh is a fashion and lifestyle blog run by Ashleigh, who wants to inspire women and teach them creative ways to build a functional wardrobe.
Three things that make her blog stand out, in my opinion: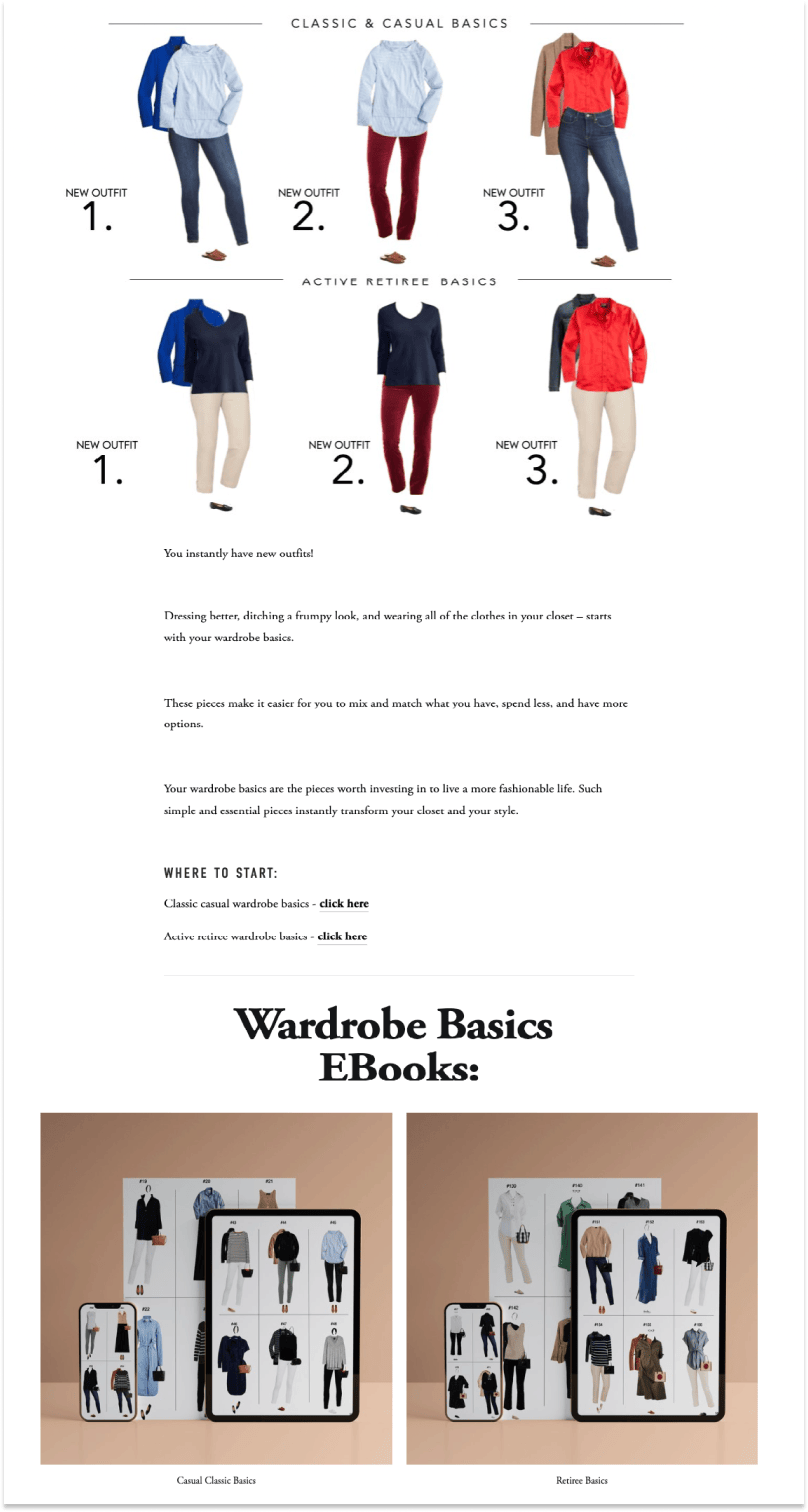 The use of a custom-designed cover image for every article, which by the way, can easily be done with tools like Canva.
She included purchasable ebooks below every article for those who wanted in-depth guides on building a personal style. The ebook(s) and other digital products help bring in extra revenue for the blogging business.
The blog incorporates great typography and layout for ease of reading. Both of these are what Squarespace excels at in the blogging space.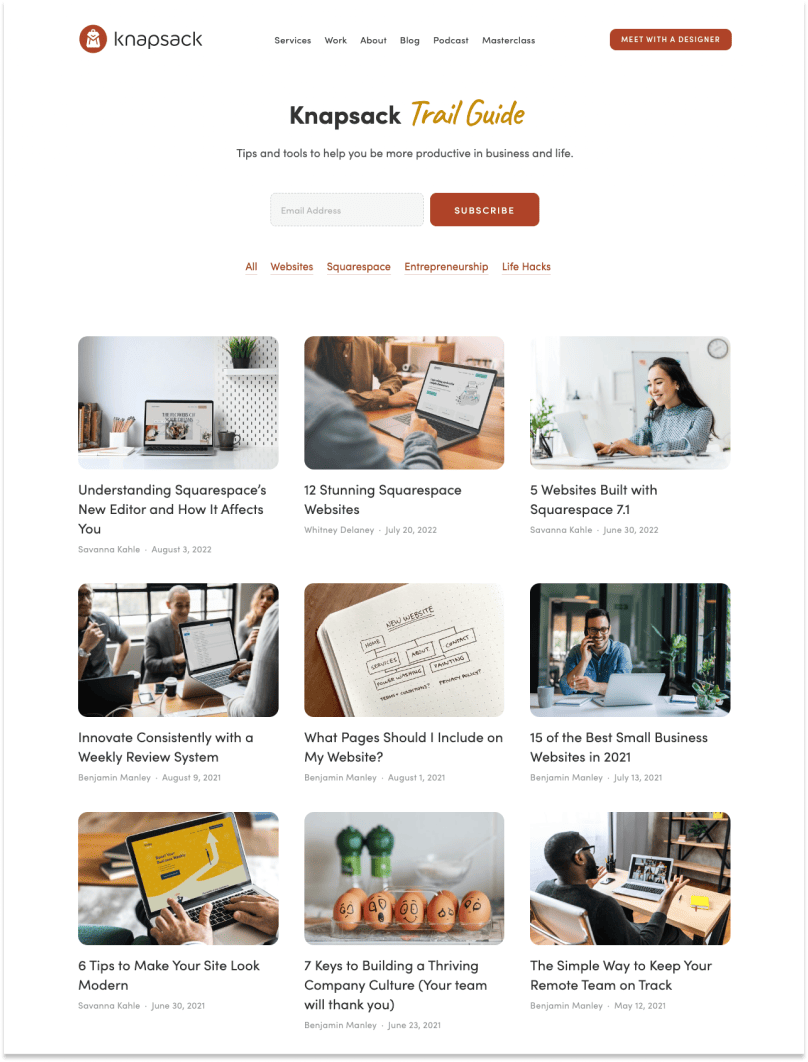 Knapsack Creative is a design agency specializing in building high-quality Squarespace websites for clients. They've won several awards, including the Premier Squarespace Web Designer award, to become one of the best creative agencies in the industry.
On top of their design prowess, their blog, dubbed the Knapsack Trail Guide, is packed with entrepreneurship guides, life hacks, and web design tips.
While the use of stock photos is questionable, their blog has a lot going on that help increase traffic for the site, such as:
Collecting email subscribers
Adding Pinterest posts within the article.
Interlinking between relevant articles increases time on site.
Adding a comment section that increases engagement
Enabling social share buttons in every article
Article suggestions at the bottom of the page
and more.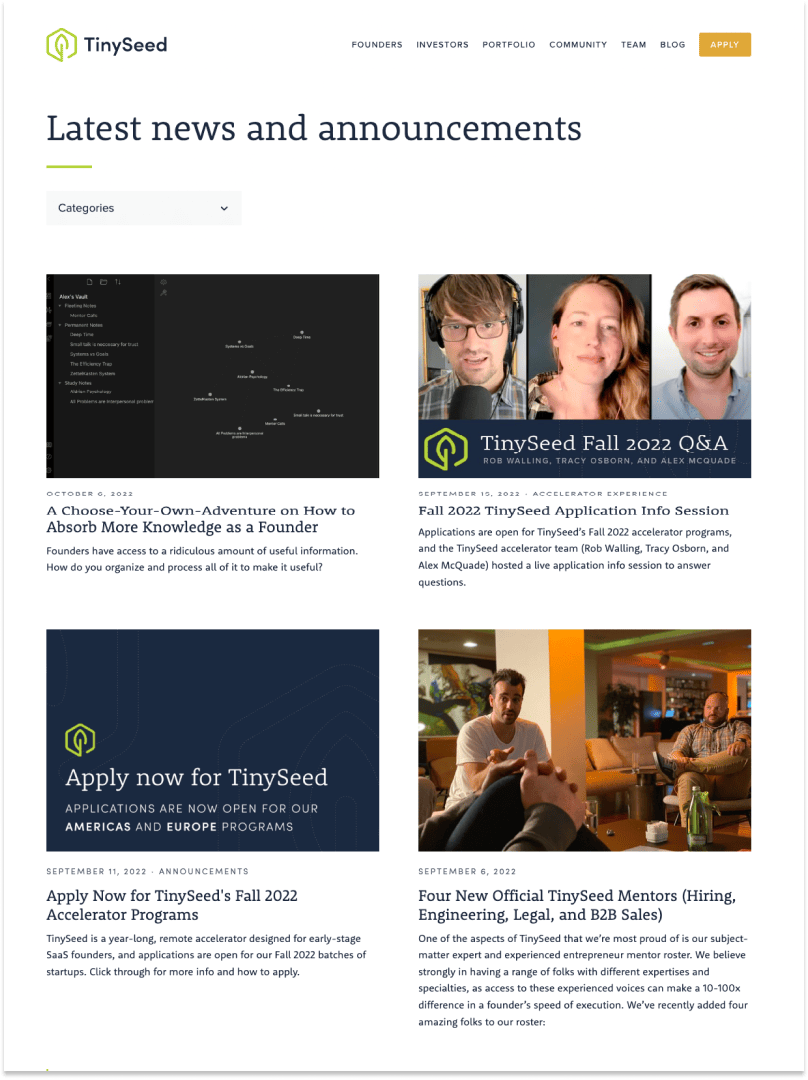 TinySeed is a venture fund that not only invests in startups but also provides mentorship and community support to the founders via their accelerator program.
To establish their brand and attract new startups & investors, they frequently share industry news, startup marketing resources, and the latest updates for their accelerator program on their blog.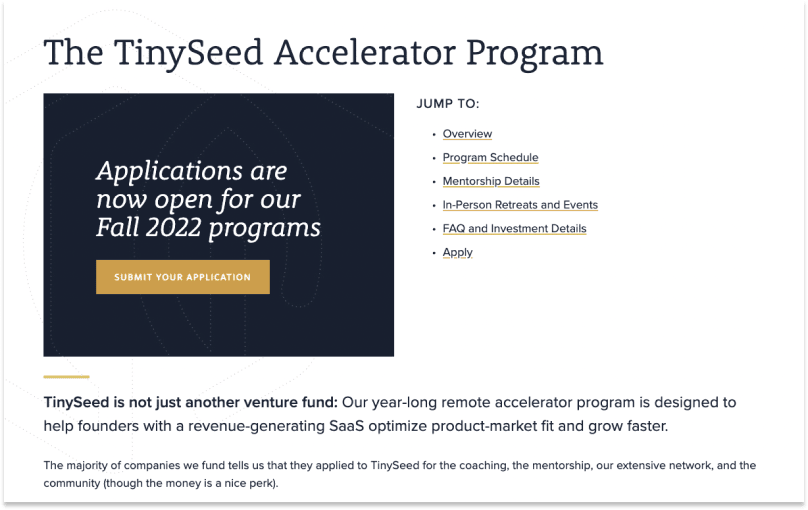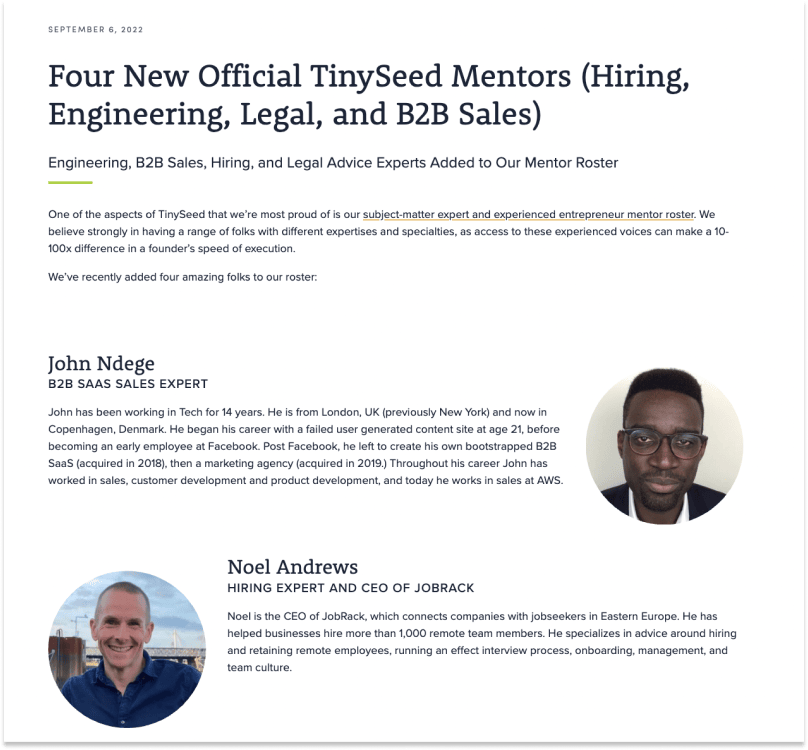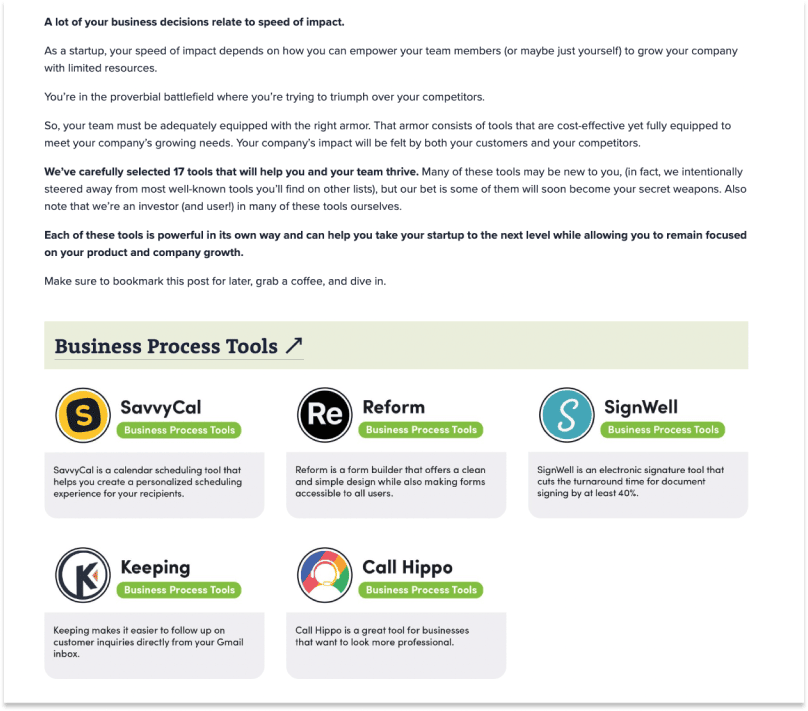 Their blog is professionally designed, as you would expect, but they also incorporate several creative blog layouts to break up the otherwise mundane big blocks of text.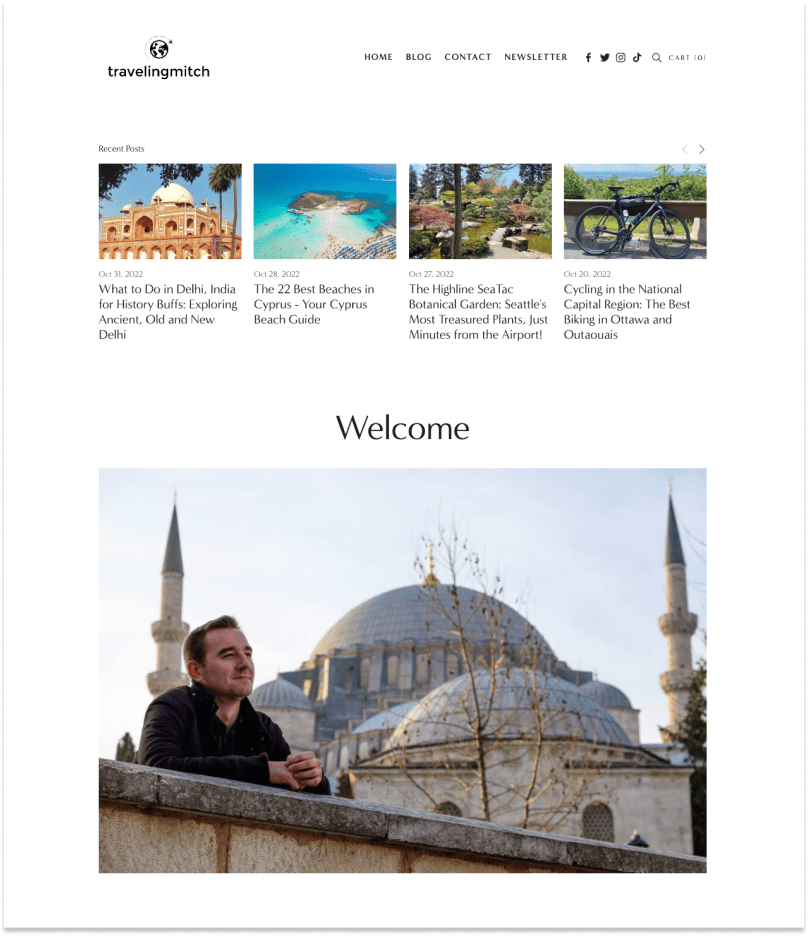 Christopher Mitchell runs a travel blog on Squarespace, which he started back in 2011 and has visited over 80 countries ever since!
Armed with over a decade of experience, his blog has garnered millions of views throughout these years, thanks to his carefully written, first-hand experience travel guide.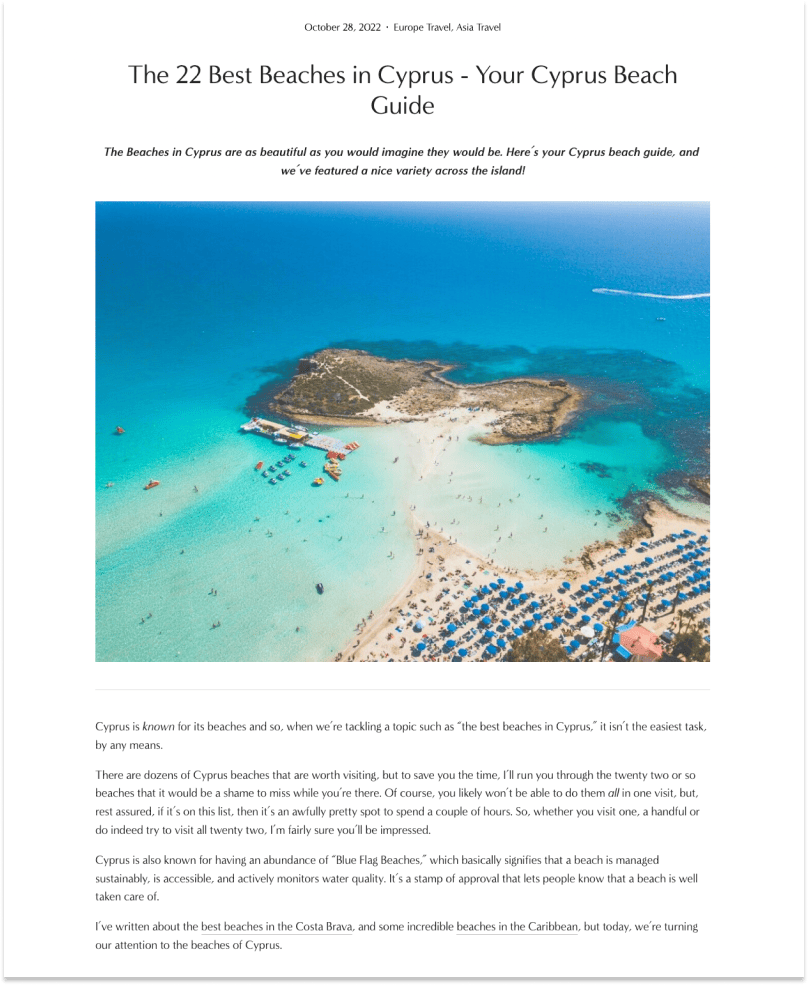 It helps that Mitch is meticulous with his blog. Not only did he take and edit every photograph, he also provides detailed personal notes on each of his recommended destinations for his audience.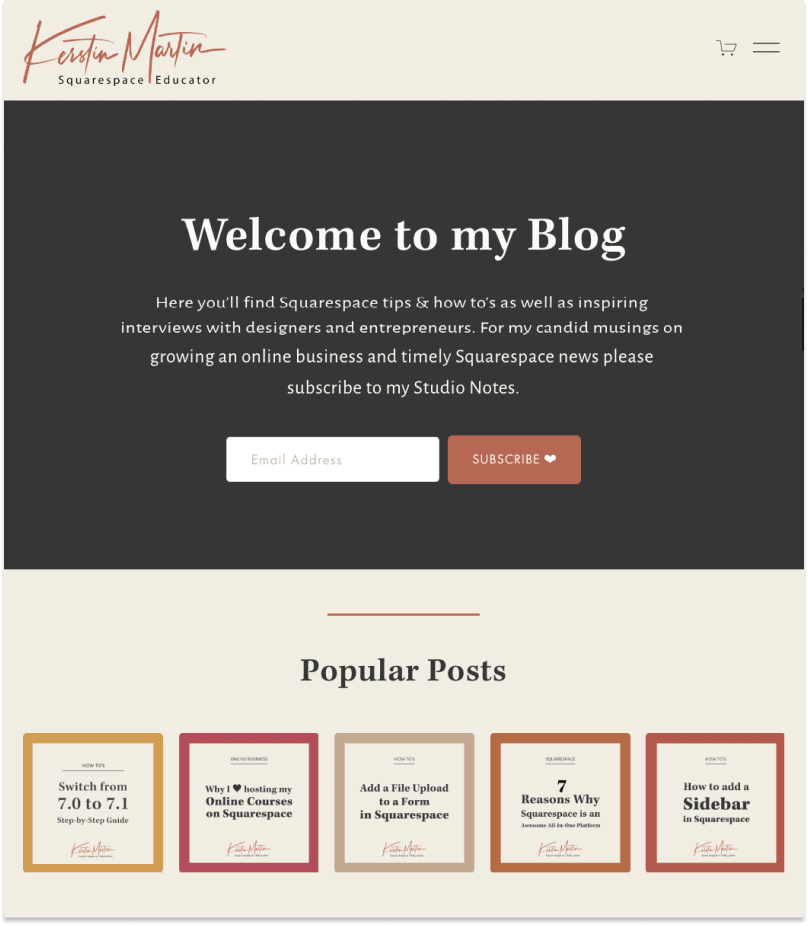 Kerstin is a solopreneur and Squarespace expert who also runs a popular blog under her personal brand name.
She's done a lot for the Squarespace and web design community, from giving free tips to run and grow and calm online business on her blog, to recommending client works to her fellow designers on her site.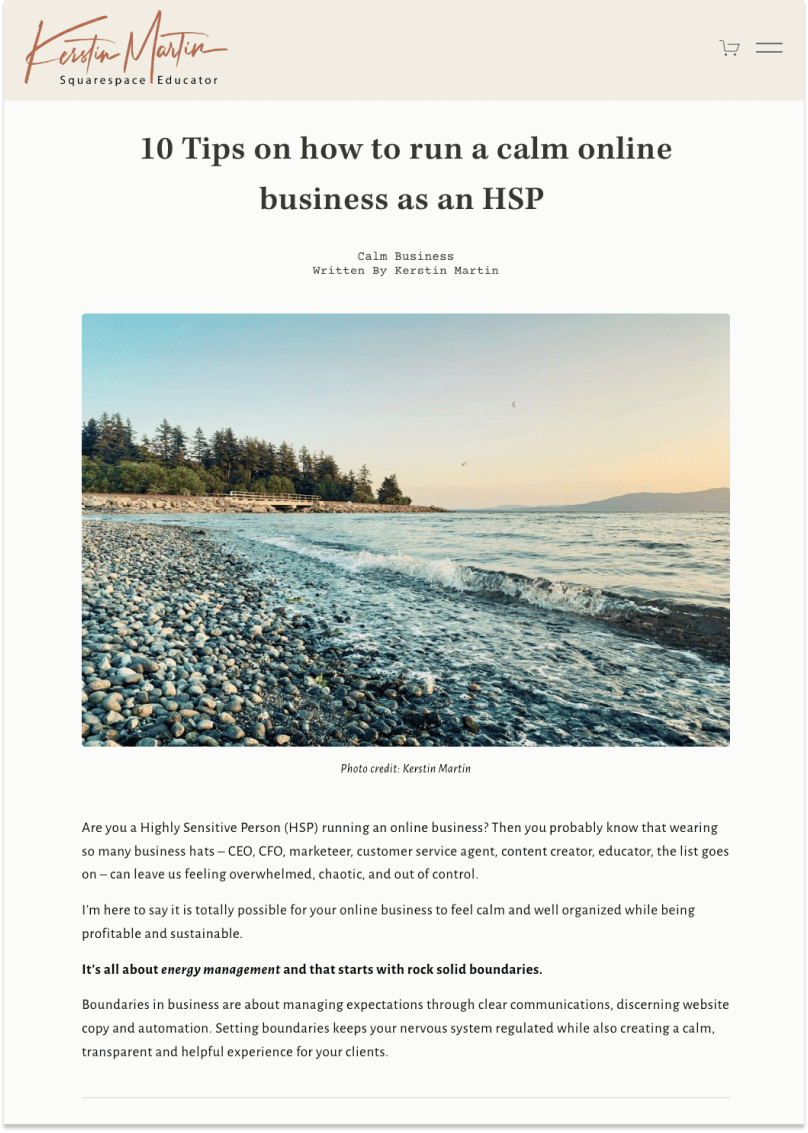 She now focuses on producing high-quality web design and business courses for small businesses.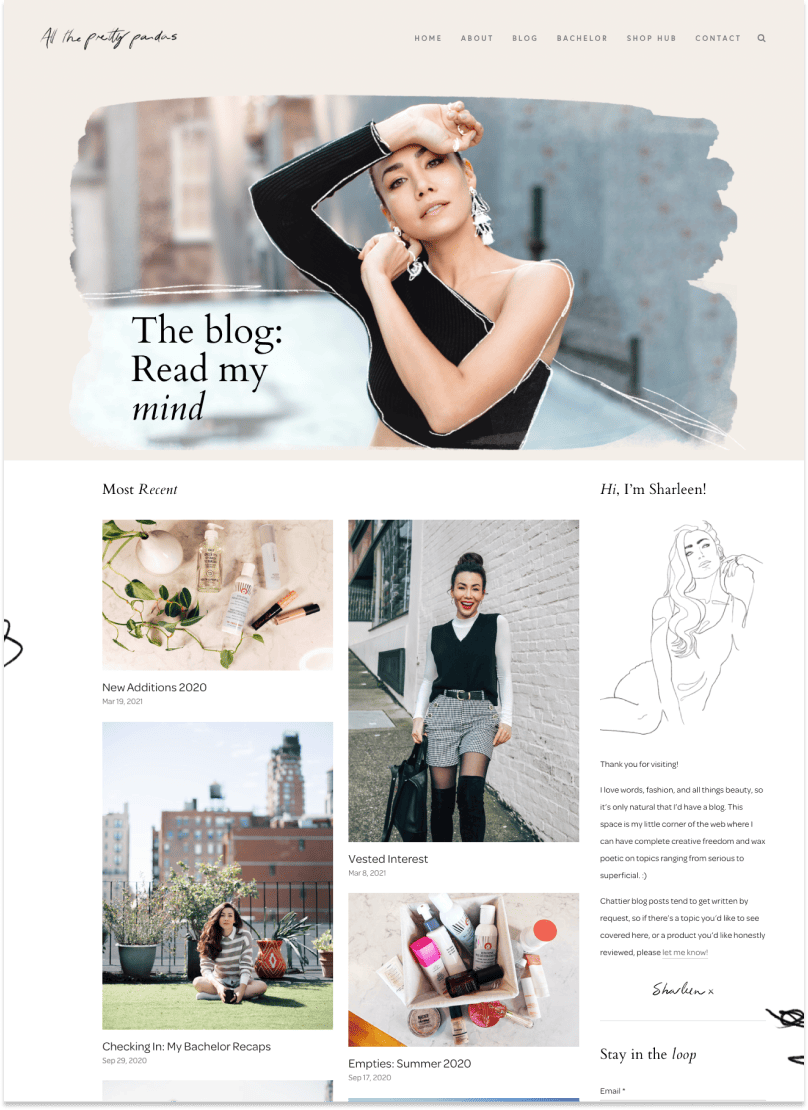 Not quite the 10,000, but Sharleen runs All the Pretty Pandas where she blogs about beauty, fashion, and her musings in life.
Fun fact, Sharleen is also a part-time opera singer and appeared as a contestant on the 18th season of The Bachelor!
Needless to say, she has very good taste in personal style, but surprisingly (or non -surprisingly), her site looks equally gorgeous. It's chic, classy, and full of editorial-quality photographs.
Other Squarespace website examples
While these Squarespace site owners have seen success with their blogs, many other professionals use Squarespace for their businesses as well, such as building a membership site, a personal portfolio site, a personal branded site, etc.
Here are some other Squarespace website examples from other professions or businesses:
Learn how they grow their Squarespace blog
While writing this post, I was inspired to learn more about their marketing strategies, so I dug deep and wrote a post detailing how they grew their site, and the cost of running these blogs.
Better yet, learn how they make money on their blog and earn over $100,000 in revenue!
If this post inspired you and you've decided to set up a blog on Squarespace, here's a step-by-step guide to set one up.
Feel free to check out and leave feedback!