Here are 23 warm and friendly yoga website examples run by independent yoga instructors, teachers, yoga practitioners, yoga therapists, and yoga studios.
I'll share some tips on best practices, the common features to include in a yoga website, and the platforms these yoga instructors use for their online yoga classes.
Most of these websites are built using popular website builder tools such as Squarespace, Wix, Wordpress, Weebly, and Webflow.
If you need more detail, I've written an in-depth article comparing all the pros and cons between website builders like Squarespace, Wix, Weebly, and Wordpress.
Let's dive right in.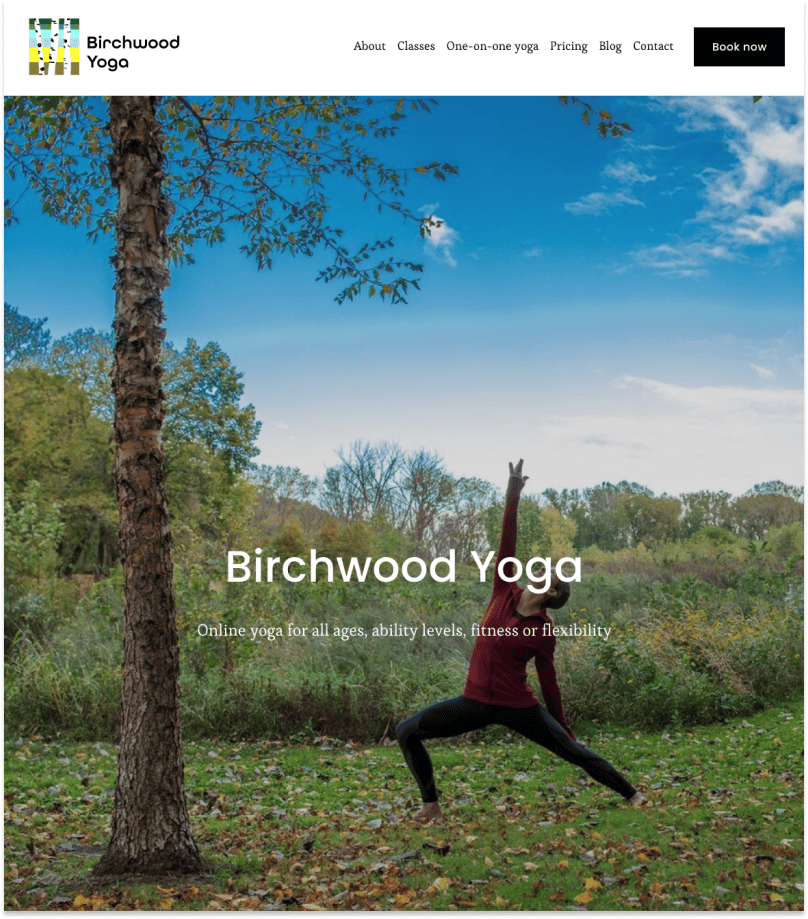 Janey Farber has been a physical therapist and professional ballet dancer for over 20 years. Now she teaches Soma Yoga to people of all ages, helping them move, and improve their fitness and flexibility.
While she's based in Saint Paul, Minnesota, she offers online group yoga classes and one-on-one sessions.
If interested, you can book regularly scheduled classes that range from $15 for a single class to $100 for monthly unlimited group classes.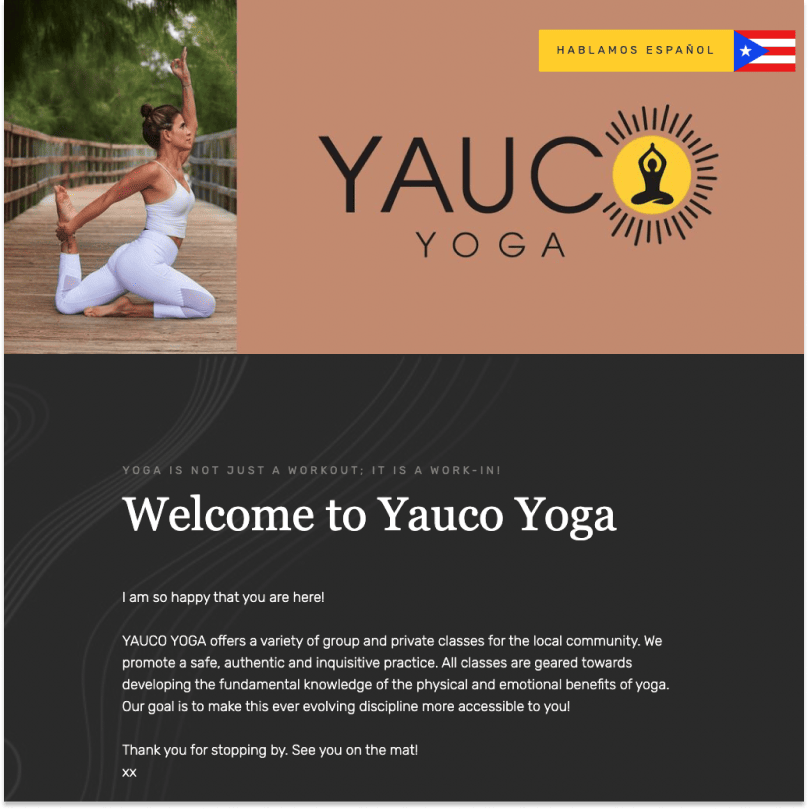 Edni grew up in Yauco, Puerto Rico, and started her yogic path to help relieve stress from her demanding corporate job.
In 2020 she traveled to Bali to complete her first 200-hour Yoga Alliance Certified Training with Shades of Yoga and has been teaching yoga classes ever since.
Now she teaches regularly in Prana Yoga in Coral Gables, Florida but you can also book private or group yoga sessions through her personal site.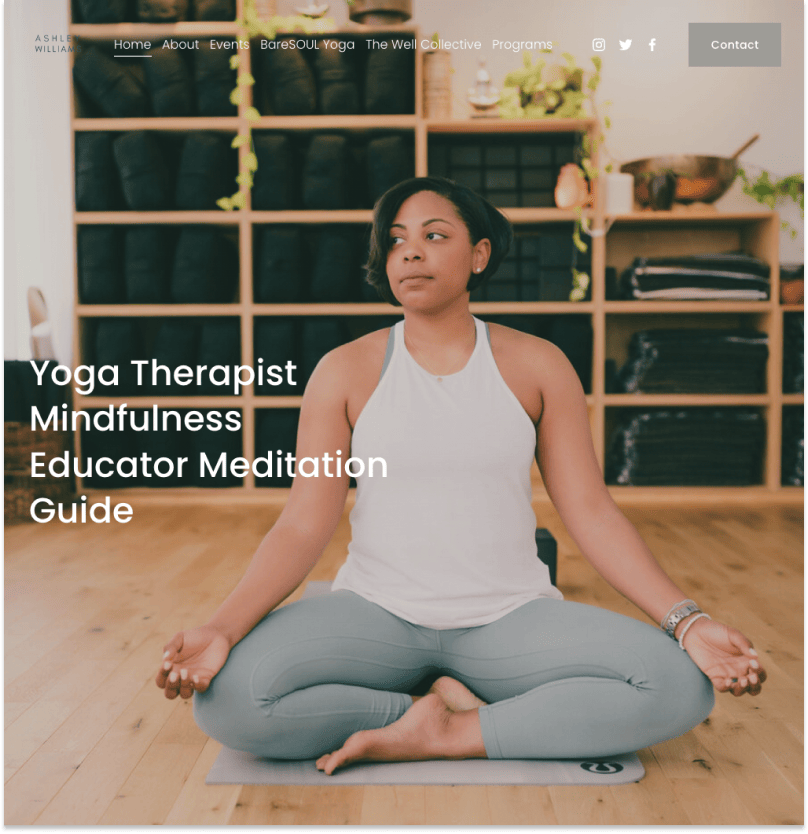 Ashley is a Certified Yoga Therapist (C-IAYT) and an advocate for self care, social justice, and community building.
She is also the founder of BareSOUL Yoga & Wellness in Richmond, VA with the mission to make yoga and wellness accessible to the black community.
You can learn more about her programs or schedule a half-hour consultation right on her site.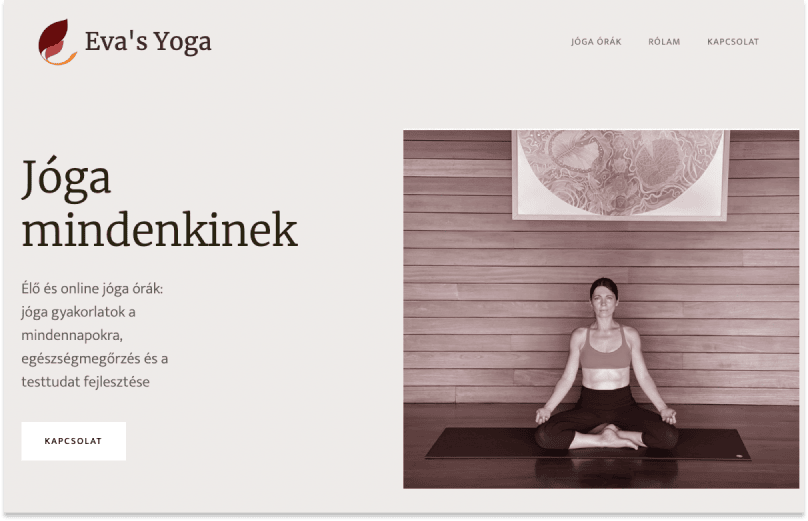 Eva has been a yoga practitioner for over 20 years. To further her knowledge in the art of yogic philosophy, she underwent 200 hours of Yoga Teacher training in the U.S to pursue her teaching career.
Now she teaches private training sessions for beginner and seasoned yoga practitioners.
She'll be able to assess your fitness level and design individual plan that suits your everyday lifestyle.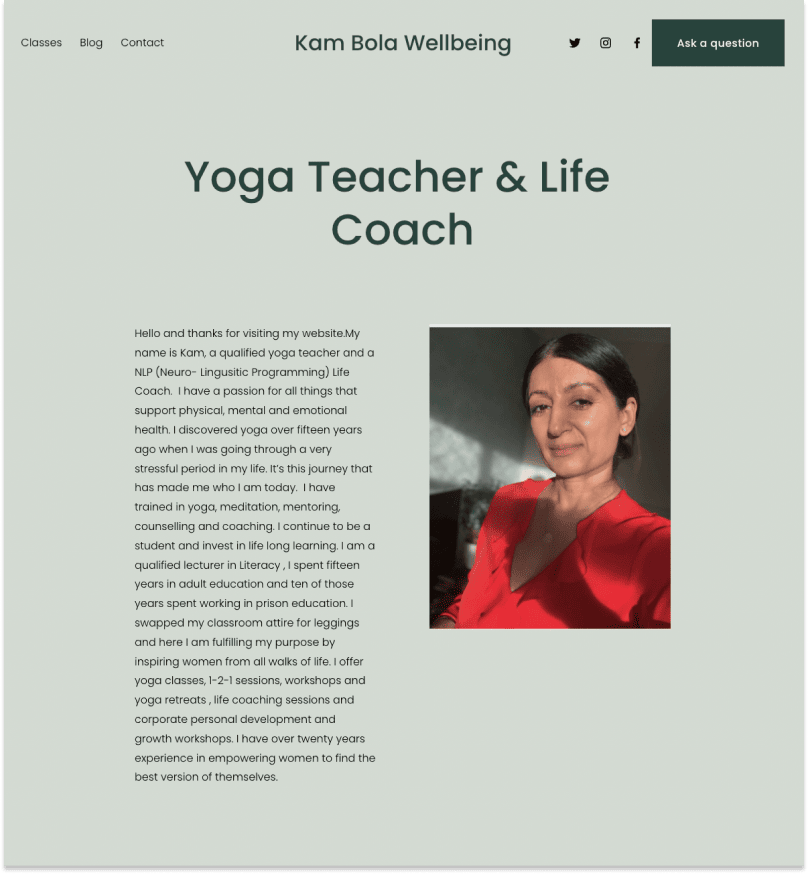 Kam is a qualified yoga teacher and an NLP (Neuro Lingusitic Programming) Life Coach.  She discovered yoga fifteen years ago when she was going through a very stressful period in her life.
Now she empowers women by offering 1-to-1 yoga sessions, yoga retreats, and life coaching sessions to help them find the best version of themselves.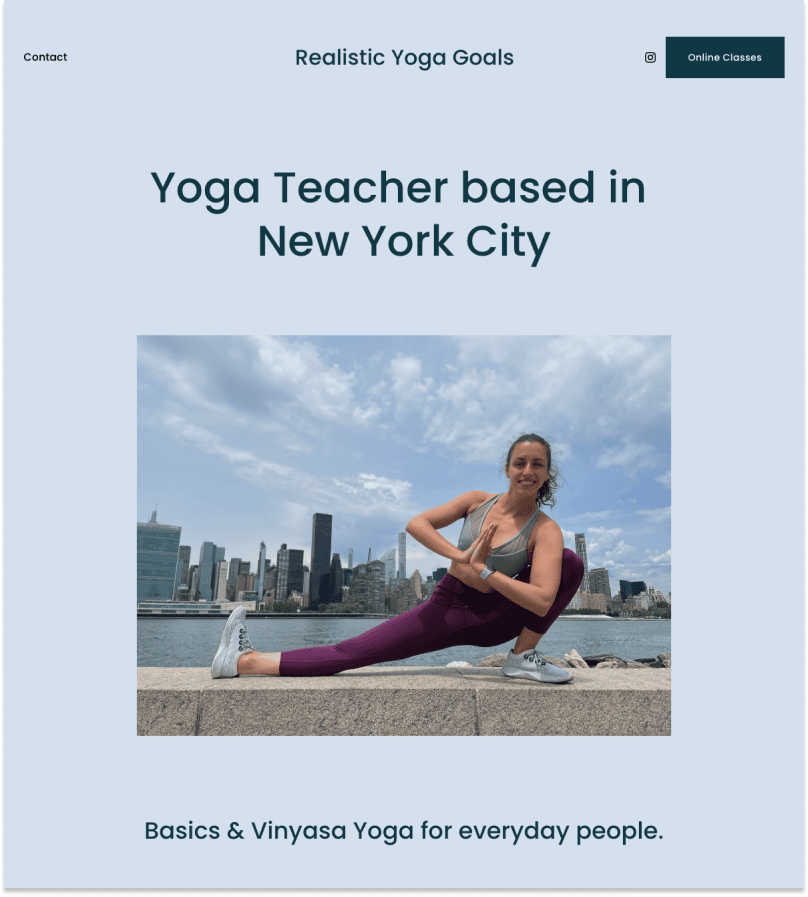 Cheryl is a yoga instructor based in New York City.
She received her 200-hour Vinyasa Yoga certification in 2020 from Yoga Vida in New York City and has been teaching both online and in-person sessions to her clients.
From open online classes, private group sessions, or corporate classes, you can learn more and book a training session from her personal site.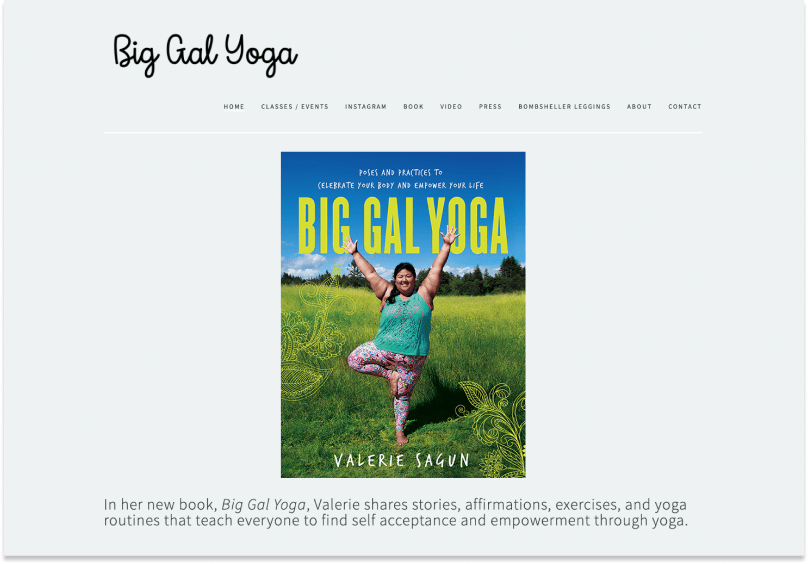 Valerie Sagun aka Big Gal Yoga is a yoga practitioner, self-love enthusiast, and body-positive encourager based in the SF Bay Area.
She completed the 200-hour Hatha Yoga Training in Sedona, Arizona, and has been focusing on her yoga practice ever since she finished her undergraduate studies.
In 2017 she released her first book, Big Gal Yoga, which teaches yogis of all shapes and sizes how to incorporate yoga in their daily lives.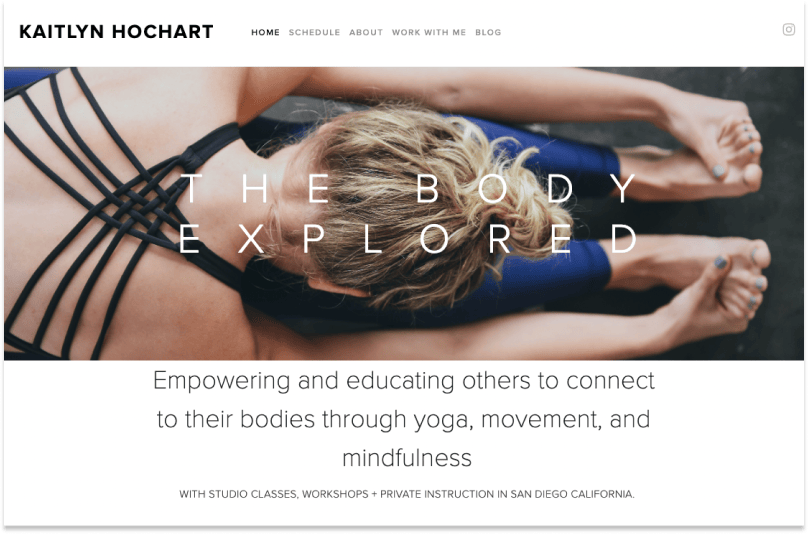 Kaitlyn is a registered nurse and yoga teacher based in San Diego, California.
She's been teaching since 2012 and offers a variety of private workshops and training, including Yin and restorative yoga, alignment-based yoga for beginners, breathing, and mindful meditation.
She occasionally blogs as well on her site, sharing tips and her experience as a yoga practitioner.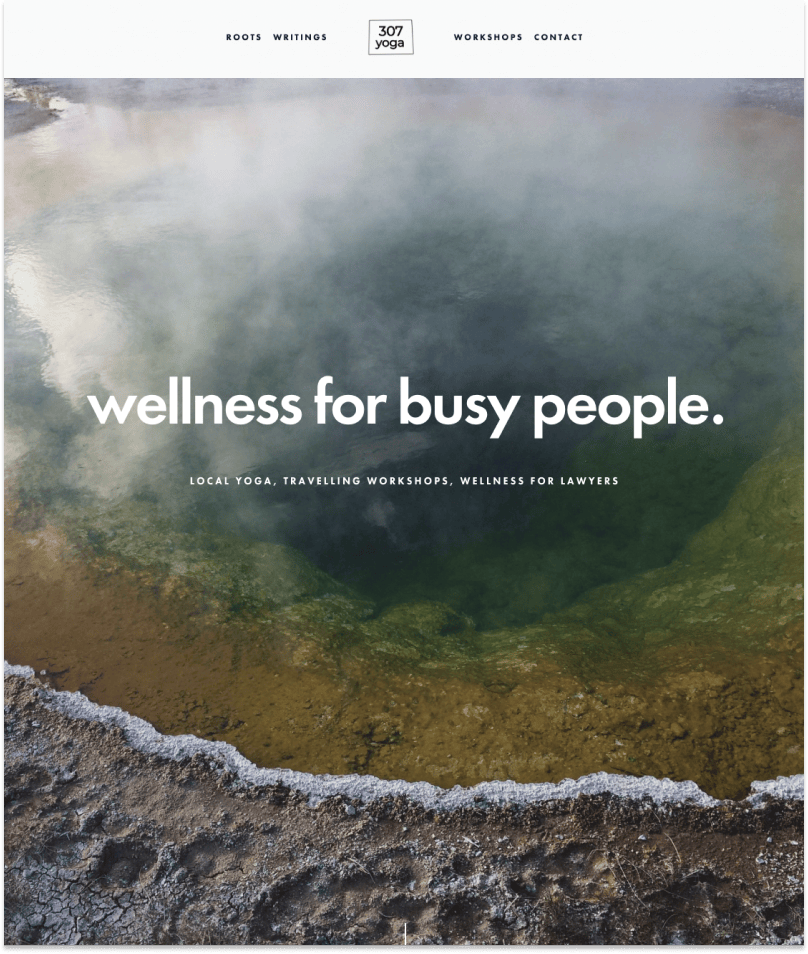 Maryt Fredrickson is a practicing lawyer who started 307 Yoga as a means to help busy people like herself find mental and physical health through Yoga.
She completed her first 200-hour yoga teacher training in Vinyasa Flow at Blossom Yoga in Laramie in 2011 and has been teaching Yoga ever since.
At the moment 307 Yoga offers in-house wellness workshops for corporates such as attorneys and government agencies. Workshops can range from a one-hour lunch-and-learn to a half-or full-day workshop at a retreat.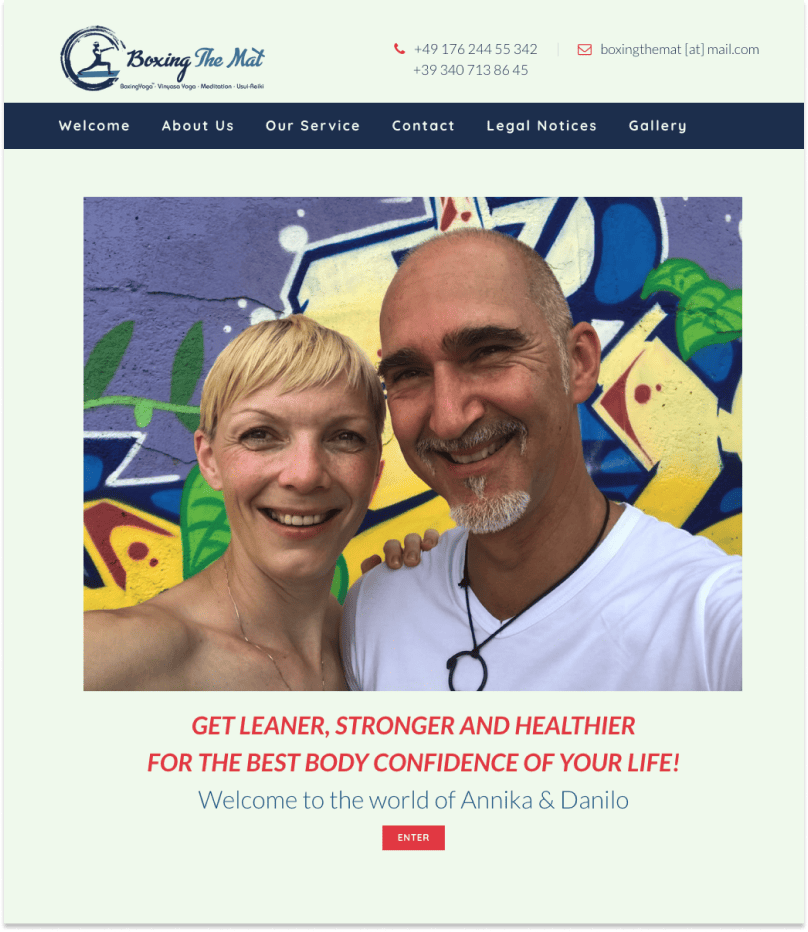 Boxing The Mat was started by husband and wife Danilo and Annike who started teaching Boxing Yoga ever since it helped them regain strength after their firstborn.
They're currently based in Germany offering classes, personal training and coaching to those who want to strengthen their body, manage stress and improve their physical agility.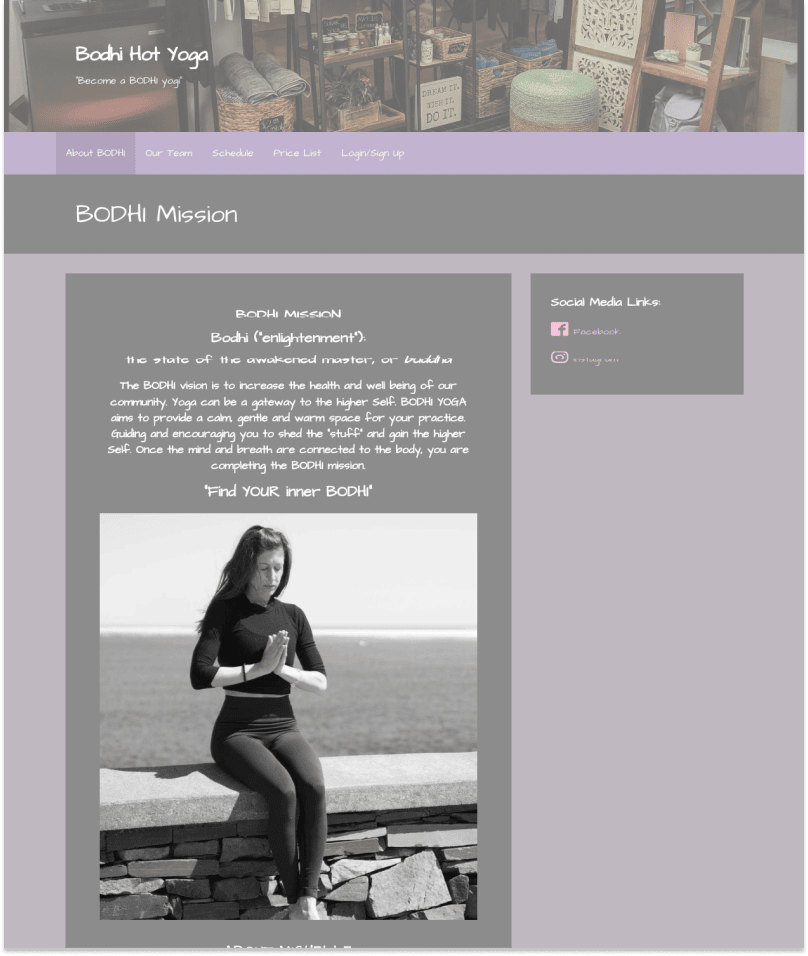 Michelle started Bodhi Yoga with the mission to teach yoga to as many people as possible.
She completed her RYS 500 Yoga training with Evolation Yoga in Tampa, back in 2016. Now she has a team of well-trained instructors offering different yoga classes, such as hot, Hatha, flow, yin, and vinyasa yoga.
Your first class with her is free and you one-week unlimited classes for $30, which is a great deal!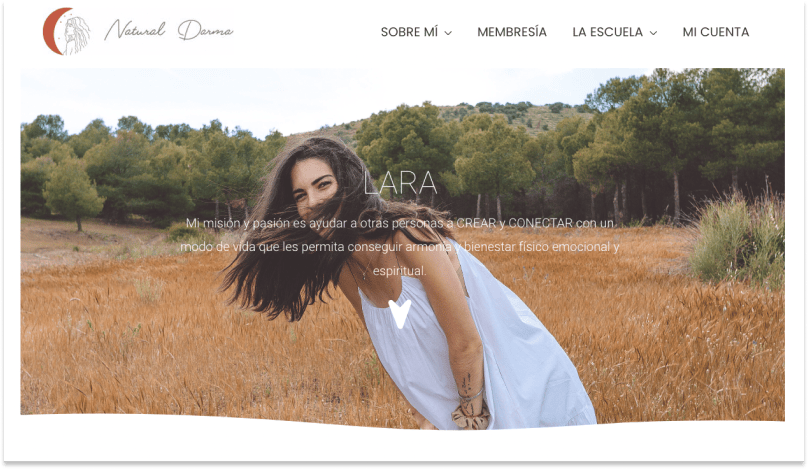 Lara was pregnant with her firstborn back in 2019 right before the global pandemic.
Having experienced the positive transformation yoga had on her pregnancy, childbirth, and postpartum, she started Natural Darma to help those in a similar situation.
Her goal with Natural Darma is to help pregnant moms connect with themselves, to feel calm, and more importantly, to regain strength and flexibility after giving birth.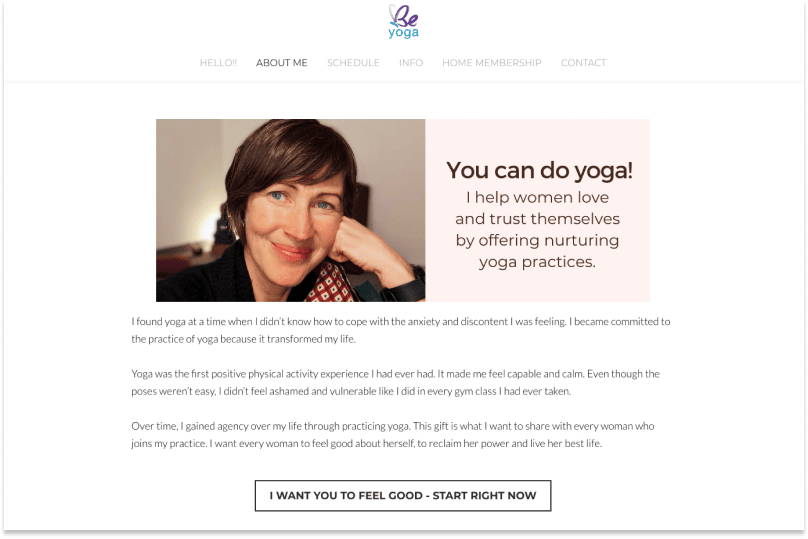 Yoga transformed Tiffany for the better when she was feeling anxious and discontent. Ever since then she has committed to the practice of yoga to help those in need as well.
With Be Yoga, her goal is to help women of all ages feel good about themselves, to reclaim their power, and live their best life. ​
Some of her classes include yoga Nidra, Vinayasa flow, restorative yoga, Yoga for Cancer, and more. She also offers a free online yoga class for those interested in trying out for the first time.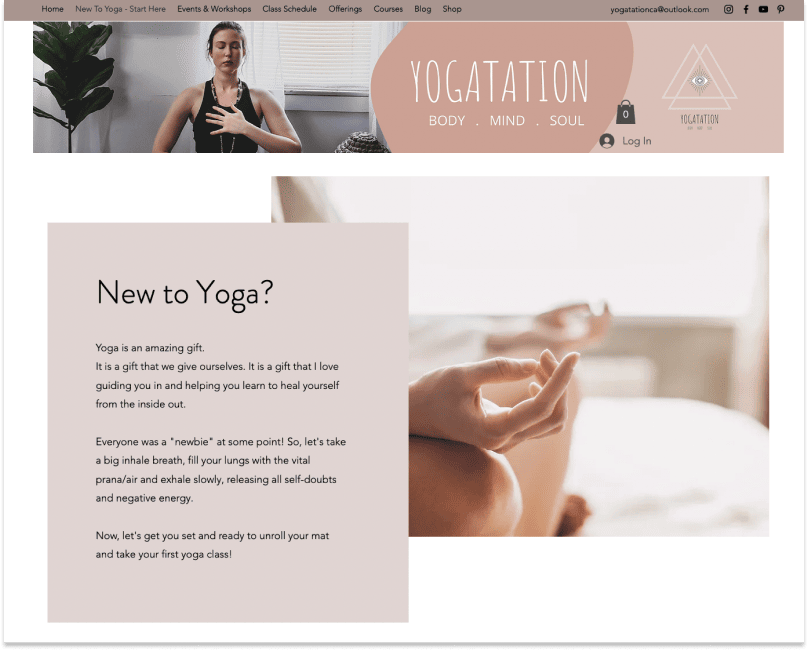 Tal started her yoga journey after getting out of a toxic relationship.
After 15 years of yoga practice and completing her 300 hour certified yoga teacher, course, she founded Yogatation to help women and guide them to use yoga to grow confidence, gain clarity, practice self-care, and pursue a life of purpose.
She offers 2-3 classes of hot yoga per week and customers can book the sessions right on her site.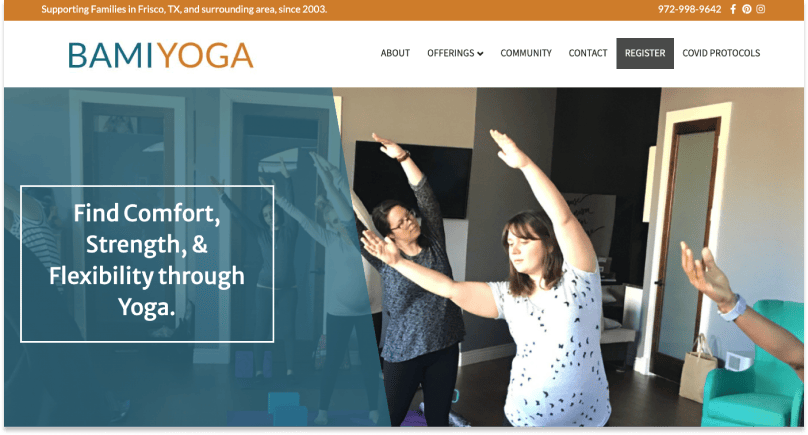 BAMI stands for Breath with Awareness - Move with Intention. Mimi started BAMI
With 15 years of experience, her goal is to help women and expecting couple cultivate strength, flexibility, confidence, and a deep sense of trust through breath, movement, massage, and self-reflection.
Those interested can book a free phone consultation through her site and find out more about her postnatal offerings.
Numen is a Yoga center in Madrid, Spain with a strong community of Yoga instructors offering a variety of yoga classes, such as Vinyasa, alignment, mindfulness and meditation.
They offer classes with flexible hours from 7 am to 10 pm which you can book right on the website.
They also regularly publish yoga tips — yoga at home, mantra chanting, anti-stress routine, and more — on their blog.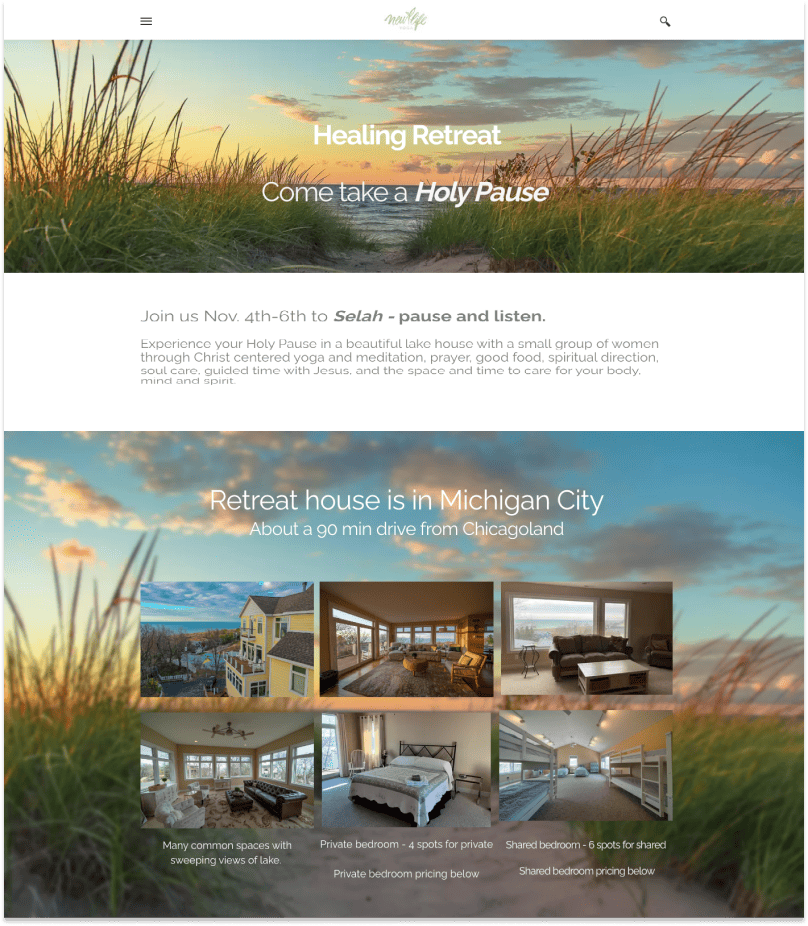 Andrea Wittig completed 500 hour Holy Yoga course and became a Holy Yoga Certified Trauma—Sensitive instructor in 2017.
She started New Life Yoga to share her passion for yoga and to help people heal and find a thriving purpose-filled life.
On her site, customers can purchase a one-off private session or virtual yoga courses, which is great for those who want to learn yoga in their own time.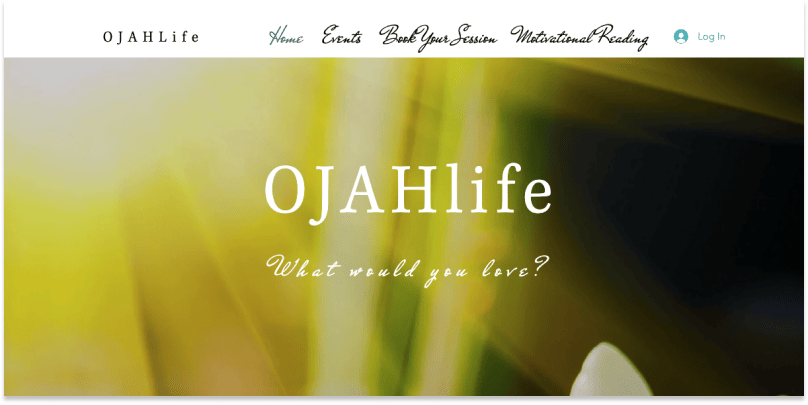 Richelle Donigan is a transformation guide, life coach, author, and speaker with 40 years of transformation work and study under her belt.
Richelle's vision workshops were life changing and she started Ojah Life to coach individuals, providing them with a step-by-step process to creating a vision that aligns with the highest version of their life.
Customers can book a private 1-hour vision strategy session on her site as well as attend the occasional free online workshop or Facebook live session to learn about breath work and meditation.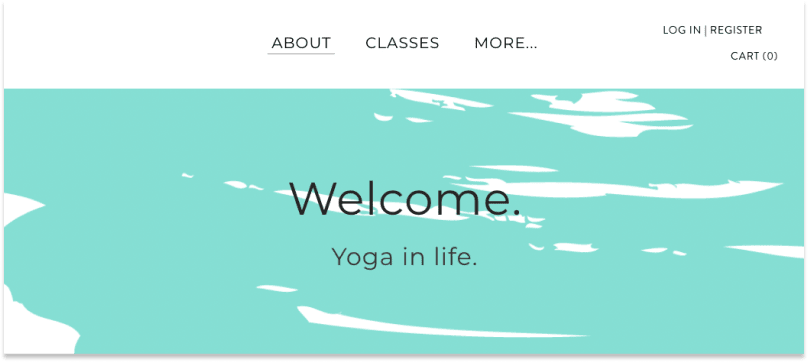 Lara Platten is a former research psychologist who teaches yoga to adults and children in London.
Through Embodies London, she organizes yoga retreats in the UK and abroad. She also teaches in-person and online classes, often 1-to-1 with students in her homes.
Customers can join her membership for £30 per month. With the membership, customers have access to previous class recordings so they can practice according to their lifestyle.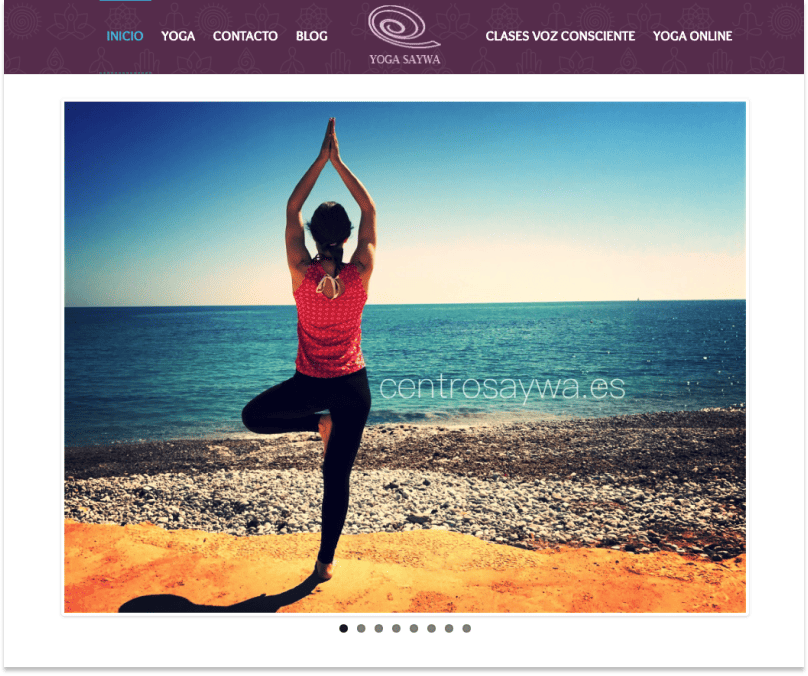 While Saywa Yoga Studio is based in Madrid, Spain, they offer free online classes to anyone who wants to learn well-being techniques, and movements that help us better carry out day-to-day activities.
Classes are taught by the founders themselves, Almu and Nando Saywa, both are highly qualified yoga teachers recognized by the BHU center for Yoga.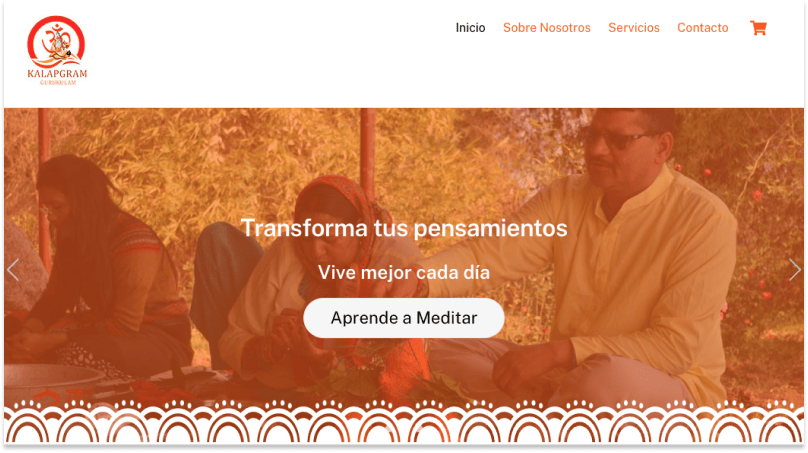 Kalapgram Gurukulam is a school of human and spiritual development based in India. Situated between the lush green of mother nature and the holy river Narmada, this is a serene place that welcomes spiritual seekers of all over the world.
They primarily teach Maha Siddha Yoga, a type of self-realization spiritual practice rooted in the wisdom of the ancient scholars and philosophers in India.
Kalapgram Gurukulam is also part of the humanitarian projects that help poor children that help poor children get financial help for their basic needs. Head over to their site to learn more or donate.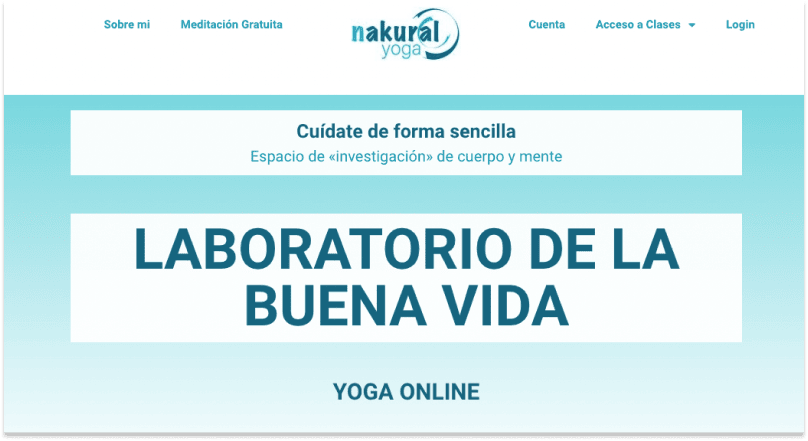 Nakural Yoga was founded by Patri, who lived a nomad life after losing everything she had and her home to a major flood in her hometown.
After many setbacks and the global pandemic, she's now dedicated her life to teaching yoga, motivating individuals, and provide them the resources to live well, love themselves, and find their best version.
Customers can purchase her Yoga at Home Membership where they'll learn how to increase energy and positivity in their lives, to increase flexibility and tone their body, all in the comfort of their own home and without fear of injuring themselves.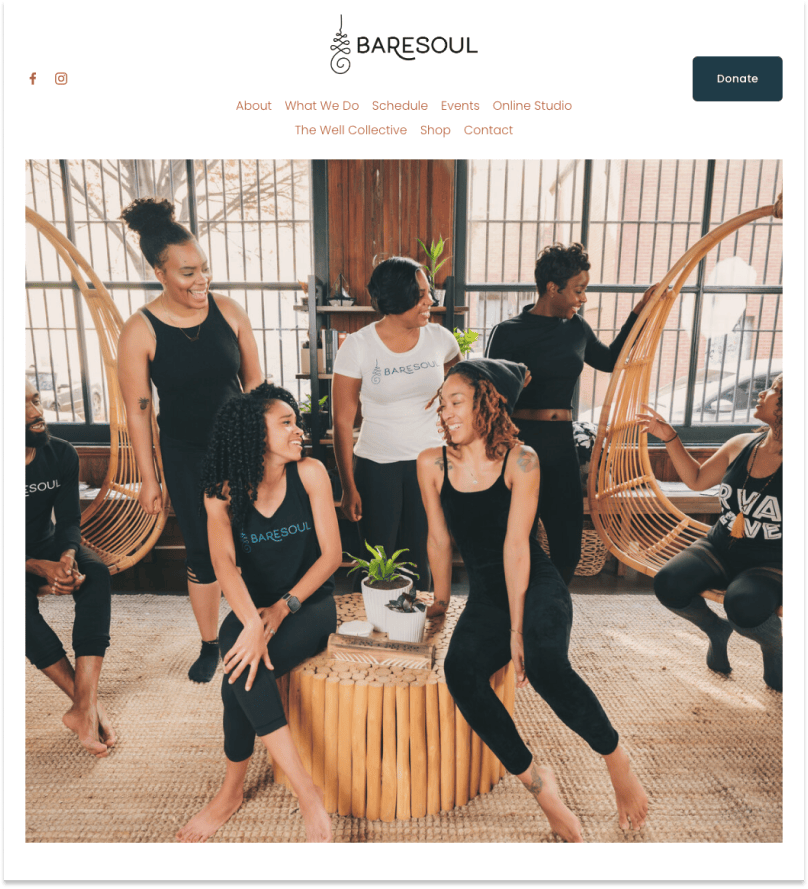 BareSOUL offers a space for yoga and healing for the black community in Richmond, Virginia.
Founded in 2015, they provide in-person classes at community sites throughout the city of Richmond.
Anyone, including youth and adults, can join their in-person classes or live virtual classes to explore meditation, and include daily movement and breathwork in their daily lives.
They also accept donations online through their site for those who want to contribute to the cause.
Related articles