Are you just starting up a business and looking to create a simple website? Perhaps to sell some products or a service, or even a personal branded website.
Creating a website these days is much simpler. There's an abundance of website builders and design tools you could use. So even if you don't have programming or design skills (or the patience to learn them), you can still get pretty far with the tools at your disposal.
Most common questions beginner asked when starting a new website are:
Should I use a website builder or a popular tool like Wordpress?
What is the easiest and/or free website builder out there??
What are their pros and cons?
Can I build a decent website on my own and without spending too much?
These are all fair questions.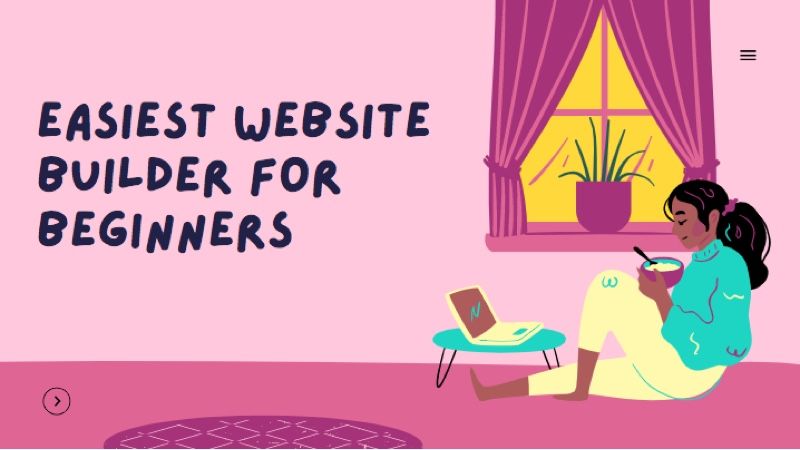 So in this guide I'll walk you through a few beginner-friendly website builders you can use that fits these criteria
Website builder with an intuitive user interface.
Easy to create a great looking website on your own.
Cost effective.
Able to sell products and accept payments online.
Helpful customer support.
Head straight to the website builders recommended for beginners.
Website Builder vs. WordPress
Wordpress is undoubtedly the greatest website platform IF you're willing to invest either time to learn it or hire a developer or agency to help you build it.
The nature of Wordpress (being open source) requires you (or your team) to set it up on your own. From web hosting, custom domain, managing your site, and everything in between, you're responsible for your website.
If you're looking for an easier and more convenient solution, then "outsourcing" these website management tasks to website builders is the way to go.
Here are 3 reasons why website builders are more convenient for beginners
1) Website builders manage the website for you, i.e, web hosting, backups, keeping your site online, whereas you're on your own using Wordpress.
2) Website builders offer a drag-and-drop user interface to customize a website, which tends to be more beginner-friendly. Wordpress, on the other hand, requires some programming skills to make any meaningful website customization.
Note: There are popular (paid) drag and drop website builder plugins (e.g., Divi, Elementor, and visual composer) for Wordpress.
3) Website builders offer dedicated customer support for free. In contrast, on Wordpress you'd have to rely on the community forum or hire dedicated Wordpress developers should you encounter any problem with your Wordpress site.
Also read: Wordpress vs Weebly vs Wix vs Squarespace
6 Website Builders recommended for Beginners
After experimenting with over 30 website builders in the market, I noticed the website builders that are beginner friendly tend to do a few things well:
They simplify the user interface and provide plenty of tips.
Their customer support is responsive, helpful and friendly.
There are plenty of resources (official documentation, Youtube tutorials, written articles, etc) to help you succeed.
They are cost effective.
Based on these factors I can safely recommend these website builders if you're looking to create a business website with the least resistance.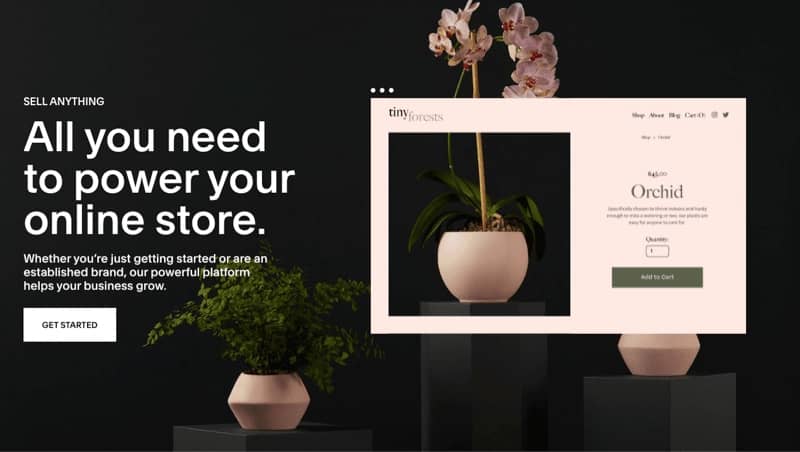 Squarespace is like the Apple of website builders. Everything is well designed down to the buttons. The user interface is intuitive, they have world-class designers crafting their website templates, and they offer great customer support.
This builder is ideal for small businesses, individual online stores, personal websites, blogs, and brochure sites.
Why Squarespace Is Great for Beginners
There are over 100 designer-curated templates to choose from. Most of them utilize photos to grab visitors' attention and encourage customization based on the business you run.
For example, photo integration might be ideal for showcasing a portfolio for interior design highlights.
Squarespace also encourages mobile-friendly use. Each of their templates is suitable for desktop and mobile viewing. Its customer support forums are also excellent whenever you need questions answered.
If you want to create an online store, you can integrate various payment and checkout services for online transactions, such as Stripe or PayPal.
Check out Squarespace's popular template designs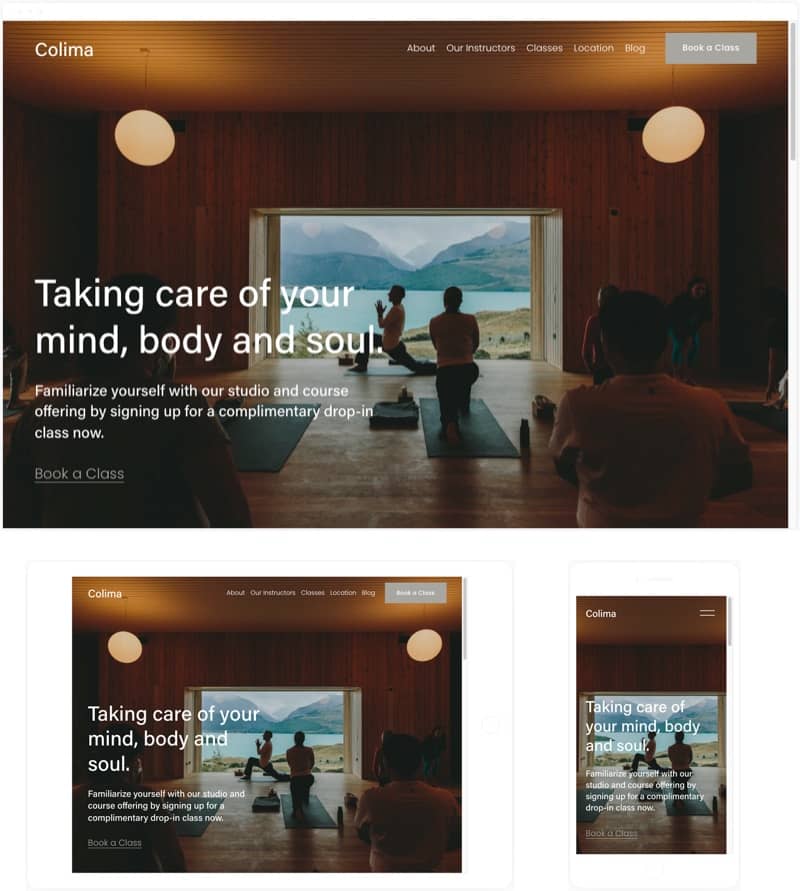 Pricing
Squarespace starts at $16 per month (or $144 per year, save 25%) with the personal plan. You get a free custom domain, unlimited bandwidth and storage, and all the core features in the website builder except for eCommerce.
The pricing for eCommerce ranges between $18 to $40. Although there aren't any free plans, you can sign up for a 14-day trial to see if it's right for you.
Pros and Cons
Using Squarespace as a website builder has several advantages, such as:
Sleek template design variety
Reliable customer support
Giving users access to SEO, marketing, and e-commerce tools
Mobile-friendly optimization
Some of this builder's disadvantages include:
No free plans
Limited plugin integration
Not letting users export all parts of their site
No autosave or edit history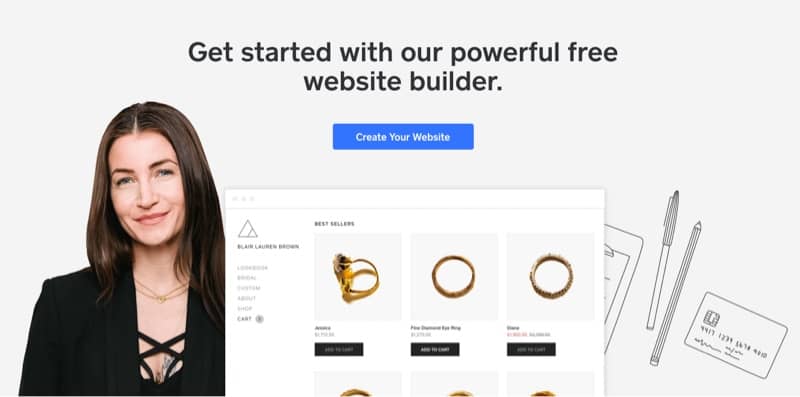 Weebly is an ideal website builder for new business owners looking for tools to enhance their online presence. While Weebly doesn't have as many features compared to other website builders, it is one of the cheapest and easiest to use amongst all.
Why Weebly Is Great for Beginners
Weebly makes it incredibly easy for anyone to set up a website with their intuitive interface. For example, if you want to create a salon or pet daycare website,  you can adjust the photos and fonts to match what you want to present to your audience.
Its interface incorporates drag and drop interfaces for easy customization. Personalizing a website is a crucial element for marketing your small business, so it would be wise to take advantage of these features. If you have some coding knowledge, you can also edit the theme's source code with CSS, Javascript, or HTML, free of charge.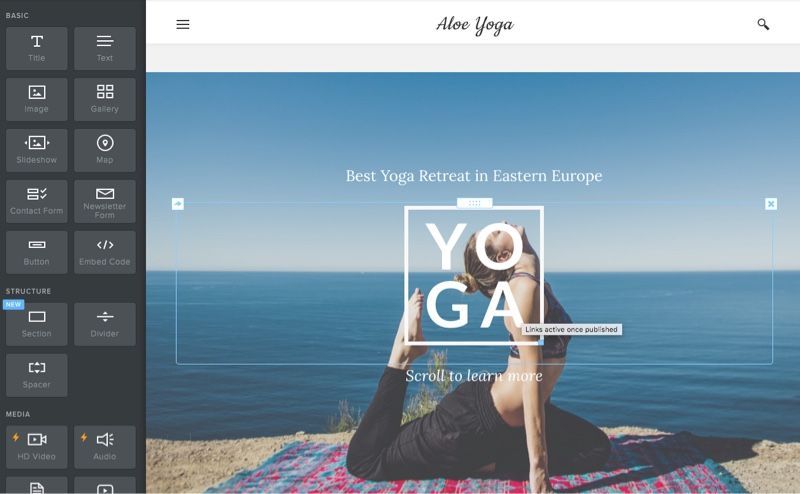 Pricing
Weebly offers some of the most affordable payment plans for building a website. For business owners, pricing starts at $12 per month on an annual plan and almost $30 per month if you want access to Weebly's e-commerce tools. There's also a free plan for users who want to test out website customization before choosing an advanced plan.
Pros and Cons
Some advantages of using Weebly include:
Video embedding or hosting services
Drag and drop elements for easy customization without coding
Incorporating easy-to-add extensions, such as contact forms and redirect links
The ability to easily export website data if you want to expand it on another platform
Some disadvantages of using Weebly for website building include:
Not being an ideal option for blogging
Some themes not allowing you to customize their formatting or placement
Plugins that might charge you extra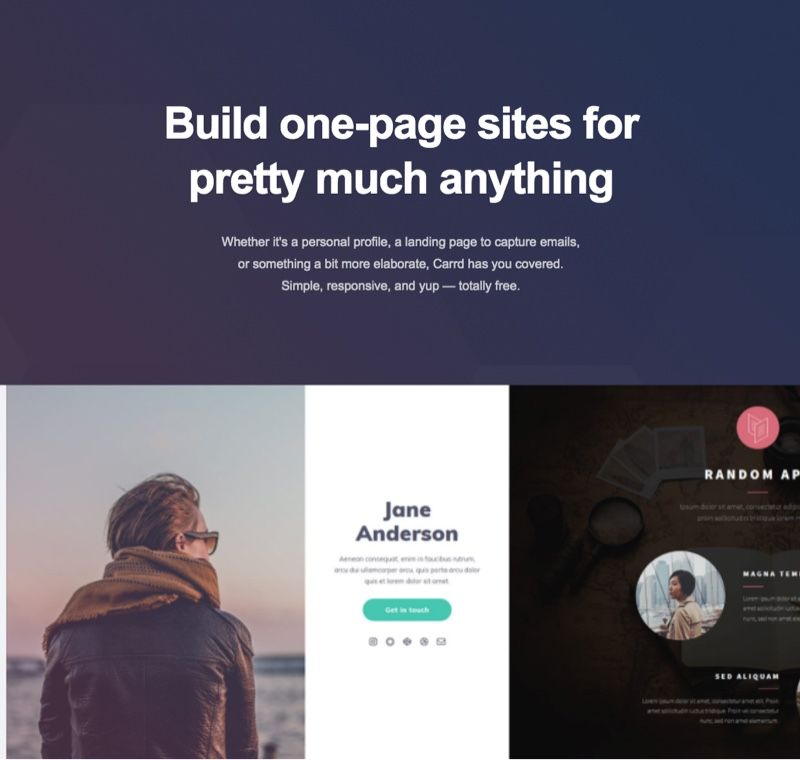 Carrd is a website builder best suited for creating one-page websites, such as personal sites or portfolios. Here are some great examples for you to check out.
Why Carrd Is Great for Beginners
Due to its one-page setup, you don't need to spend hours customizing code to create a webpage that stands out for visitors.
Here's a step-by-step tutorial showing how easy it is to design a single-page aesthetic website using Carrd.
Pricing
Carrd offers a free plan that allows users to create one website to their liking. This web builder also has several Pro plans that enable you to create several websites, ranging between Pro Lite, Pro Standard, and Pro Plus.
The cost increases based on the number of websites you want to create. They offer a 7-day free trial if you want to test its features before deciding on a plan.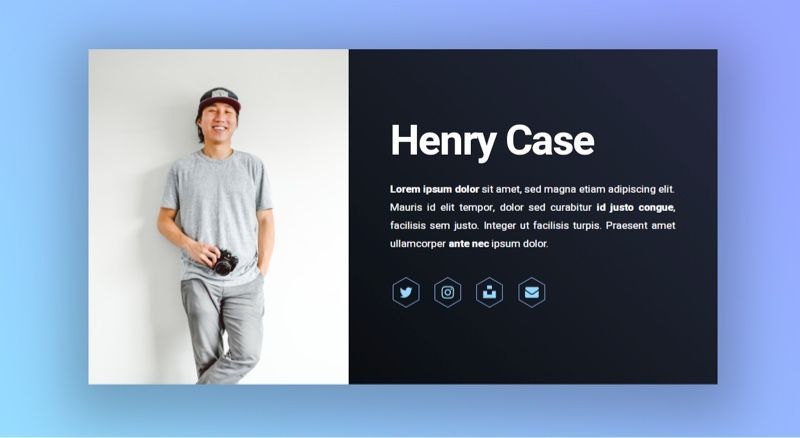 Pros and Cons
Carrd offers several advantages for newcomer website builders. For instance, it provides dozens of design templates for creating an ideal website suitable for viewing on desktops, phones, tablets, and other electronic devices.
Some users might have trouble organizing their content on one page. Some people might find Carrd inconvenient because it doesn't preview font styles and constantly makes it tedious to change fonts.
Simple single pages might not be ideal if you want to create extensive e-commerce sites.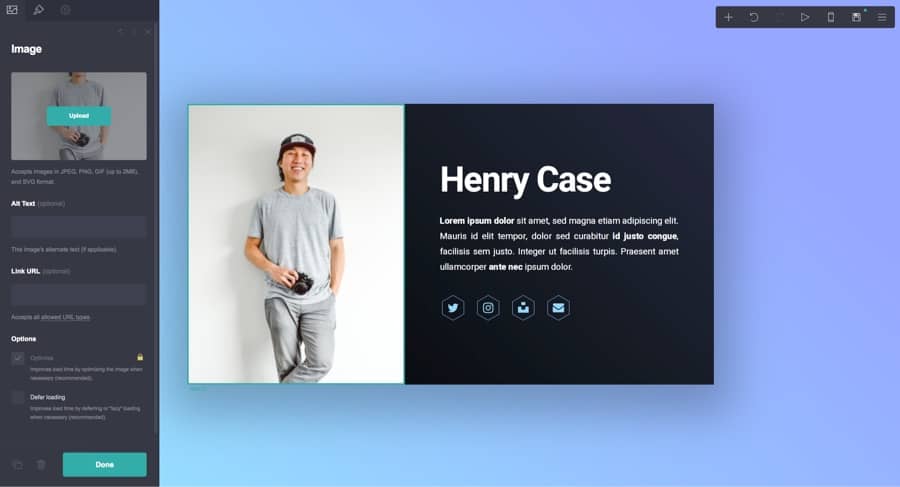 You can't change your website's domain name without deleting the page, making it a hindrance if you make formatting or grammar mistakes.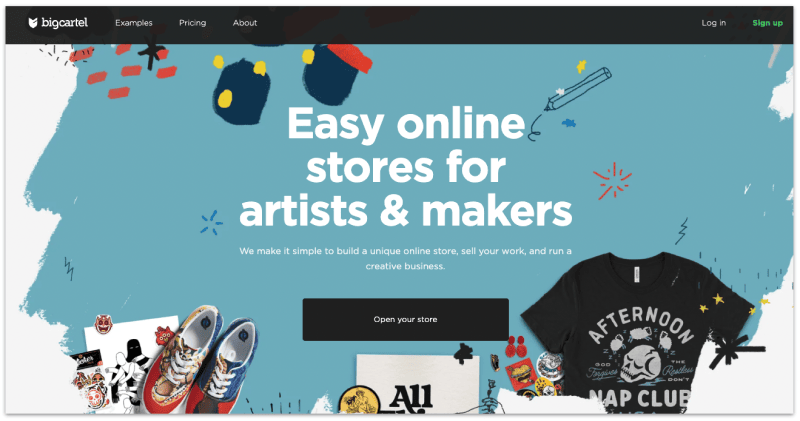 Many creative artists prefer Big Cartel as a web builder for beginners due to its functionality as an e-commerce outlet for their works.
Why Big Cartel Is Great for Beginners
Big Cartel is an ideal website builder for beginners due to its versatility for several markets, making it appealing for creating a business or promoting a hobby. Some examples of products users can sell include ceramics, clothing, and illustrations. Essentially, it's an outlet for artists created by artists.
You can select from several templates to design a website to sell your products, many of which provide tools for SEO, order management, and other means of running an independent online store.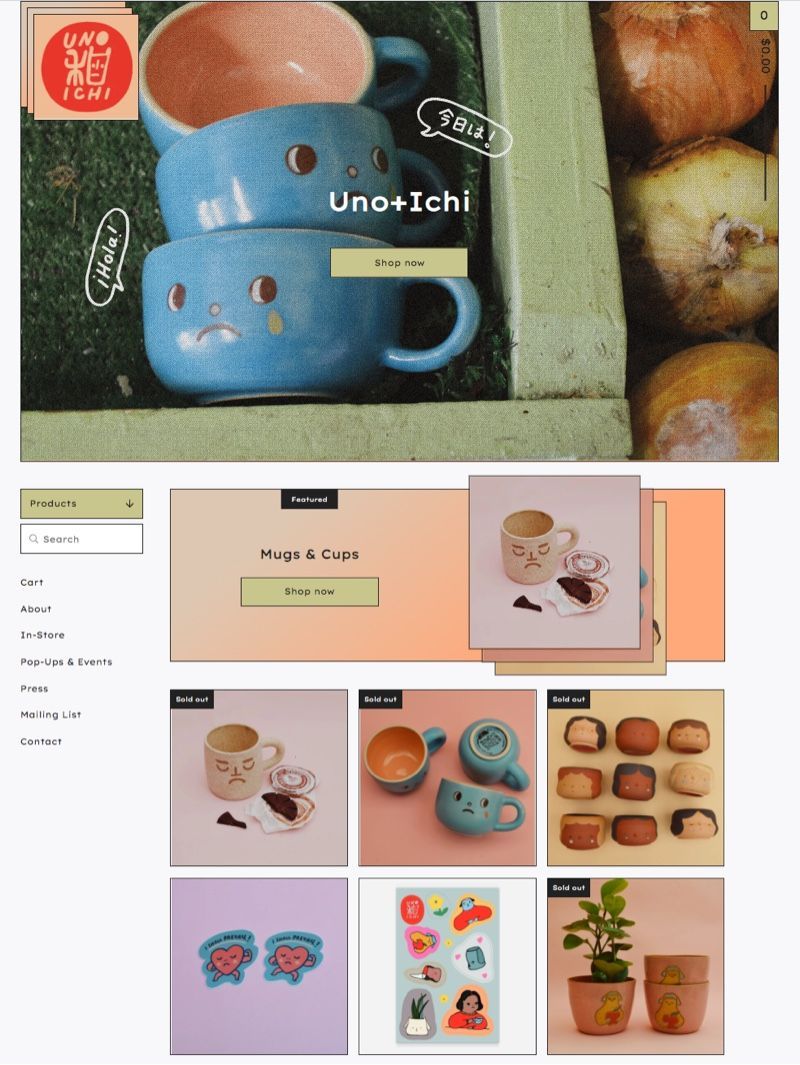 Pricing
Big Cartel offers a free plan that lets users market up to five products, create custom domains, and track shipments. Its paid plans, ranging from $10 to $30 a month, allow you to list more products, with its Titanium plan allowing users the privilege to list 500 products at most.
Pros and Cons
Some pros to using Big Cartel include:
Payment processing options (Stripe, PayPal)
Easy setup methods
Customer service via online help center and email
Management on mobile devices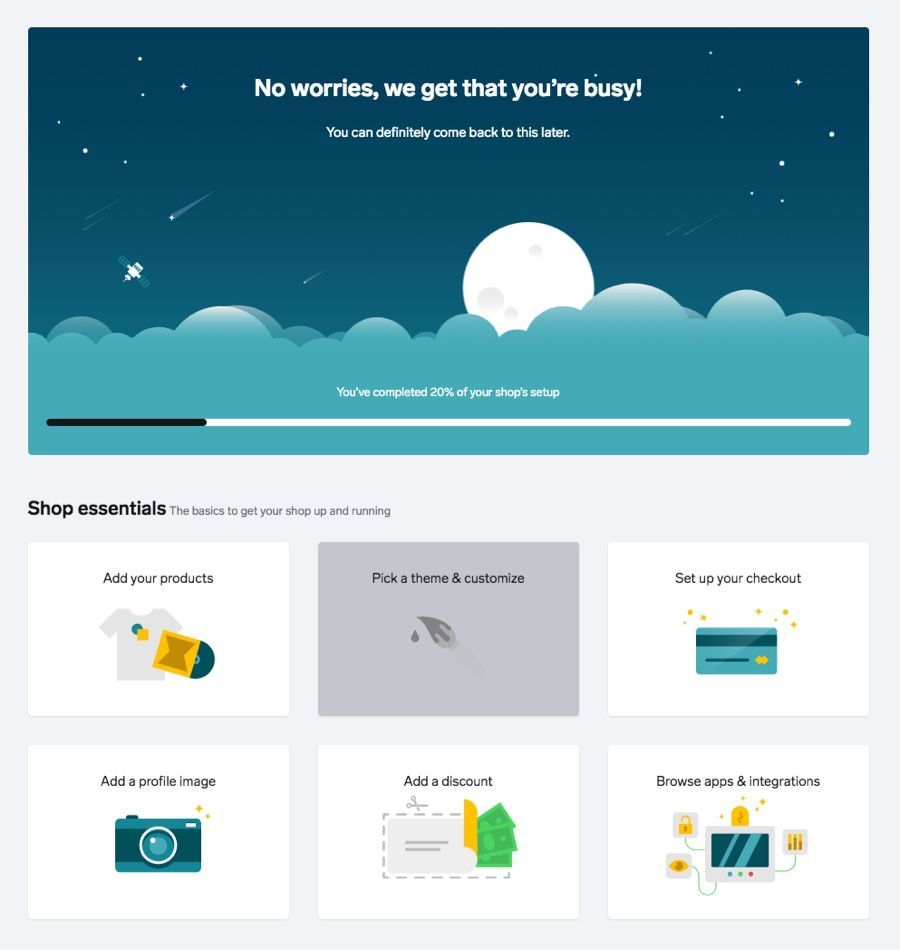 Some cons to using it include its limitations when using a free account, such as how many products you can list and showcasing one photo for each listing. Some templates might be challenging to navigate or customize for some users.
Order tracking might be challenging if you receive large quantities of product transactions because its interface does incorporate search functions.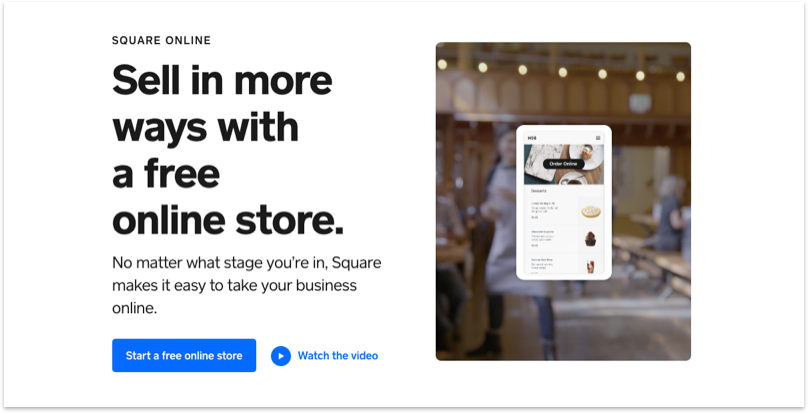 Square Online is another website builder flexible with many businesses. Many find it a suitable platform for local businesses, such as restaurants, retail services, or professional services, such as beauty or health, to create online stores.
Why Square Online Is Great for Beginners
Square Online offers several tools to help beginners track orders and create invoices to receive payments from customers. An integrated appointment setter system is another tool professional service owners might show interest in to enhance their scheduling and workflow. Integrating online deliveries and accurate product shipping might also benefit different business niches.
Many beginners might consider using this platform to build a website due to its versatility with other outlets. They can connect social media sites to improve their online presence.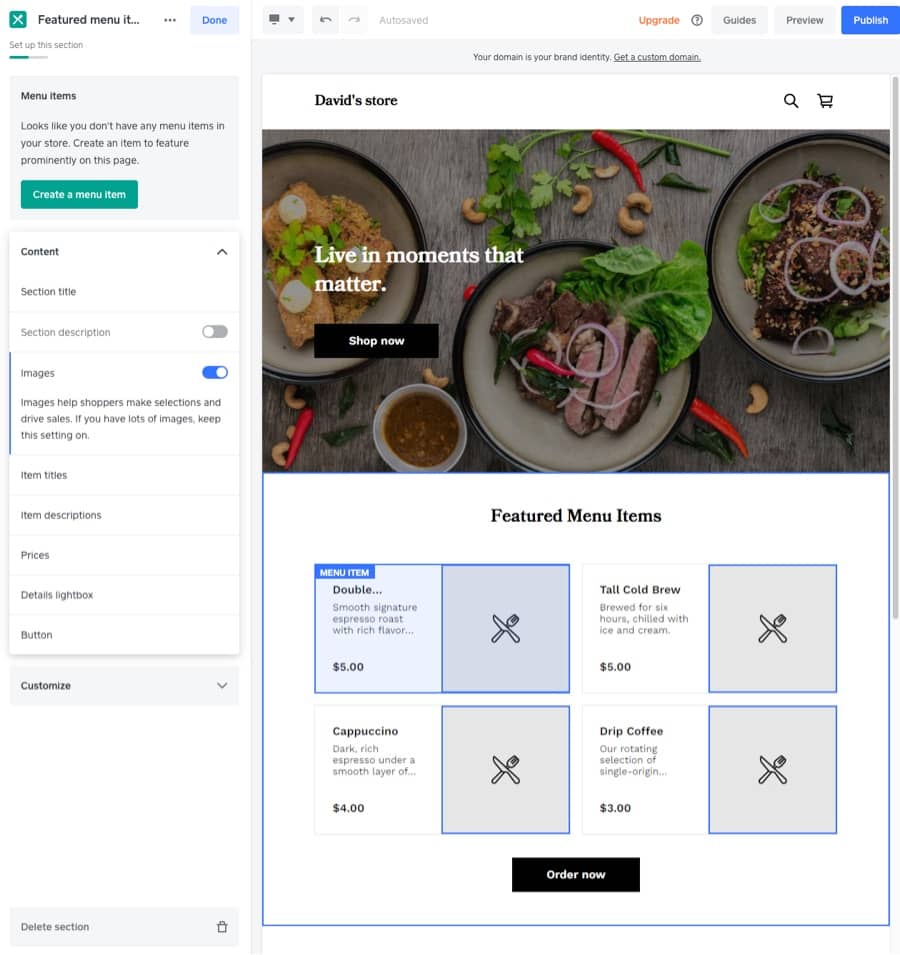 Pricing
Square Online overs many pricing plans for accessing features you may need for your business's online store. You can start with a free plan before upgrading to Professional, Performance, or Premium ones. Monthly fees differ between each plan but offer similar tools.
Pros and Cons
Square Online allows businesses to integrate Instagram into their websites to create posts to persuade customers to engage in your business' services or buy your products. This builder allows users to manage multiple sites without logging in and out as you switch between them.
It's compatible with several third-party apps that help users manage the site's business without becoming too overwhelmed.
However, it might be prone to randomly changing your settings. This hindrance might not be ideal for people who don't want to waste time resetting their web page settings on top of running their businesses. Square Online's free plans don't allow you to create custom domain names.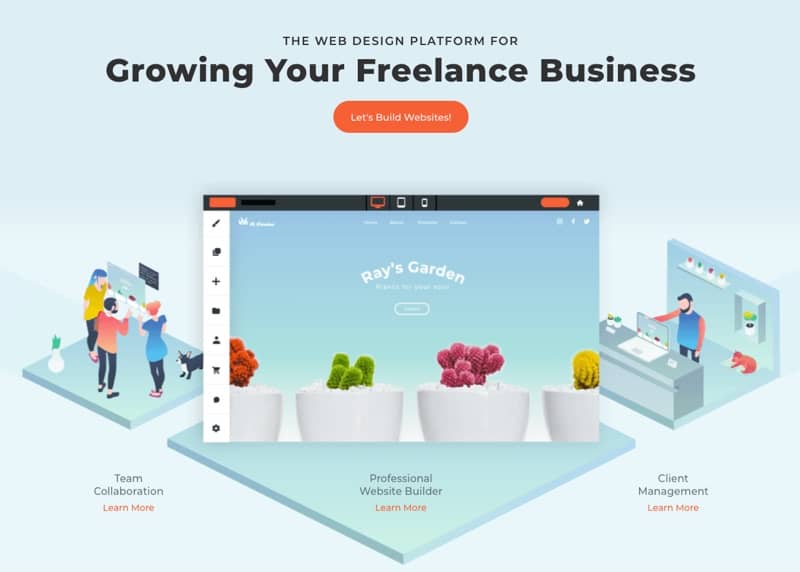 Suppose you want to use a website builder to make top-quality web pages and increase your presence. Duda is a website builder best suited for agencies and small businesses eager to build advanced websites.
Why Duda Is Great for Beginners
Duda allows users to adjust web page content in real-time to save hours of editing and focus on other priorities. E-commerce tools are essential to install since they provide real-time setup and change as prices or products change over time.
Suppose you make a few mistakes when you attempt to make adjustments to your site. Duda's restore and backup features might be ideal for people who want to restore a page's defaults or readjust content.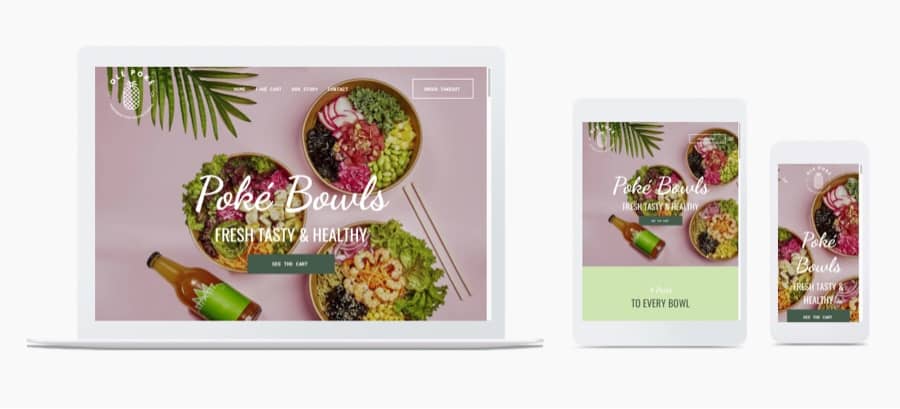 Pricing
Duda lets customers decide between Basic, Team, or Agency monthly payment plans. Pricing for these plans starts at $19 per month and increases if you want to upgrade to a plan with features ideal for creating advanced websites.
Pros and Cons
Duda uses drag and drop tools to build your website from several templates. Other advantages to using it include security and SSL certificates to ensure the safe publishing of customers' websites. Automatic backup is another feature beginners might like if they encounter connectivity or electrical issues during the middle of their session.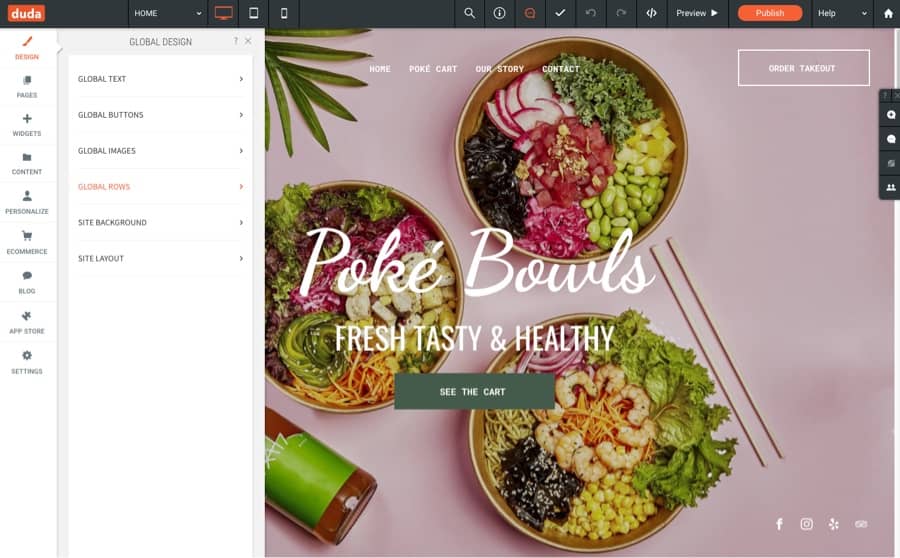 Some issues users might encounter while using Duda include desktop widgets not being compatible with phones or tablets, web pages that don't load properly. Others might have trouble arranging sections, images, and text when customizing web pages.
Final Thoughts
Several options are available for many startup businesses that seek an excellent and easy website builder for beginners. Many of them incorporate drag and drop tools that make the website building process more efficient.
Although some might offer free plans or trials, people might consider using advanced plans to get all the tools they need to run online stores or business sites. The ones we deem the best are ones compatible with or without coding. If you want time-saving options, these builders might be fit for you.