Here are 7 Carrd templates you can download for free:
You don't need a paid account to use these templates. Although, if you ever need to create more than 3 Carrd websites or need advanced features like embedding a form, then the Pro plan actually offers incredible value.
💡
If you're considering Carrd's pro plan, they now offer a
40% Black Friday discount
(Coupon: BF2023). This deal is a no-brainer since it's only
$5 per year —
Yes per year
!
Here's a detailed comparison of all Carrd's Pro plans to help you determine which one is the best.
The TL;DR summary is that:
Starts at just $9/year (cheapest of all website builders)
Up to 500 websites (customizable paid plan)
Custom domain
Access to Pro templates which were designed by the founder himself.
Custom styling and tracking codes
Avg cost per month: $0.75 - $1.80
You can get it while Carrd still offers a 40% (Black Friday) discount on the paid plan.
With that out of the way, enjoy your free Carrd templates!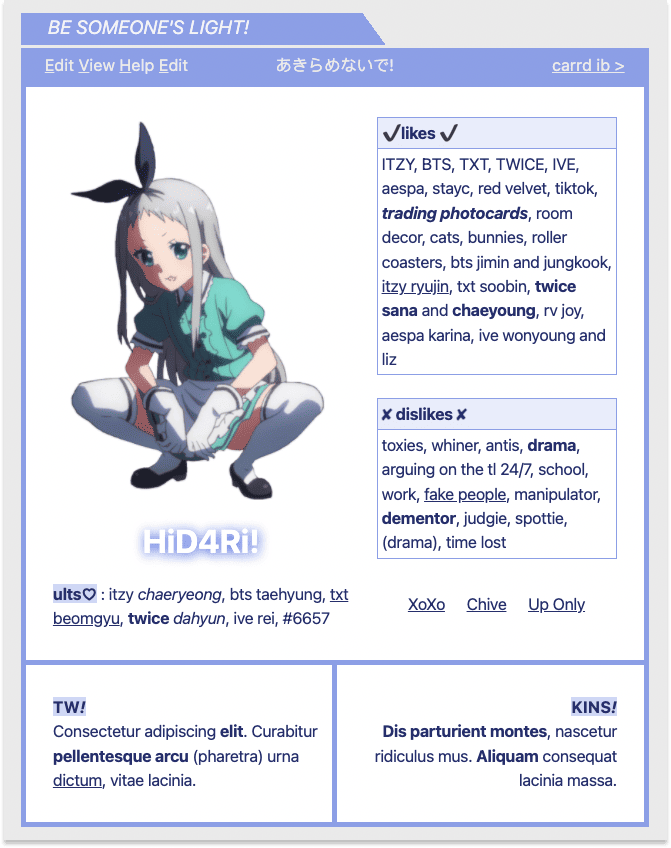 The aesthetic template draws inspiration from the popular Anime/Kpop movement that seem to resonate with Carrd users.
This template is made to specifically showcase the different personality of the user. But you can make of it what you will! This template is flexible enough to be used for Kpop fan pages, as a kin carrd, or even a personal profile page.
Download the aesthetic template (free)
Related: Here's a step-by-step tutorial on how to create the Aesthetic Anime Carrd template from scratch.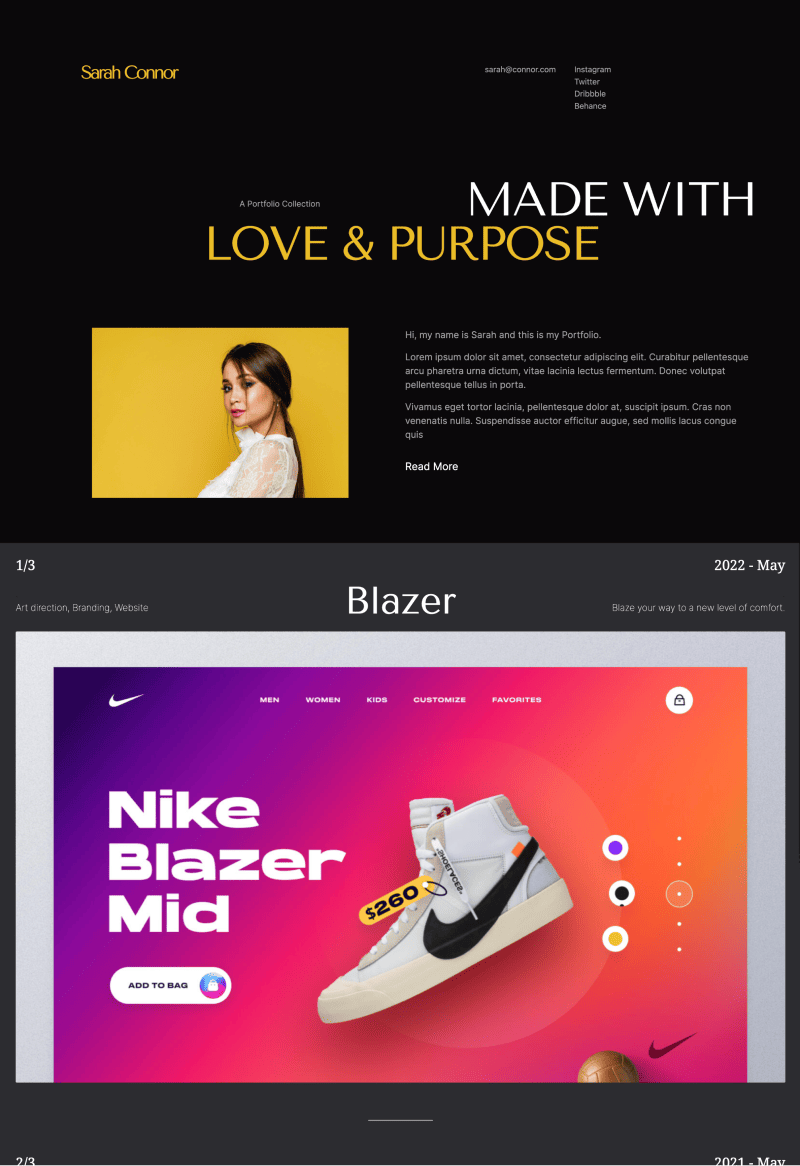 The online portfolio Carrd template was made for creative designers, artists, and photographers who want to showcase their work in a simple, one page website.
The most important aspect of this template is the artwork image (second half of the above image). It's crucial that you edit the image prior to uploading to maximize the visual impact of your portfolio.
Download the portfolio template (free)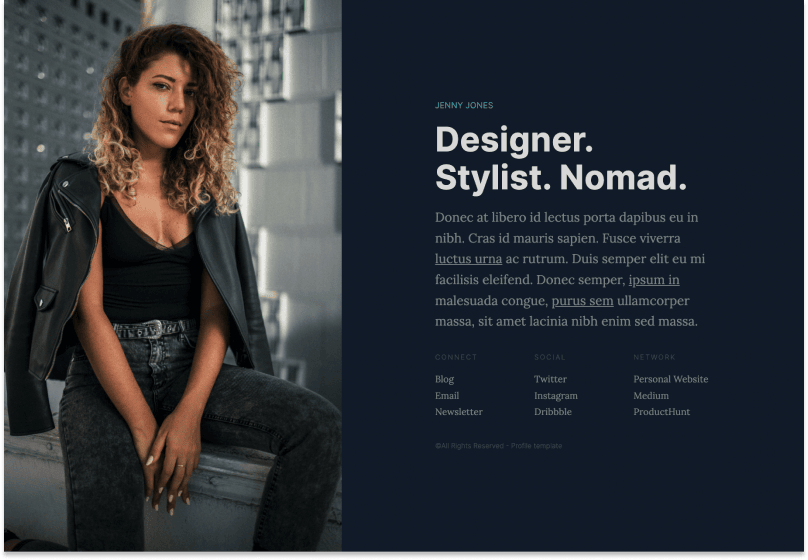 You can use the online profile template as a personal bio or directory where people can find you and your work — social media, personal website, blog, newsletter, medium publications etc.
The template was first made by One Page Love and later adapted to a personal profile template.
Download the profile/bio template (free)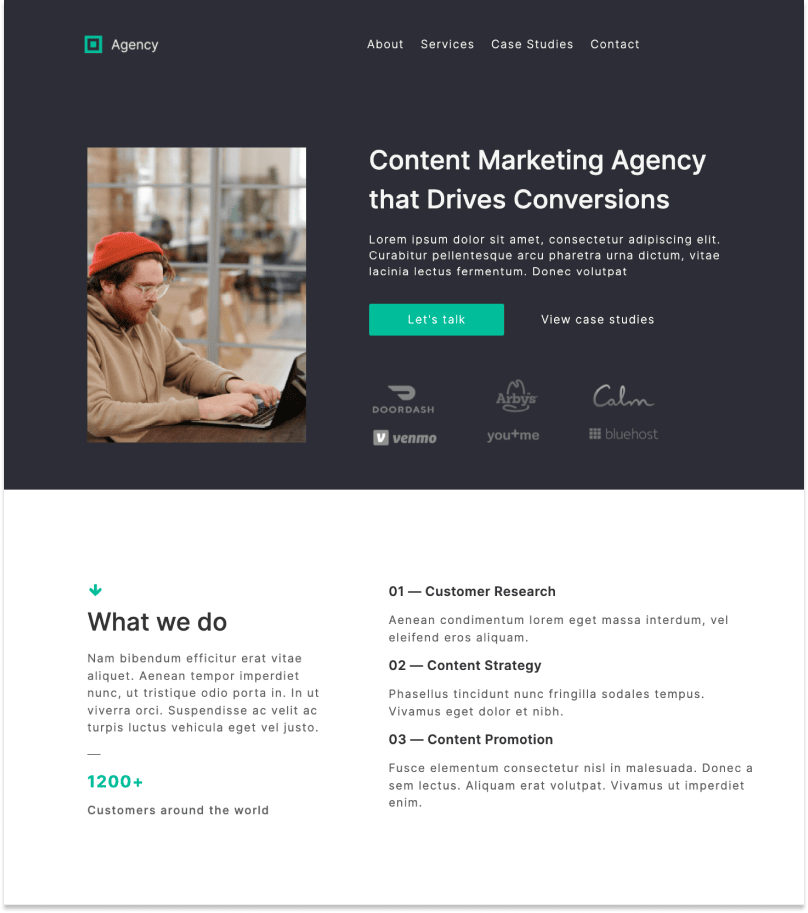 The Agency Carrd template was made for service businesses such as agencies, freelancer, and consultants to show their case studies and also to convince potential client to sign up as a lead.
Note: The current template doesn't use a sign up form as this is a premium Carrd feature. You can get Carrd premium plan at 40% off while they still offer it.
Download the agency/freelancer template (free)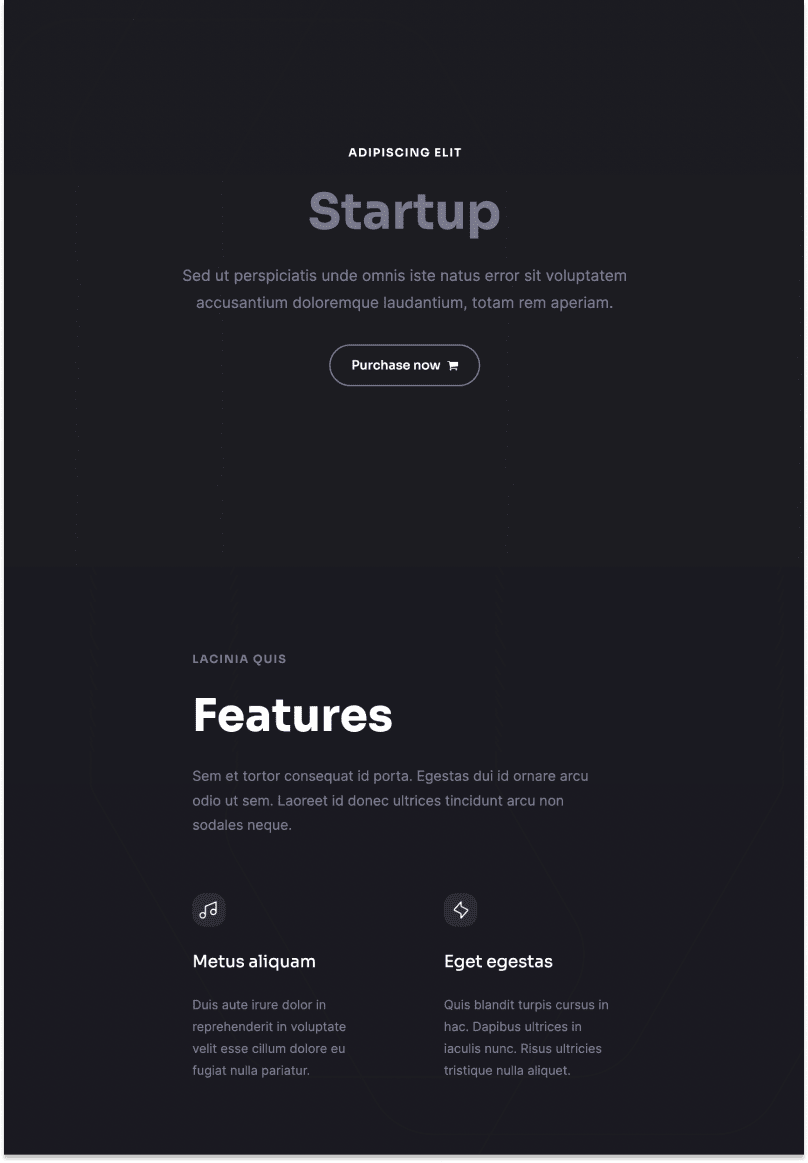 The Startup template serves as a marketing landing page for new businesses to promote their product and services. The template includes a header section, features (or unique selling point), and a pricing section.
The template was first made by Worrk and later adapted to the Startup landing page.
Download the startup landing page template (free)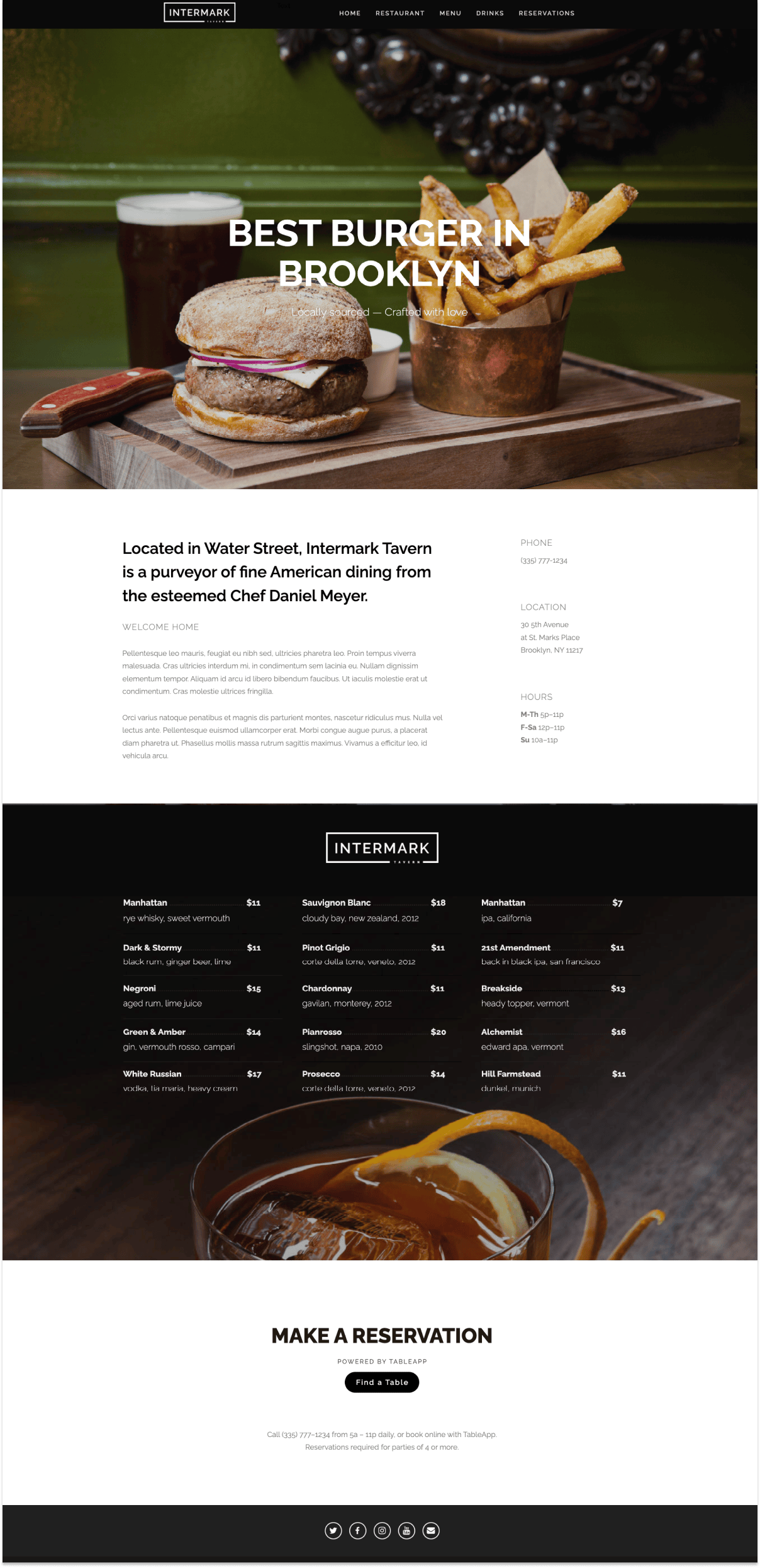 This Restaurant template can be used to build websites for cafes, bars, or any high-end restaurants. It uses a clean font that pairs well with bold photography.
Some of its features include:
Restaurant logo
Write up about the restaurant
Location and contact number
Main and drinks Menu
Reservation button
Operating hours
The default reservation button can be linked to an external reservation app like TableApp but you can also directly embed the booking form on your site.
Note: This template requires a Pro Lite account due to the features used.
Download the Restaurant Carrd template for free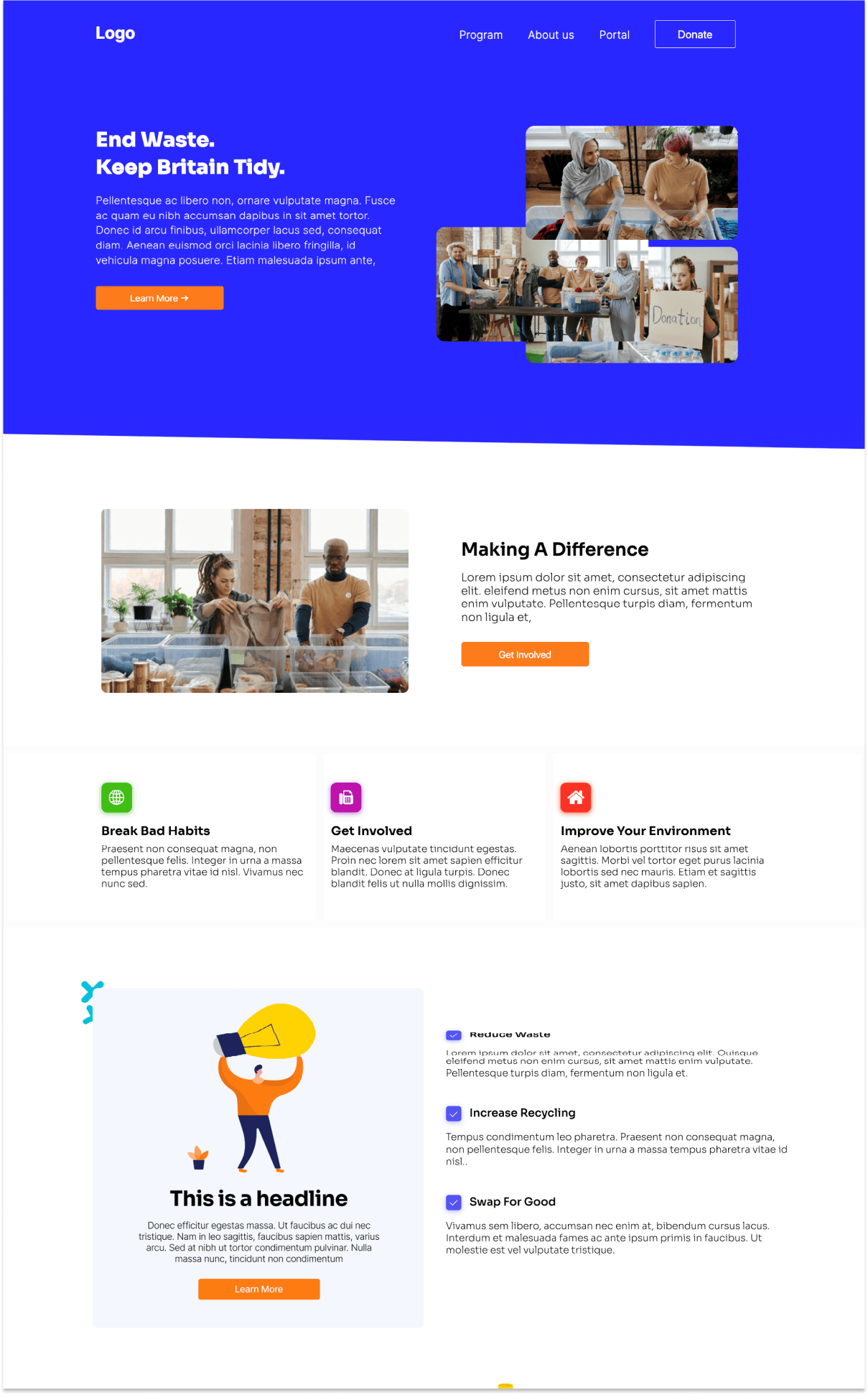 This template is built for charity and NGOs who needs a branded site for their cause. It features a clean layout and a unique combination of bright colors to draw attention.
You can easily customize the icons and update the photographs if you wish to.
There's also a donation button at the top corner which you can link to your organization's payment processor.
Download the NGO/charity carrd template for free
Recommended read