Here's a list of all the fonts used in Carrd's public template library.
90% of which are Google fonts which you can download for free!
I hope you find some inspiration for your next web project.
P.S If you're considering Carrd's pro plan, they now offer a 40% (Black Friday) discount. They offer incredible value anyway (here's why), so this deal is a no-brainer!
Enjoy!
1. Hiro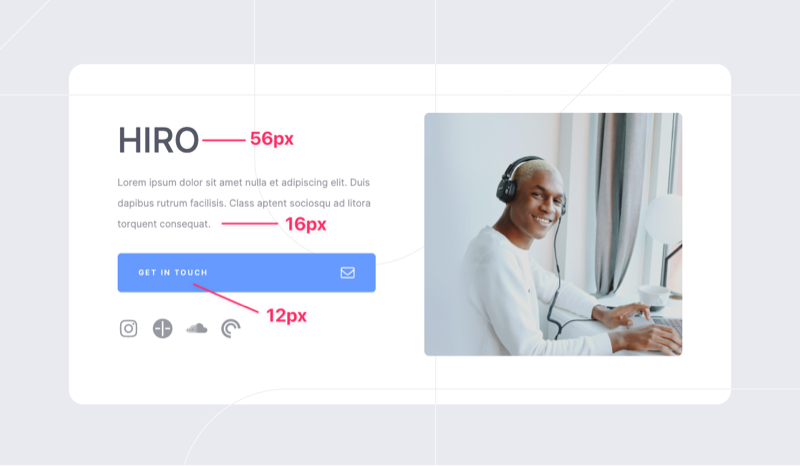 Font Used: Inter
Download this font from Google (Free)
Font Sizes:
Headline: 56px
Paragraphs: 16px
Button: 12px
2. Vala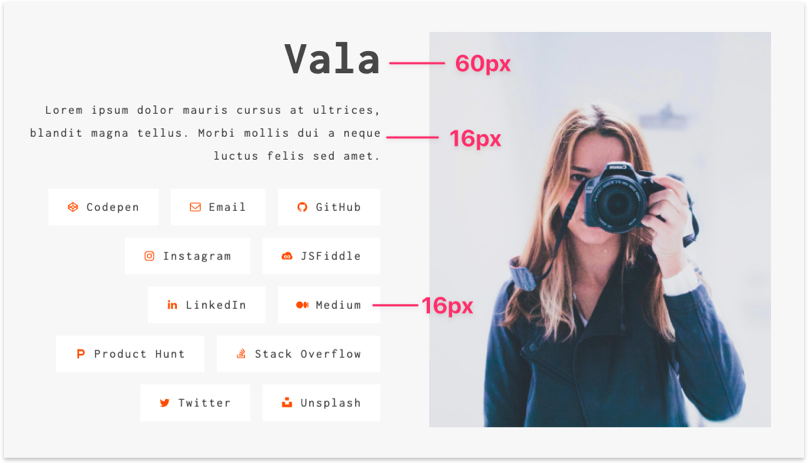 Font Used: Inconsolata
Get this font from Google (Free)
Font Sizes:
Headline: 60px
Paragraphs: 16px
Button: 16px
3. Jack O'Neill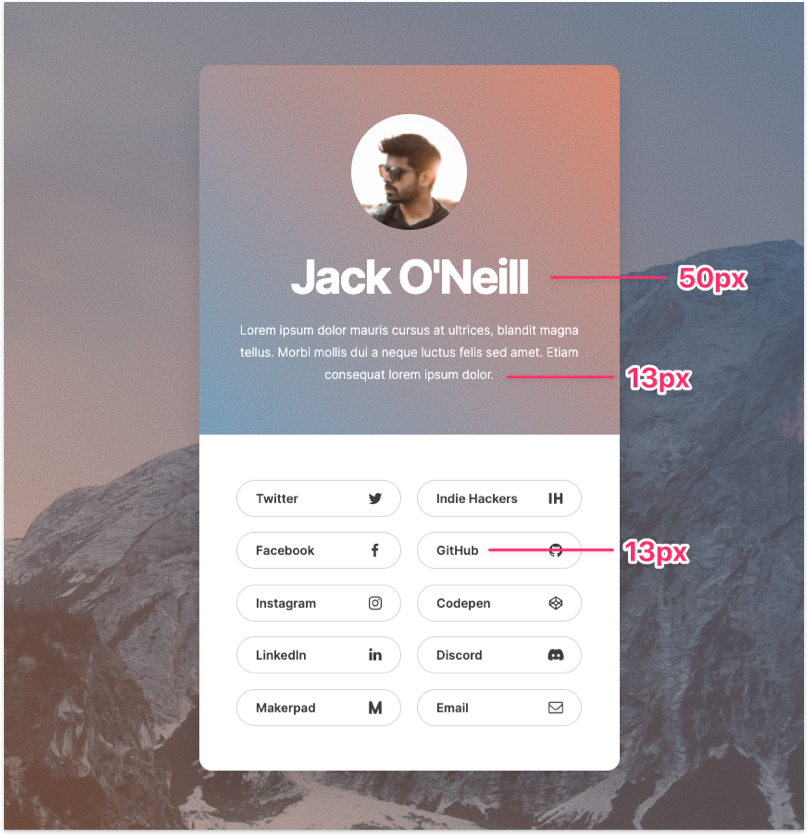 Font Used: Inter
Get this font from Google (Free)
Font Sizes:
Headline: 50px
Paragraphs: 13px
Button: 13px
4. Katie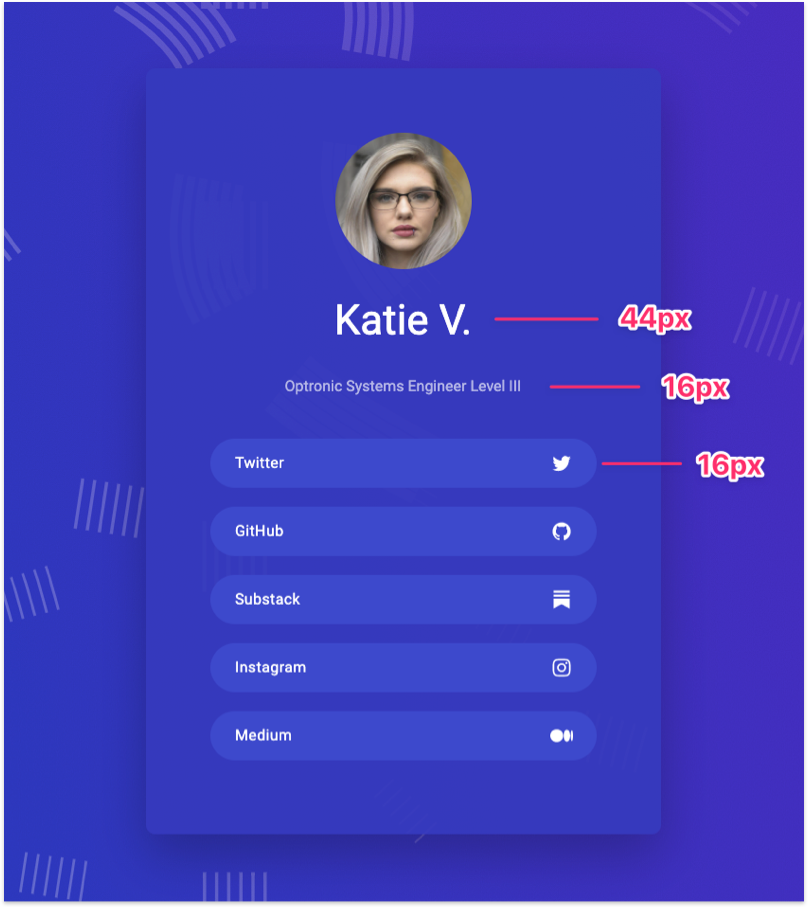 Font Used: Roboto
Get this font from Google (Free)
Font Sizes:
Headline: 44px
Paragraphs: 16px
Button: 16px
5. Henry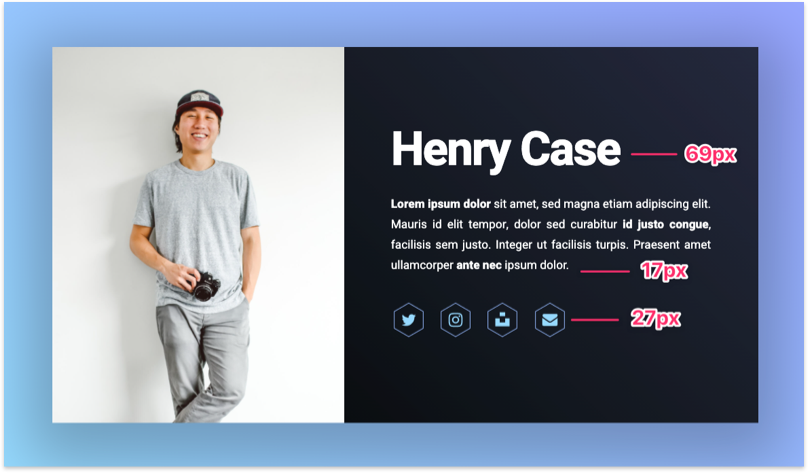 Font Used: Heebo
Get this font from Google (Free)
Font Sizes:
Headline: 69px
Paragraphs: 17px
Button: 27px
6. John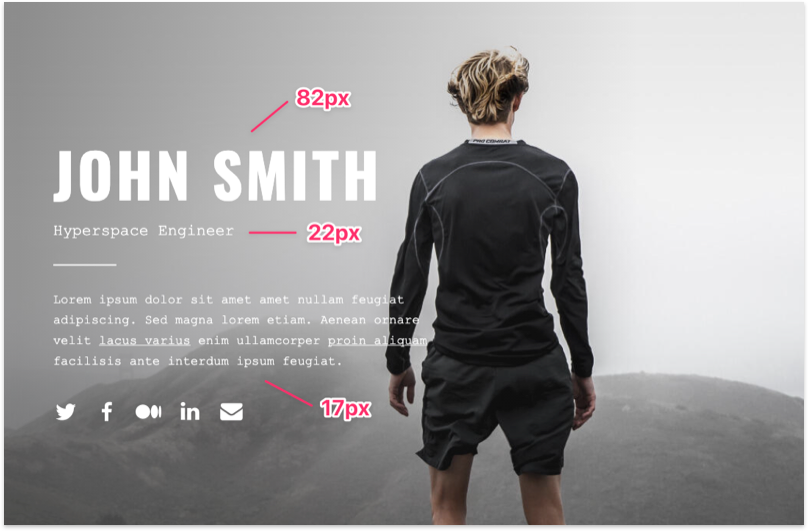 Font Used: Oswald
Get this font from Google (Free)
Font Sizes:
Headline: 82px
Subheadline: 22px
Paragraphs: 17px
7. Molly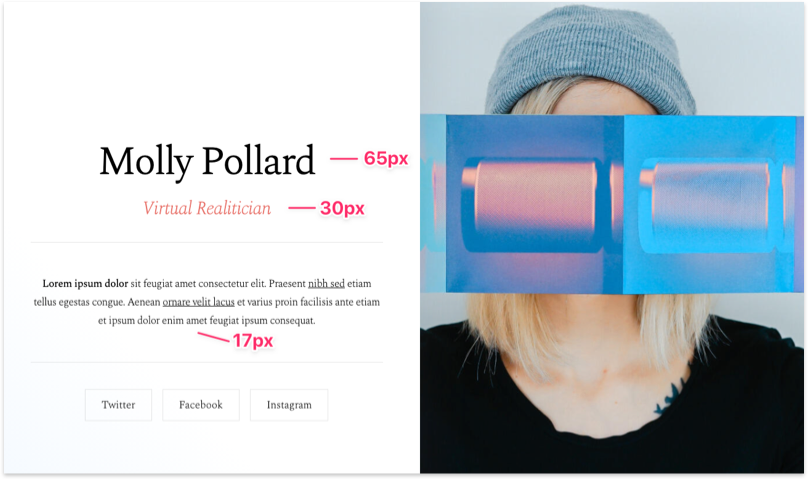 Font Used: Spectral
Get this font from Google (Free)
Font Sizes:
Headline: 65px
Subheadline: 30px
Paragraphs: 17px
8. Kane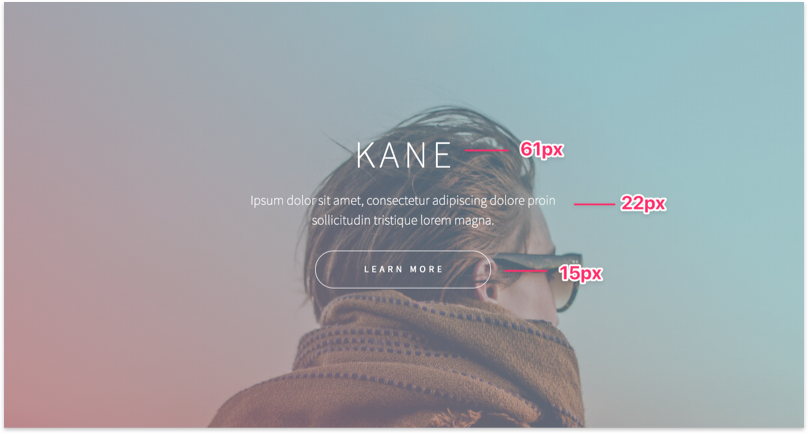 Font Used: Source Sans Pro
Get this font from Google (Free)
Font Sizes:
Headline: 61px
Paragraphs: 22px
Button: 15px
9. Cayne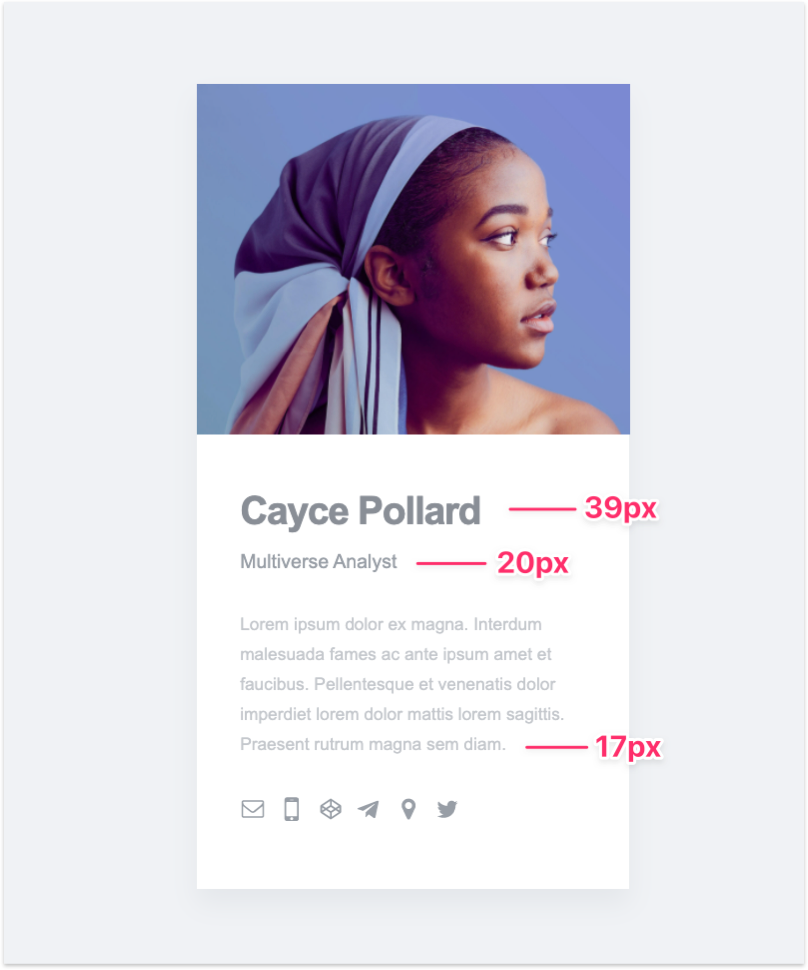 Font Used: Arial
Get this font from Fonts.com (Paid)
Font Sizes:
Headline: 39px
Paragraphs: 20px
Button: 17px
10. Alice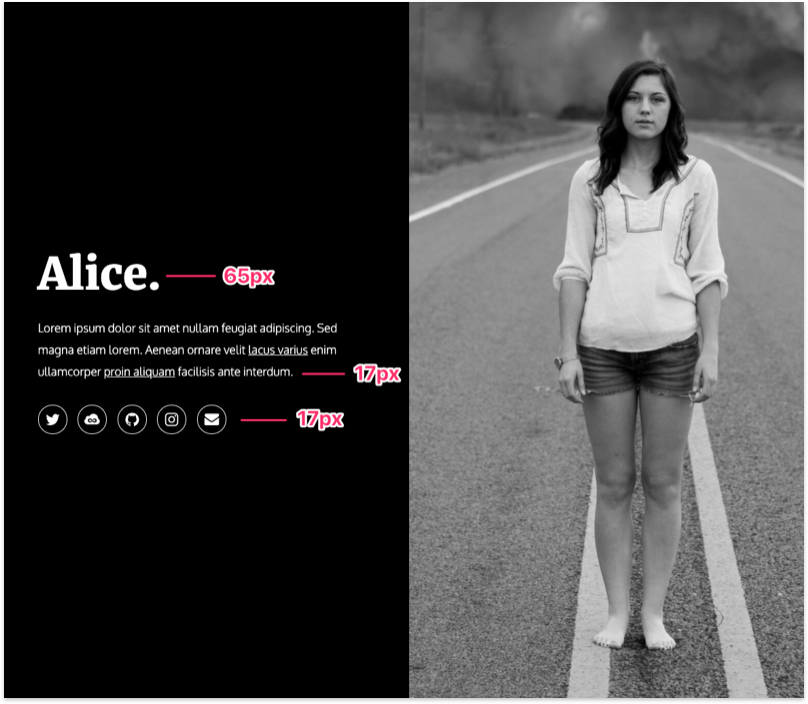 Font Used: Merriweather
Get this font from Google (Free)
Font Sizes:
Headline: 65px
Paragraphs: 17px
Button: 17px
11. Notified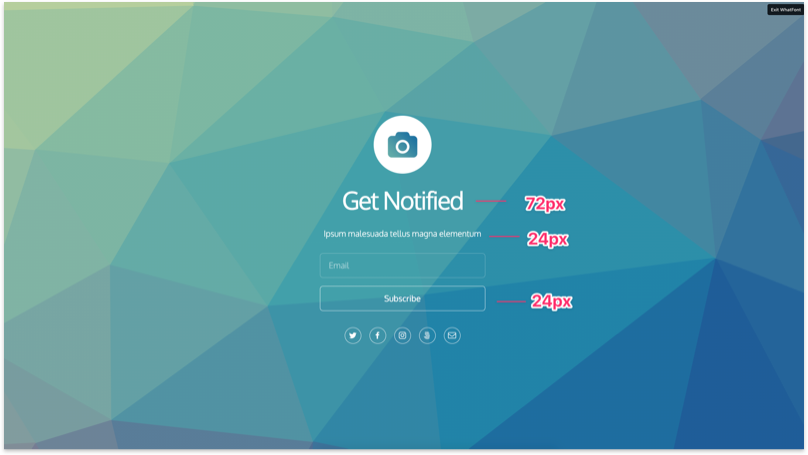 Font Used: Oxygen
Get this font from Google (Free)
Font Sizes:
Headline: 72px
Paragraphs: 24px
Button: 24px
12. Future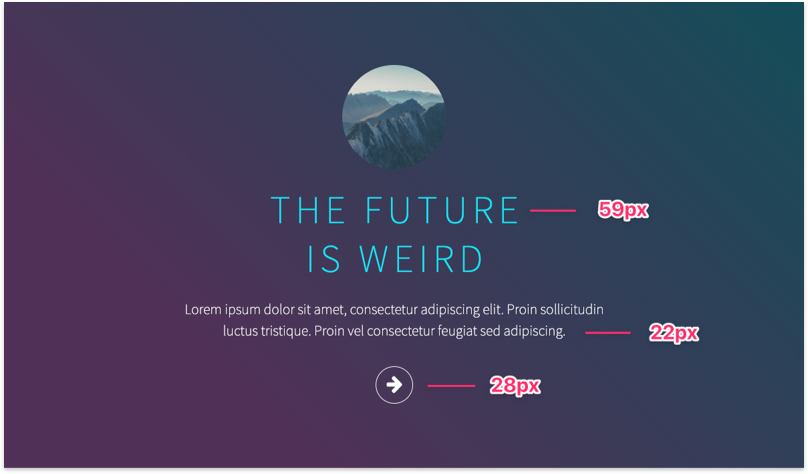 Font Used: Source Sans Pro
Get this font from Google (Free)
Font Sizes:
Headline: 59px
Paragraphs: 22px
Button: 28px
13. Hello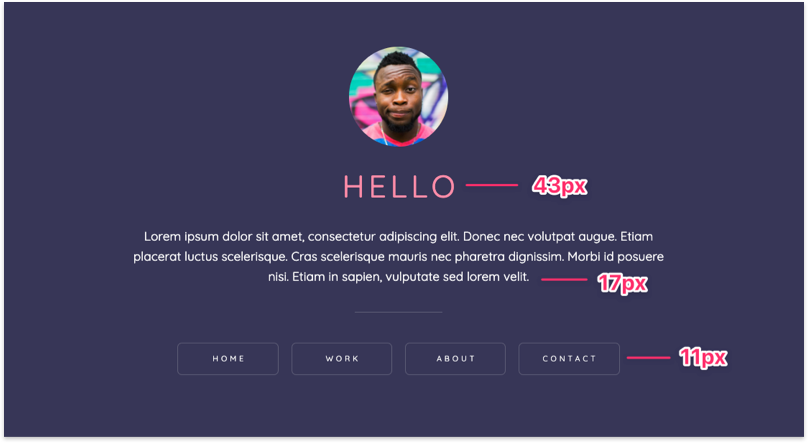 Font Used: Quicksand
Get this font from Google (Free)
Font Sizes:
Headline: 43px
Paragraphs: 17px
Button: 11px
14. Make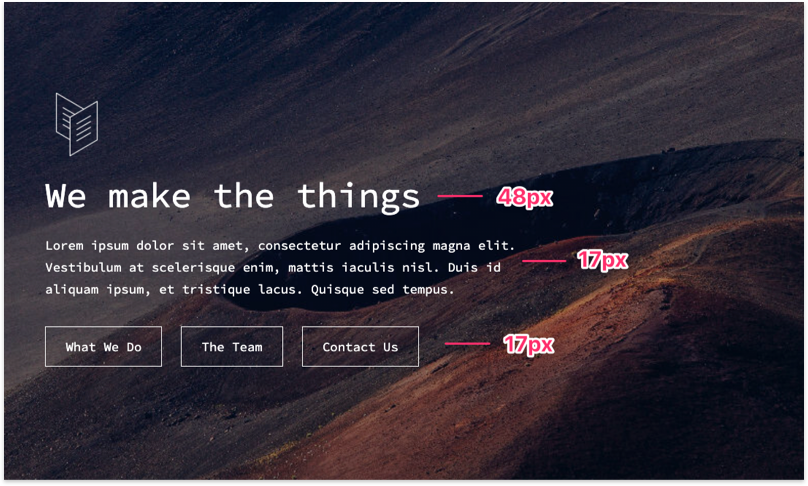 Font Used: Source Code Pro
Get this font from Google (Free)
Font Sizes:
Headline: 48px
Paragraphs: 17px
Button: 17px
15. Kathryn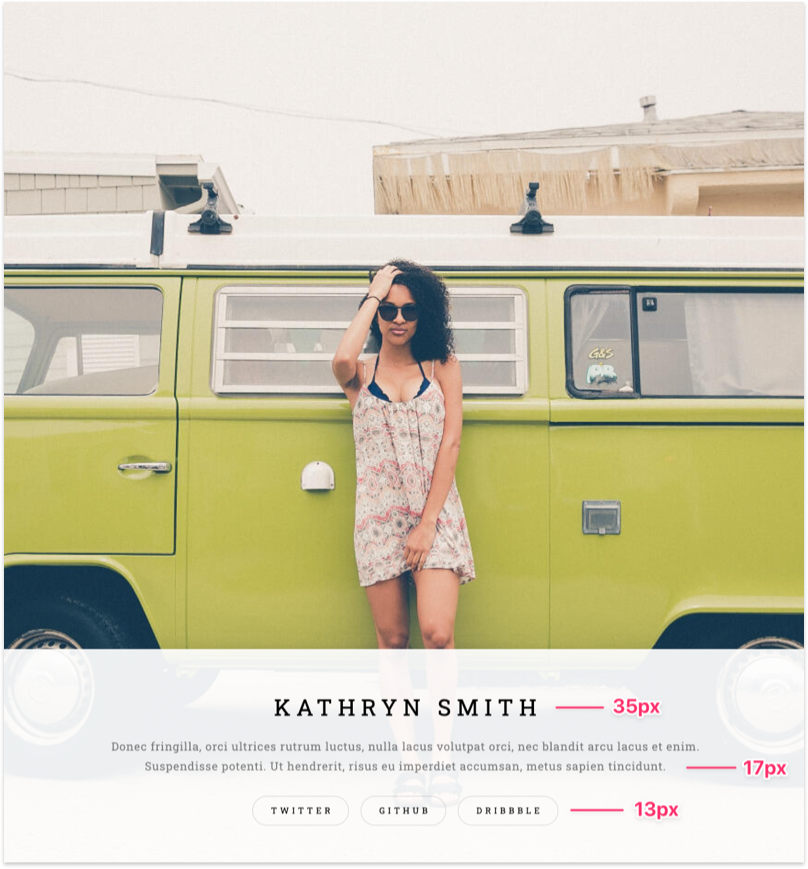 Font Used: Roboto Slab
Get this font from Google (Free)
Font Sizes:
Headline: 35px
Paragraphs: 17px
Button: 13px
16. Kate
Font Used: Raleway
Get this font from Google (Free)
Font Sizes:
Headline: 41px
Paragraphs: 20px