Here are 27 professional construction website examples run by full-service building companies, custom home builders,  general home builders, contractors, and property developers.
Each of these construction companies has their unique advantages and offerings. But I'll share some tips on the common elements construction companies include in their website.
Most of these websites are built using affordable website builder tools such as Squarespace, Wix, Wordpress, Weebly, and Webflow (which are highlighted above their description).
If you need more details, I've written an in-depth article comparing all the pros and cons between website builders like Squarespace, Wix, Weebly, and Wordpress.
Let's dive right in.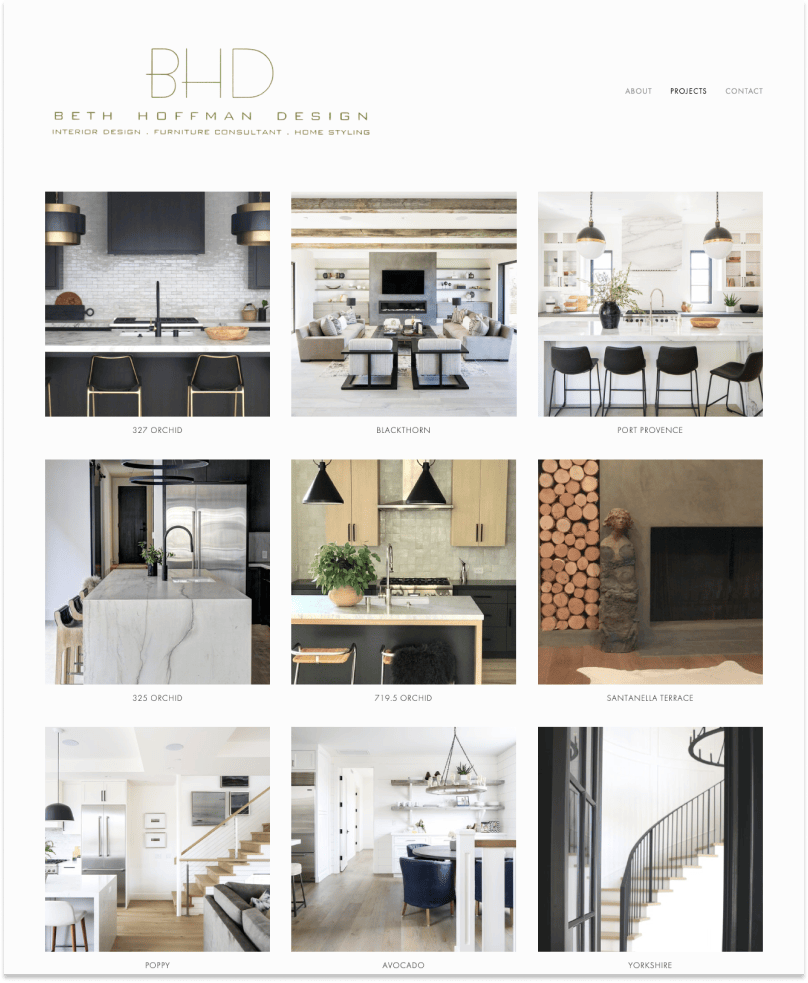 Beth Hoffman started in real estate early in her career, creating, building, and selling beautiful places around Colorado.
After graduating from college, she began working in Newport Beach in the Interior Design industry bringing trade manufacturers together with designers and architects.
Now her design agency work on ground-up construction, remodels, and furniture projects where she works closely with the architects, builders, and trades as a designer/project manager.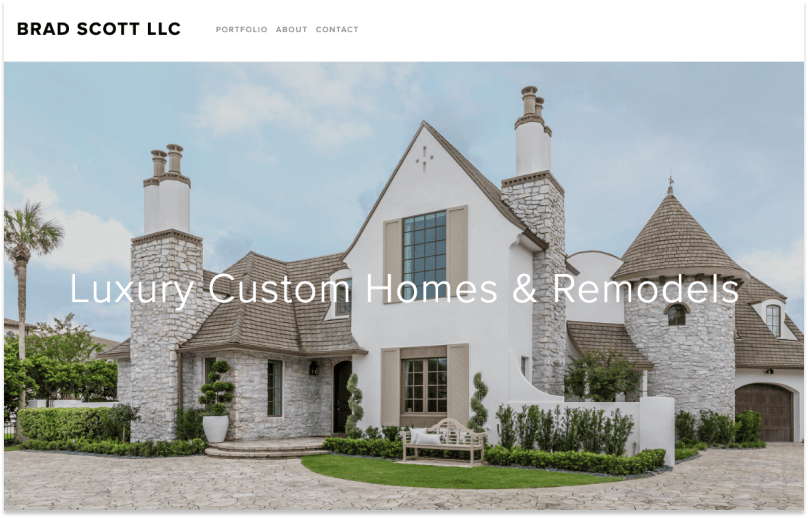 Brad Scott specializes in new custom homes and remodels in Ponte Vedra Beach, Florida.
Born and raised in Atlanta, Brad has had a passion for architecture and beautiful homes his entire life.
After graduating with a degree in business, he started his own company doing residential and commercial work and began renovating and building new homes in Ponte Vedra.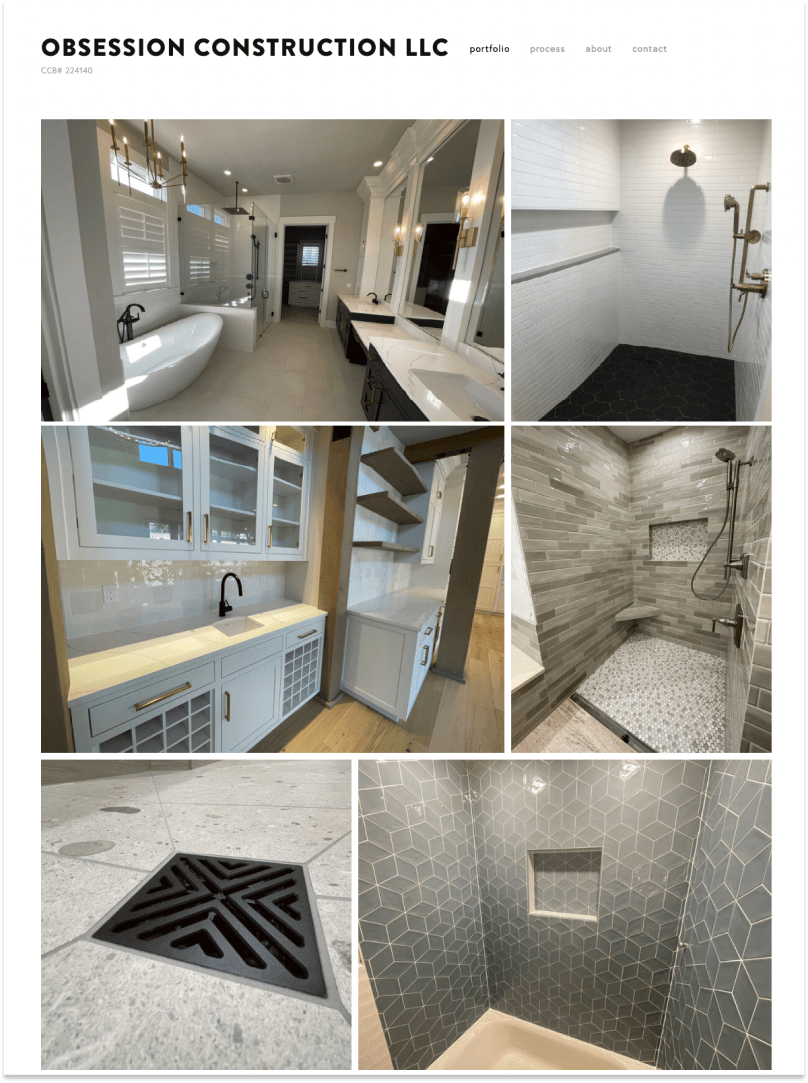 Obsession Construction specializes in wall and floor tile installation in new build and remodeling projects and has a meticulous process.
Each tile material is custom selected, and only the best materials are chosen to produce the highest quality tiles.
They pay close attention to the prep and installation process so even variable, custom tiles with unique surfaces will last a lifetime.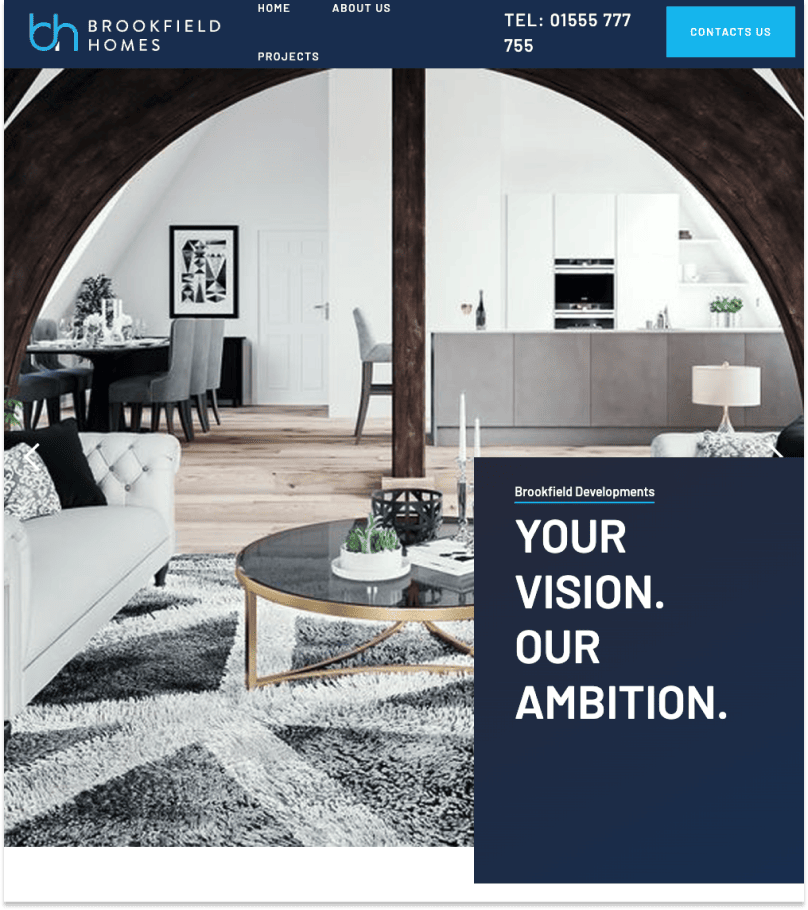 Brookfield Homes is a full-service home development company in the UK. They'll help you plan, design, and build your property from the ground up. They'll even market your property to get the best ROI.
By streamlining the process they remove a lot of the red tape customers would otherwise encounter with other property development companies.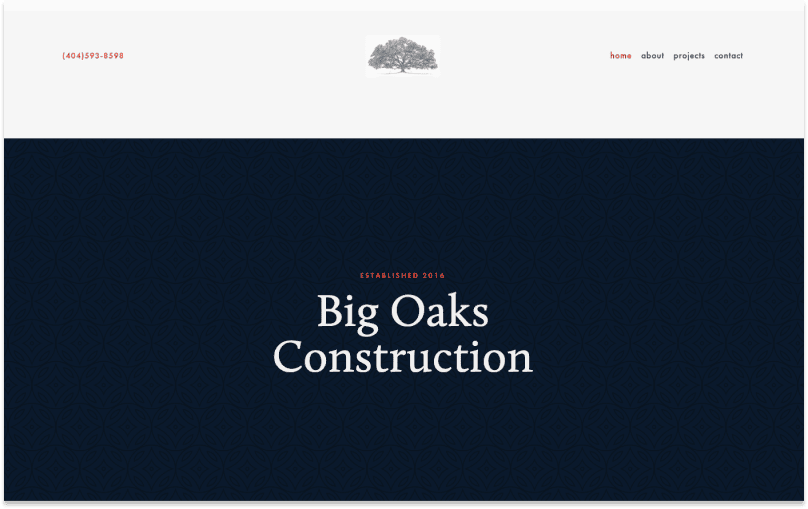 Big Oaks is another full-service custom home builder located in Monroe, Georgia. They've been building custom homes across northeast Georgia for over 15 years.
Customers can get in touch via a contact form on their site to set up a free consultation or call them via their landline.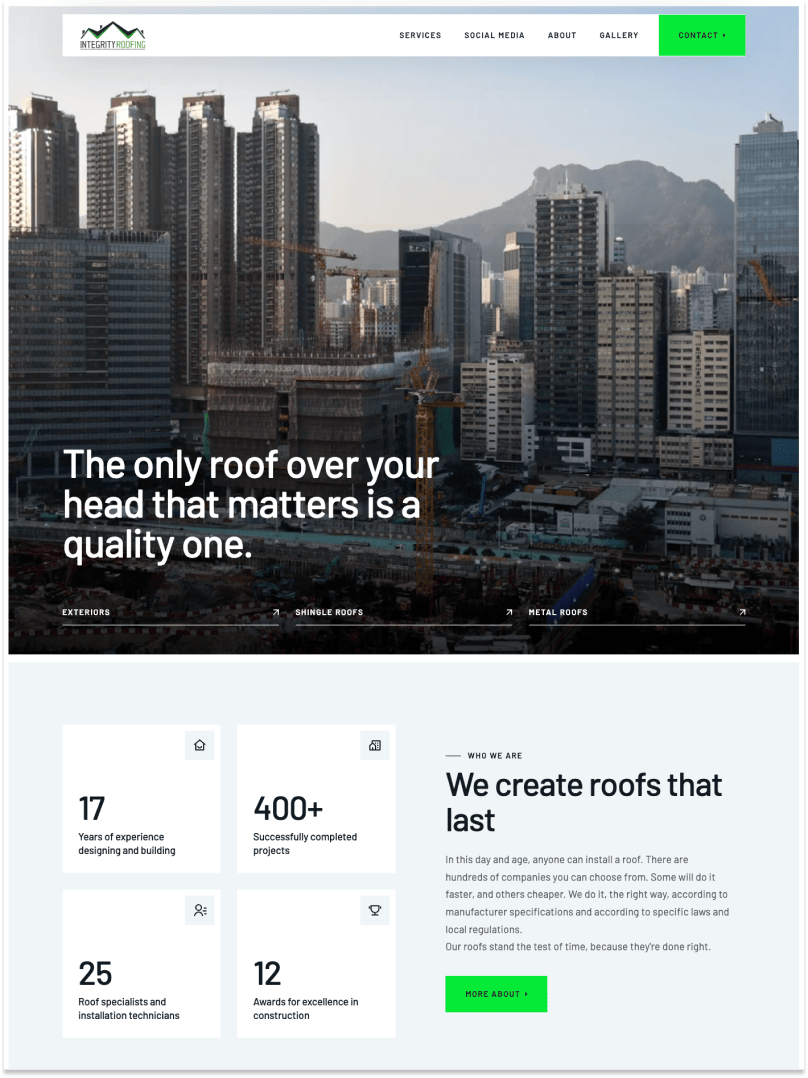 Integrity Roof Works specialize in, you guessed it, roofing solutions. They provide high-quality roofs that can weather hail storms, water, and water damage.
What's great about their site is that they highlighted their Unique Value Propositions (USP) on their about page; for example, they provide instant quotes and have dedicated specialists who will work with your insurance provider something, very few local construction companies do for their website.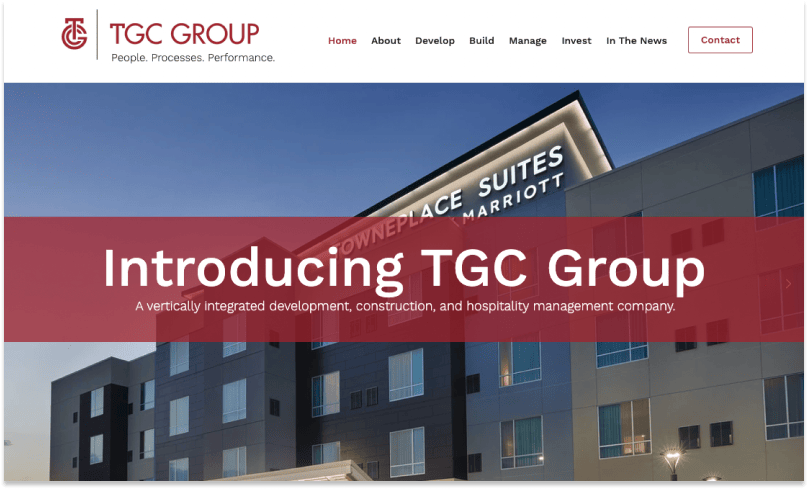 TGC group is a vertically integrated property developer that provides full service development, investment, construction, and hospitality management for their clients.
They've done several commercial and hospitality projects across Kansas such as the  TownePlace Suites by Marriott, La Quinta by Wyndham, and Home2 Suites by Hilton.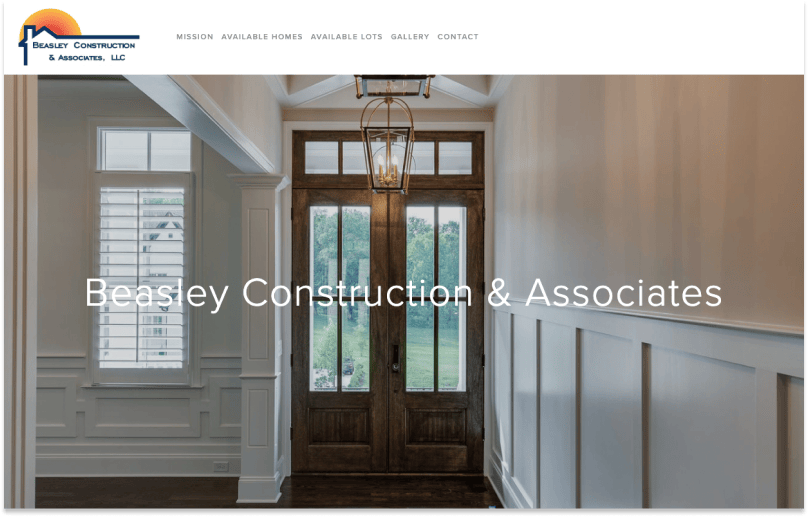 Beasley Construction & Associates specializes in custom home building for families. They have a dedicated team led by owner Pete Beasly who over 30 years of experience in the industry.
They have an interesting selection of available homes for purchase should anyone be interested in looking for a pre-made house.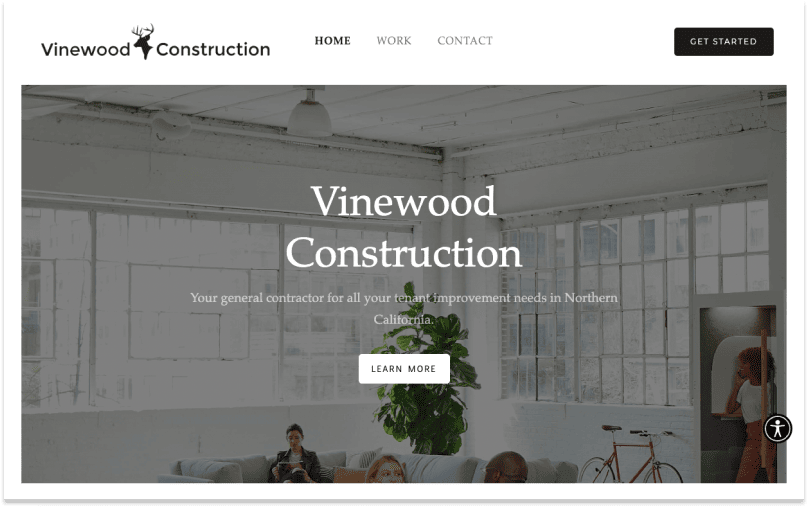 Vinewood Construction is a licensed General Contractor with the State of California.
Aside from general contracting needs, they specialize in painting, carpeting, flooring, plumbing, and drywall for commercial projects.
California commercial building owners typically hire Vinewood to upgrade their existing building to improve its tenant prospects.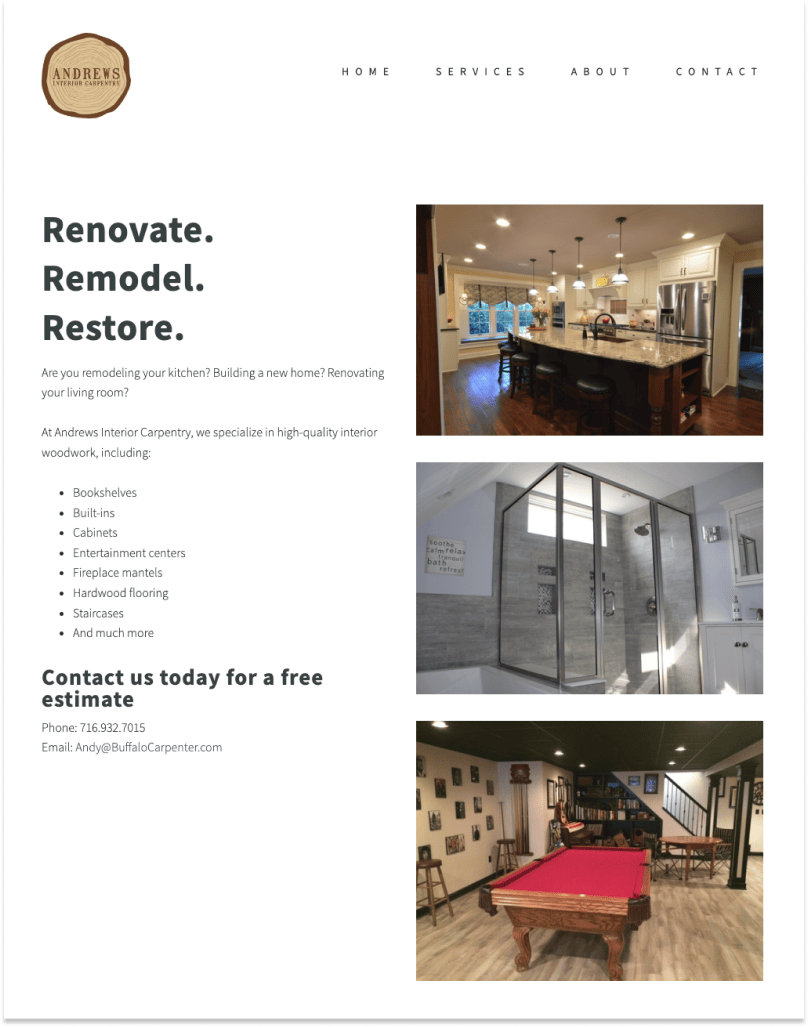 Andrews Interior Carpentry specializes in high-quality interior woodwork, including cabinets, hardwood flooring, staircases, bookshelves, storage, etc.
Whether you need custom carpentry for your kitchen or remodeling your living room and basement, Andrew and his team is confident they provide you with what you need as they've literally built entire homes from scratch.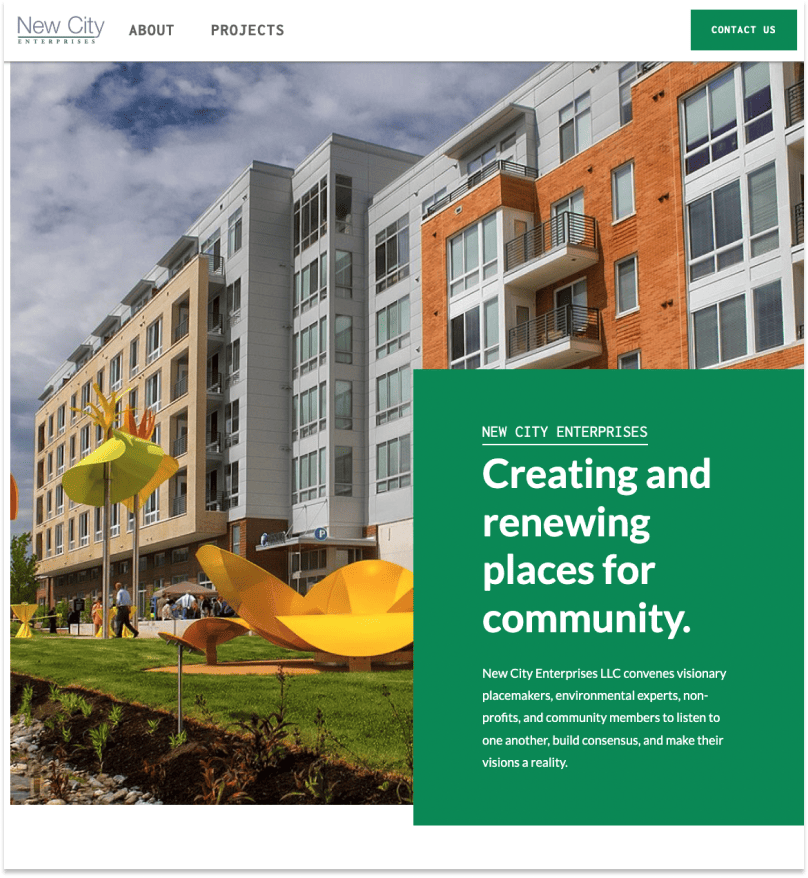 New City Enterprises has been a key contractor for the development of the Reston green community in Virginia and the revitalization of the "New Town" Project in Columbia, Maryland.
Led by New City Founder, Greg Hamm, they've assisted in the development of more than 3.5 million feet of development capacity for office, retail, hotel, and residential houses for these projects.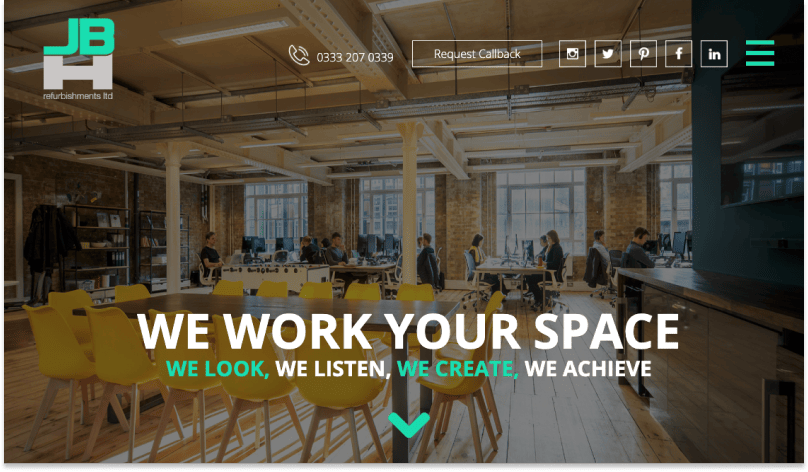 As the name suggests, JBH specializes in refurbishing commercial buildings and offices in the UK, specifically in London, Kent, Surrey, Sussex, and the wider South East.
Aside from offices, JBH also refurbishes and designs buildings for schools, landlords, hospitals, health centres, and retailers.
Moreover, they pride themselves on providing competitive rates and reasonable realistic timelines based on their clients' needs.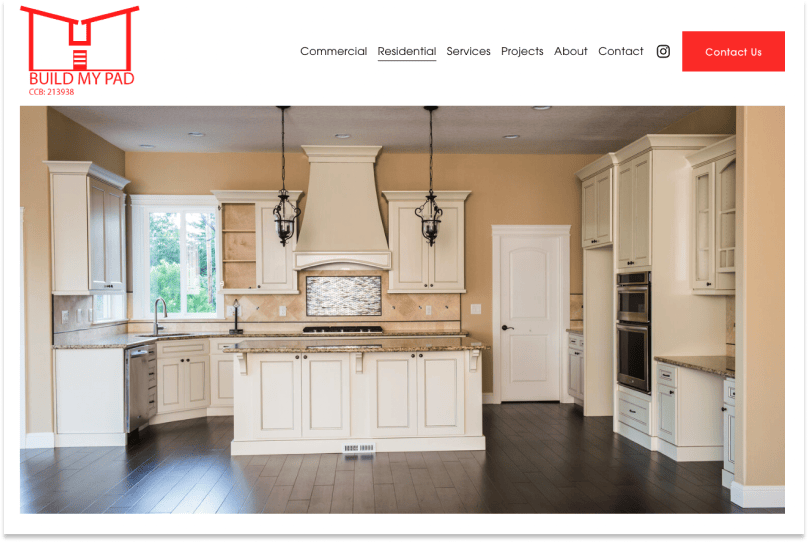 Anatoliy Ivanov started My Pad in 2017 after working under his father's guidance for 5 years building custom homes for their clients.
Having built custom homes from scratch, My Pad is now a full-service turnkey service, from design, permit, project management, and building operation, to cleaning and maintenance, helping their clients build their dream pad.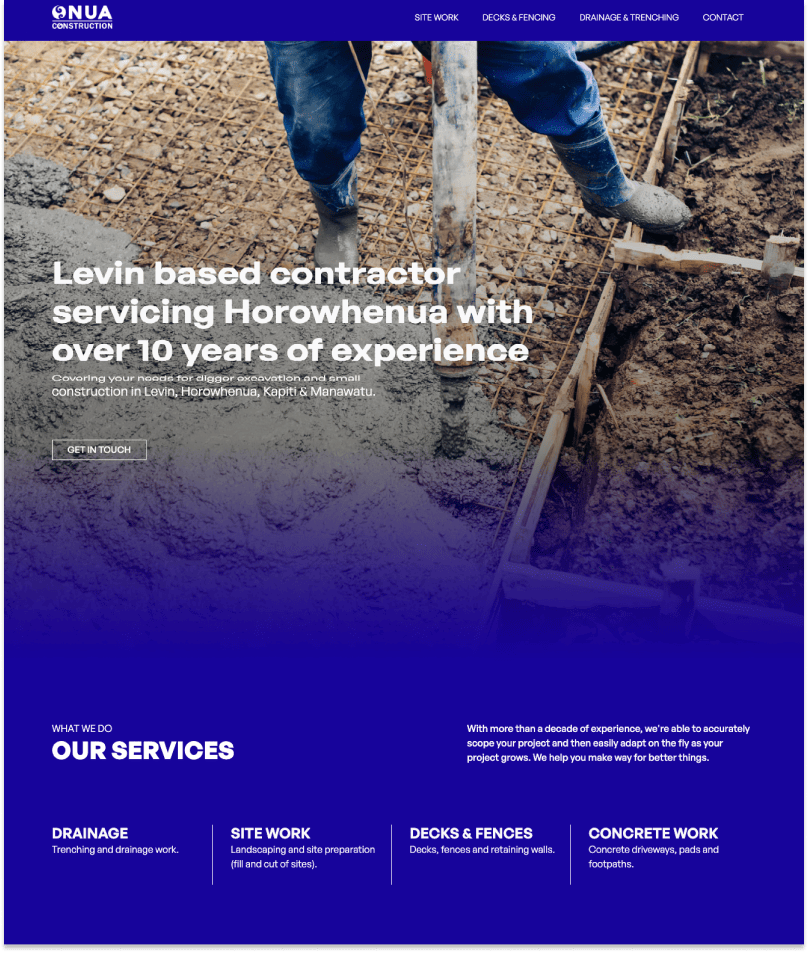 Nua Construction is a contractor based in Levin, New Zealand. They have more than a decade of experience in site work, deck & fencing, drainage, and more.
They also specialize in timber and residential fencing and security fencing for schools and play centers along with sports field fencing.
Customers can get a free quote by submitting an inquiry via the contact form on their site.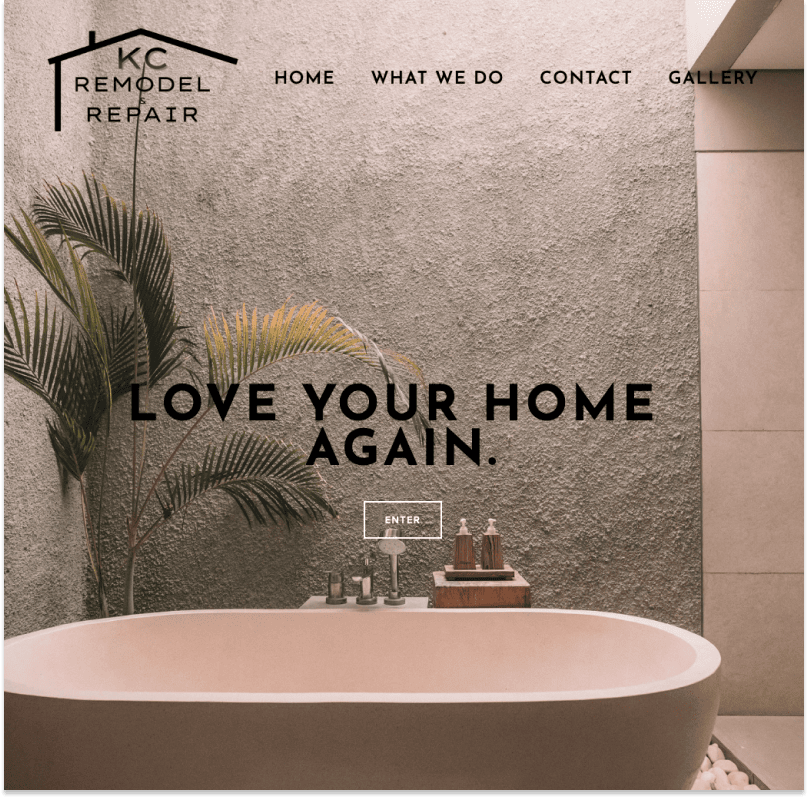 KC Remodel & Repair is a home renovation and repair company operating in the greater Kansas City metropolitan area.
Founded in 2014 and with over 8 years of personal hands on experience, they provide high quality remodeling and repair services ranging from full basement or kitchen refinishing to smaller jobs such as replacing a toilet; water heater installation; as well as numerous other household repairs.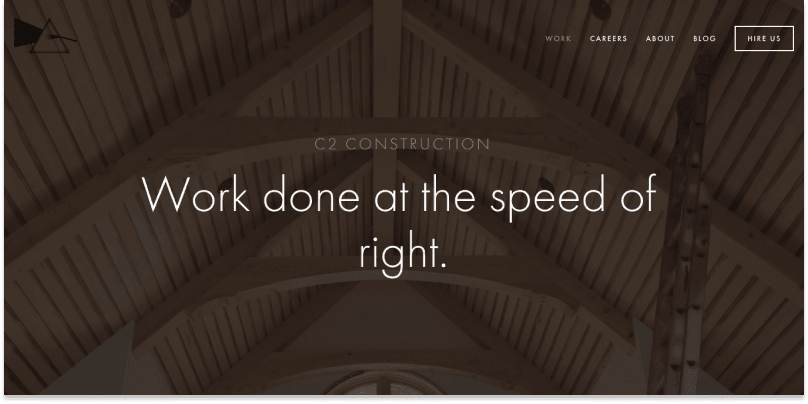 Clean Conscience (C2) construction bears a strong ethos in its construction philosophy. They believe in doing things the right way even though it's not the easiest route.
Their latest construction is a testament to their ethos, where they focus on energy and cost-efficient techniques and pay attention to the design details such as fine finish trim on the edges.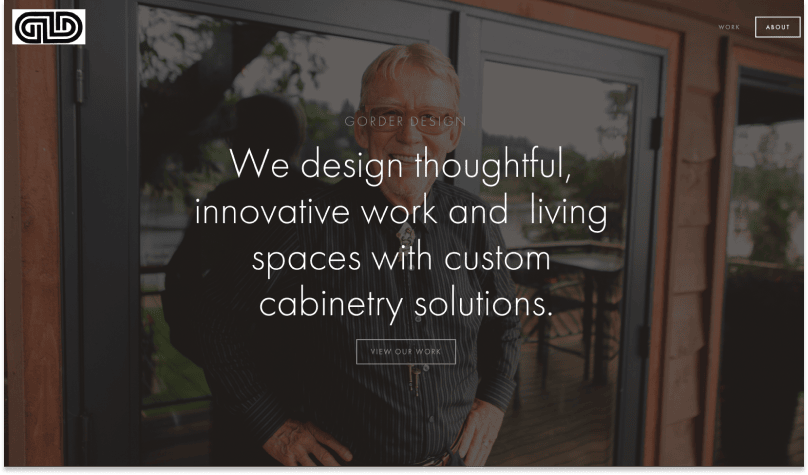 Buzz Gorder is an interior designer and creative director based in Portland, Oregon with over 40 years of experience.
His signature build was the Gorder Family house that he personally designed and built in 1984 which is still a "Portlandia" icon to date.
Now his design firm partners with architects, engineers, contractors, and cabinetry manufacturing facilities to deliver custom residential and commercial builds in Oregon.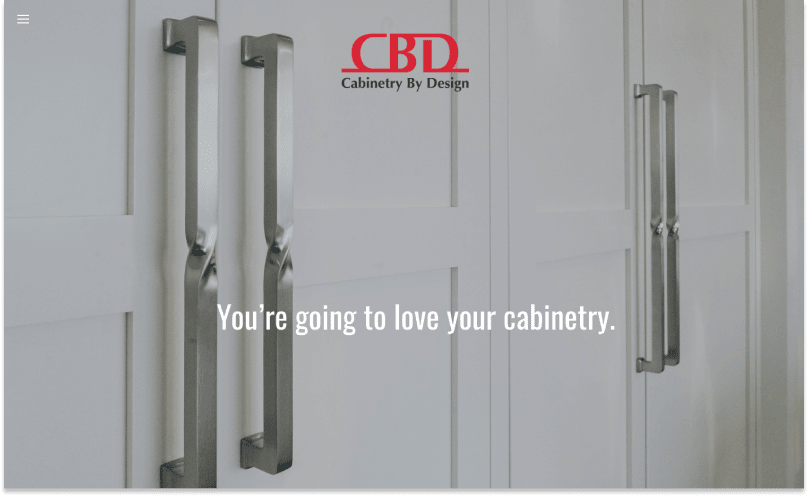 Cabinetry By Design (CBD) specializes in traditional and contemporary custom cabinetry for residential buildings.
They pride themselves on building high-quality cabinets and providing excellent customer service. For example, they study the property's ceiling height, door openings, and wall depth to make sure the cabinets fit properly.
They also make the extra effort to document their meetings with the client to make sure all the required change is approved before they sign off to the estimator to estimate the cost and pricing.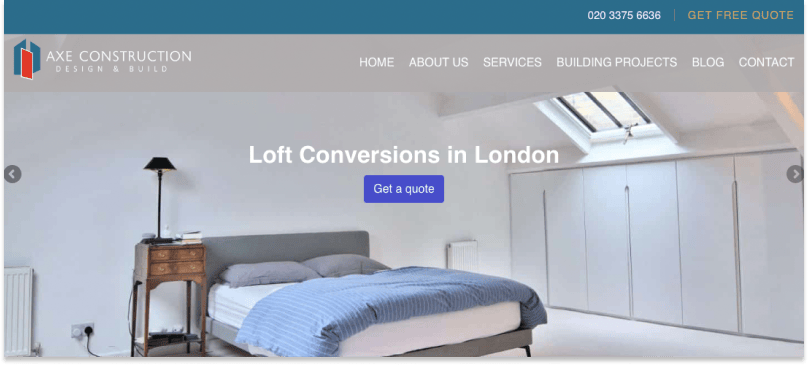 Axe Construction is a London-based building company providing services such as home renovations, kitchen extensions, and basement conversions.
They've renovated several lofts across London, including Bromley, Kensington, Notting Hill, South East London, and more.
Customers can write in to get a free quote or call via the land line.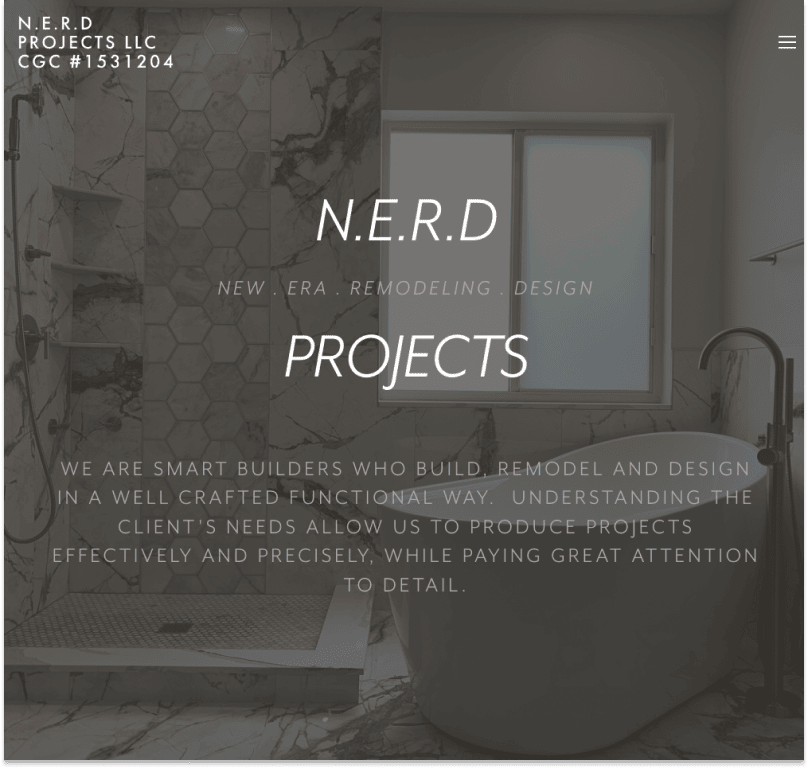 New Era Remodeling Design (N.E.R.D) is a Certified General Contractor based out in Florida.
They primarily do kitchen and bathroom remodeling projects and have a bunch of written testimonials from their clients.
One, in particular, was Dr. Yvonne who wanted to release home after retiring from teaching. It was a down market at the time, but the team from New Era Remodeling Design did such a good job with the remodeling that she managed to pay off the mortgage with left over to help her relocate!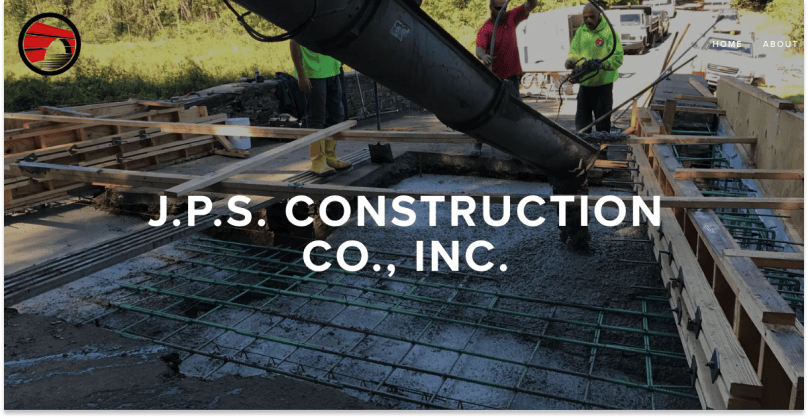 JPS Construction was founded by Joseph Scilova in the 1990s and remains a family-owned business to this day.  
They specialize in concrete repair work, masonry restoration, and structural rehab for bridge rehabilitation & maintenance projects.
Even though they have a small team (five including Joseph himself), they strive to emphasize quality, value, and safety in every contract they take on.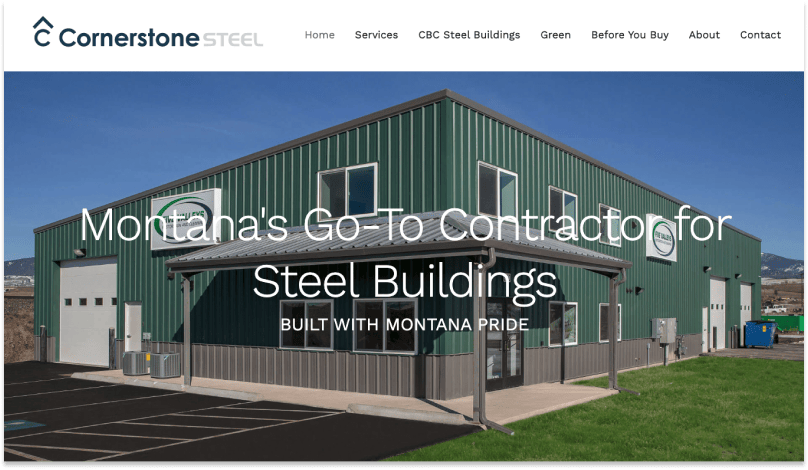 Cornerstone Steel is a Steel building contractor based in Montana. They offer a broad range of services, including:
Site selection and feasibility study  
Design, engineering, and permitting
Construction and Management,
Move in and maintenance
The whole stack.
One of their competitive advantages is partnering with CBC Steel Buildings, one of the largest metal building manufacturers in the US, which allows them to build out complex building projects efficiently, savings cost for their clients.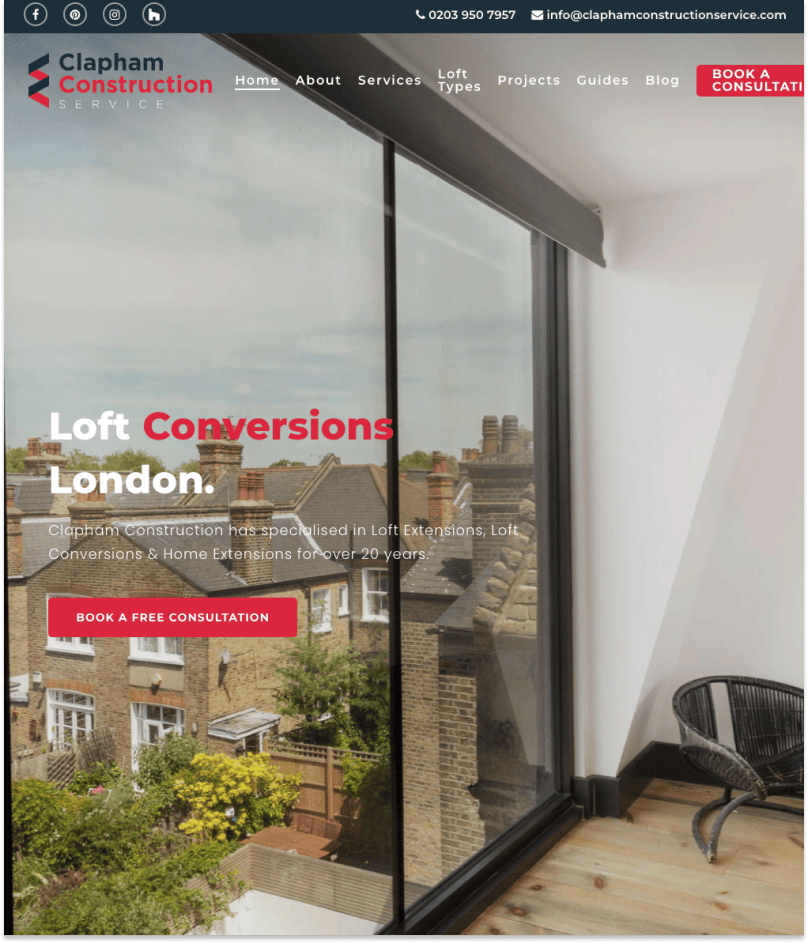 Clapham Construction Service London-based building company specializing in loft conversions and home extensions.
They have over 20 years of experience within the construction and building industry, and they've completed every type of loft conversion imaginable.
From mansard conversions to dormer conversions, every loft conversion has a 10-year warranty as a testament to their quality workmanship.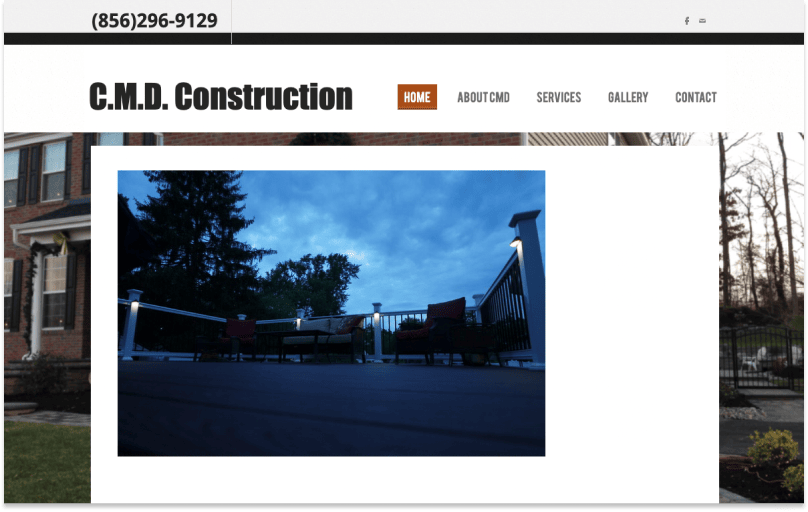 CMD Construction is a full-service contractor based in Barrington, New Jersey. They provide custom renovations for the kitchen, bath, living room, and other areas of the house.
On the site, there's a photo gallery showing their past works and customers who are interested can submit an inquiry via the contact form.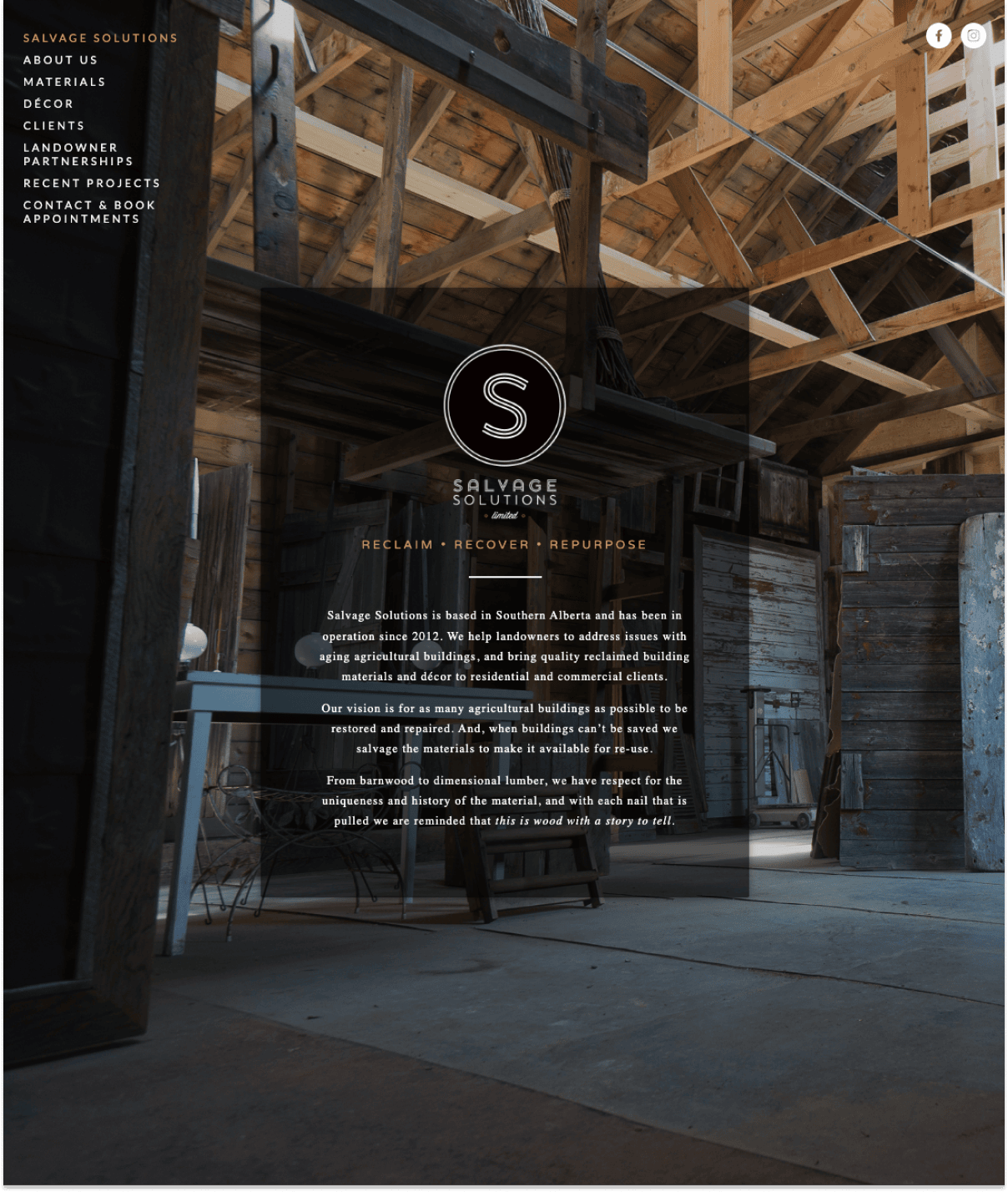 Salvage Solutions is a grazing management company based in Southern Alberta, Canada.
They mainly assist landowners in tackling problems related to aging agricultural structures. They also provide high-quality reclaimed building materials and decorative items to both residential and commercial customers.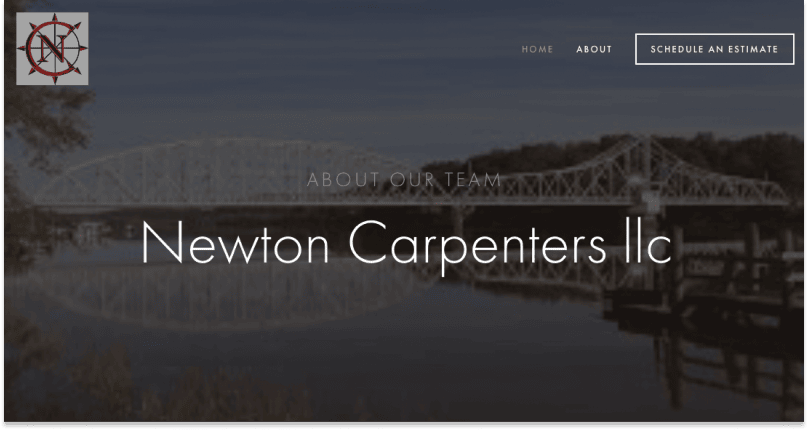 Newton Carpenters is a family owned and operated company founded by Greg Newton, and has been serving homeowners in Connecticut since 2011.
They specialize in antique homes, custom furniture, and finish carpentry,  combining antique and modern design elements to produce custom furniture for their clients'  home remodeling projects.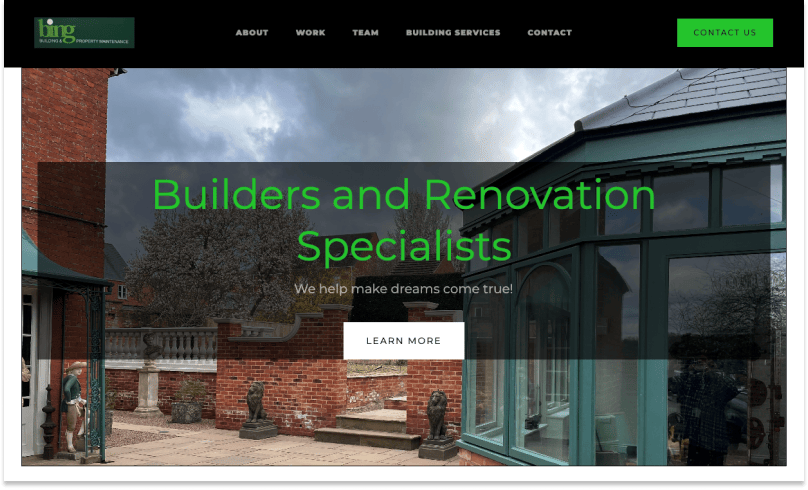 Aaron Bingham started Bing Building after he had worked as a general builder for 18 years. Since then he has built a strong, loyal customer base in the UK.
His company provides a variety of services, including renovation and extension, roofing and guttering, and all general building works.
Customers can receive a free quote when they drop him a message via the site's contact form.
Related articles: