Here are some of the best vacation rental website designs I've seen from around the world.
They are handpicked after scouring over a hundred vacation rental websites on the internet. I hope they will inspire you :)
All of these websites are built using website builders and property management platforms.
If you need more detail, check the review I wrote on the website builders property managers use for their vacation rentals.
Enjoy!

Chalet Hygge's website is clean, contemporary, and elegant, fitting for its scandinavia themed chalet in Quebec.
Each listing follows a logical layout that's easy to scan. Guests can easily find all the information within the page itself, without having to click too much around.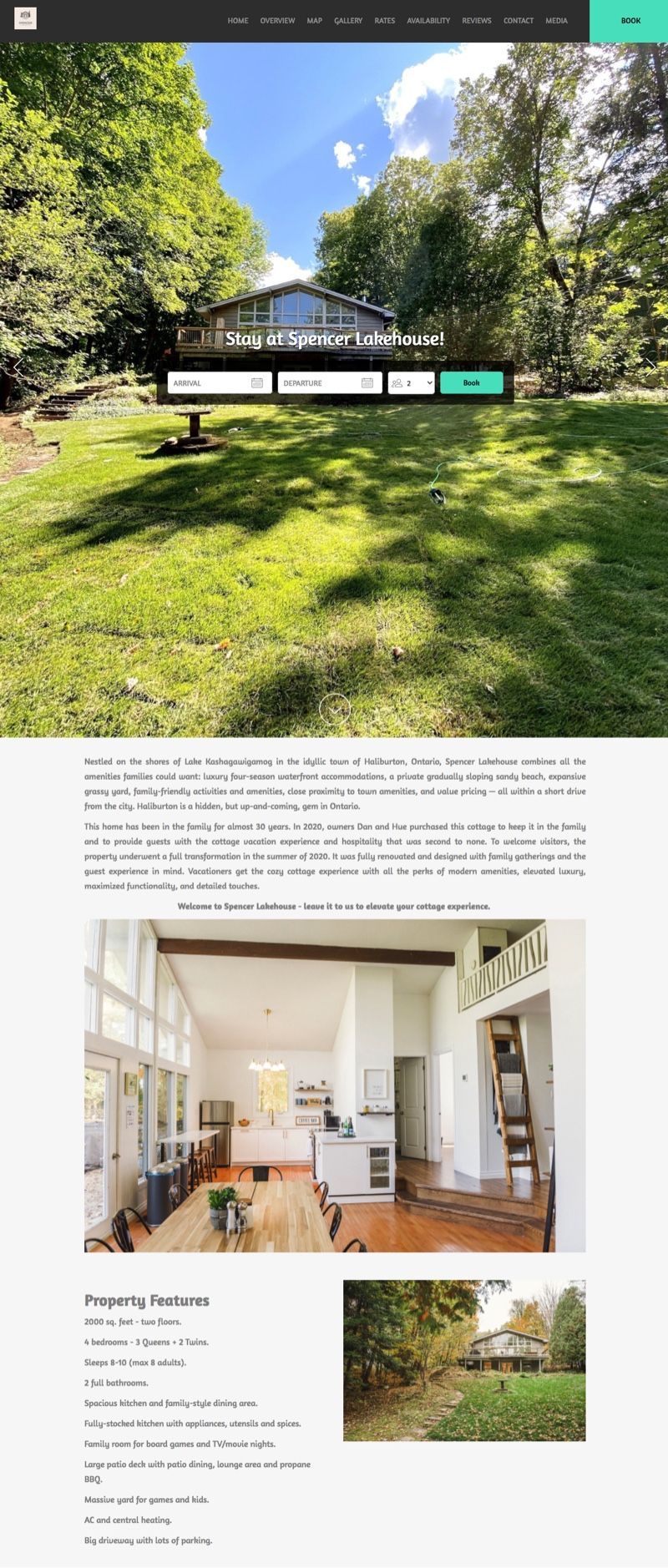 Nestled on the shores of Lake Kashagawigamog in the idyllic town of Haliburton, Ontario, Spencer Lakehouse is a one of a kind family retreat destination.
The website features a ton of photographs (rightly so) of their cottage and the surrounding nature.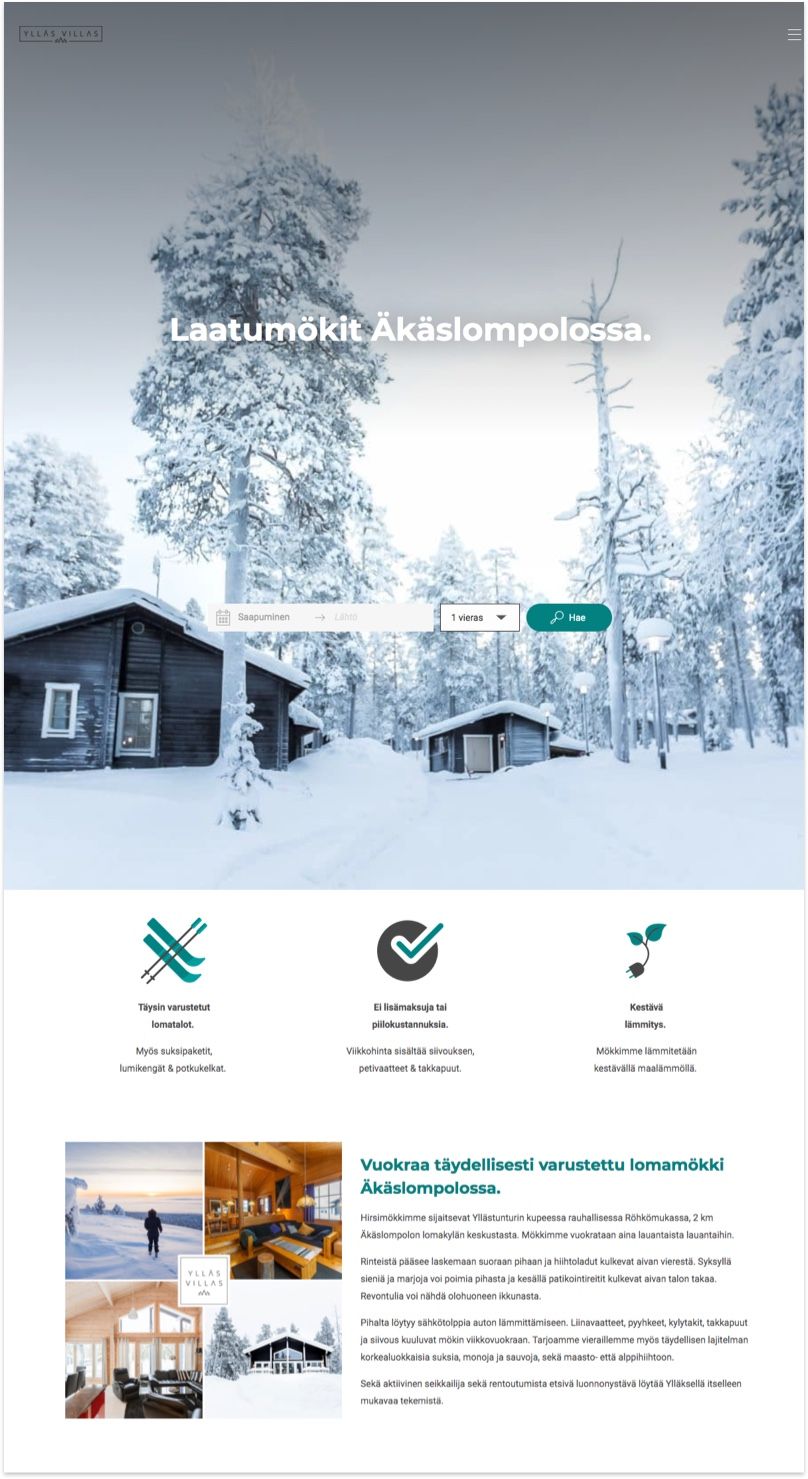 Yllas villas is a vacation rental booking site for gorgeous villas in Äkäslompolossa, a tranquil lake village in Finland.
The website looks astoundingly similar to Airbnb. Obiously, you won't find any many features, but it's pretty close.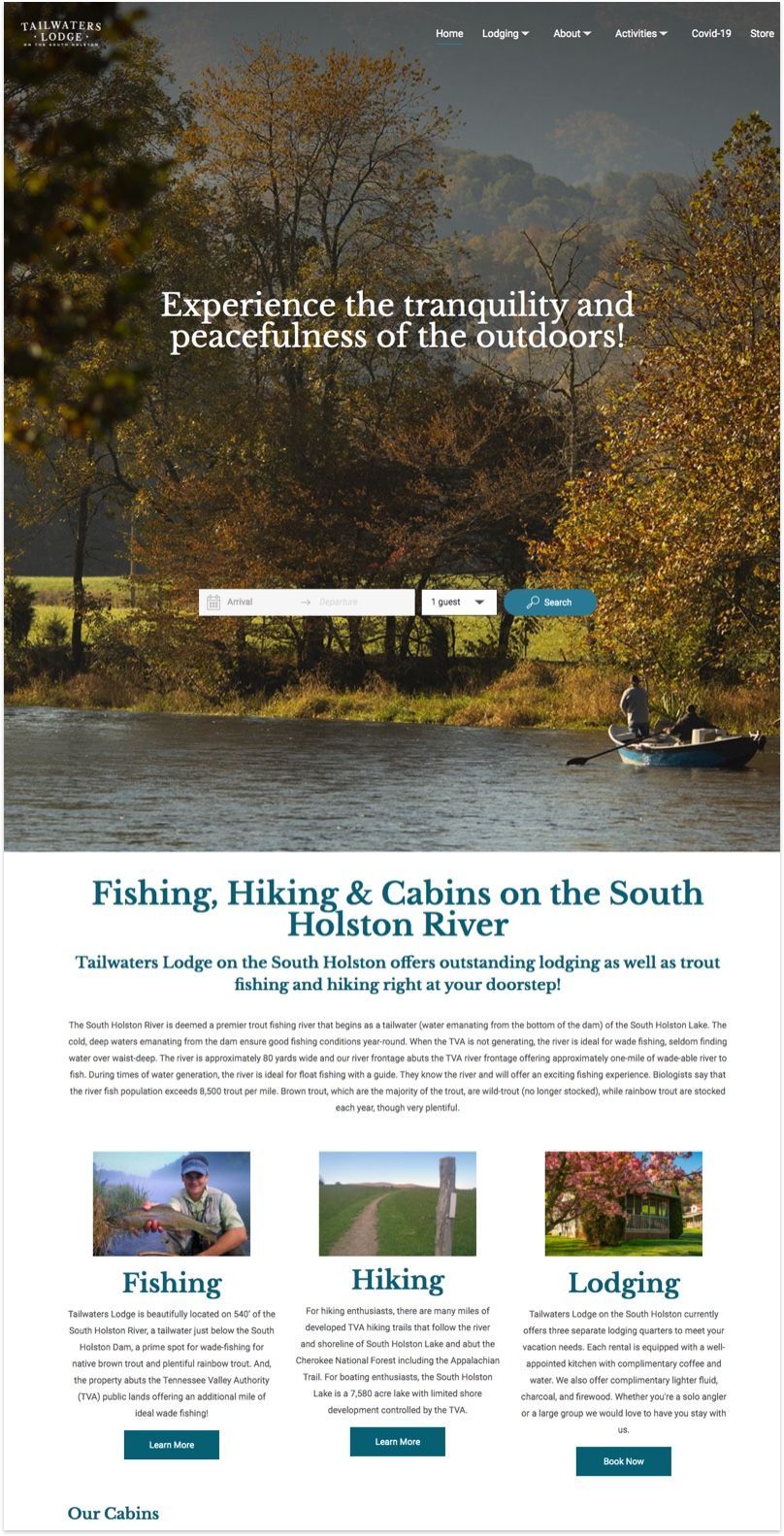 Tailwaters Lodge by the side of South Holston lake in Tennessee offers outstanding lodging as well as trout fishing and hiking right at your doorstep.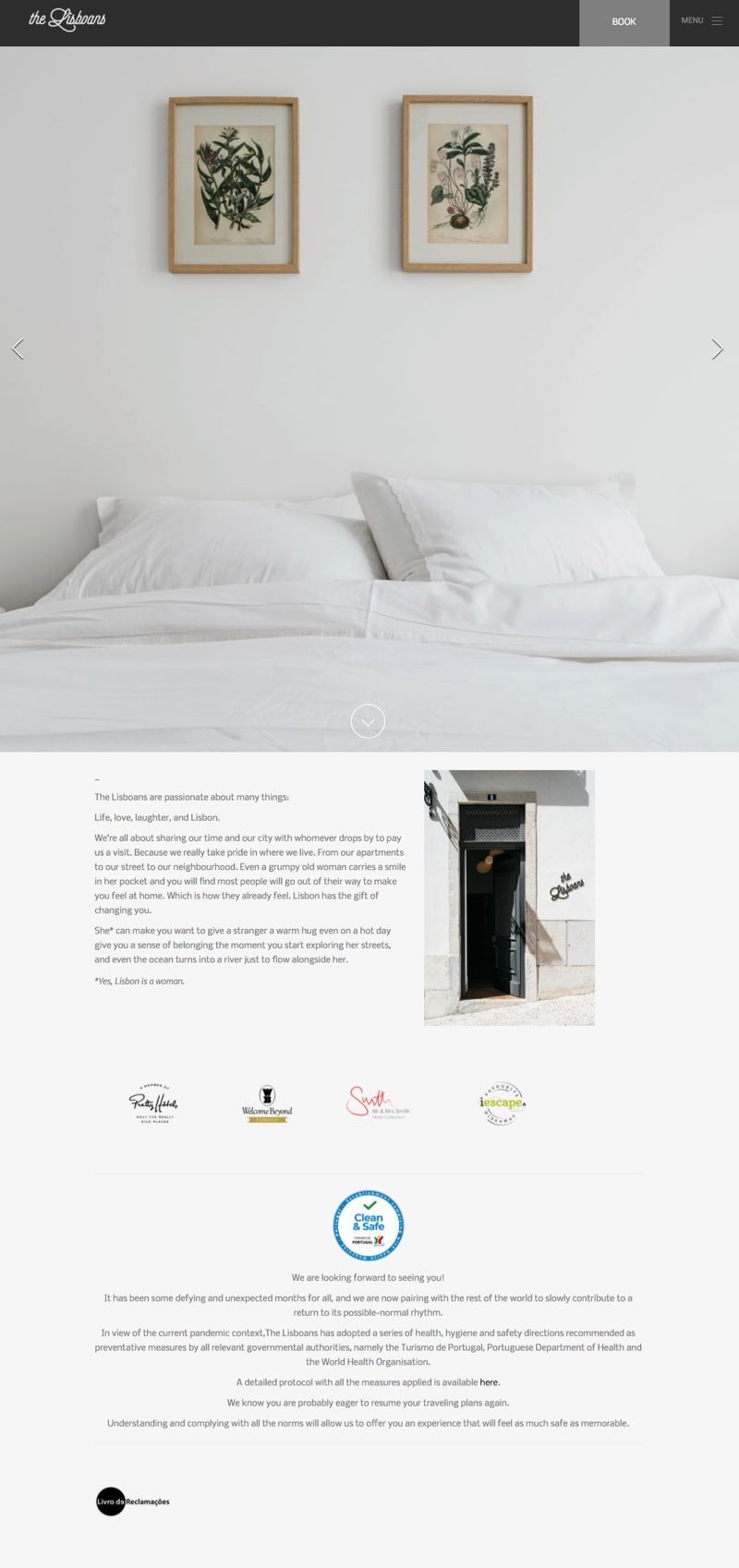 This boutique serviced apartment used to be a factory of canned and preserved goods in right in Lisbon's historic city centre.
But In 2016, the building was completely refurbished, with the façade keeping its original architectural simplicity, and it is now housing 15 boutique serviced apartments, also known as The Lisboans.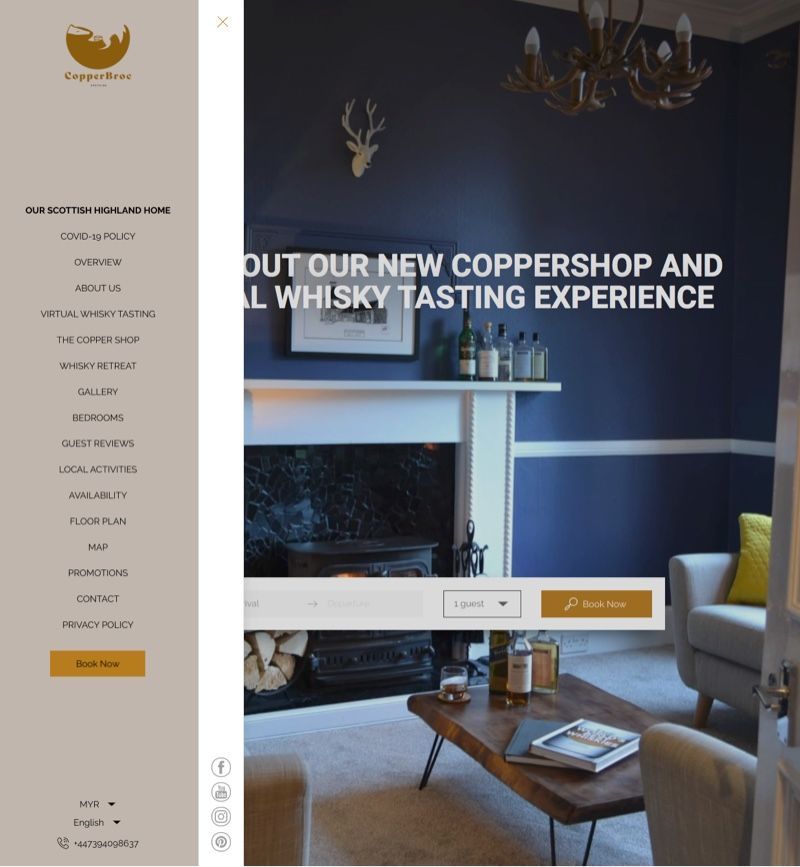 CopperBroc is a newly renovated house situated in some of Scotland's most stunning countryside with incredible walking trails.
The website is well organized, and I like how they highlight unique experiences such as whisky retreat and virtual whisky tasting with a personal touch.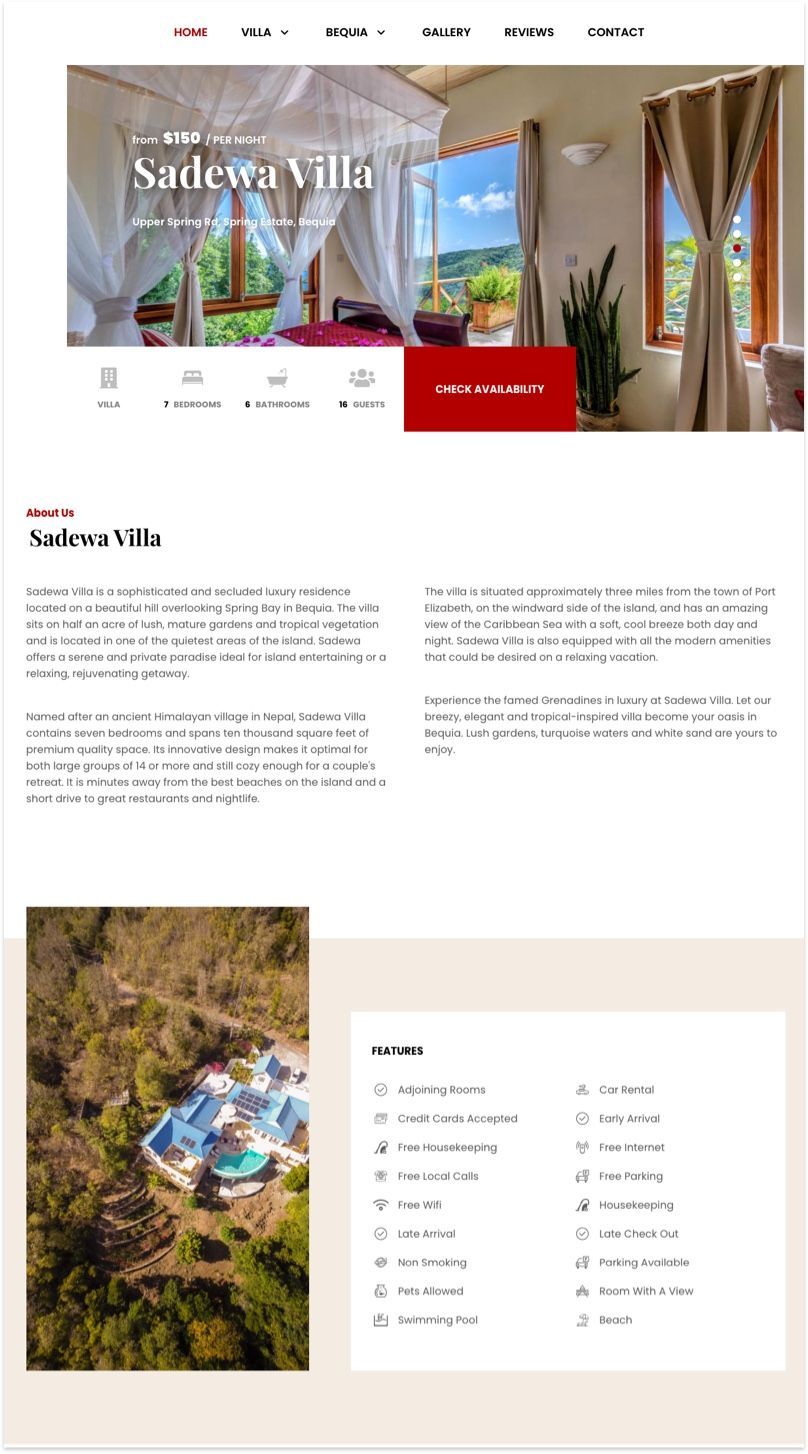 Sadewa Villa is a sophisticated and secluded luxury residence located on a beautiful hill overlooking Spring Bay in Bequia.
Clean, elegant design. A great example of what you want a vacation rental website to be.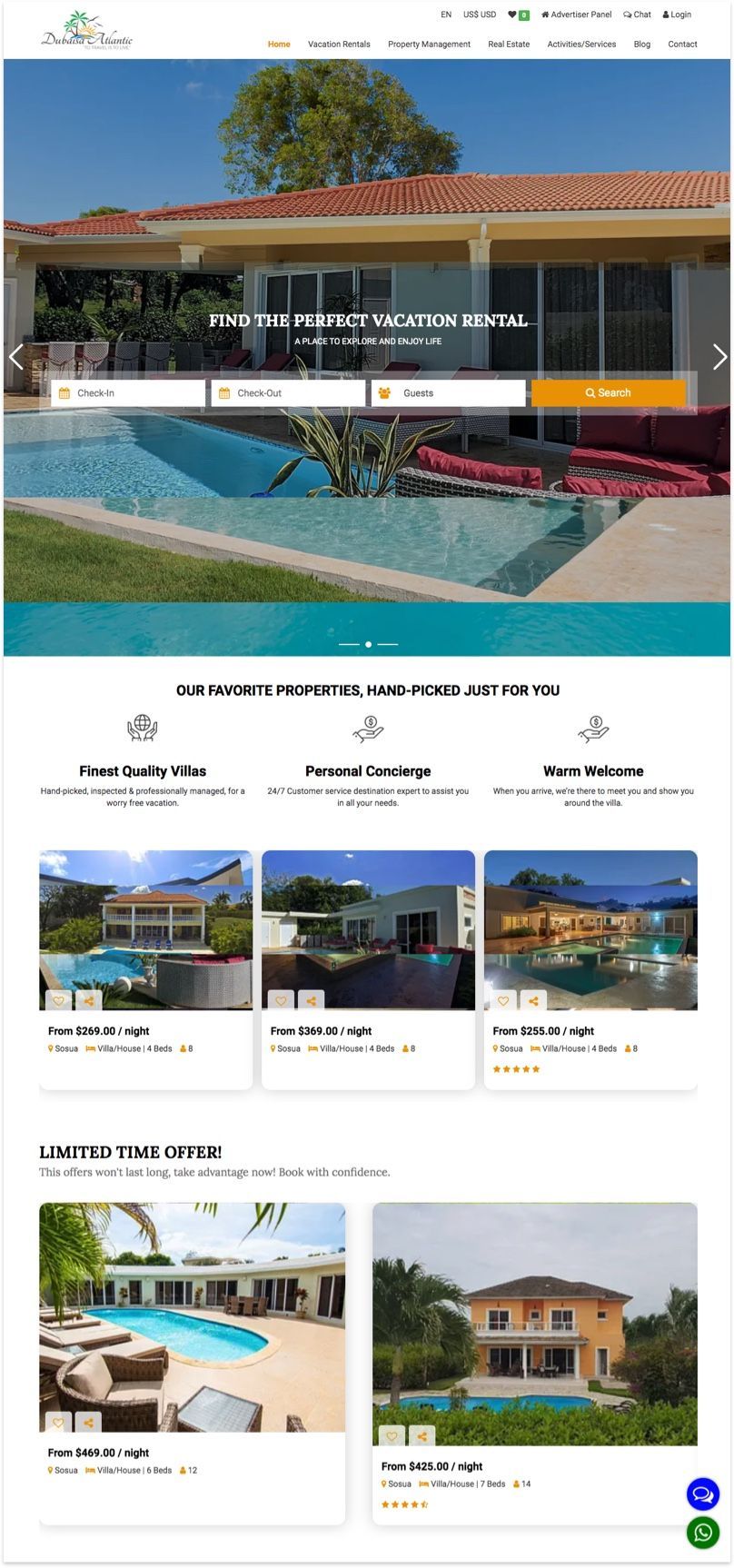 Dubaisa Atlantic offers a huge range of beach, ocean and garden front villas as well as private properties for guests to have an excellent vacation.
The website aesthetic is simple yet functional. Also offers dedicated property management services for their clients.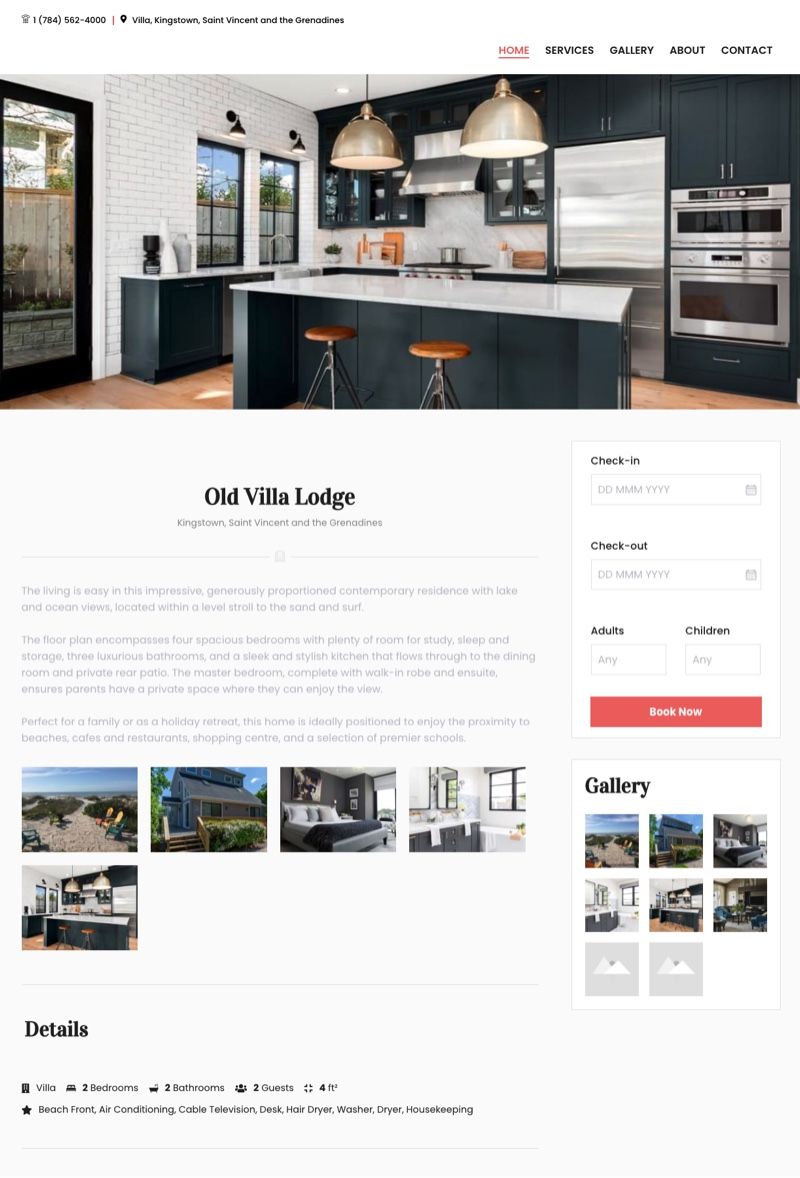 Old villa lodge Perfect for a family or as a holiday retreat, this home is ideally positioned to enjoy the proximity to beaches, cafes and restaurants in Kingstown.
This Webready template also follows Airbnb aesthetics which features interior design photography heavily.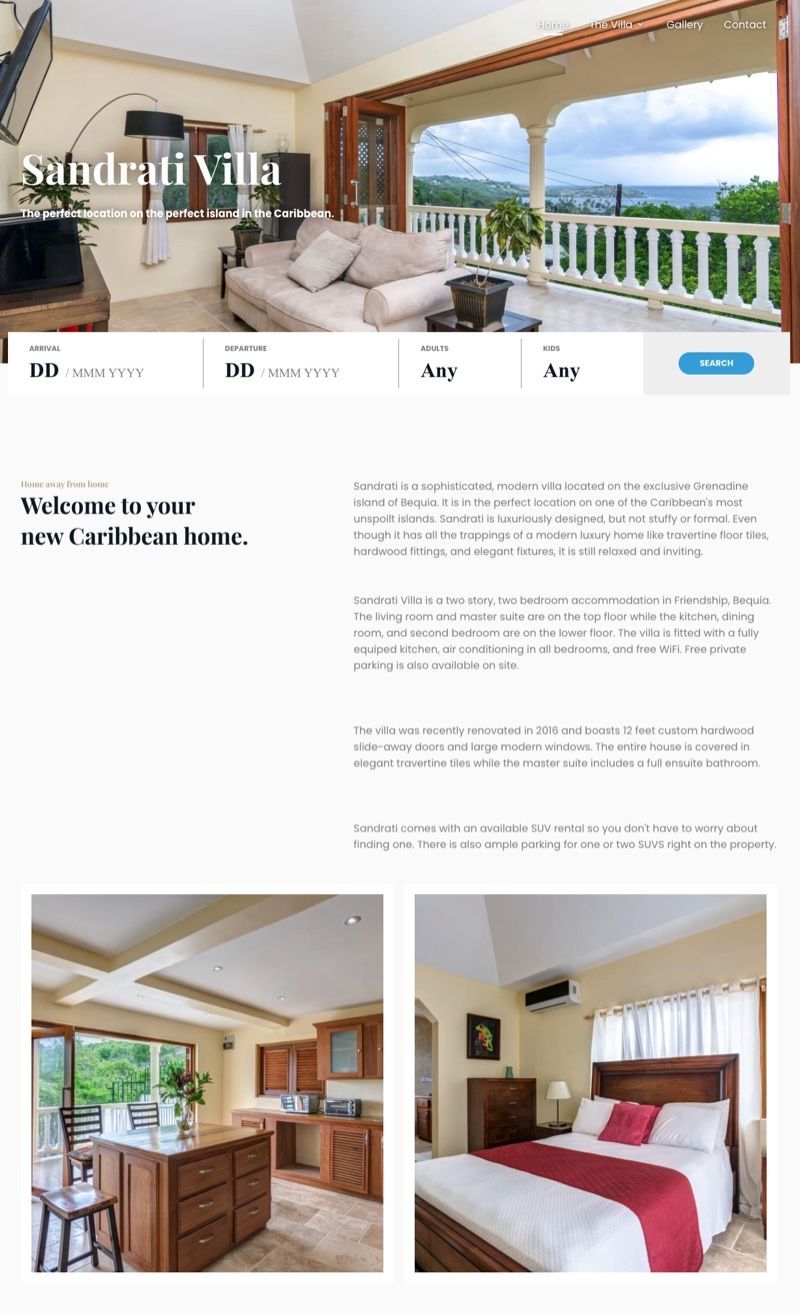 Sandrati is a sophisticated, modern villa located on the exclusive Grenadine island of Bequia.
This template is very tasteful. Clean layout with lots of white space to feature property interior design photos.

Donnini Apartments provide unforgettable, luxury short stays with spacious, modern apartments and villas in the UK.
The website took on a premium and sophistication design throughout. The same impression they definitely want to make for the guest.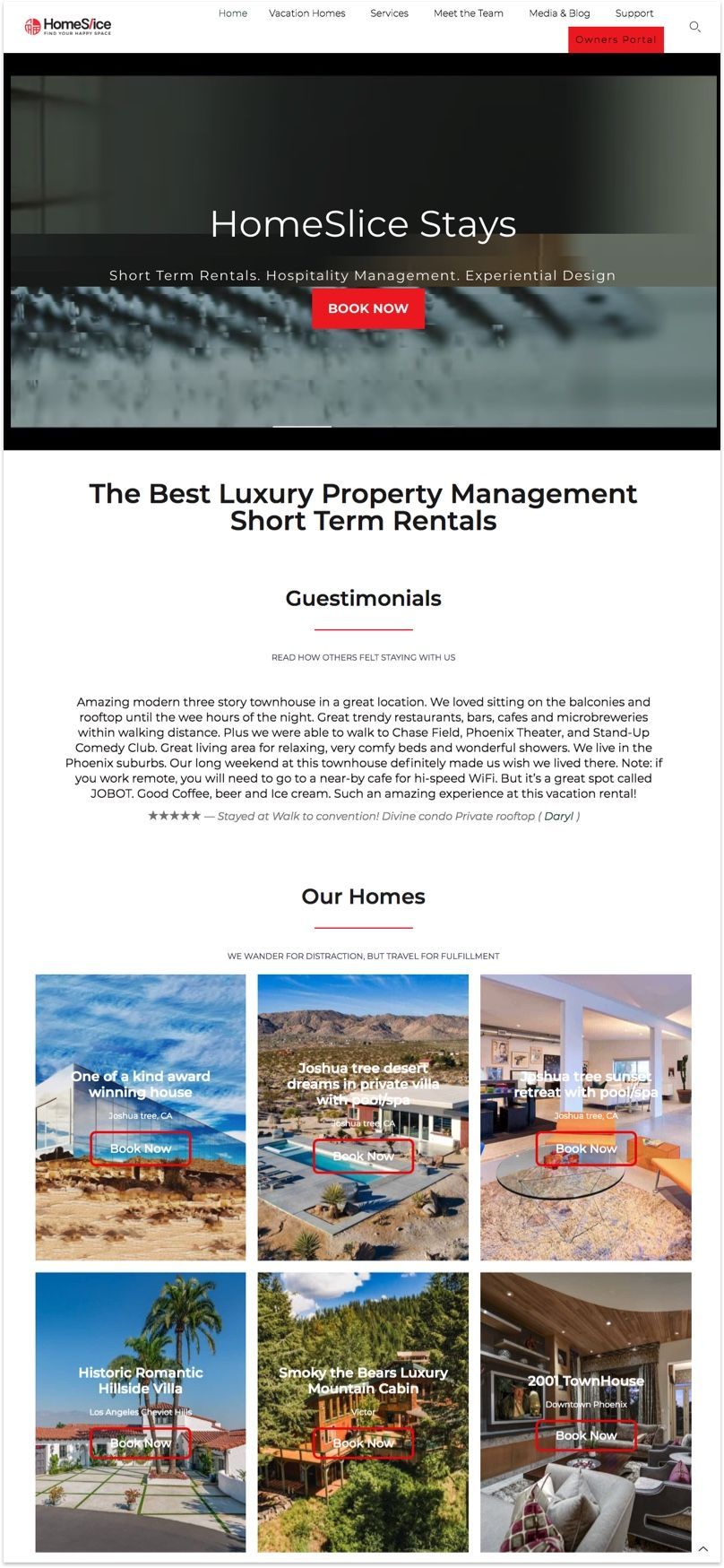 HomeSlice has 3 motto: Exceptional care, service and cleaning standard for their vacation homes.
The website, while unassuming, has a pretty interesting way to feature guest testimonials on the home page.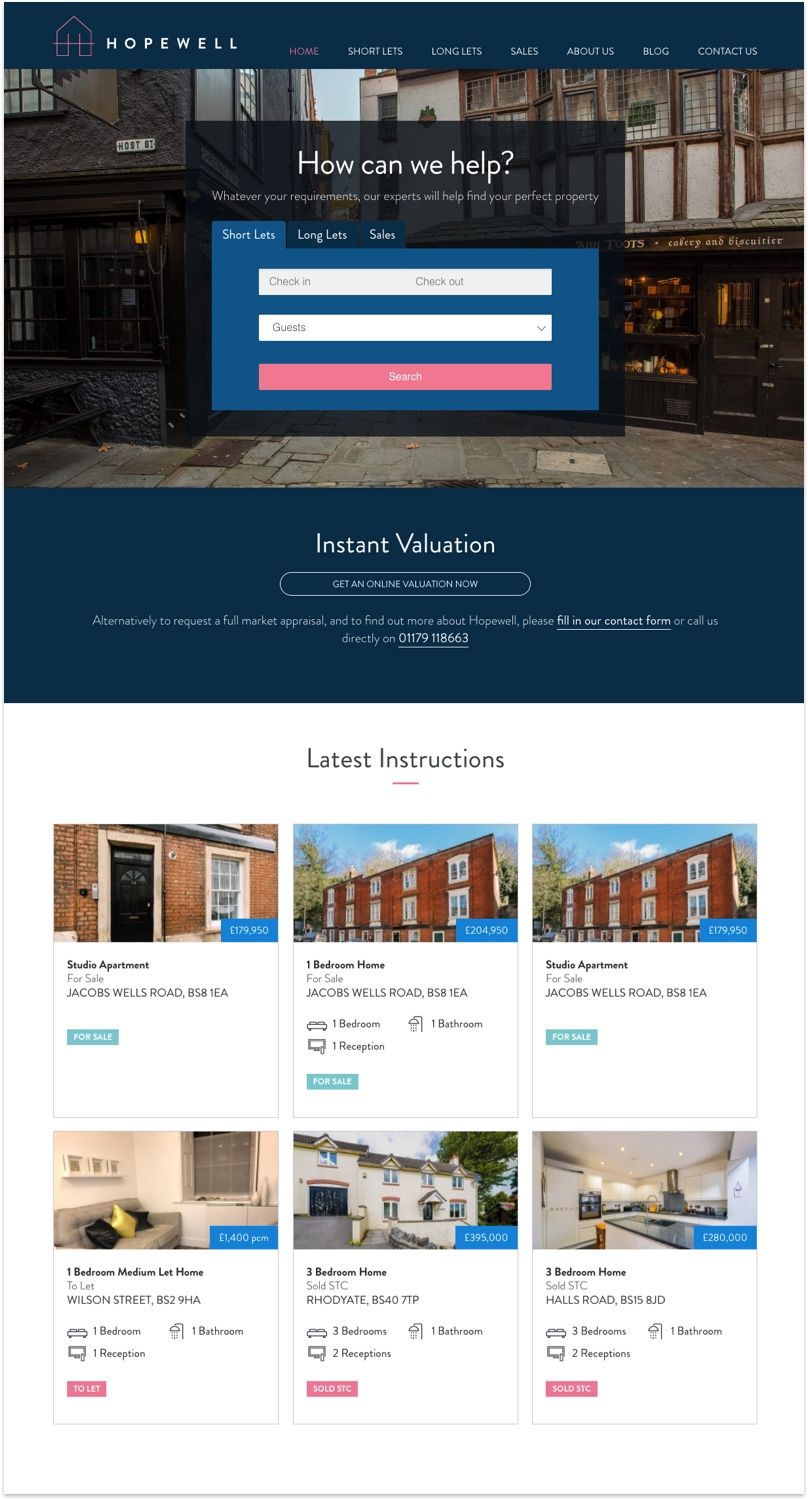 Hopewell is a sales and lettings agency bringing together the very best in short, medium, long term lets and home sale in Bristol.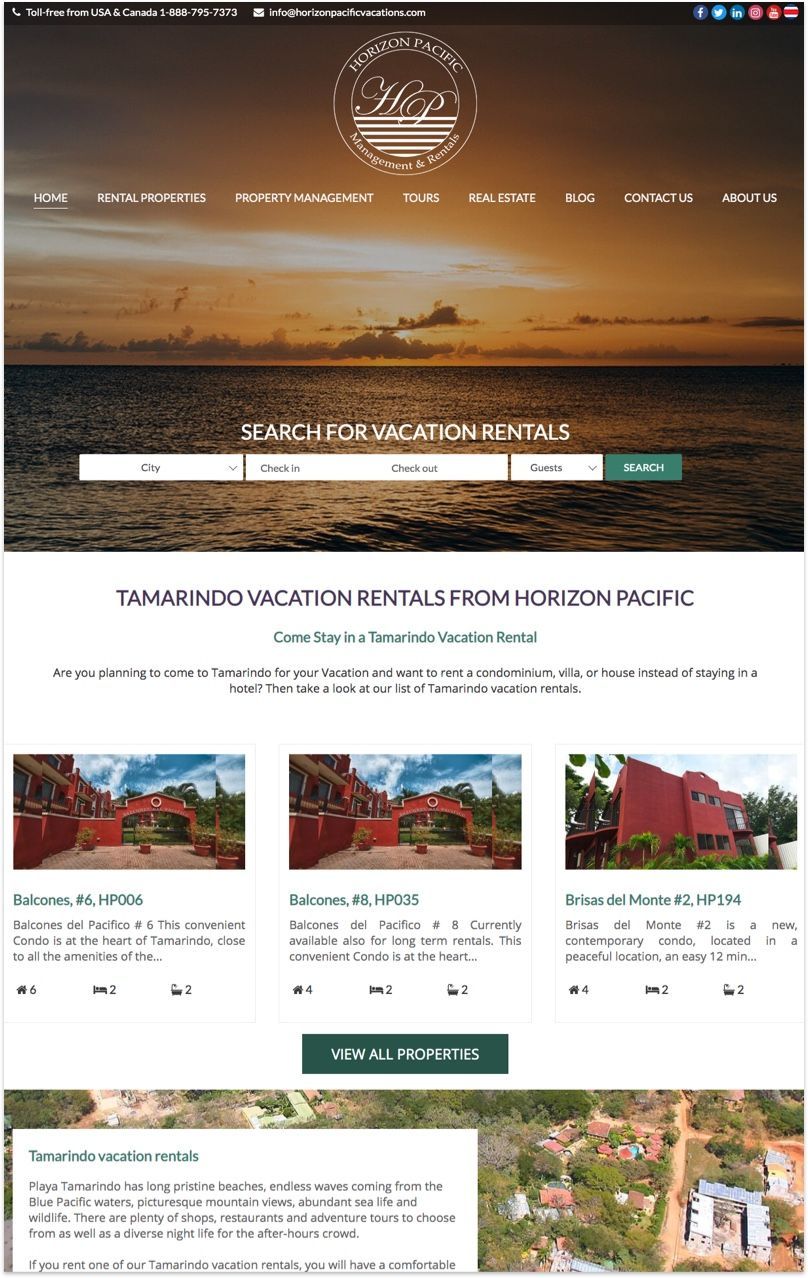 Tamarindo vacation rentals sits on a long pristine beaches, with endless waves coming from the Blue Pacific waters, and picturesque mountain views as backdrop.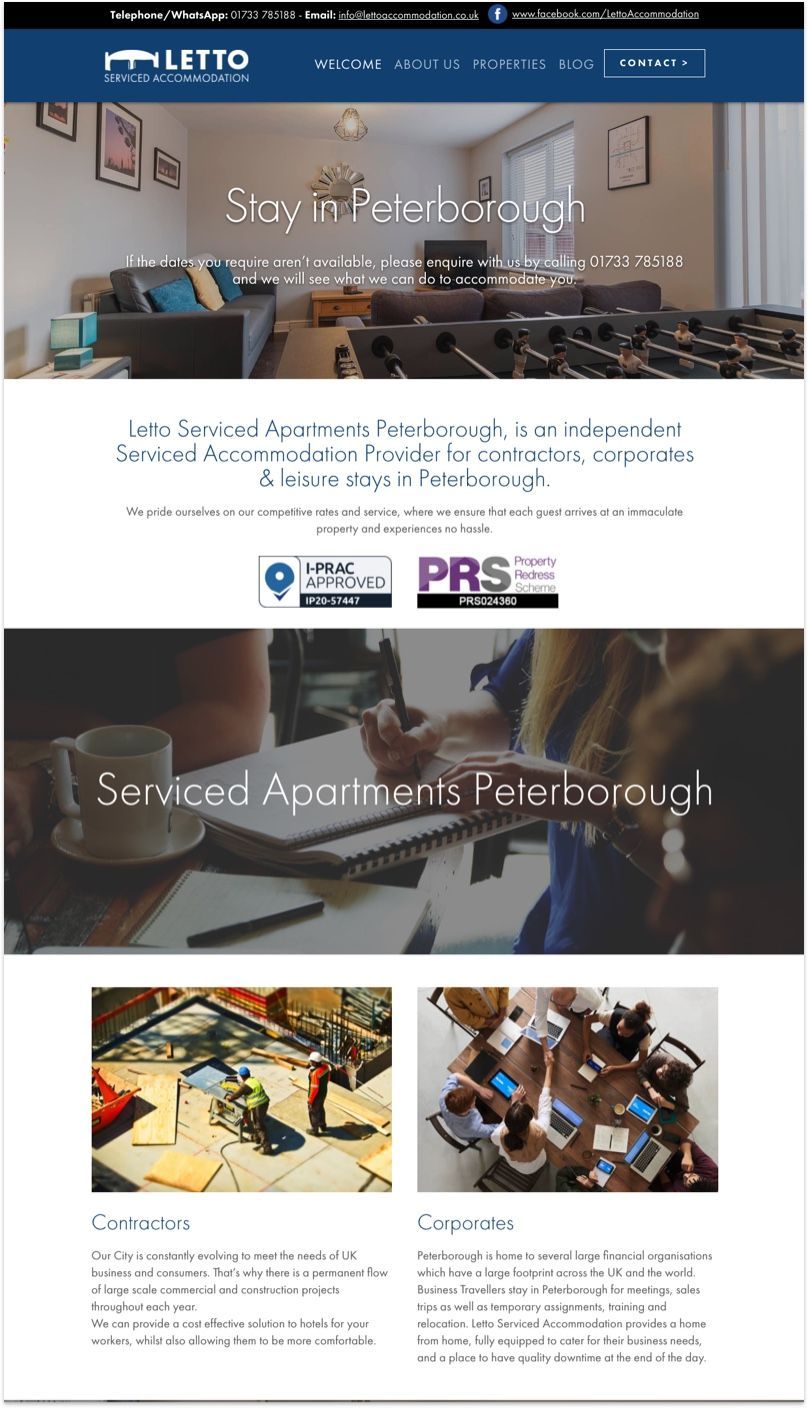 Letto is an independent Serviced Accommodation Provider that provide competitive rate and serve leisure stays in Peterborough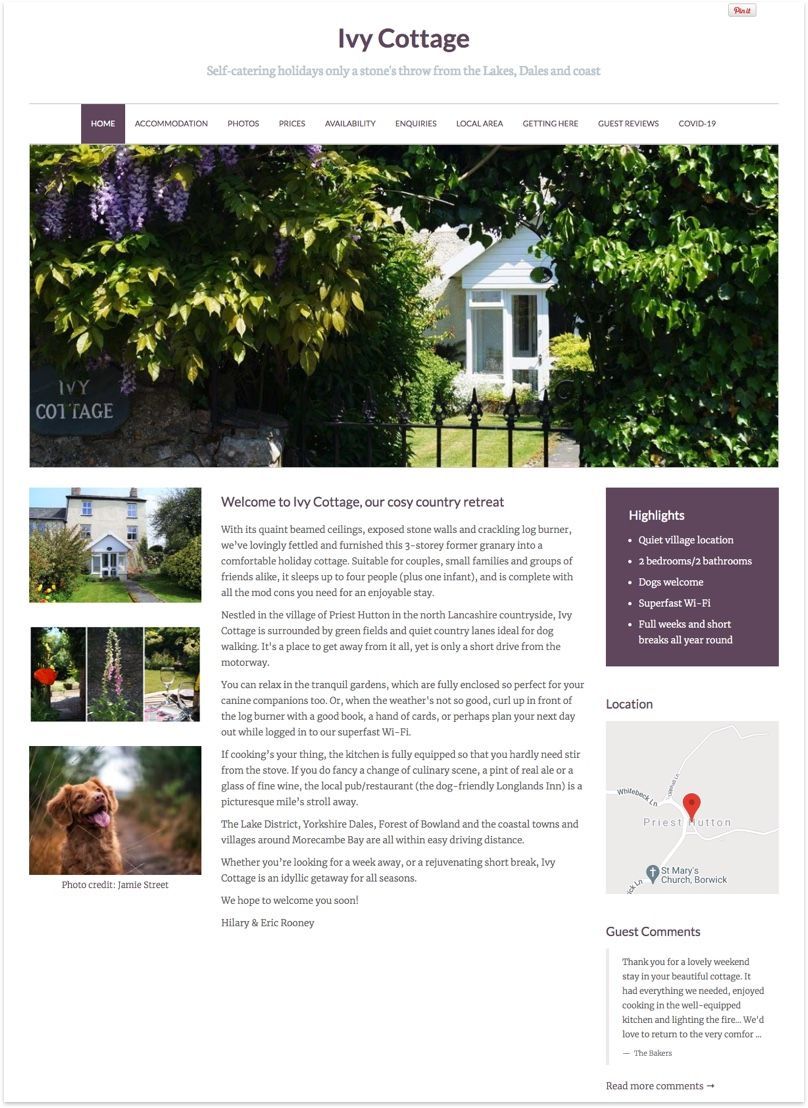 Ivy Cottage is a cosy country retreat nestled in the village of Priest Hutton in the north Lancashire countryside. Ivy Cottage is surrounded by green fields and quiet country lanes ideal for dog walking.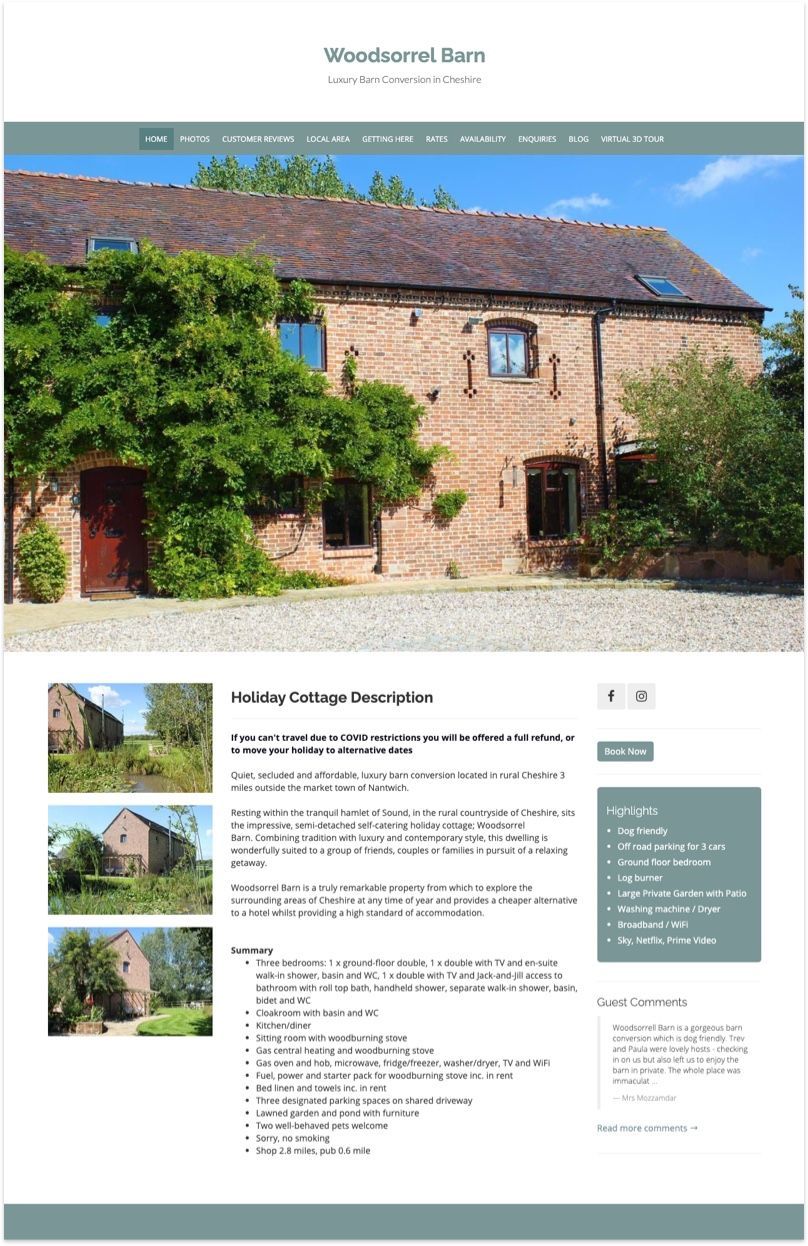 Woodsorrel Barn rest within the tranquil hamlet of Sound, in the rural countryside of Cheshire. It's impressive, semi-detached self-catering holiday cottage for those in pursuit of a relaxing getaway.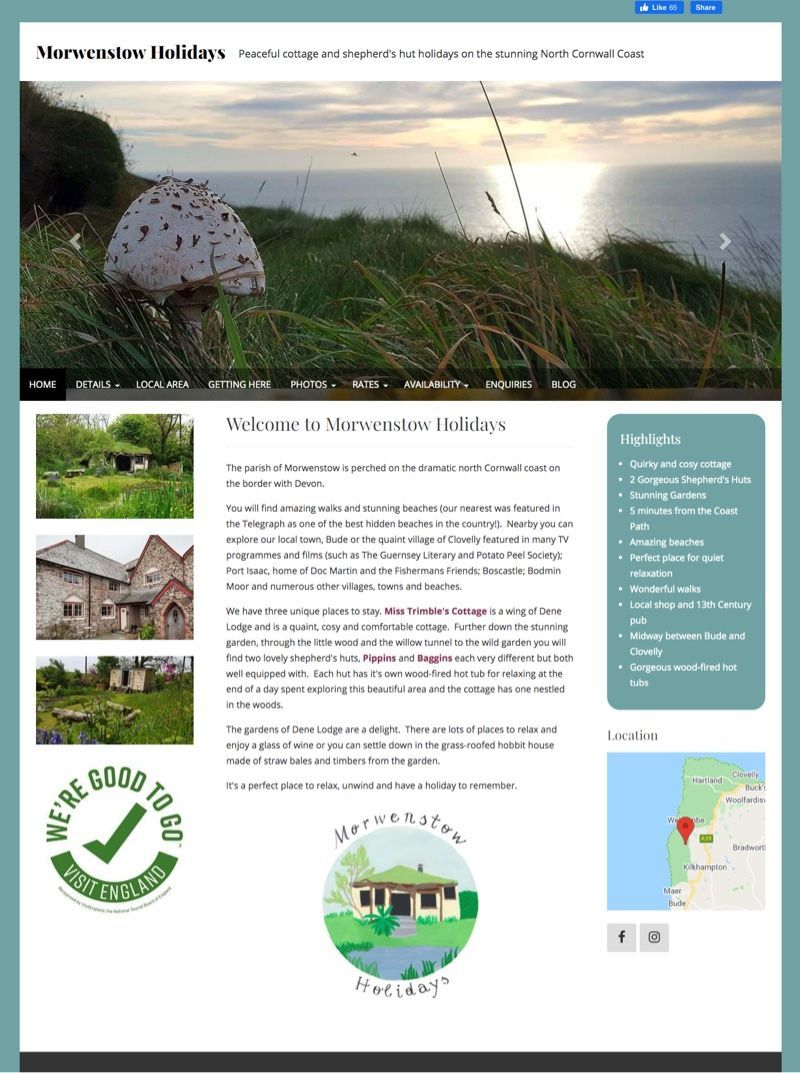 Morwenstow Holidays is a peaceful cottage and offers shepherd's hut holidays on the stunning North Cornwall Coast, UK.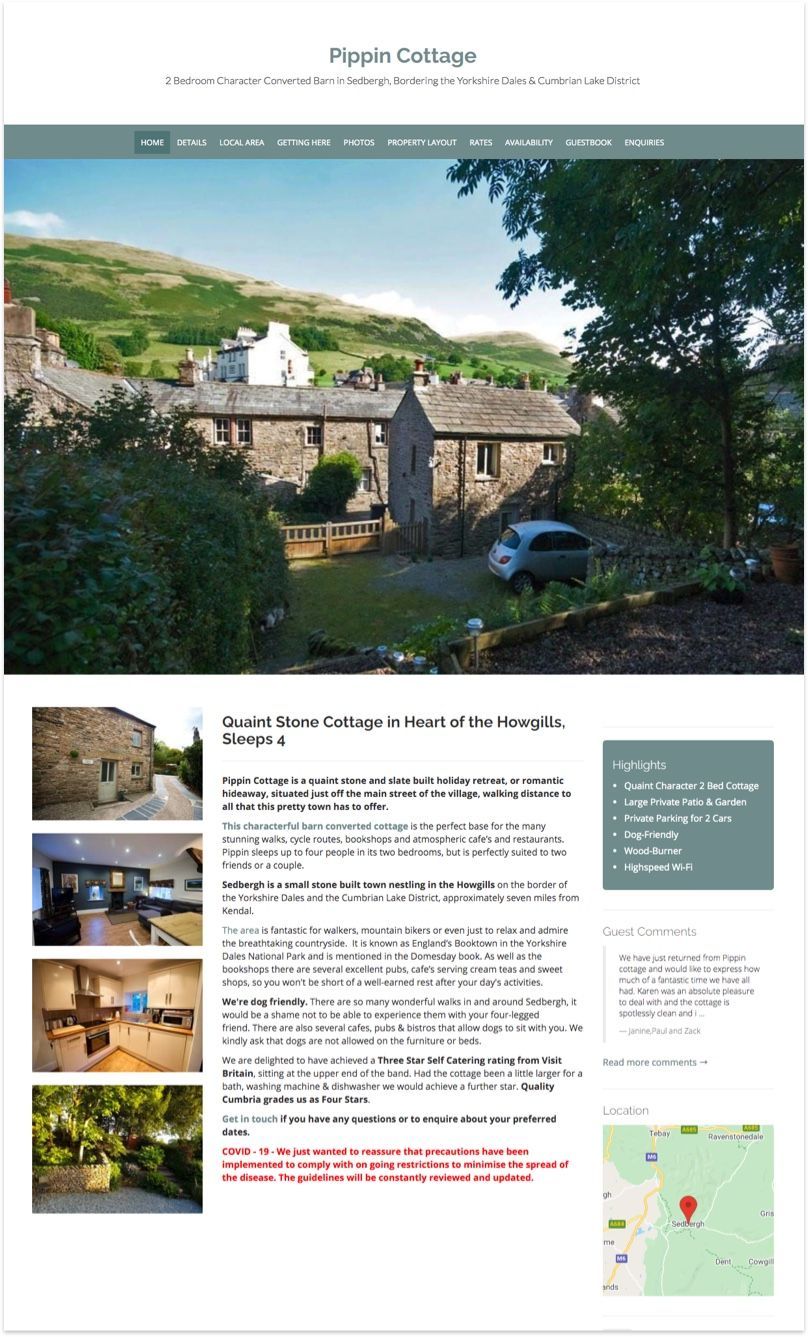 Pippin Cottage is a quaint stone and slate built holiday retreat, or romantic hideaway, situated just off the main street of Sedbergh, England.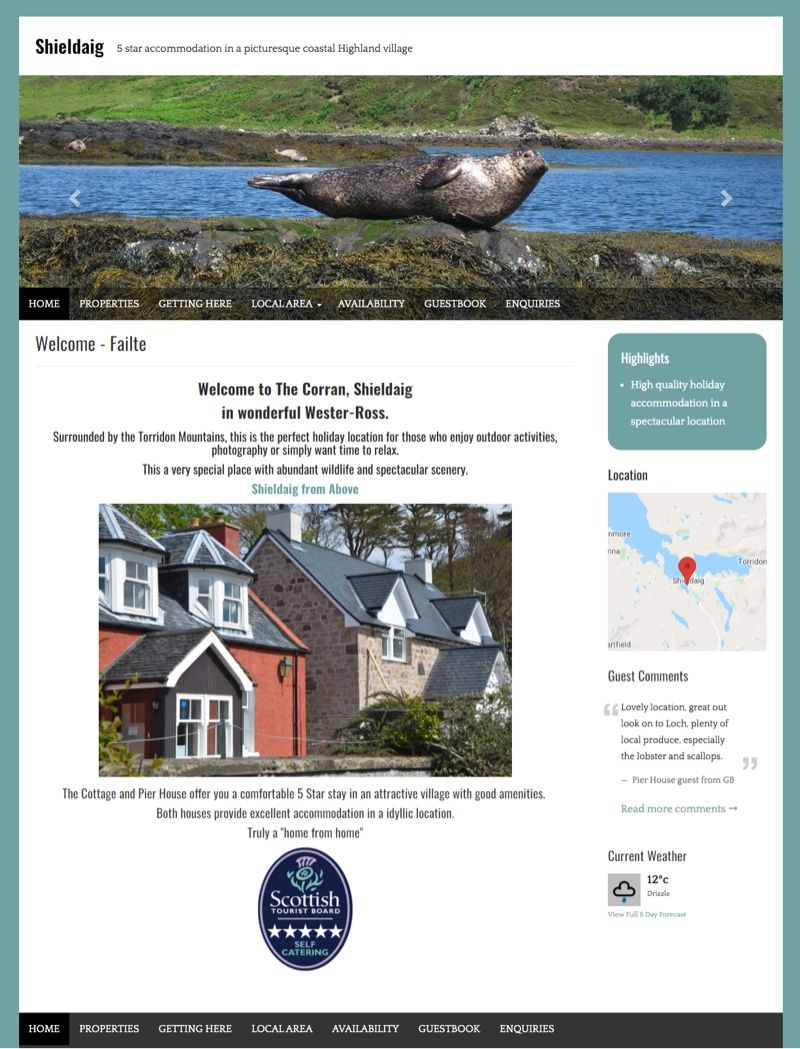 Shield is surrounded by the Torridon Mountains. It is the perfect holiday location for those who enjoy outdoor activities, photography or simply want time to relax.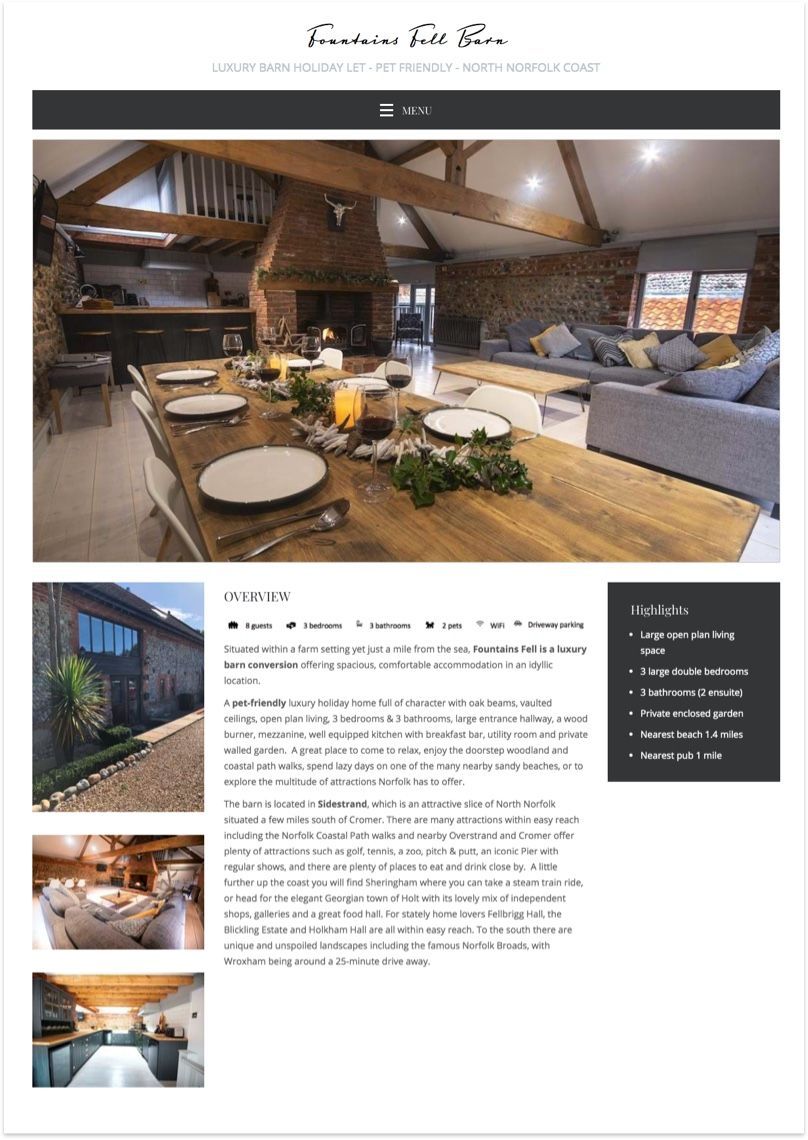 Situated within a farm setting yet just a mile from the sea, Fountains Fell is a luxury barn conversion offering spacious, comfortable accommodation in Sidestrand, England.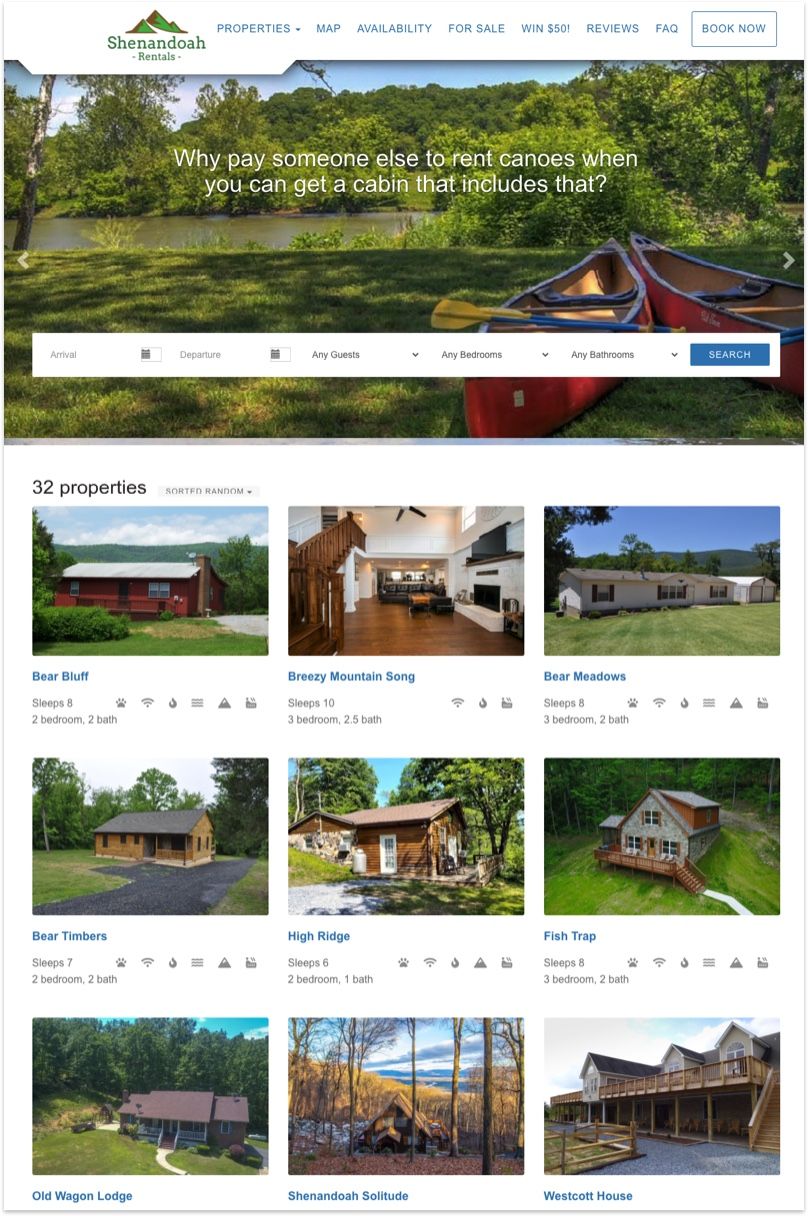 Shenandoah offers comfortable waterfront cabins and cottages in the Shenandoah Valley, Virginia. The website is well organized with plenty of high-res phographs to showcase properties in the area.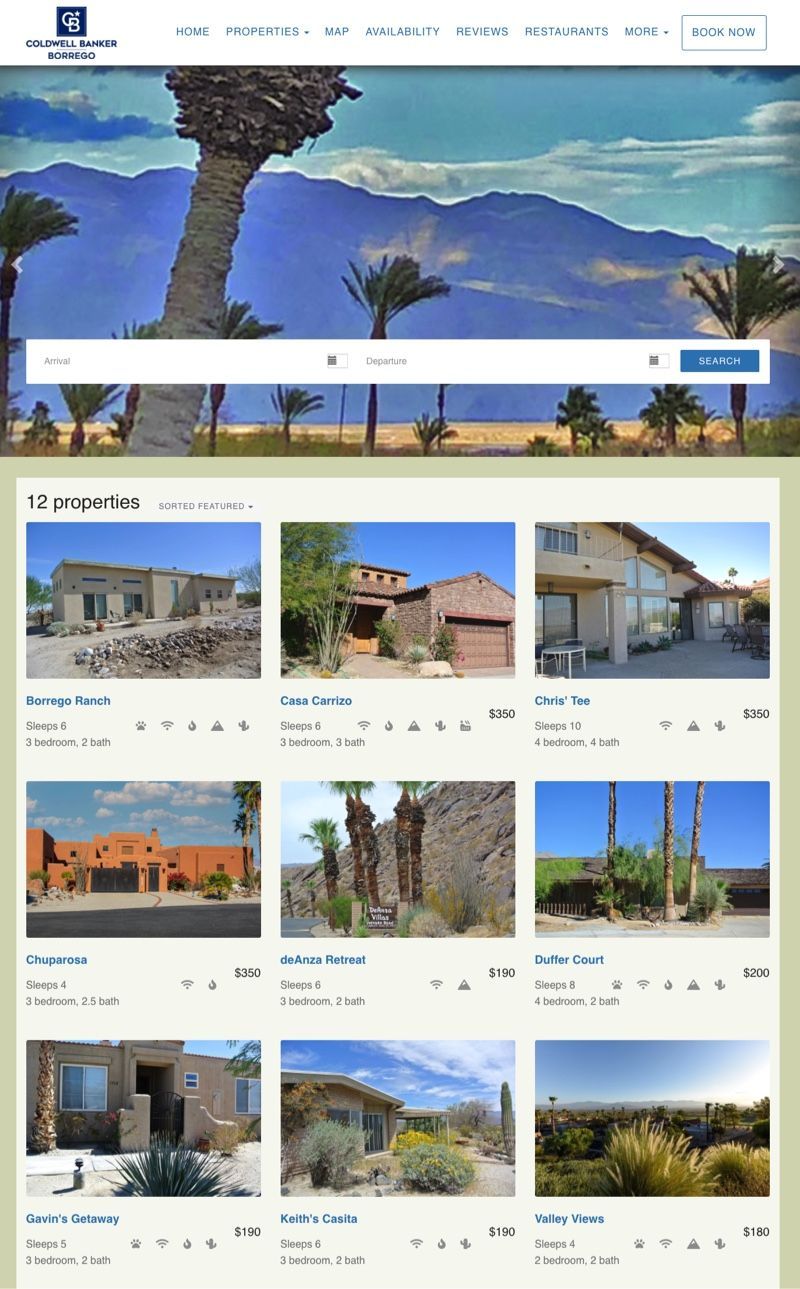 Coldwell Banker Borrego is a property management website is designed with a practical layout. All properties are laid out on a single for easy navigation.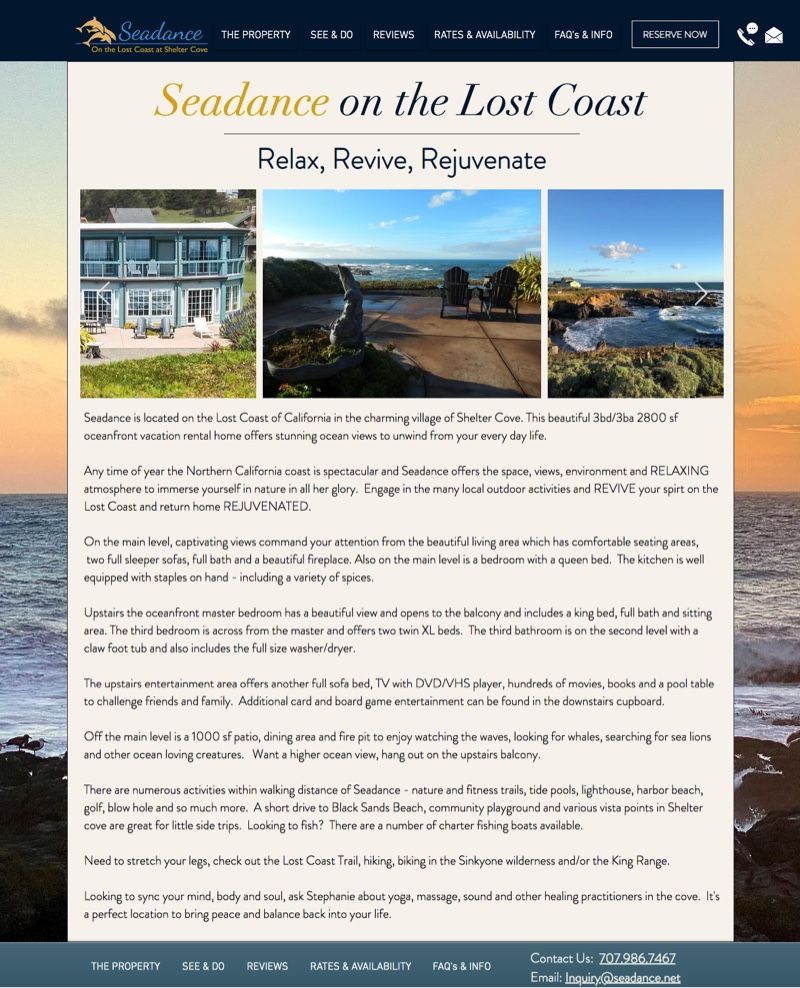 Made with MyVR
Seadance is located on the Lost Coast of California in the charming village of Shelter Cove. This beautiful oceanfront vacation rental home offers stunning ocean views to unwind from your every day life.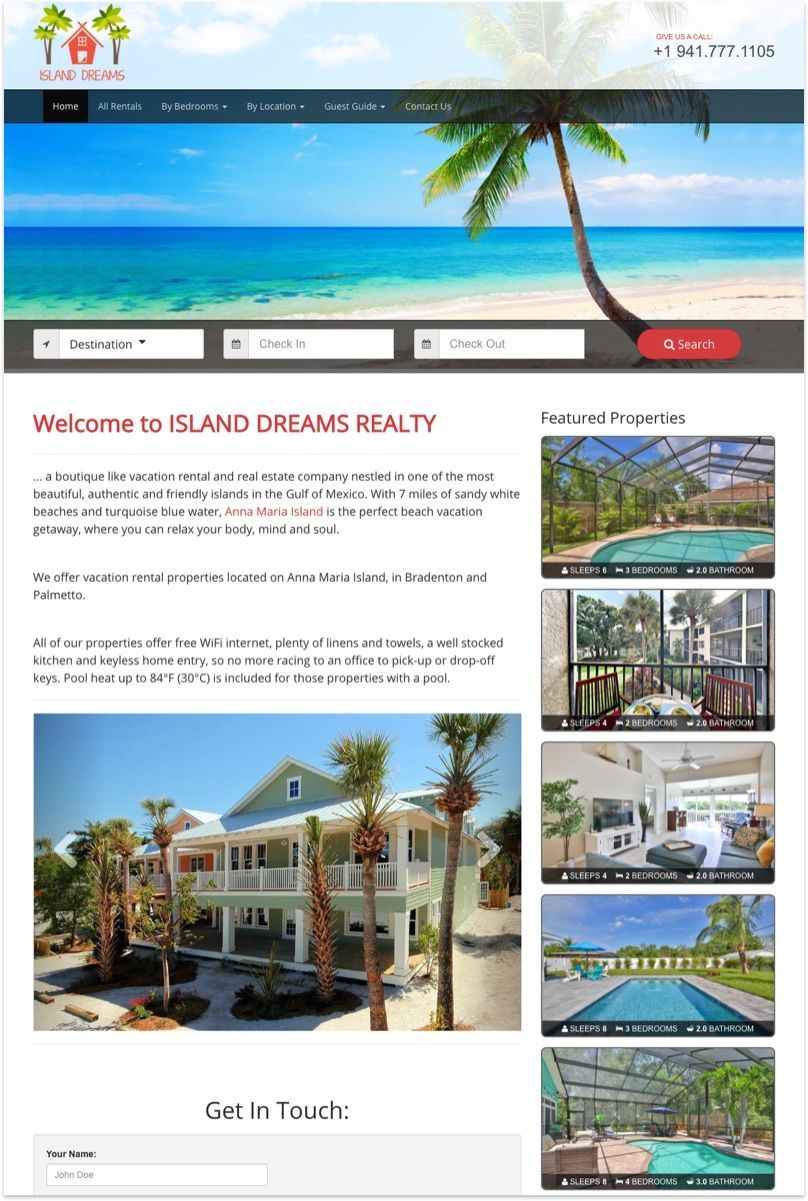 Made with MyVR
Island Dreams is a boutique vacation rental and real estate company nestled in one of the most beautiful, authentic and friendly islands in the Gulf of Mexico. The website gives off a summer beach vibe that captivates!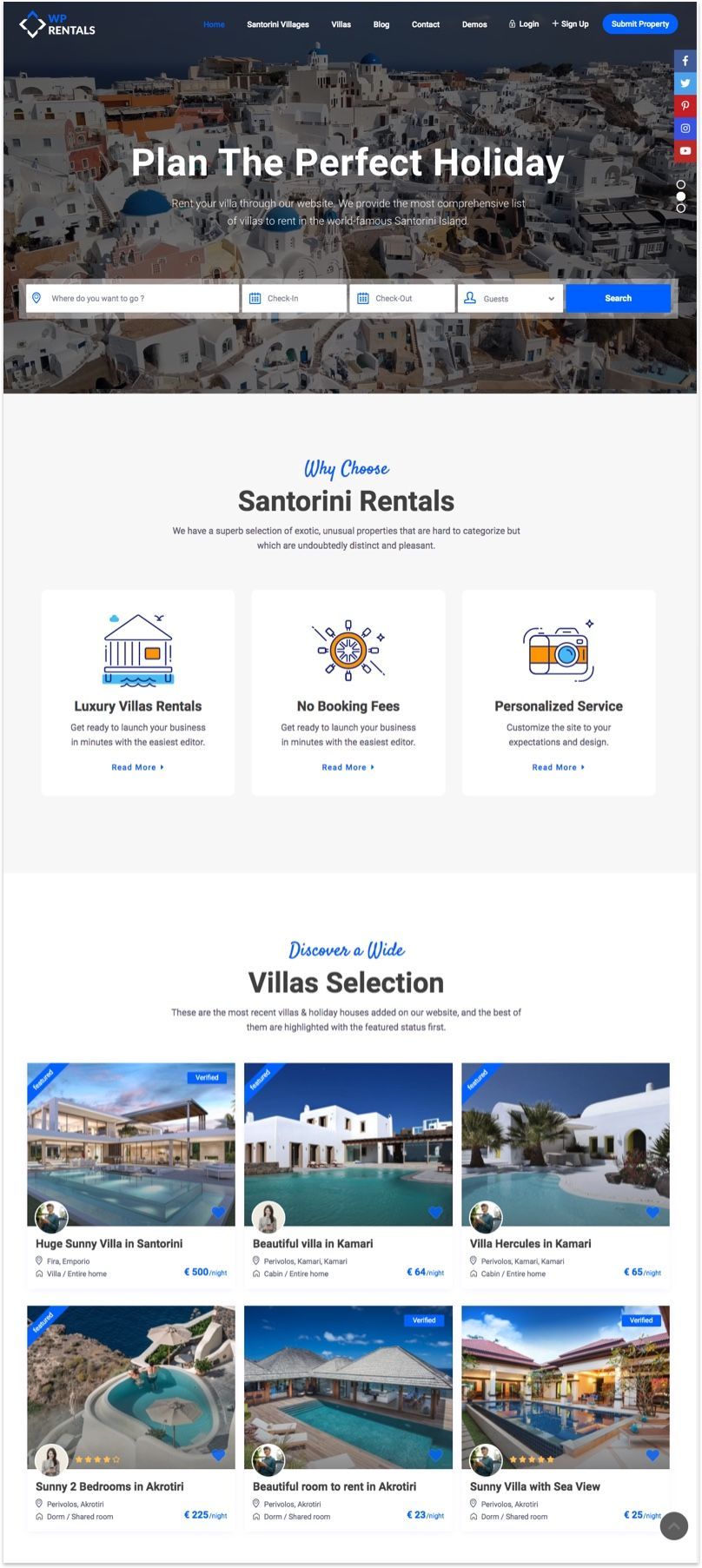 This template by WP Rentals is one of a kind. It's clean, crisp, with soft shadows on all images. This template can be used on virtually all kinds of vacation rental website.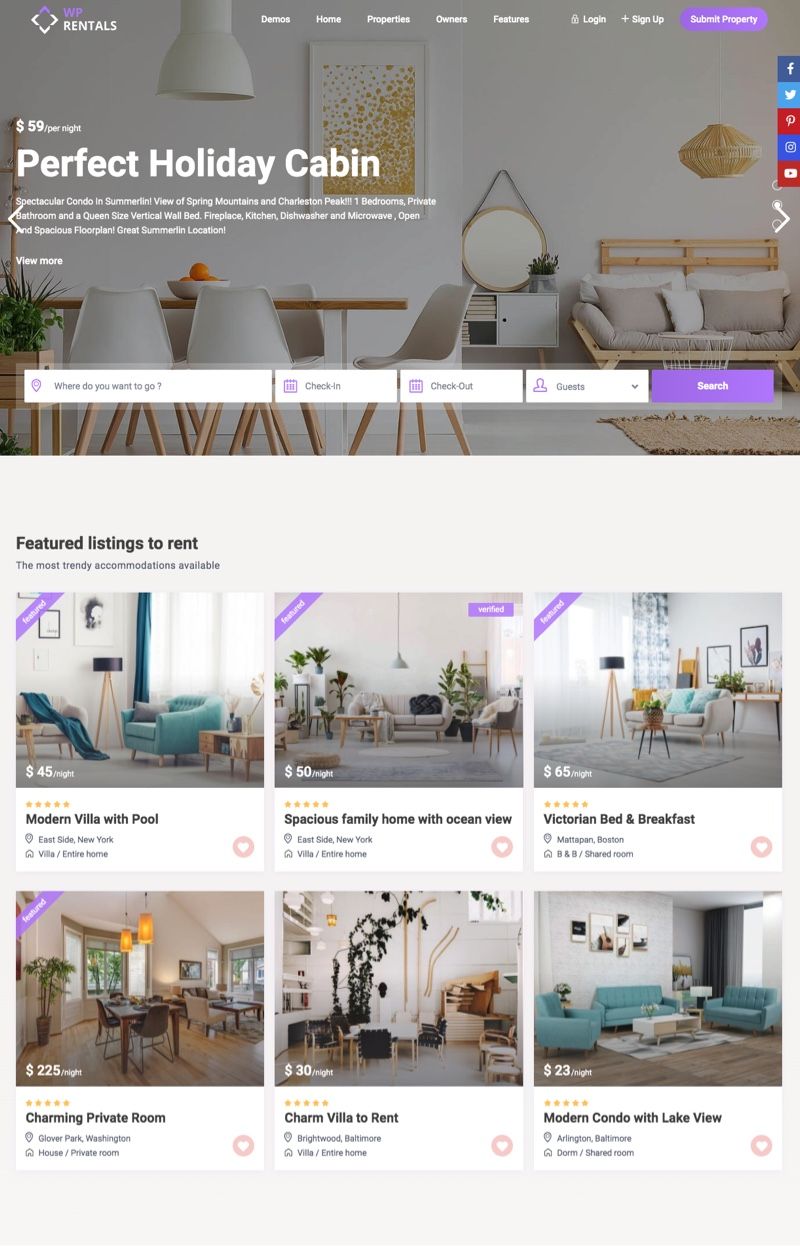 Another vacation rental website template by WP Rental. The gentle pastel color palette is pleasing to the eyes and goes well with AirBNB-esque photography.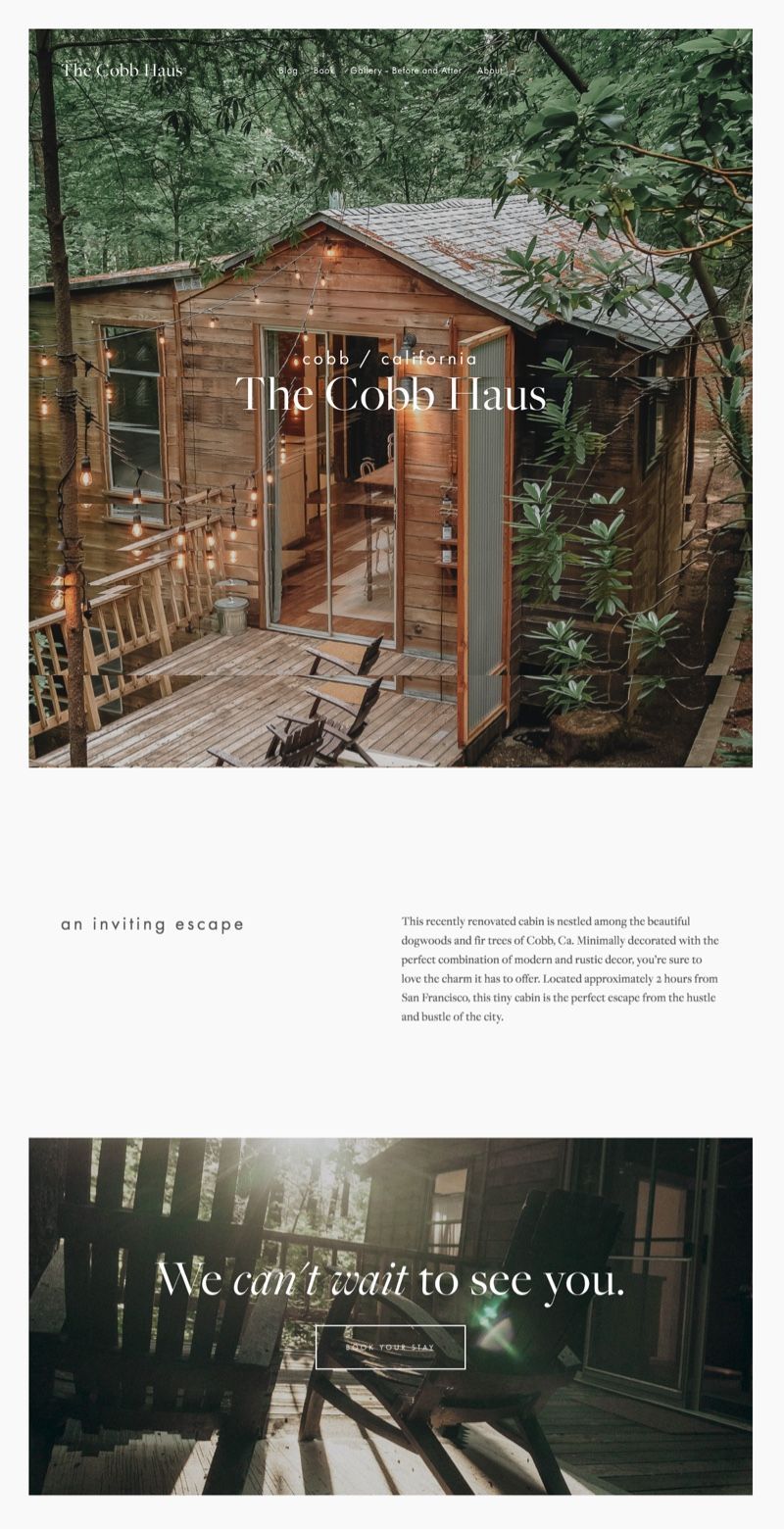 This recently renovated cabin is nestled among the beautiful dogwoods and fir trees of Cobb, California. Located approximately 2 hours from the city centre, this tiny cabin is the perfect escape from the hustle and bustle of the city.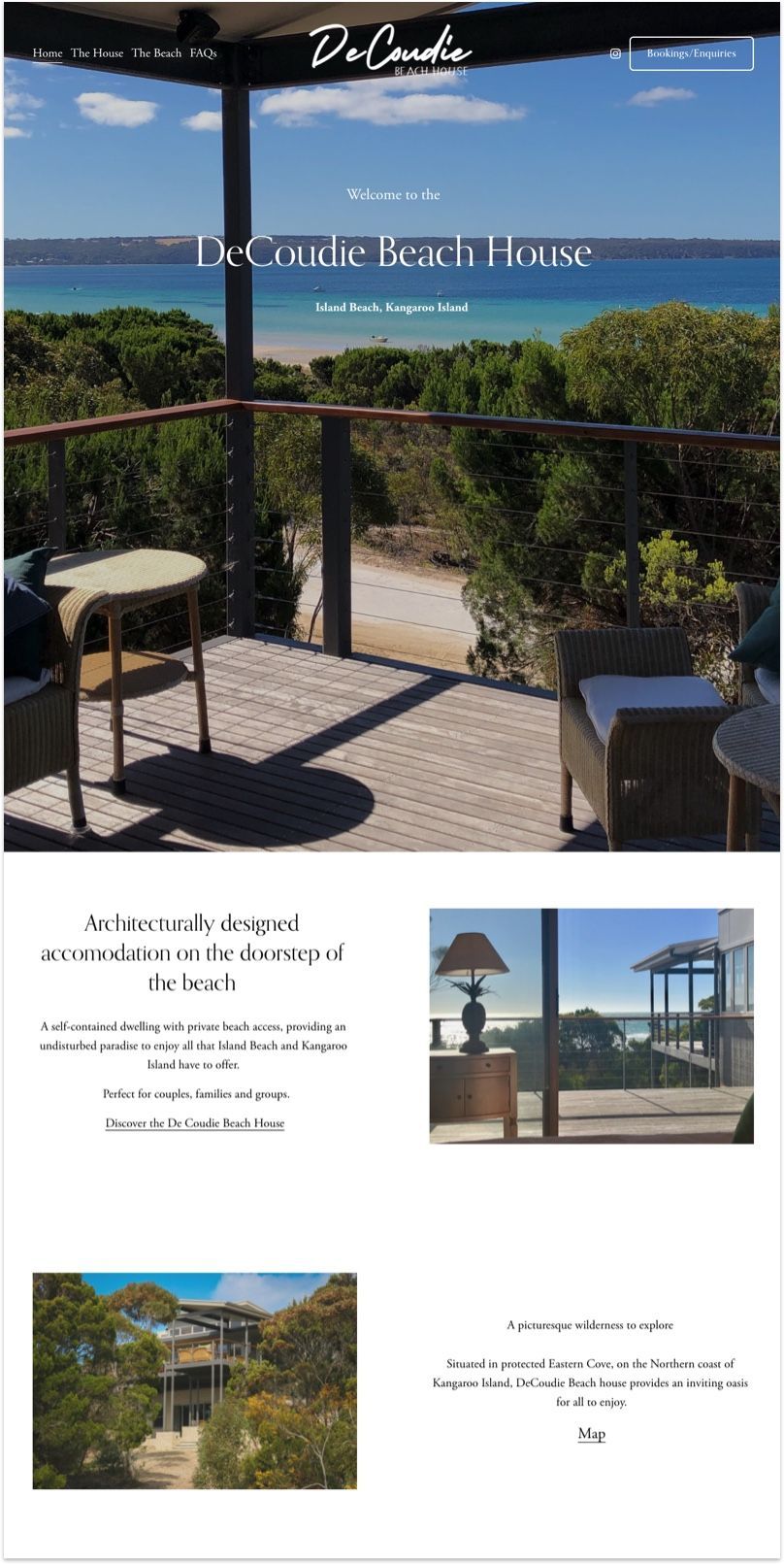 De Coudie beach house comes with a private beach access, providing an undisturbed paradise to enjoy all that Island Beach and Kangaroo Island have to offer.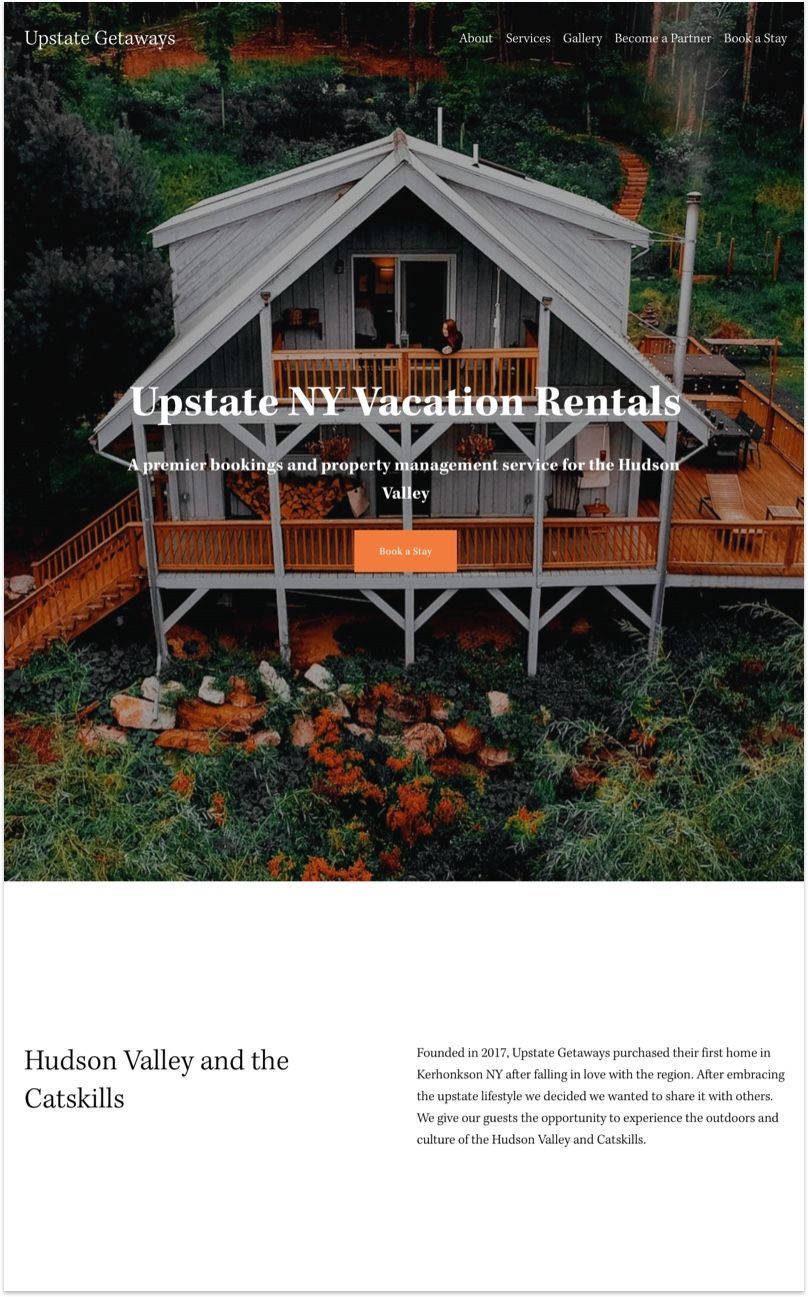 Upstate Getaways purchased their first home in Kerhonkson NY after falling in love with the region. After embracing the upstate lifestyle they decided to share the experience with fellow New York travellers.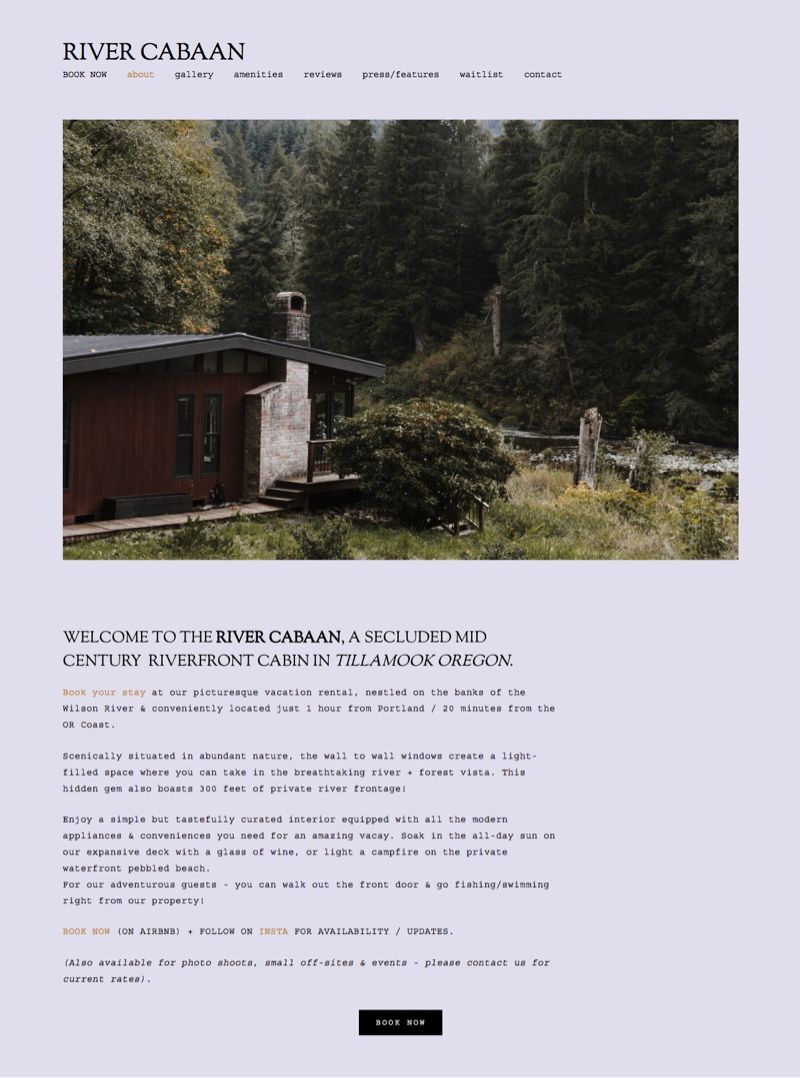 River Cabaan is a picturesque vacation rental scenically situated in abundant nature on the banks of the Wilson River. This hidden gem also boasts 300 feet of private river frontage!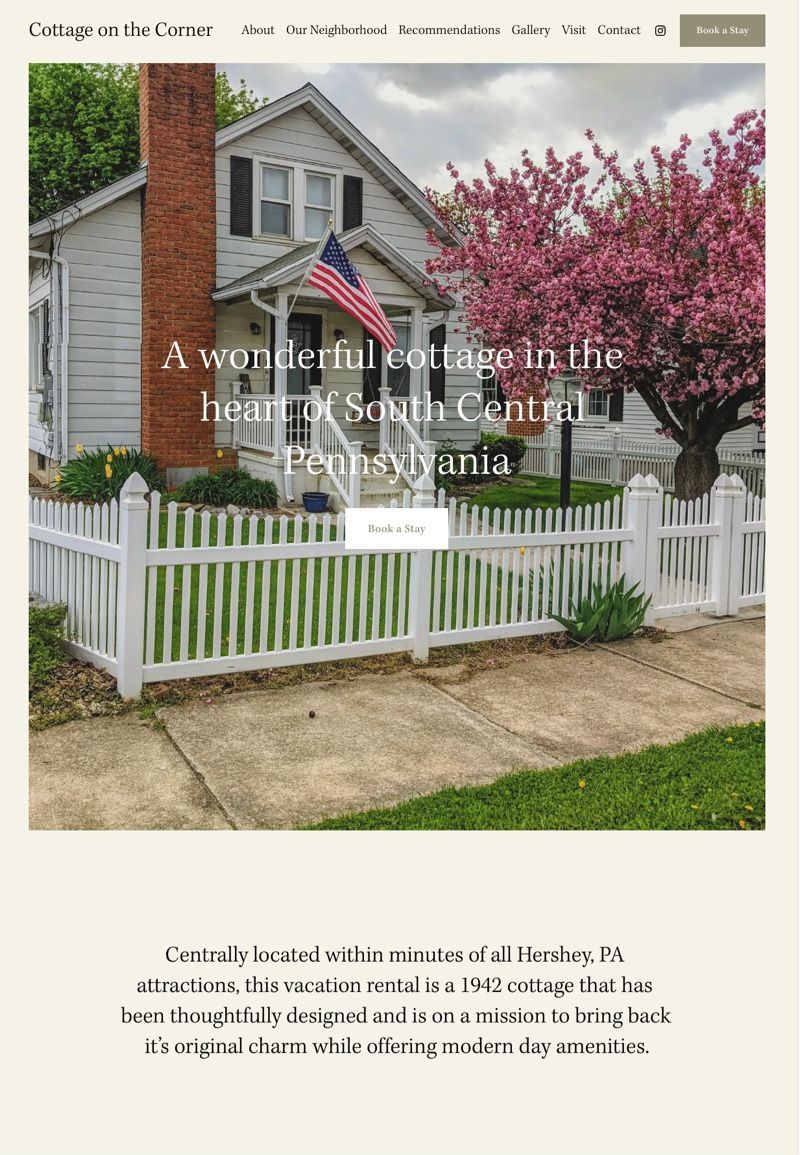 This cottage is a 1942 cottage that has been thoughtfully designed and is on a mission to bring back it's original charm while offering modern day amenities.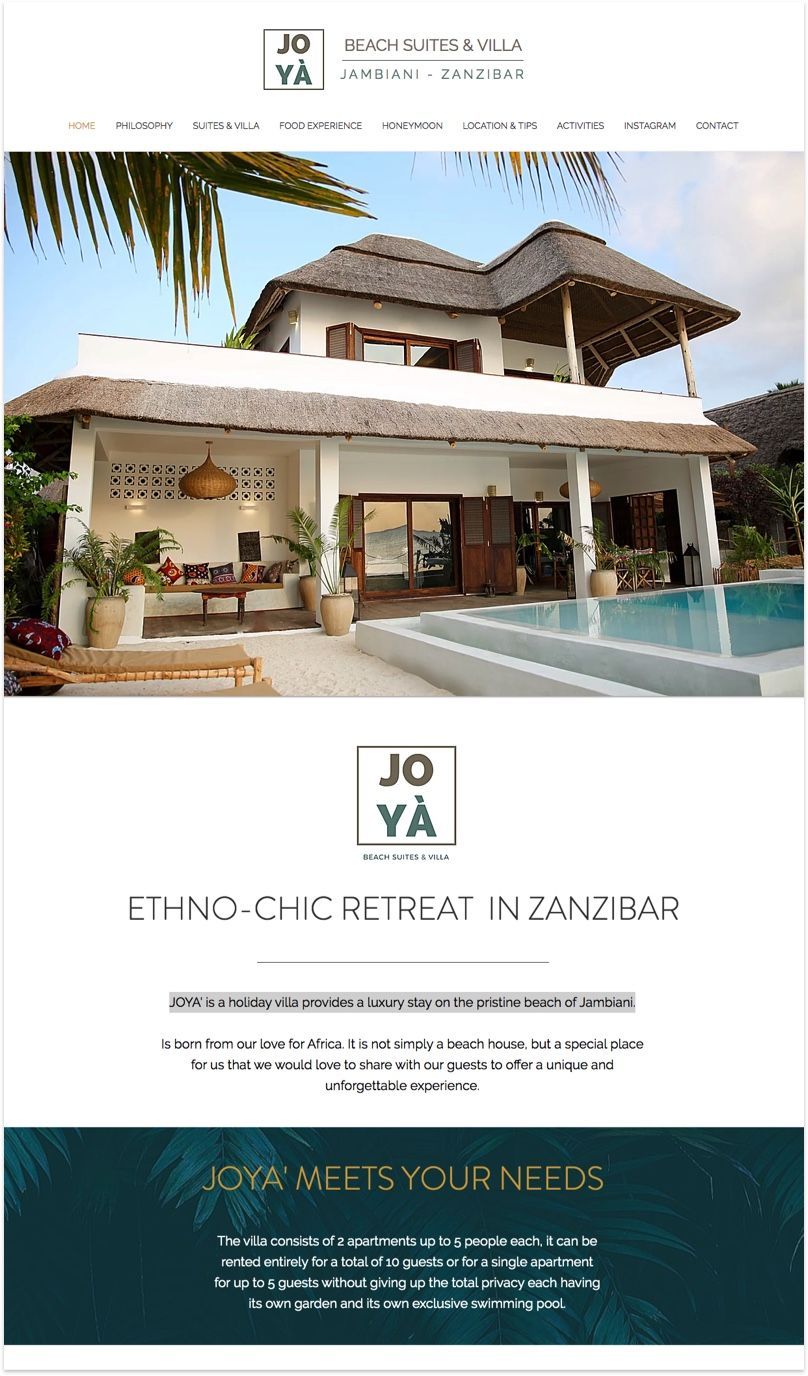 Made with Wix
JOYA' is a holiday villa that provides a luxury stay on the pristine beach of Jambiani. Each aparment has own its private garden and swimming pool!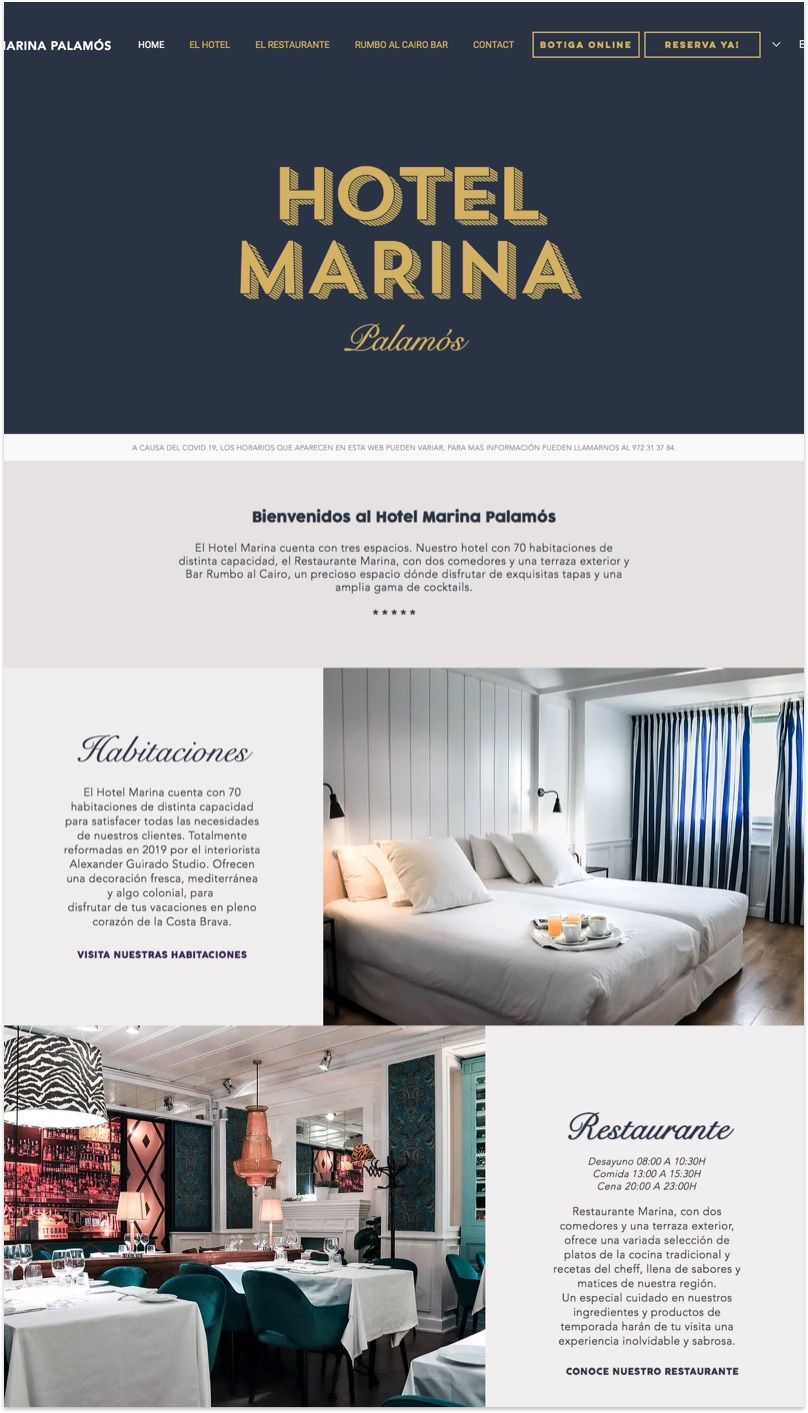 Made with Wix
Marina Palamos was designed by the fame interior designer Alexander Guirado. All guests get to enjoy a fresh, mediterranean, and colonial vacation right in the heart of Costa Brava.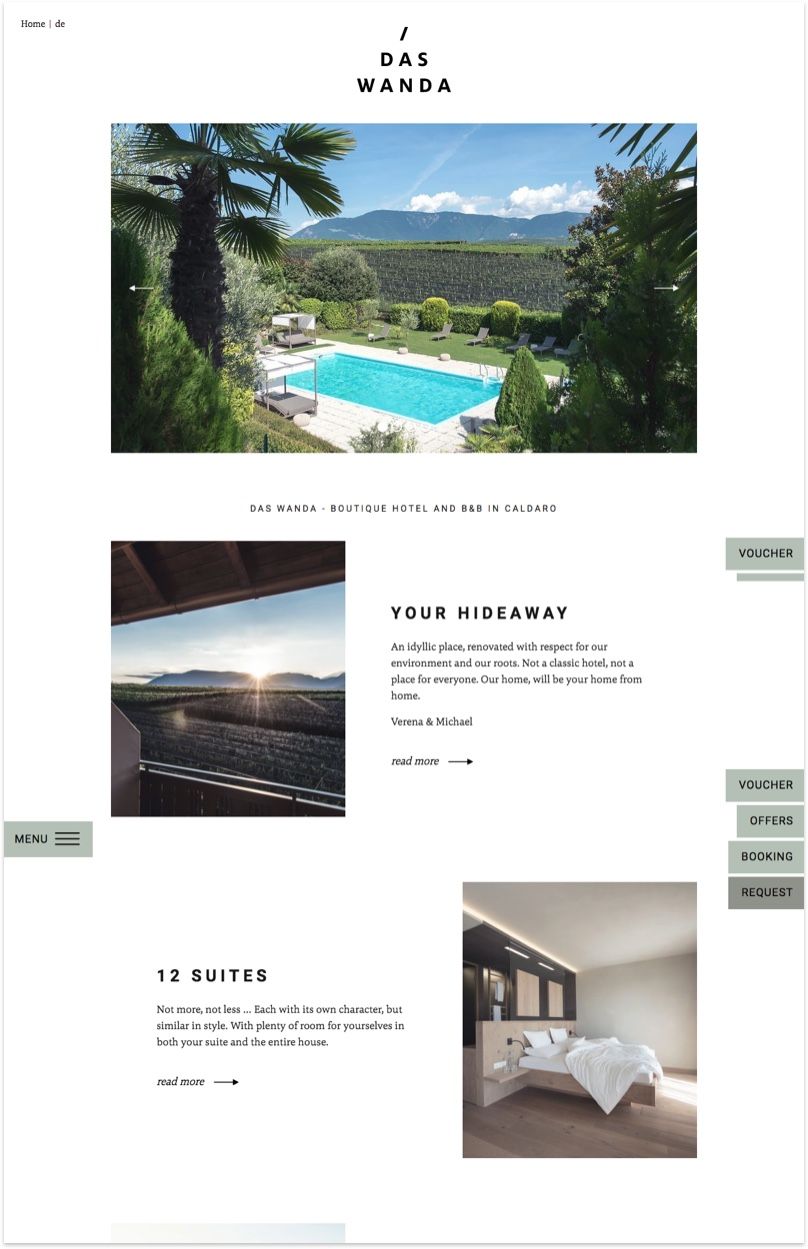 Made with Wix
Das Wanda is a boutique hotel and B&B in Caldaro. Situated in an idyllic place, renovated with respect for the environment and nature.
Related Articles