Hey, I'm David. I'm a freelance web developer and marketing consultant who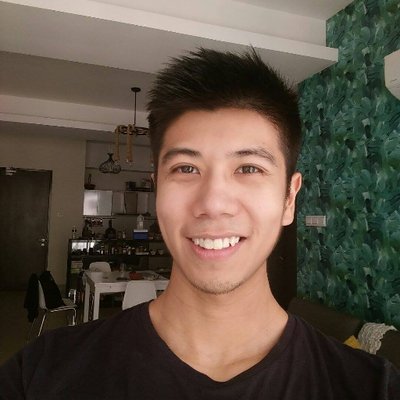 primarily helps small business owners, consultants, and creative professionals set up their websites and get them off the ground.
I'm also the developer, designer, and writer behind MakingThatWebsite.com.
My goal here is to share tips, tutorials, and resources around building and marketing websites for your business.
Building a website isn't as hard as it used to be — website builder tools have come a long way!
I learned that choosing which platform to build your website isn't a walk in the park, either. Mostly because:
There are too many platforms out there with overlapping features
You want to know which of them best serves your needs
Budget concerns
Unclear long-term vision for your website
Or you just need someone who've tried all the platforms and give you an honest opinion (Hey! 🙋🏻‍♂️).
I like things explained like I'm five to me, and that's what I hope to do for those who want to make websites for themselves, their company, or friends & family.
I try to cover various topics, from choosing the best website builder platform for your business website to a step-by-step guide on setting up your own website.
If you have any questions or comments, feel free to reach out, I'd love some ideas to improve MakingThatWebsite.com.
Affiliate Links
We make clear disclosures wherever we have affiliate links.
Some of the links on this website (https://www.makingthatwebsite.com) are affiliate links. This means that if you click on those links and make a purchase or take any other specific action, we may earn a small commission at no additional cost to you.
Why do we use affiliate links?
Well, they help support the costs of running this website and allow us to continue providing valuable content and resources to our readers.
We only recommend products or services that we genuinely believe in and have personally used or thoroughly researched.
Please note that our editorial content is not influenced by any partnerships or affiliate relationships. We always strive to provide honest opinions and unbiased information to help you make informed decisions.
Your trust is incredibly important to us, which is why we want to be transparent about our use of affiliate links. We appreciate your support in using these links if you find value in the products or services we recommend.
Thank you for being a part of our community and supporting our website!
David Nge
DISCLAIMER
Last updated August 22, 2023
WEBSITE DISCLAIMER
The information provided by Making That Website ("we," "us," or "our") on https://www.makingthatwebsite.com/ (the "Site") is for general informational purposes only. All information on the Site is provided in good faith, however we make no representation or warranty of any kind, express or implied, regarding the accuracy, adequacy, validity, reliability, availability, or completeness of any information on the Site. UNDER NO CIRCUMSTANCE SHALL WE HAVE ANY LIABILITY TO YOU FOR ANY LOSS OR DAMAGE OF ANY KIND INCURRED AS A RESULT OF THE USE OF THE SITE OR RELIANCE ON ANY INFORMATION PROVIDED ON THE SITE. YOUR USE OF THE SITE AND YOUR RELIANCE ON ANY INFORMATION ON THE SITE IS SOLELY AT YOUR OWN RISK.
EXTERNAL LINKS DISCLAIMER
The Site may contain (or you may be sent through the Site) links to other websites or content belonging to or originating from third parties or links to websites and features in banners or other advertising. Such external links are not investigated, monitored, or checked for accuracy, adequacy, validity, reliability, availability, or completeness by us. WE DO NOT WARRANT, ENDORSE, GUARANTEE, OR ASSUME RESPONSIBILITY FOR THE ACCURACY OR RELIABILITY OF ANY INFORMATION OFFERED BY THIRD-PARTY WEBSITES LINKED THROUGH THE SITE OR ANY WEBSITE OR FEATURE LINKED IN ANY BANNER OR OTHER ADVERTISING. WE WILL NOT BE A PARTY TO OR IN ANY WAY BE RESPONSIBLE FOR MONITORING ANY TRANSACTION BETWEEN YOU AND THIRD-PARTY PROVIDERS OF PRODUCTS OR SERVICES.
AFFILIATES DISCLAIMER
The Site may contain links to affiliate websites, and we receive an affiliate commission for any purchases made by you on the affiliate website using such links. Our affiliates include the following:
ShareASale
Impact
Partnerstack