Here's a step-by-step tutorial on how to change domain name on Wix.
In Summary, we'll go over:
Note that this tutorial only works for the free domain you get from Wix, not the custom domain you've changed.
Let's dive right in.
How does a Wix domain work?
All Wix websites come with a free domain name. This is the address where people can find your website online. Whenever you publish a Wix site, it receives a free domain from Wix.
Here is what a Wix domain look like:

A free Wix domain is made up of 3 parts:
1) The account name — This is the name for your overall Wix account. No matter how many websites you have under one account this will appear in the website address for each of them.
2) Wix branded domain— All free Wix sites bear the branded Wix domain — Wixsite.com — which can be changed to a custom domain if you upgrade to a premium Wix account.
3) Individual site name — This is unique to each website you have under one account.
Out of those three, you can change the account and site name for free. Changing your account and site name will change the web address (domain name) of your Wix sites.
However, what you can't change for free is the branded Wix domain — wixsite.com.
If you want to update wixsite.com to your own custom website address, you'd have to upgrade to one of Wix premium plans. You can use a custom domain on Wix for as low as $4.50/month.
How to change domain names on Wix for free
As previously mentioned, you can change the account and site name for your Wix sites for free.
Changing either of these will change the final domain name on your Wix site.
Here's how to change them:
How to change change Account Name on Wix
First, sign in to your Wix account.
Click on your account name on the top right hand corner and head to Account Settings.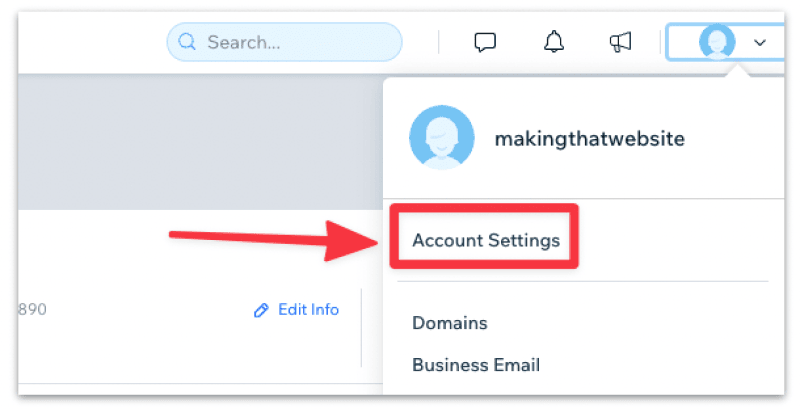 Under Basic Info, select your Account name to edit it.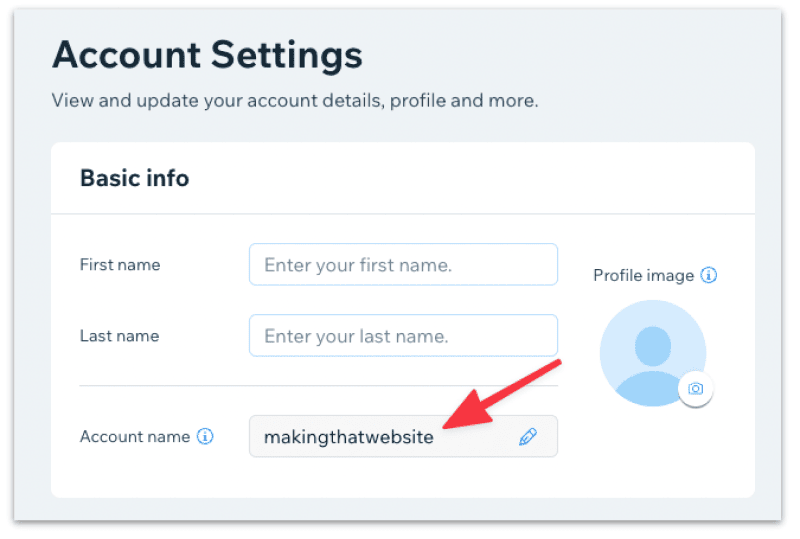 Then enter a new account name and hit Save. Make sure the account name is available (you'll see an error if the it's already taken!)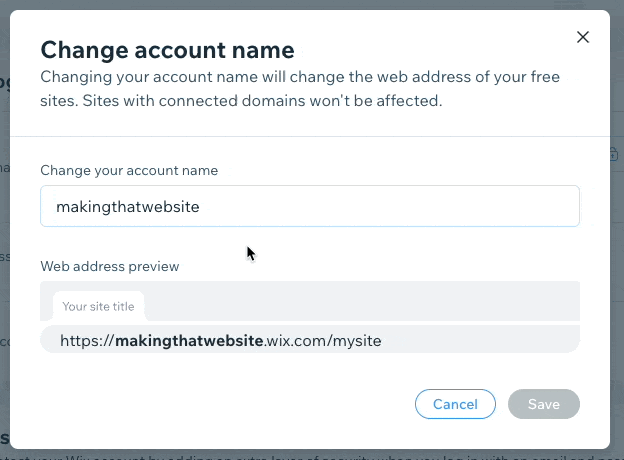 Note: Don't worry if you accidentally changed to a wrong name. You can always change it back.
Now all your sites will live under the new Wix domain with the updated account name.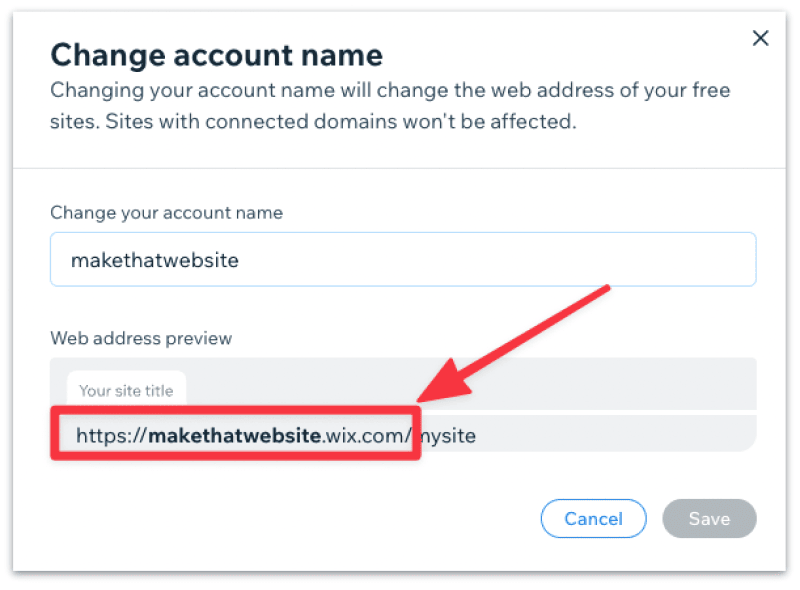 Now that you've updated your account name and the web address of your Wix site, let's go and change the name of your individual Wix site.
How to change the Site Name on Wix site
First, login to the dashboard for all your sites.
Click into the site (that you want to change the domain name) to edit it.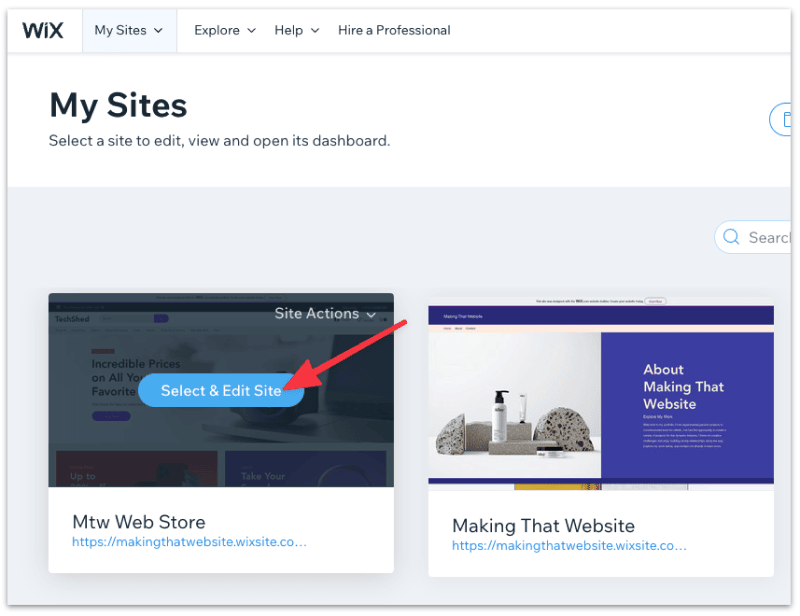 In the site dashboard, look over to your left sidebar and head to Settings ➞ Website Settings.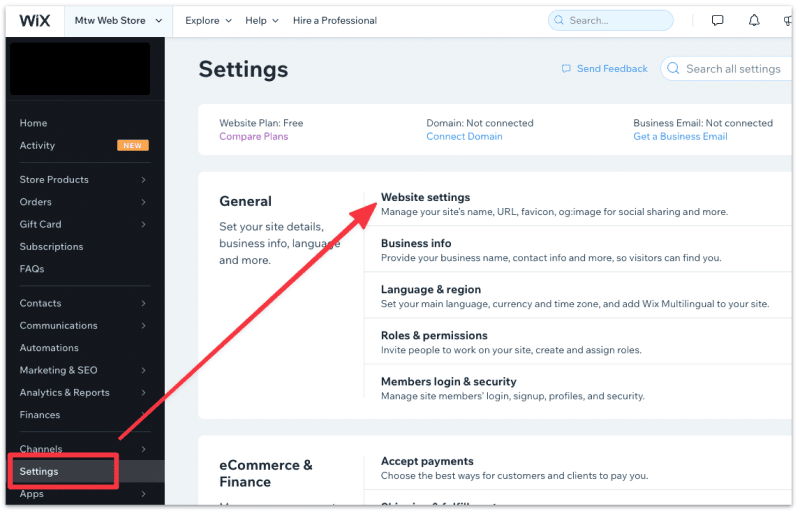 Scroll to Site address (URL) to edit the site's web address.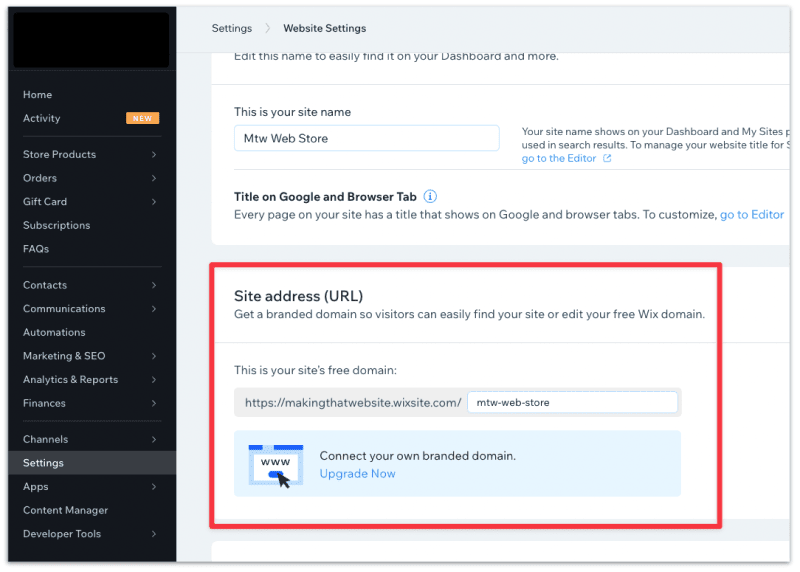 Update the site's new address as you see fit. Note that your new site address must be between 4-20 characters long.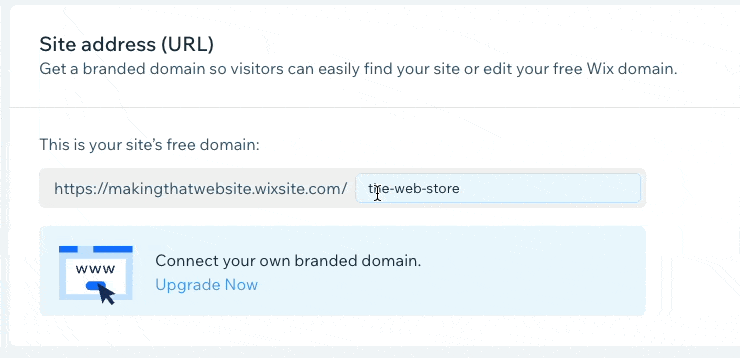 The new site address will be the new domain for your Wix site.
It's recommended that you also change the title of your Wix site accordingly. You can find it under Site name (near the top of the Website Settings page).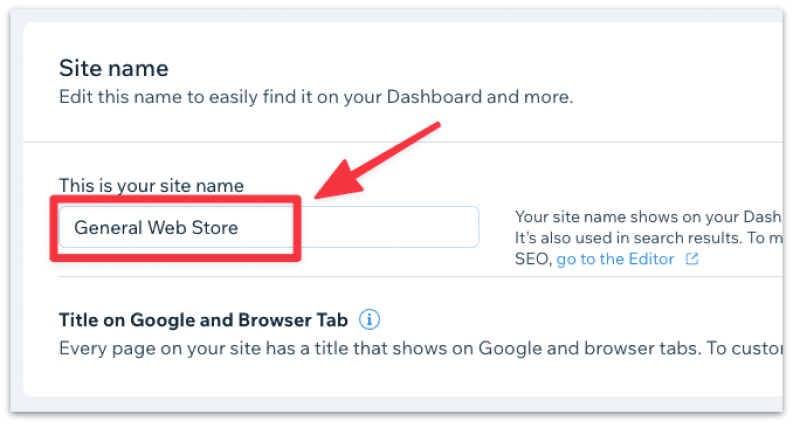 ---
How to change site title displayed in browser tab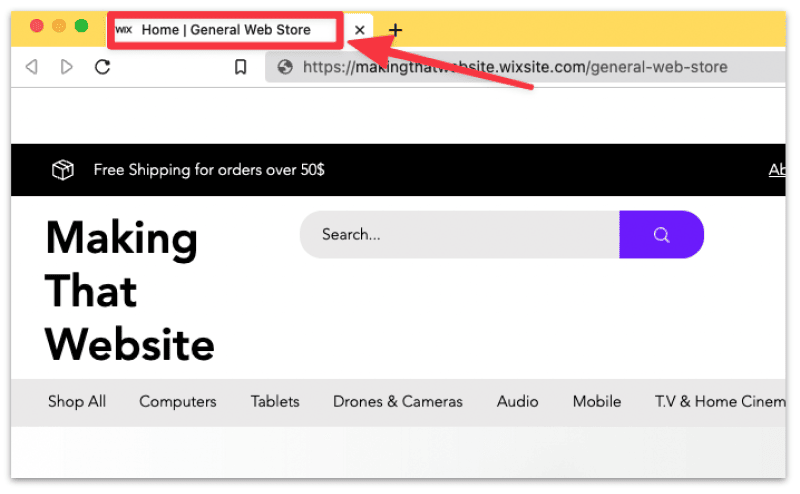 Note: Renaming your site will change the site's title that's displayed in the browser tab.
---
Once you're done, click Save in the upper right hand corner to save the changes.

And that's it. You've successfully updated the domain name of your free Wix site!
Frequently Asked Questions
How do I rename my domain on Wix?
You can change your Wix domain by changing the overall account name and the individual site name.
How to get a free domain name on Wix?
You get a free Wix domain by default when you publish a Wix site on the free plan. You can also get a free custom domain elsewhere and connect it to your Wix account.
Can I  use my domain name with Wix?
Yes. You can connect your custom domain on Wix. Although, you need to subscribe to one of Wix's premium plans to do so.
Sign up for Wix's basic plan ($4.50/month) to connect a custom domain.
Should I buy a domain name from Wix?
Buying a domain name directly from Wix will save you some hassle connecting it to your Wix site. However, you'll save about 40-50% if you choose a dedicated domain name provider like namecheap.
Here's a quick comparison: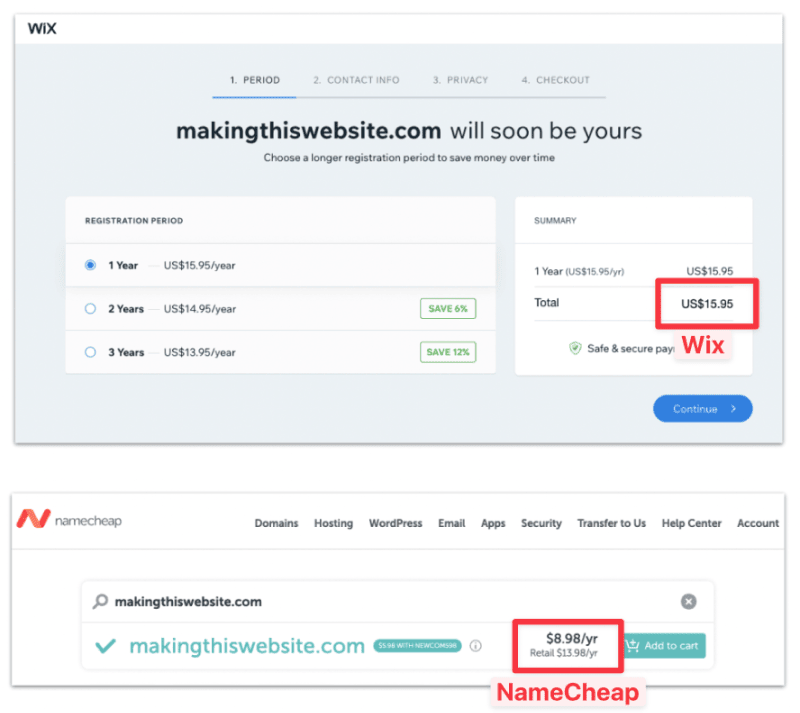 Search for "makingthiswebsite.com" or any other domain on both these sites and they'll show two drastically different price.
In this example, the domain costs $8.98 on Namecheap while buying it from Wix will set you back $15.95. That's over 50% in savings!
In short, if price is not a concern, buy the domain from Wix to save you the hassle of managing two platforms. If you want to save money on your domain, then buying from a dedicated domain provider like Namecheap would make a lot more sense.
Even better, NameCheap has a promo that let's you buy domains for $0.99, which is a steal in my opinion.
Related articles