If you've got a client — a nonprofit organization —that's looking to collect recurring donations on a Squarespace site, then this tutorial is for you.
We've compared the pros and cons of using Squarespace for nonprofit organizations. In this tutorial, we'll walk through step-by-step how to set up a recurring donation form directly on Squarespace using GiveButter, a free donation platform with no platform fees.
Skip right ahead to the tutorial if you're not interested in comparing different donation platforms.
Just a heads up, this tutorial shows you how to embed a recurring donation form directly on your Squarespace site.
Many organizations choose to set up a separate donation page on their chosen donation platform (here's an example), but if you want to collect donations without donors leaving the site, then read on.
Comparing other donation platforms against GiveButter
There are literally over a hundred donation platforms in the market, popular ones include DonorBox, Classy, Bloomerang, to name a few.
Most of which either:
Start with a hefty price of over $100/month
Impose limitations on the free plan, such as adding donor form on the site.
or incur a 1.75% - 3% platform fees
GiveButter is the only platform (from my research) that allows you to add a donation form on your site without any platform fee.
The caveat is that the donation form you add to your site will have the GiveButter branding.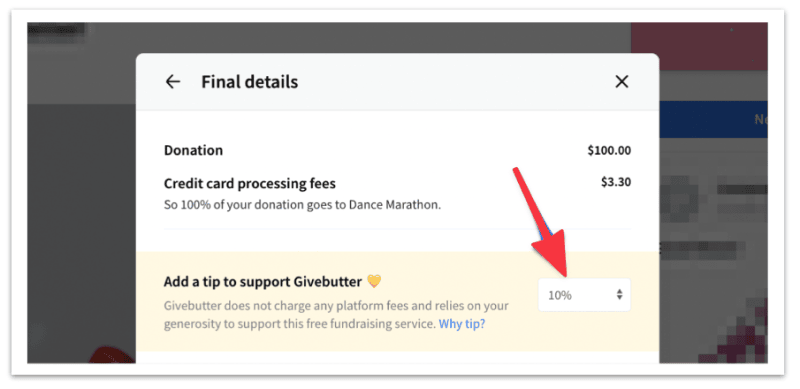 You will also need to leave the option to tip on (that's how GiveButter sustain its business). Your donors will have the option to tip, but even if they don't, you will still be able to use GiveButter for free, and without fees.
That's more than reasonable!
Let's start setting up a recurring donation form on your Squarespace site.
Step 1: Setting up a new GiveButter account
Sign up for a new GiveButter account here.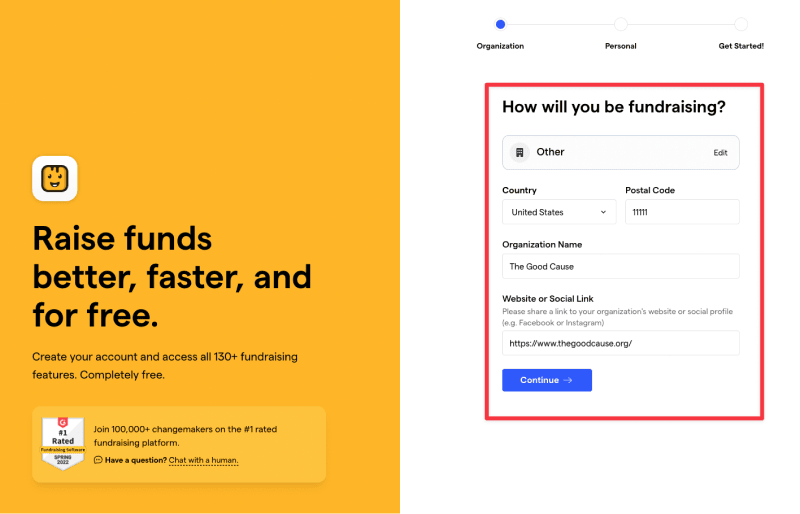 You'll be asked to select the type of nonprofit organization you're setting up GiveButter for.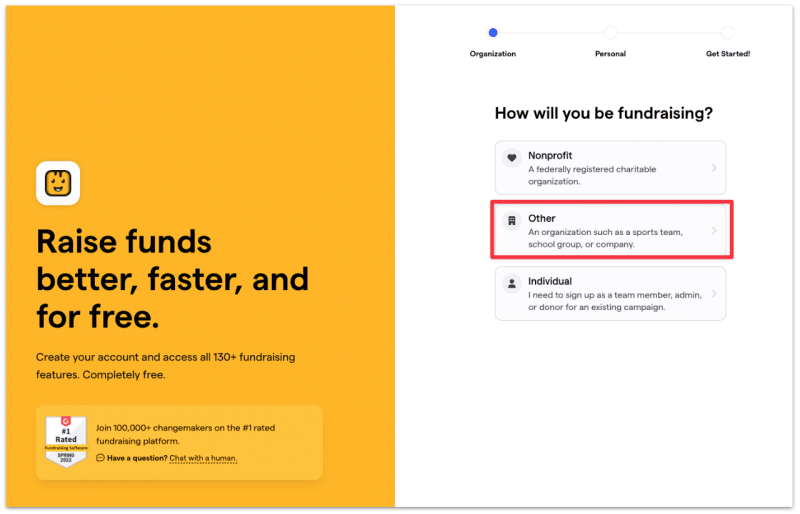 If you're a registered Nonprofit in the U.S you should select Nonprofit, otherwise, select Other.
In the next page, fill in your personal details and click Sign up.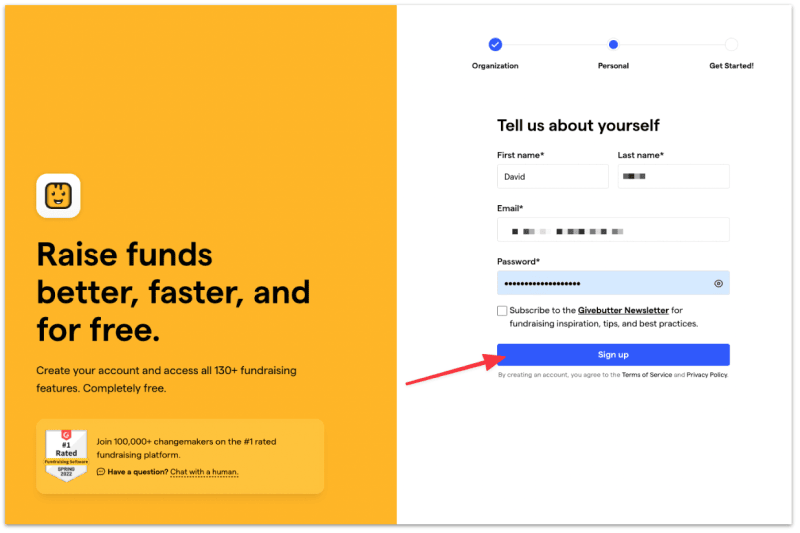 Next, fill in the rest of the details and select Finish.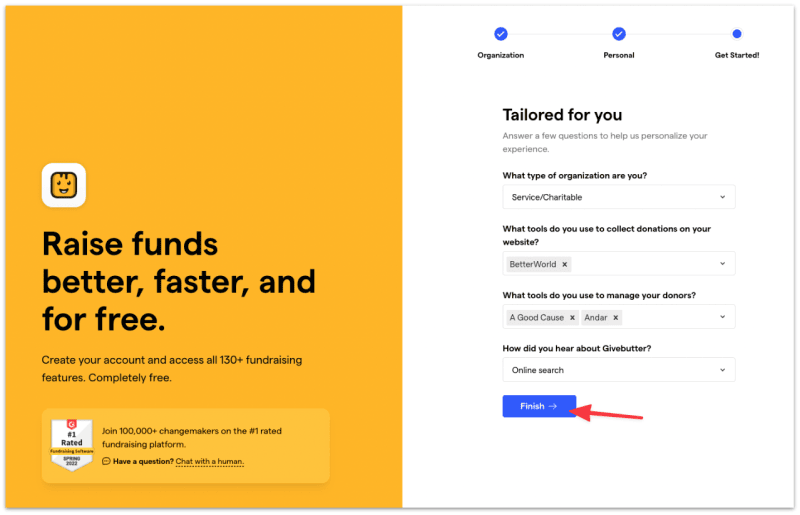 Once done, head to your GiveButter dashboard, where you can set up your donation campaign!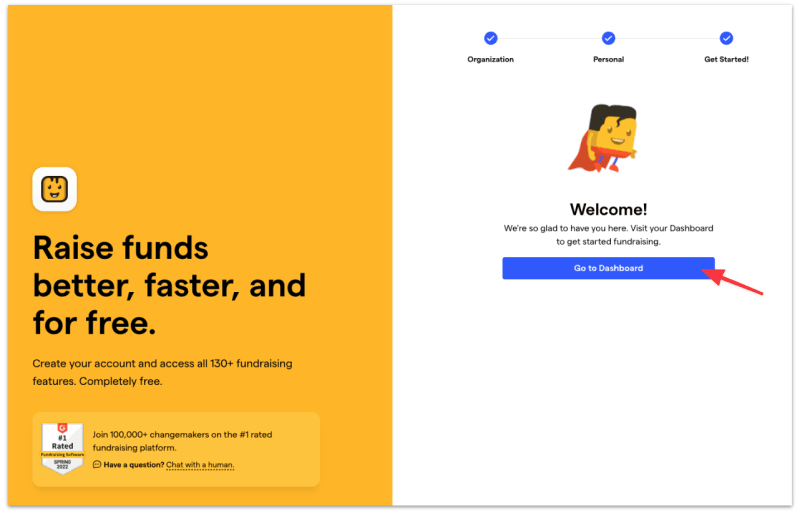 Important: Before continuing, ensure you have completed the GiveButter onboarding procedures before creating your first campaign.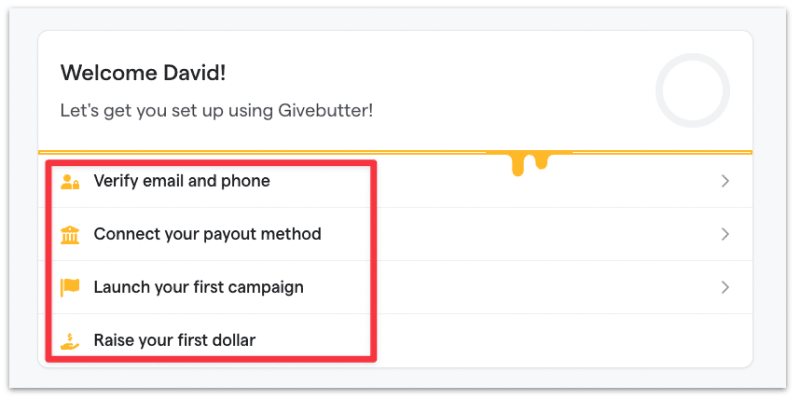 That includes verifying your GiveButter account, connecting your bank account, and setting up a withdrawal method for your donations.
Step 2: Enable Recurring Donation in GiveButter
Head to your account dashboard under Account ➝ Settings ➝ General, then enable recurring donations across all your campaigns.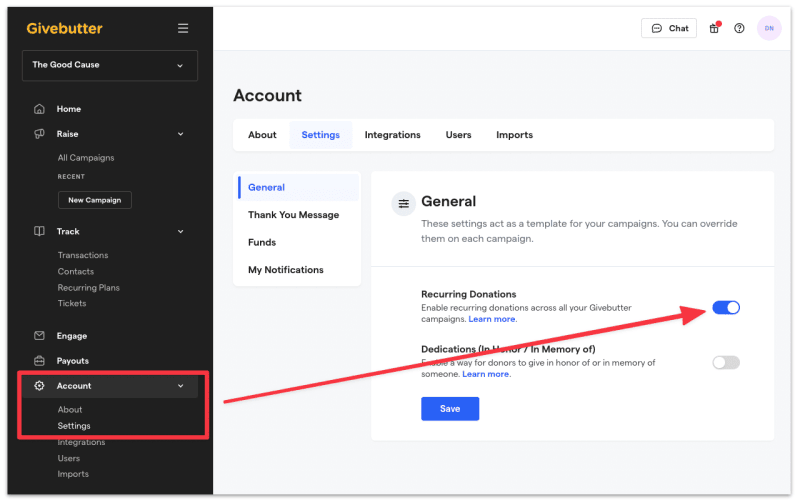 Then hit Save.
Step 3: Set up a new recurring donation form
Set up a new campaign from your GiveButter dashboard.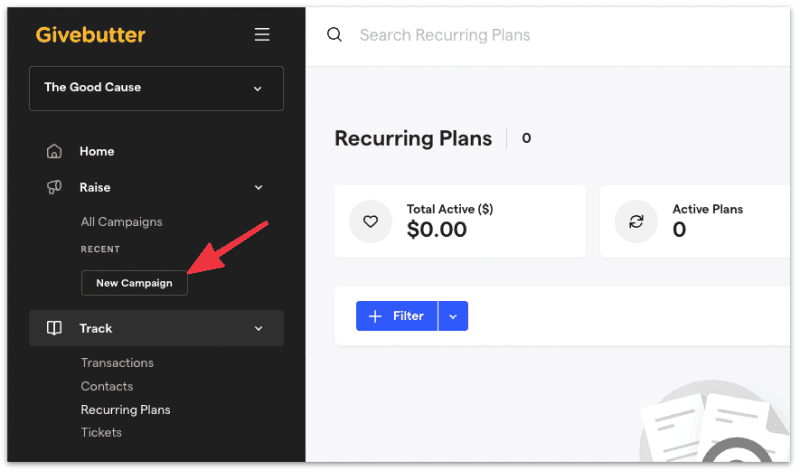 Then create a new form. This form allows you to accept payment from Venmo, PayPal, and recurring donations from your donors.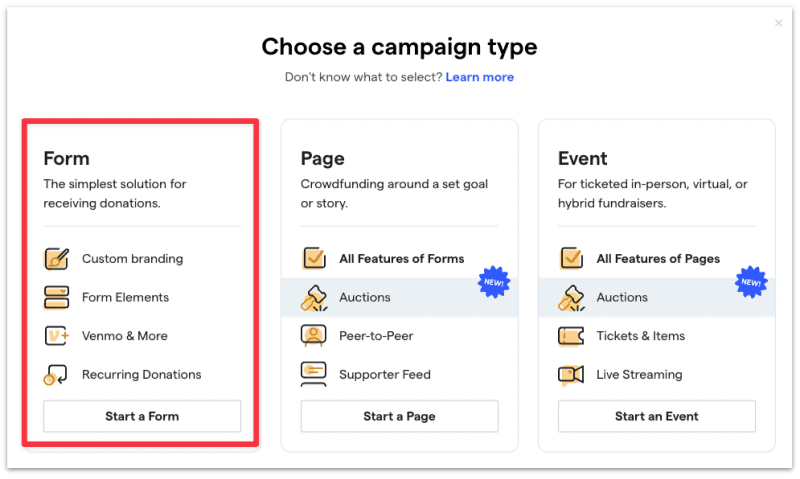 Create this Campaign with an appropriate title.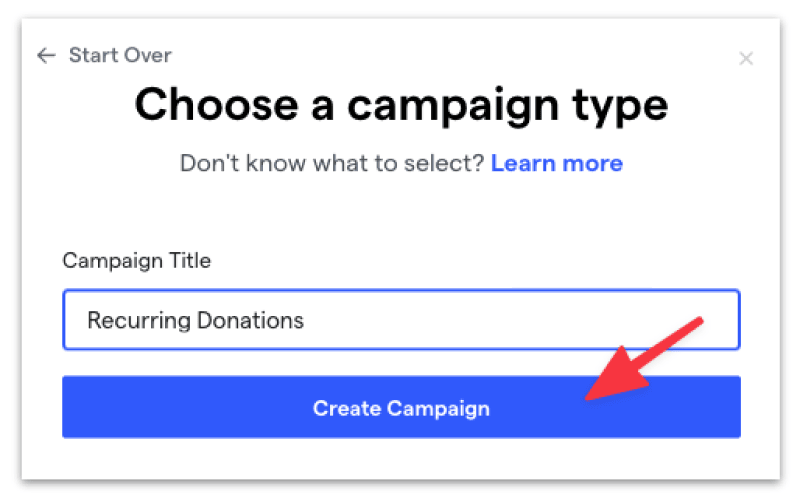 Fill in any other details for your recurring donation campaign.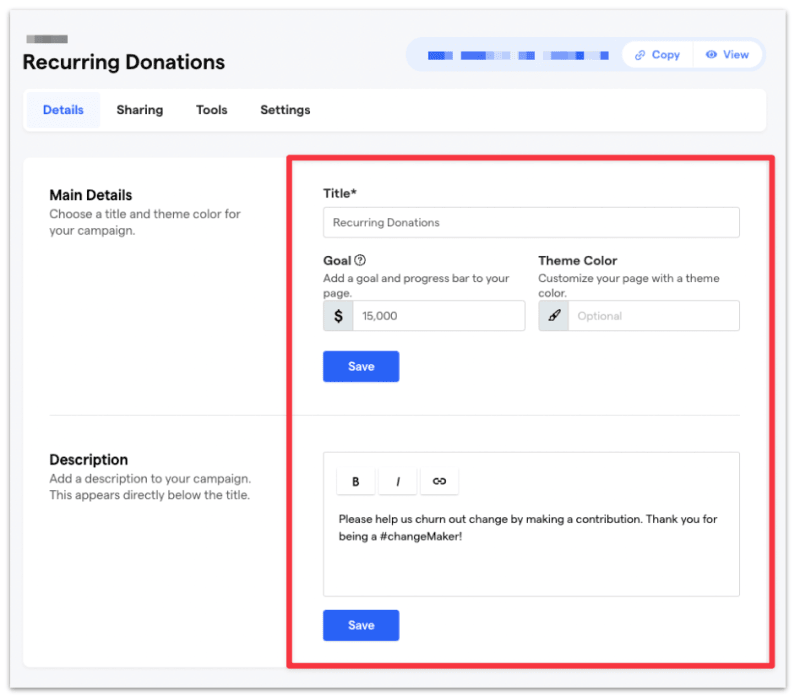 Then head to the Settings page and activate your recurring donation form.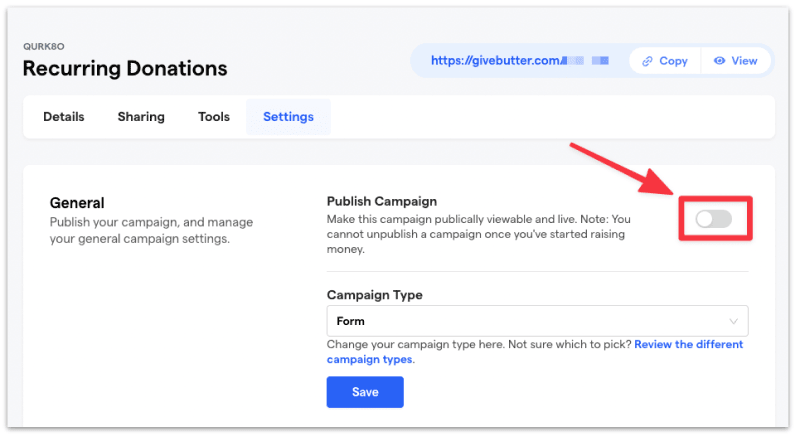 Once you've activated your recurring donation form, head to Sharing and copy the GiveButter embed code.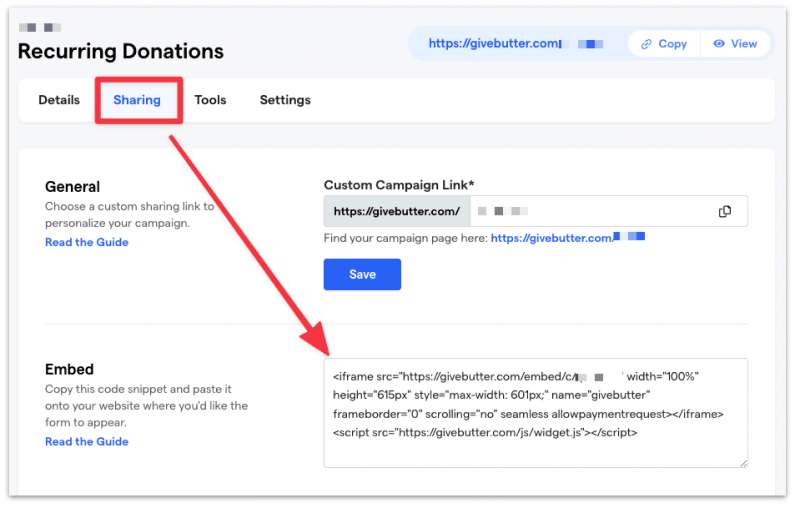 Step 4: Add the recurring donation form in Squarespace
Now login to your Squarespace site and set up a new donation page.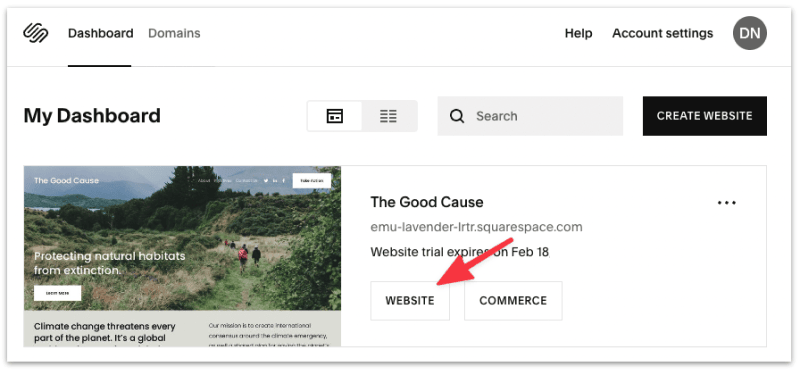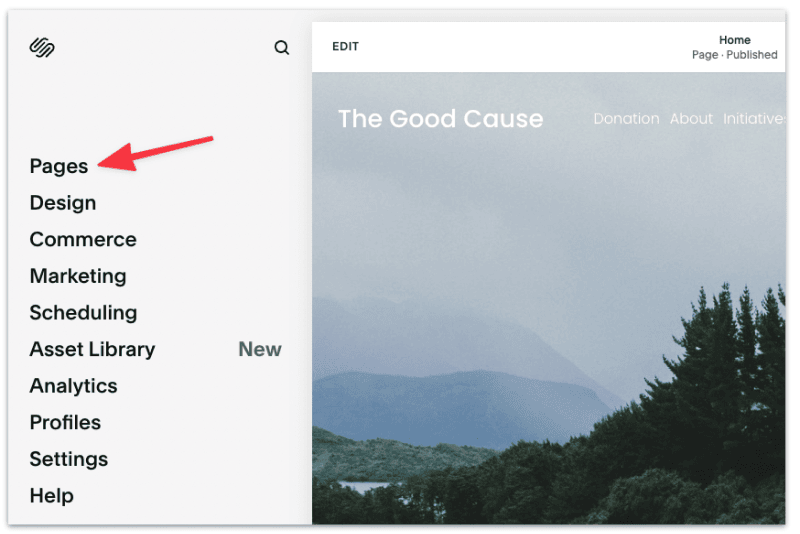 For this tutorial, I will use a pre-designed Squarespace, but you should use the donation page you have set up for your or your client's organization.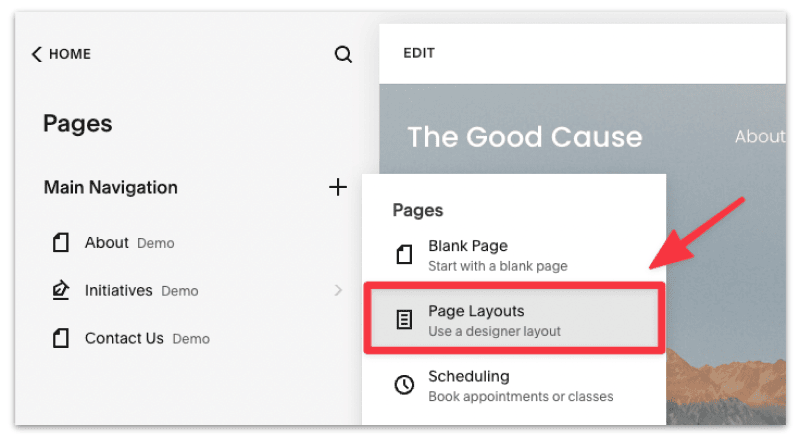 Add a new code block in your Squarespace editor, and select Edit.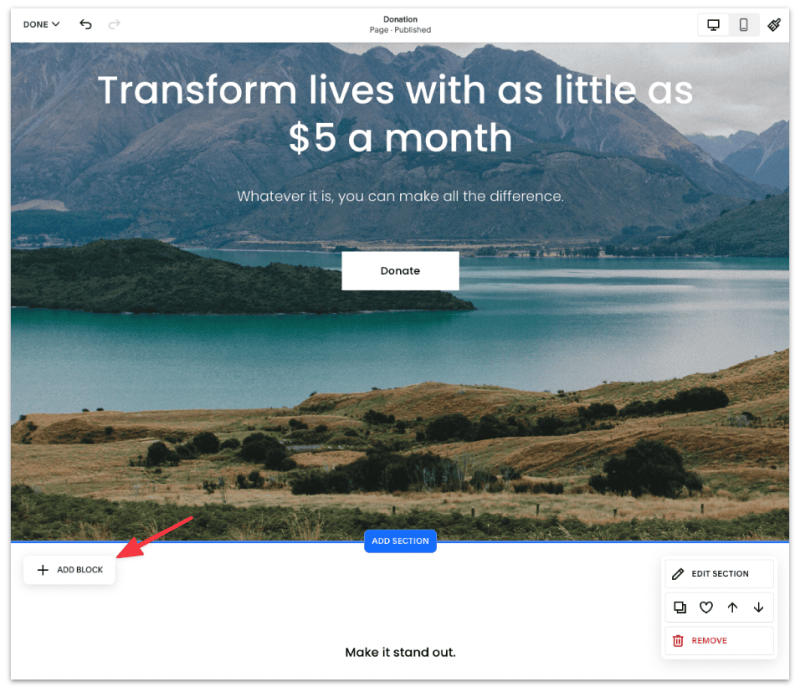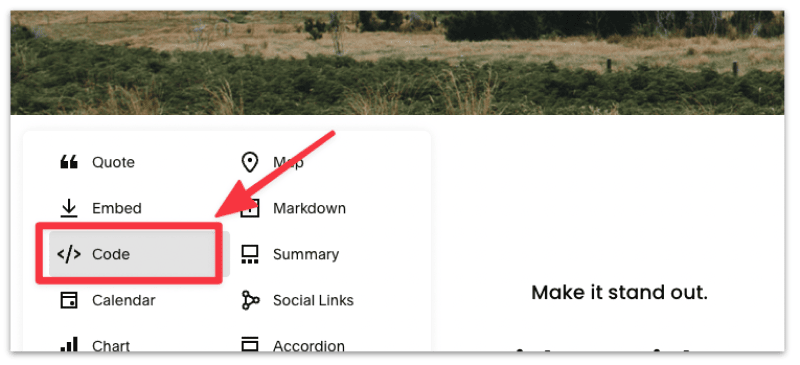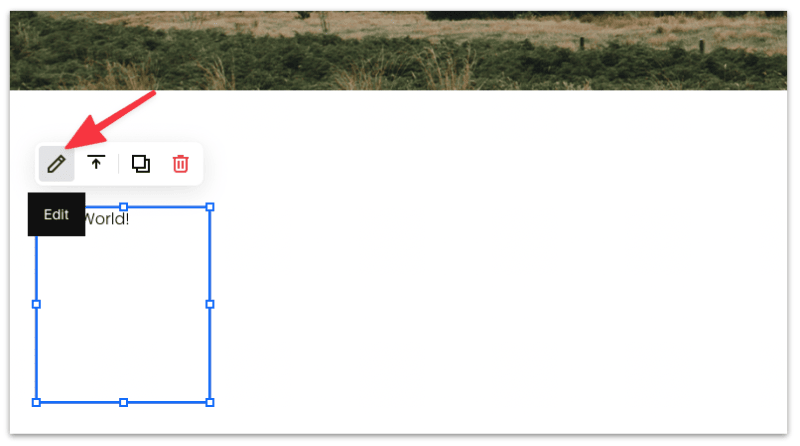 Paste the GiveButter Embed code that you copied earlier and paste it in the code block.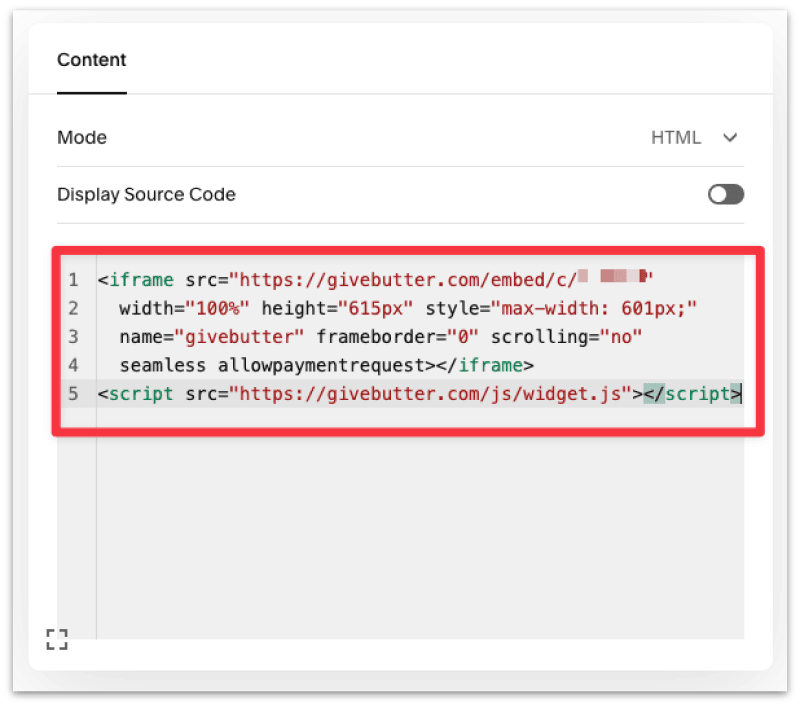 Save the page; you should now see the donation form on your site.
Here's how the GiveButter recurring donation form will look on your Squarespace site.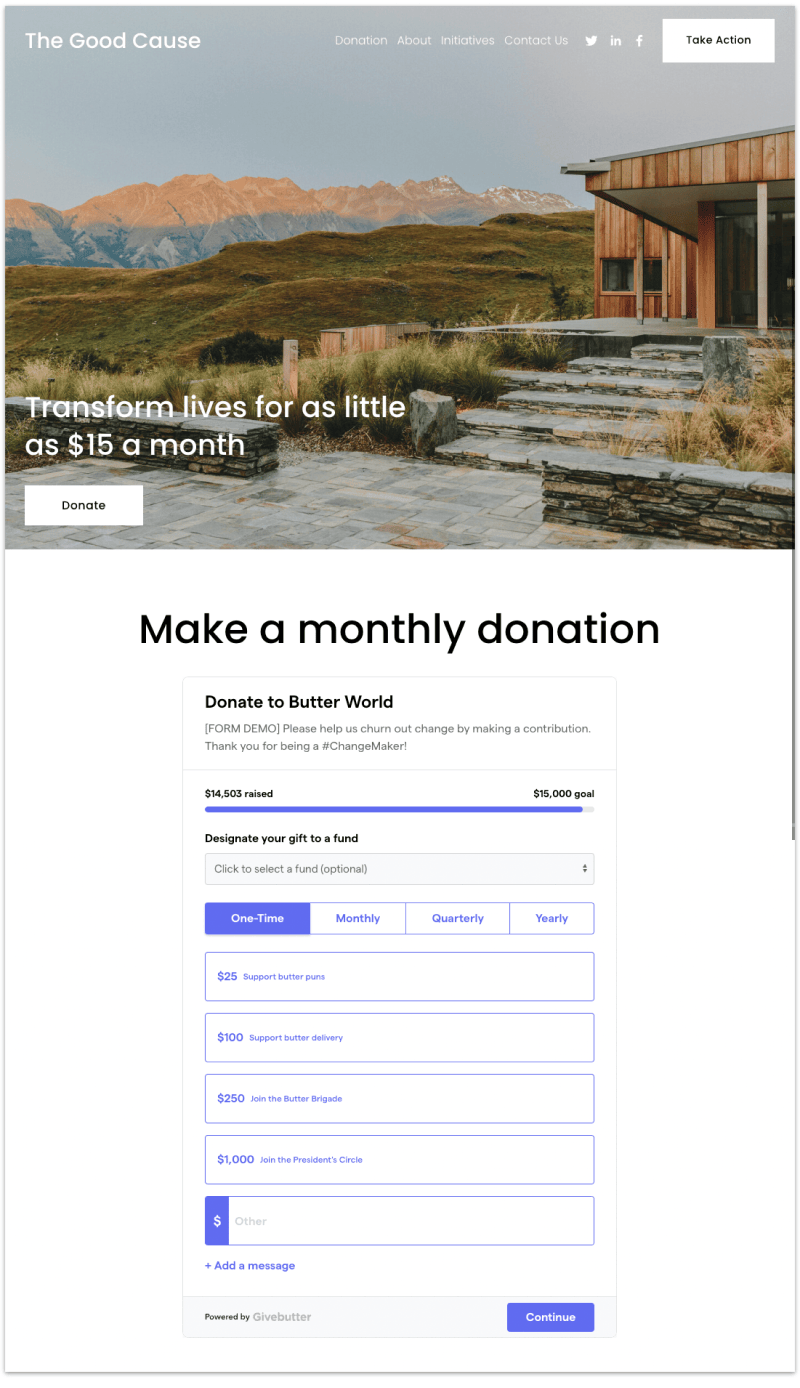 That's it. You can now collect recurring donations for your organization! :)
Step 5 (optional): Customizing the donation form
From the GiveButter campaign dashboard, under Tools is where you can find configuration settings to customize your donation form: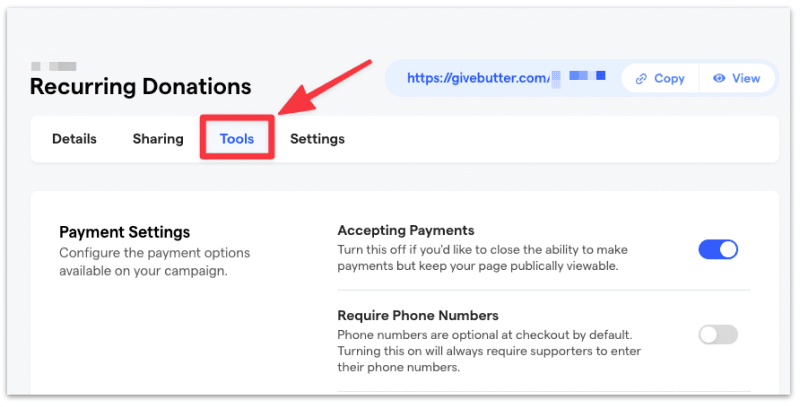 Setting recurring donation frequencies (Monthly, Quarterly, Yearly)
Requiring phone numbers
Donation via check options
Custom donation amounts
Custom fields (checkboxes, radio buttons, additional text fields, drop-down menu)
Set up QR code to donate (under Sharing)
Set up a custom theme color for your form (under Details)
Upload your organization's logo for branding purposes.
And more...
Frequently Asked Questions about setting up donations on Squarespace
Does Squarespace have a native donations feature?
Yes, Squarespace has a built-in donation feature, but they do NOT allow you to set up recurring donations at this moment.
Accepting donations through Squarespace requires you to be on a Squarespace business plan ($23/month) and above, which will allow you to connect to payment processors such as Paypal and Stripe.
However, you can stay on the Squarespace personal plan ($16/month) if you accept donation via third party donation platforms such as GiveButter.
Does GiveButter really have zero fees?
GiveButter doesn't charge a platform fee, but credit card fees still apply since they leverage on Stripe payment processing services.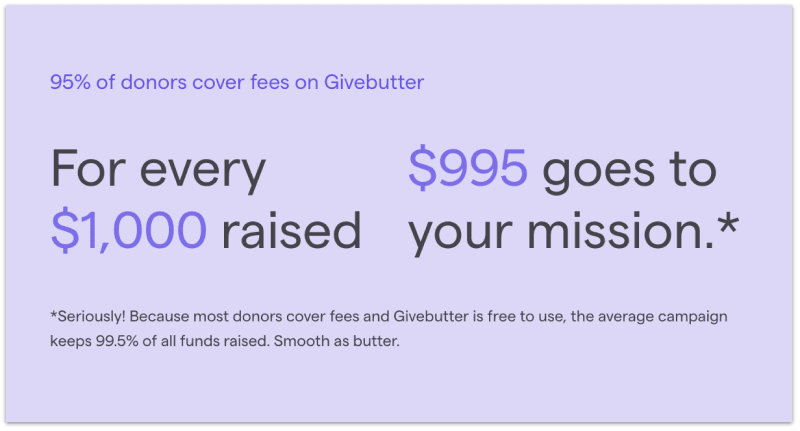 According to GiveButter, organizations receive an average of 99.5% of all funds/donations raised.
What are the other donation platforms that Squarespace support?
Squarespace supports any third party donation platform as long as they (the donation platform) allows you to embed the donation form on your site, just as GiveButter did.
GiveButter alternatives that allow you to embed their donation forms are:
Give Lively
DonorBox
Fundly
Donately
Little Green Light
Related Articles