Here's are some of the best church websites from the US, UK, Australia, Canada, New Zealand and more.
They are handpicked after scouring over a hundred websites on the internet, that  hopefully will inspire your next web project for your community.
While building a church website is no easy feat, considering the type information and features to include on the site.
I've tried my best to include the top features each of these church website has to offer and the website builder platforms used to build them.
So here are the best church websites from around the world:
1. Planetshakers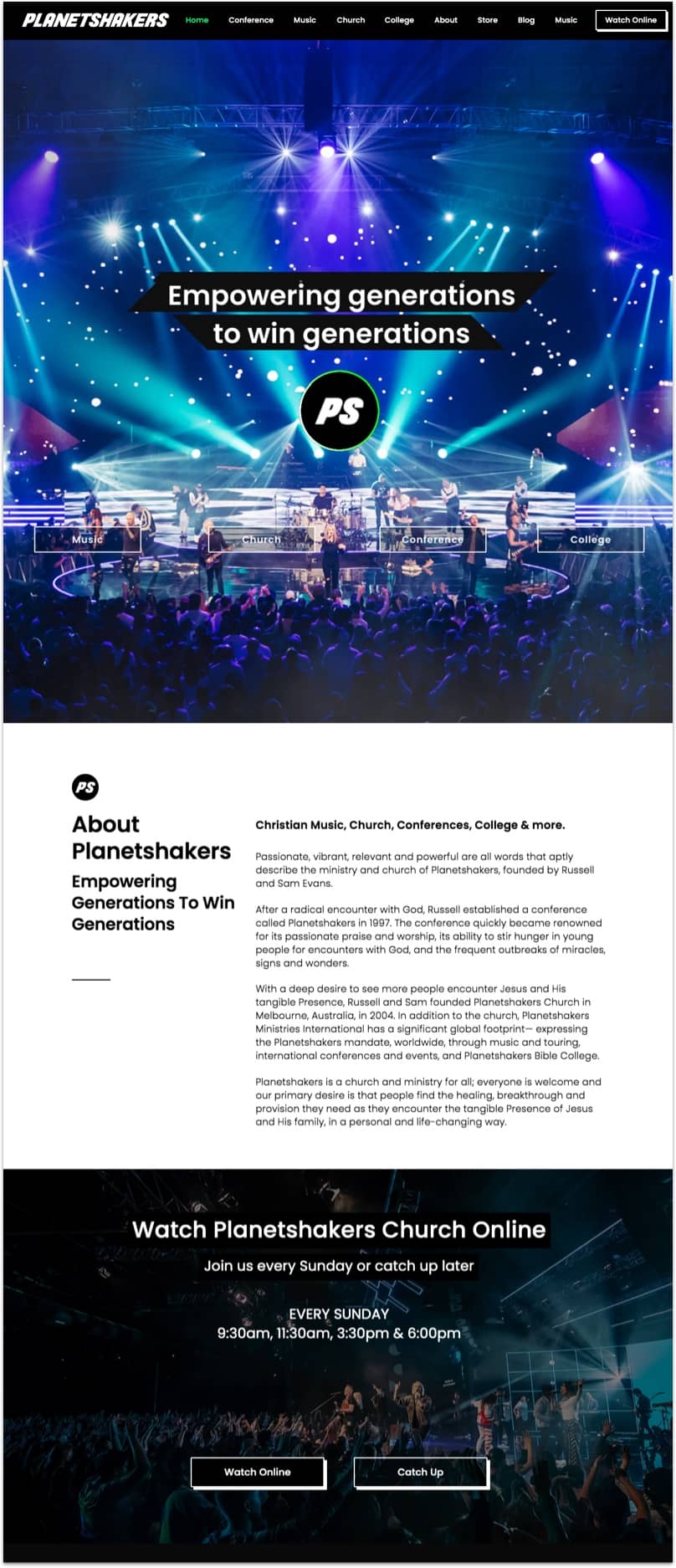 Planetshakers is a contemporary music band whose mission is to spread worship music around the world. What started as a conference has quickly became renowned for its passionate worship to God and Jesus. They are now based in Melbourne Planetshakers Church under the leadership of pastor Russell and Sam Evans.
About Planetshakers website: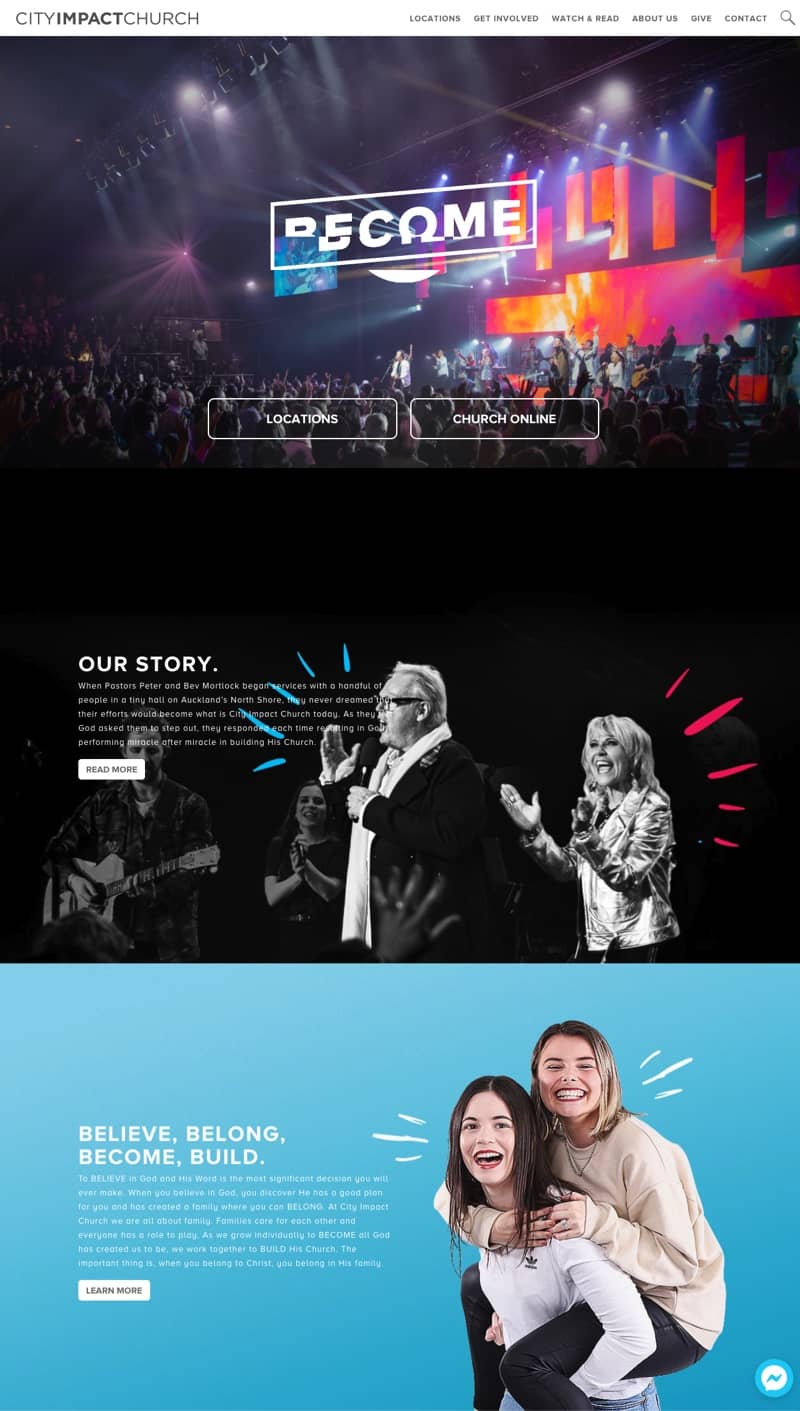 Pastors Peter and Bev Mortlock, along with their family and a handful of people, pioneered City Impact Church in Auckland, New Zealand with a vision to reach a nation and a generation who really didn't understand the amazing dynamic of being a Christ-follower. Their contemporary approach and empowerment of others grew the church into what it is today.
About City Impact Church website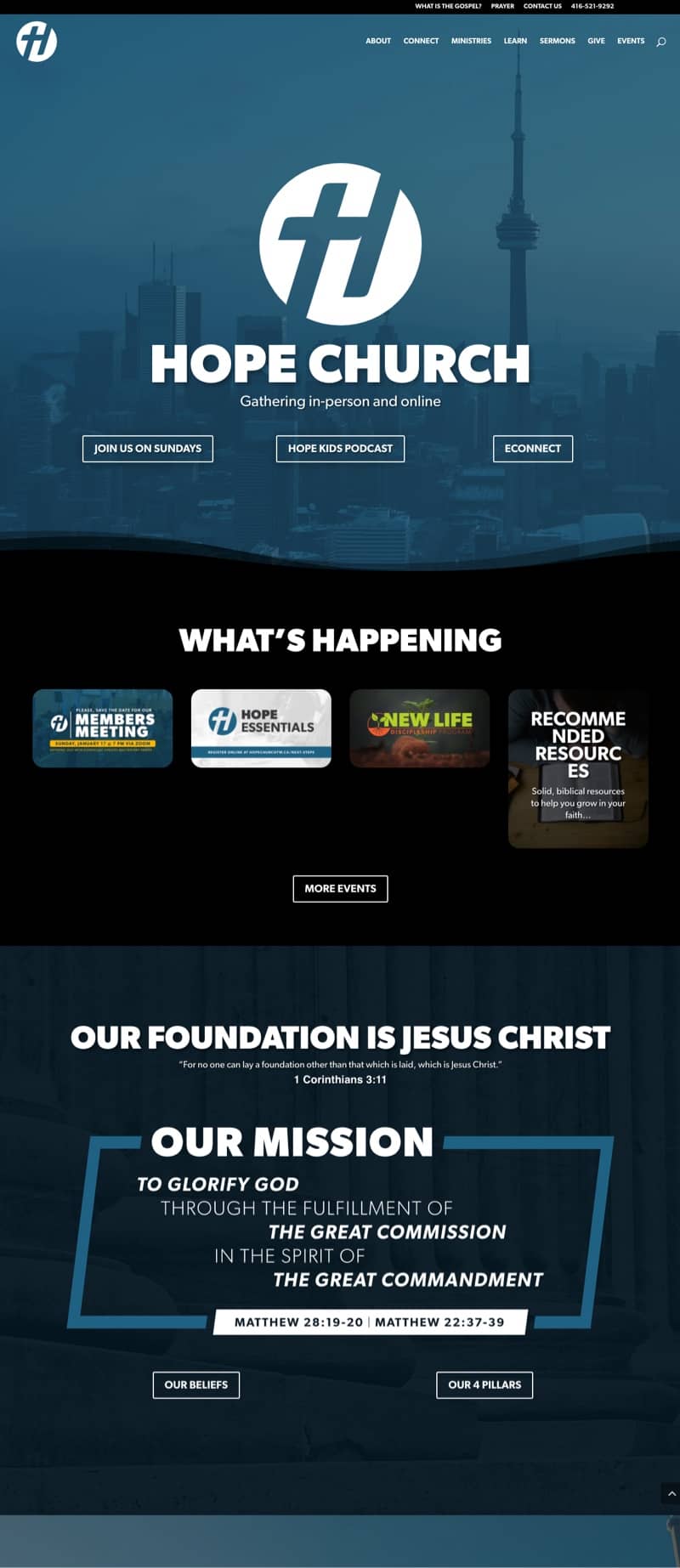 Based in Toronto, Ontario, Canada, the elders of Hope church chose the name that reflected what the church were experiencing and hope to be — to help those who were hurt and broken to find the HOPE of Jesus Christ.
About Hope Church website: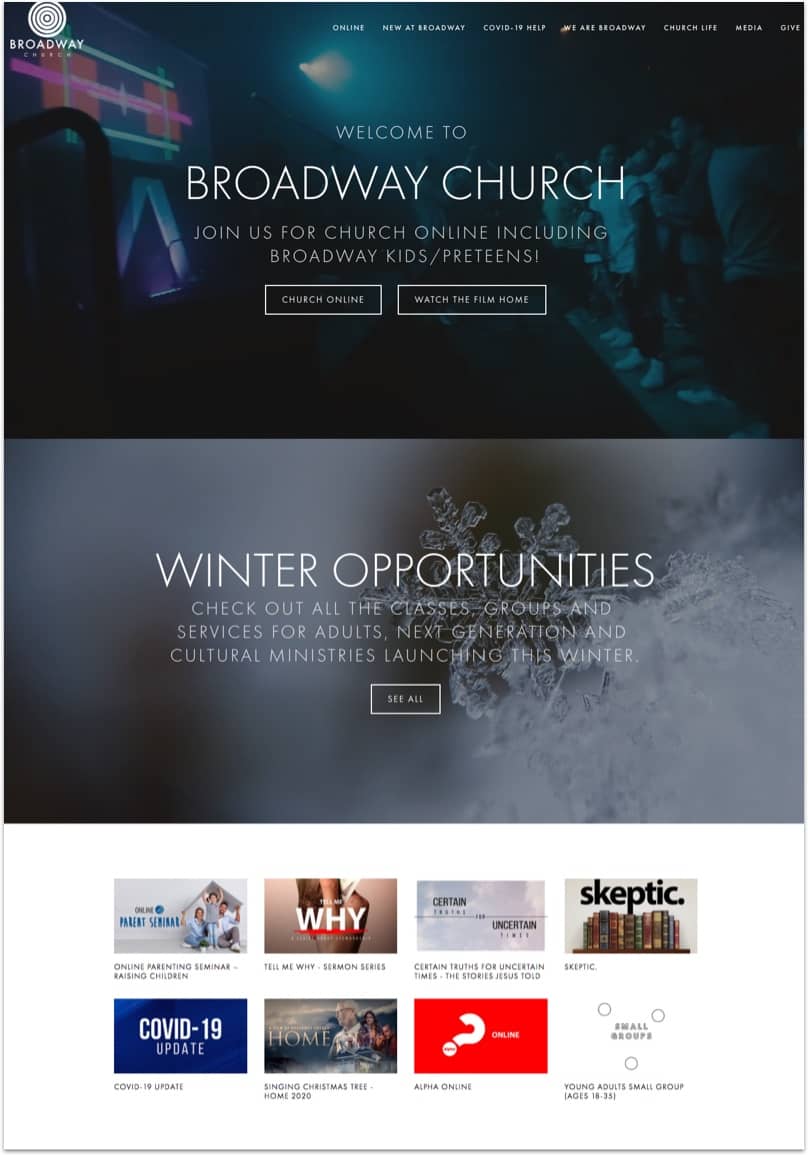 Broadway Church from Vancouver aims to be a safe environment for those who want to seek and grow in Christ. Their website offers various online programmes for adults, teens and children to participate with their community.
About Broadway Church website:
The Broadway church website is built using Squarespace. You can think of Squarespace as the Apple of website builder, where every website template is curated and the user interface/user experience is thoughtfully designed.
You can watch their service live every Sunday, they update the timing frequently.
Should you choose, you can register for baptism on their website as well.
They offer ministry opportunities for various cultures.
There's plenty of video/audio resources — Sermon recordings, notes, podcast on worship, spiritual growth and creative arts.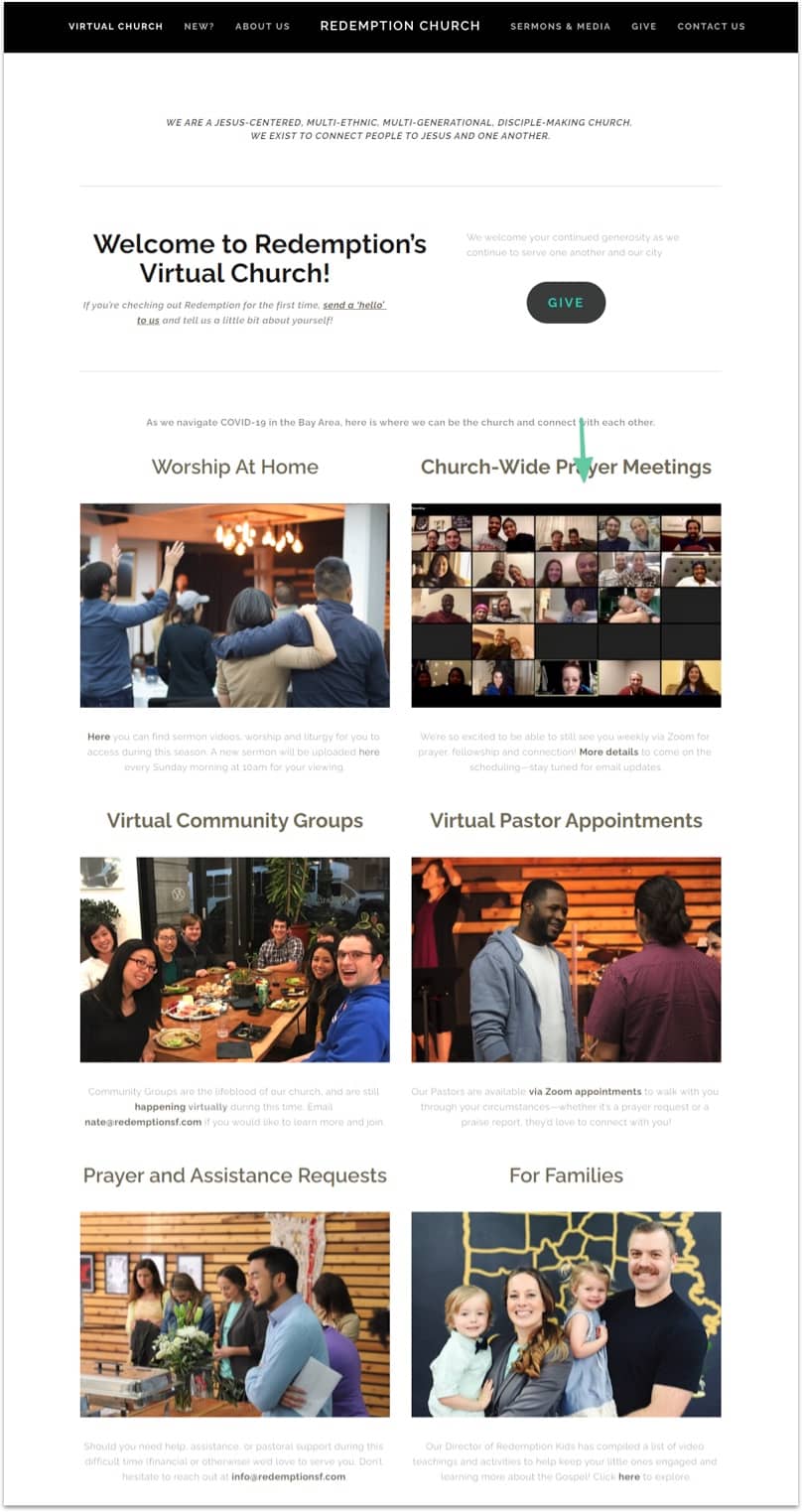 Redemption SF is a community of faith that affirm The Gospel Coalitions doctrinal statement. While they are based in San Fancisco, they host virtual events like prayer meetings, community group, worship sessions and more.
About Redemption church website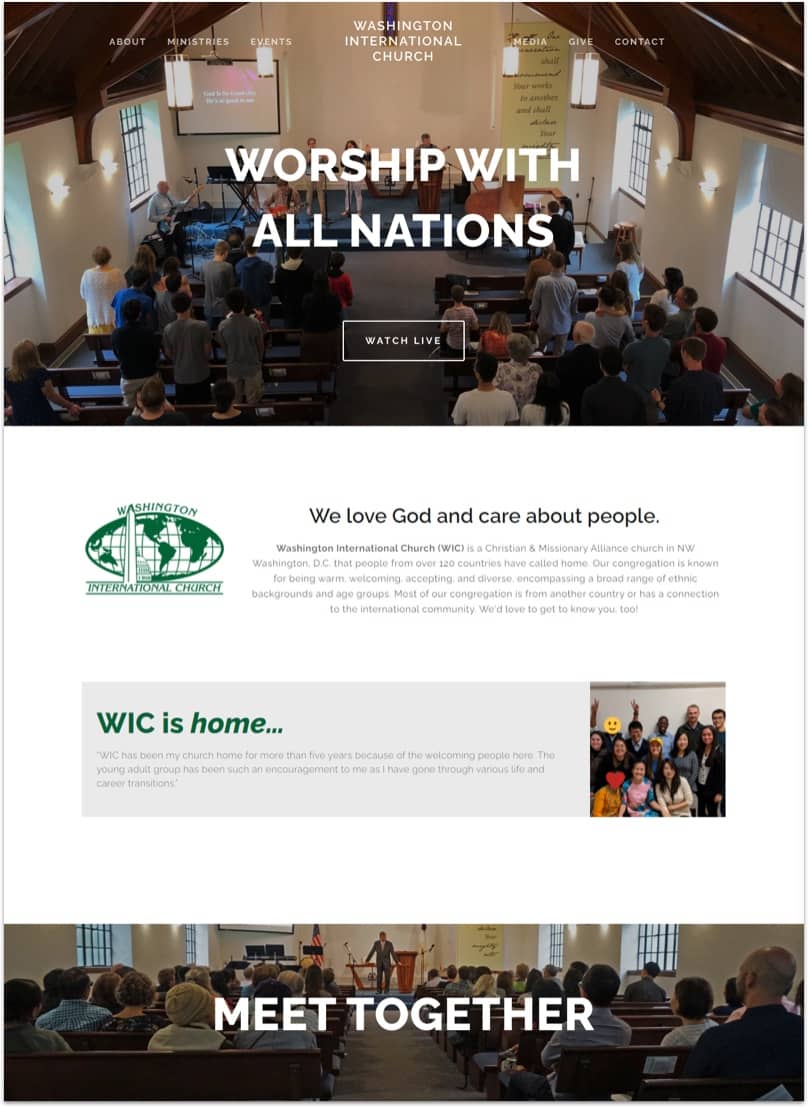 Washington International Church (WIC) is a Christian & Missionary Alliance church in NW Washington, D.C. that people from over 120 countries have called home. Their congregation is known for being warm, welcoming, accepting, and diverse, encompassing a broad range of ethnic backgrounds and age groups.
About WIC website
WIC website is simplistic by design but offers all the information needed for fellow Christians to participate in the weekly service.
While they doesn't offer live streaming of their sermons but you'll be able to listen / download past episodes.
You'll also be able find a list of upcoming social events  at the church (updated weekly).
WIC also accept online donations via NCS services, an online platform for community management and donations.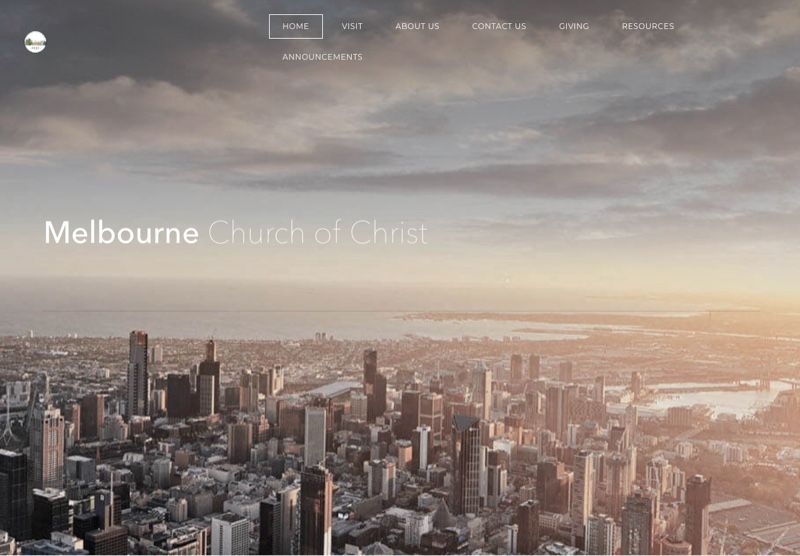 Melbourne Church of Christ (coc) is a local community that connects like minded folks, whether they're looking for one-on-one bible studies, devotionals or a Sunday service.
About Melbourne Church of Christ website
This website is built using Weebly, a website builder for anyone who wants to get a website up quickly. It's one of the easiest to use (and update) website builders out there and offers everything you need for a basic website.
On Melbourne COC website you'll find the latest info on Sunday service (updated weekly) if you choose to visit, and you'll get the direction to get there.
They also offer ministry for teens, university students, professionals, and even married couples, which you can learn more on their site.
Lastly, you'll be able to find a whole host of study materials for personal and spiritual growth.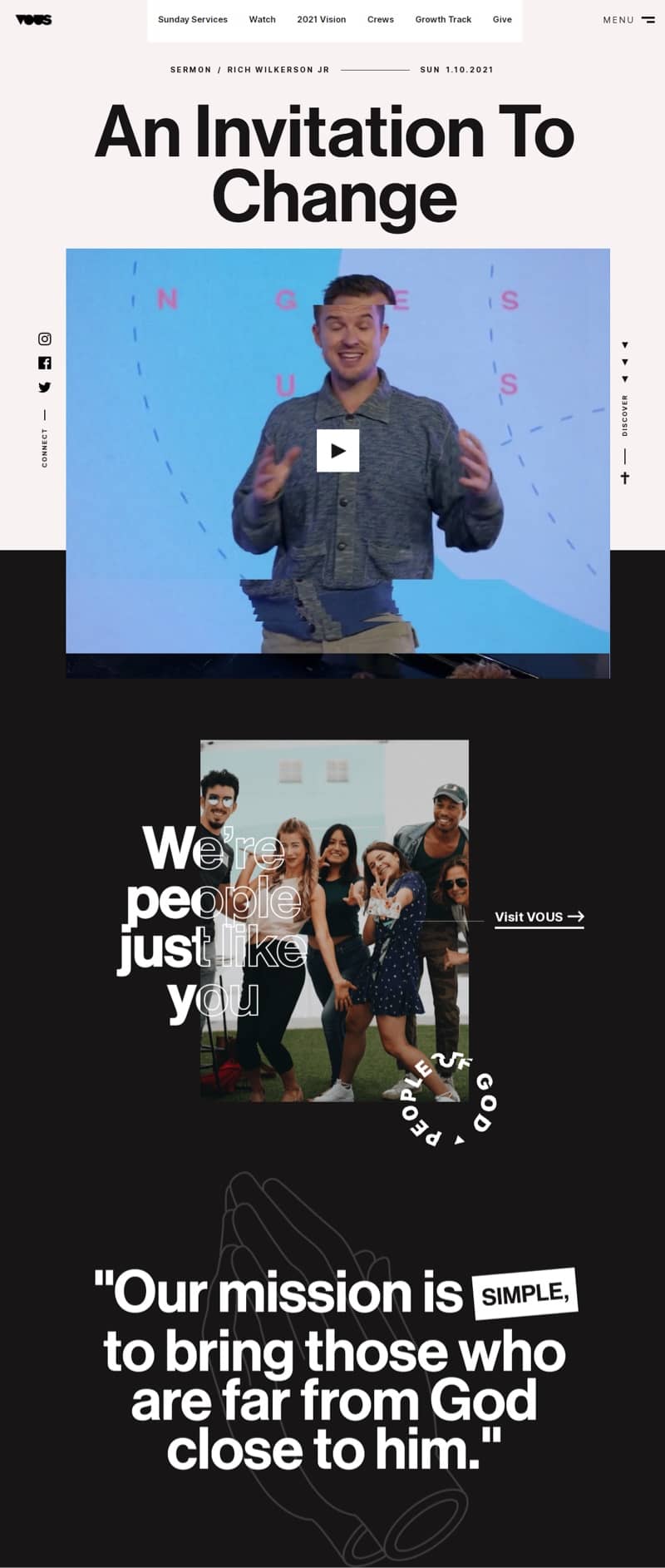 Vous is a church in Downtown Miami that would be a home to all ages and represent the diversity of this city. It's lead by pastors, Rich and DawnCheré Wilkerson, who have a big heart and dedication to spread the life-transforming message of Jesus
About Vous Church website
Vous is built using Webflow, a website builder made for designers.  It's flexible in its ability to create custom layout and animation for website which is perfect for designers. Webflow also replaces a lot of the traditional workflows that comes with web design and allow anyone (or designers really) to translate directly from design to live website.
Which is why Vous website is one of the most unique church websites on the list PLUS there are plenty micro animations which makes scrolling the website a lot more fun.
Just like other church websites on the list, Vous stream their weekly Sunday service.
Each week, Vous offer interactive lessons, worship sessions for kids, high school and college students to grow and have fun.
Vous also sells various merchandizes — Sweatshirts, sweatpants, beanies, socks and more on their  Shopify eCommerce store.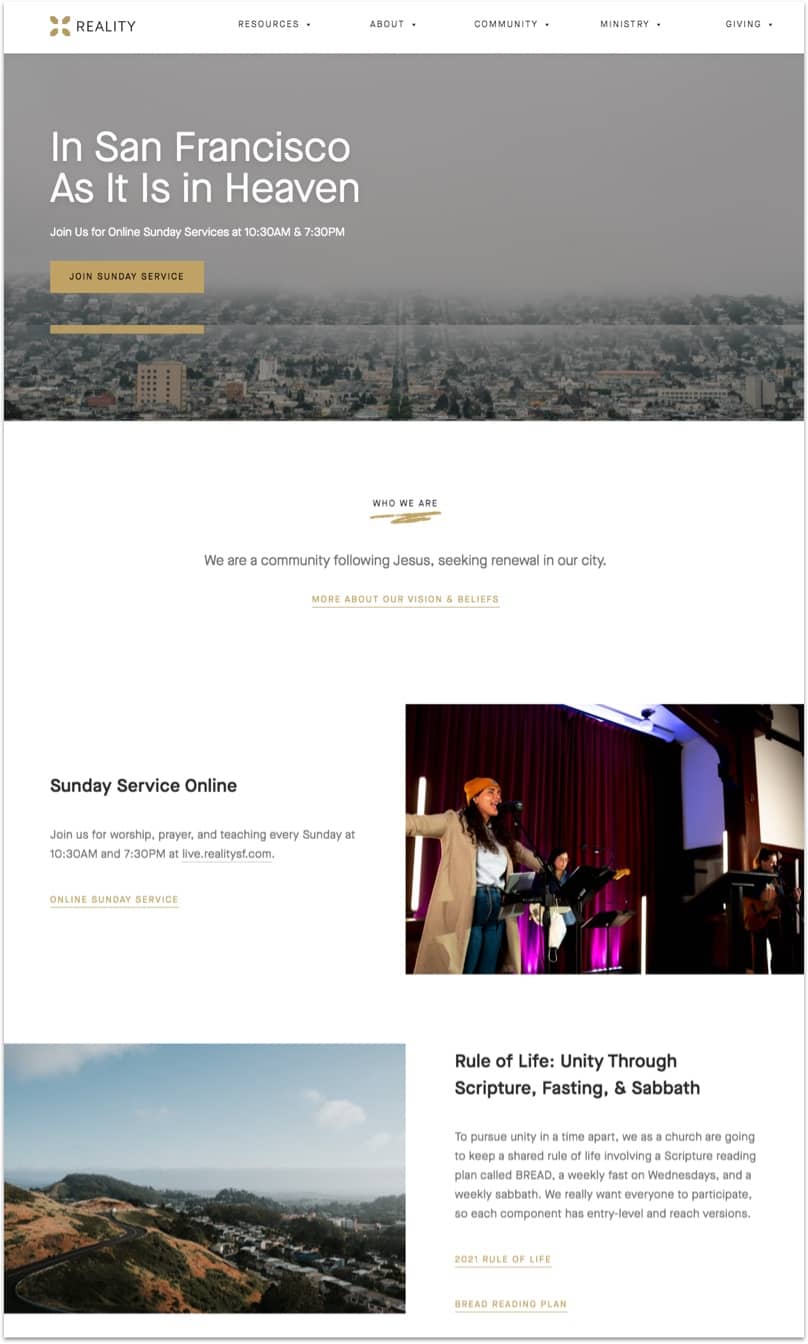 RealitySF is a local Christian community in San Francisco whose aim is to communicate the work of Jesus in a way that everyone in our city can understand. Currently, there are over 90 Community Groups meet during the week throughout the Bay Area.
About RealitySF church website
RealitySF livestream their weekly Sunday service, which you can find the latest schedule right on the website.
On their website you can find info on various ministry: for children, youth and parents. This is one of the main tools for them to connect with new people in the community.
There are also tons of learning resources on the site — articles on discipleship, podcast on bible study, which you can view, download and more.
RealitySF also accepts online donation via Church Center.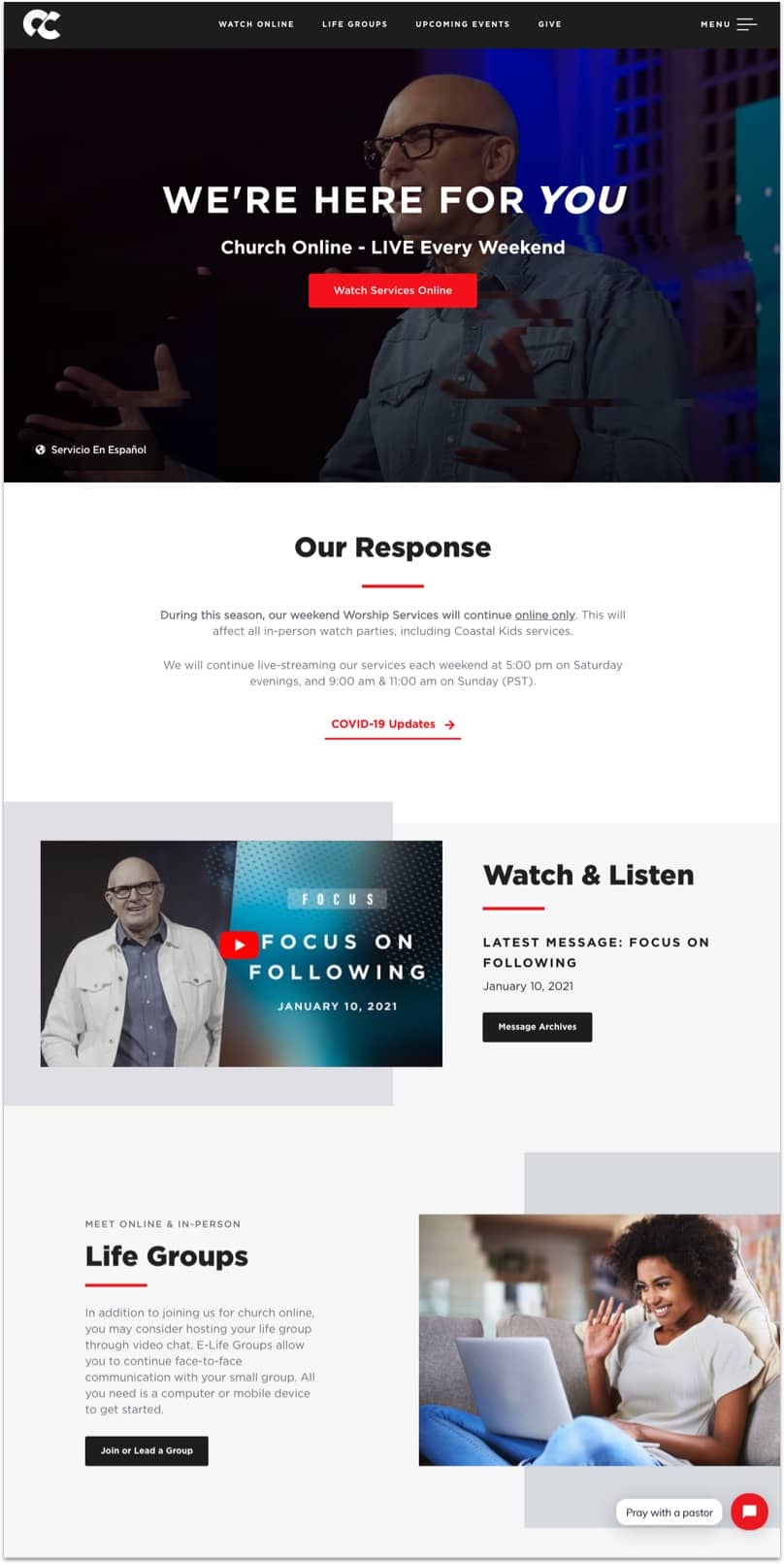 Coastal Church's goal is to enrich the community in Vancouver with practical teachings of Jesus Christ. They often organize life groups, and weekly ministry for pre-school children and teens that features fun music, video teaching, and activities focused on the Bible.
About Coastal Church website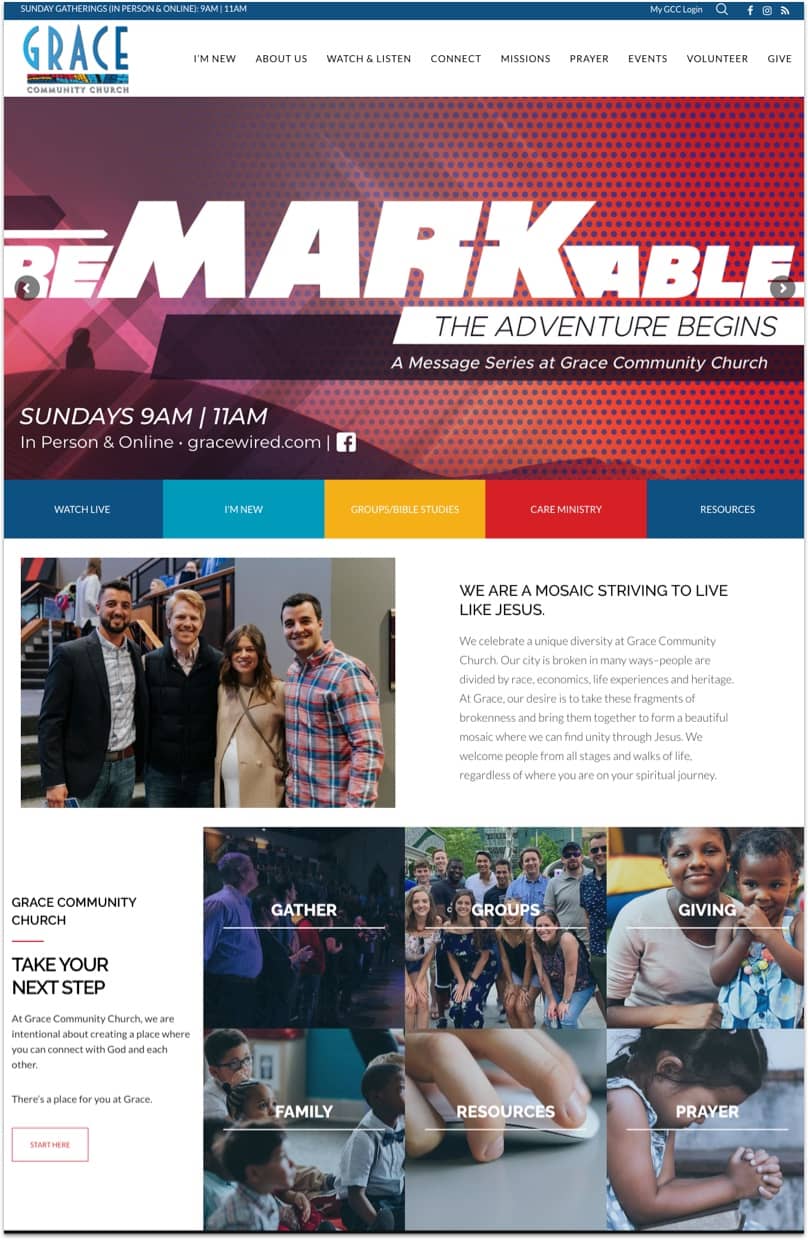 Grace Wired is a diverse community Church in Detroit. Their goal reach out to people of Detroit who are in less-than-ideal situation bring them together to form a beautiful mosaic where we can find unity through Jesus.
About Grace Wired Church website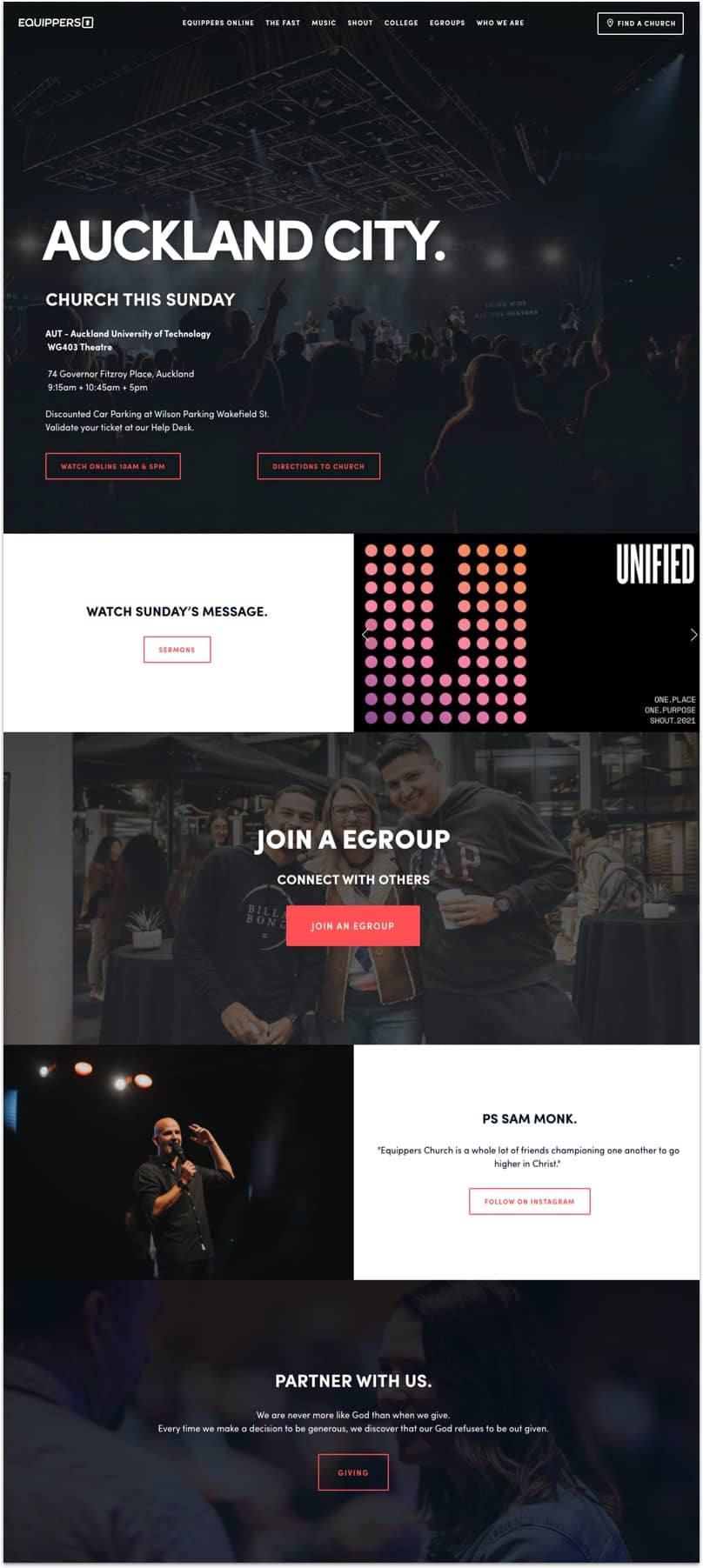 Equippers is a global community that span across 11 countries around the world. There are 40 churches altogether with members championing one another to go higher in Christ.
About Equippers church website
Equippers Church broadcast their weekly service online every Sunday. You can also join their Zoom foyer after the Sunday livestream.
What's cool about Equippers is that they have a band of their own producing original music tracks, which is available for download.
They even set up a college where individuals are immersed in a strong leadership culture, to be trained and developed creatively. All students are taught how they can impact their world and are equipped for a life of influence.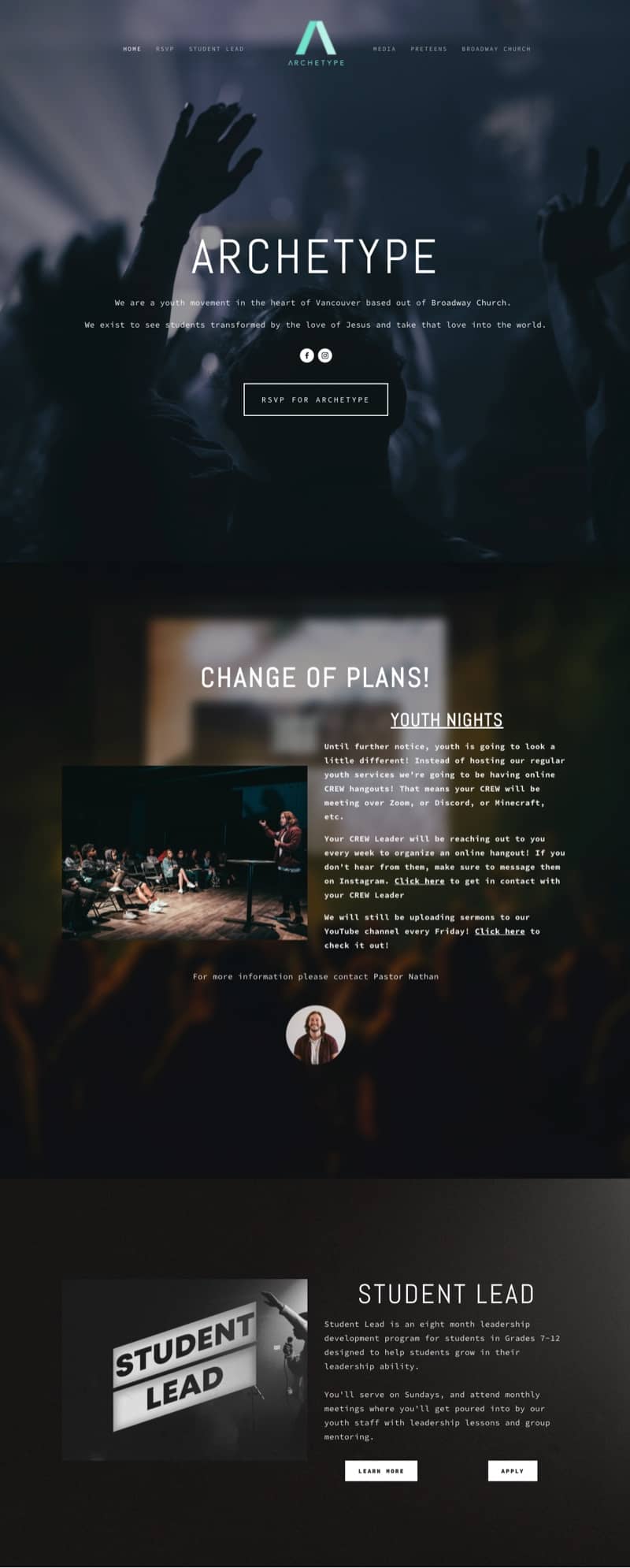 Archetype is a youth movement based in Vancouver whose goal is to help students grow in their leadership ability. Students can attend monthly meetings or get mentored in various training programmes.
About Archetype Youth website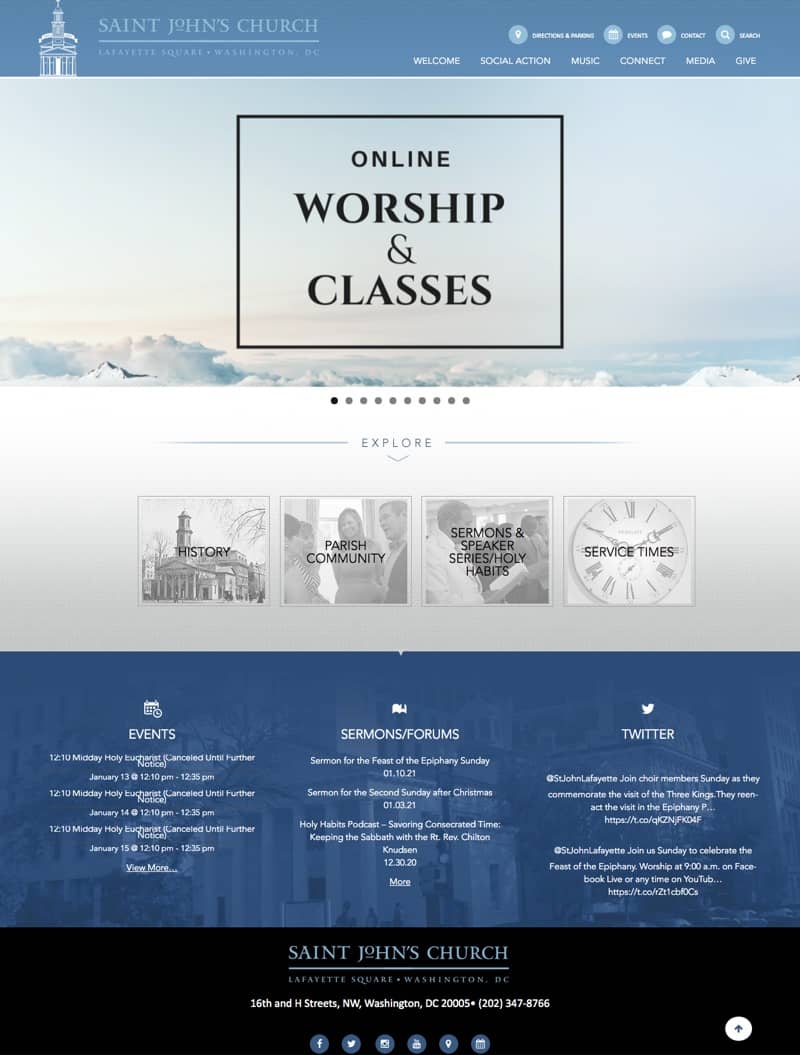 Made with Wordpress
St John's is a Episcopal Church located right across the white house in DC Washington. They welcome all to come and worship—whether they're regular members, or persons seeking a moment of solitude during the day, or visitors to the city looking for a Sunday service.
About Saint John's Church website
Saint John's website is built using Wordpress and features a serene design language that aptly reflects the peace and quiet setting in a church.
You can watch the weekly Sunday service livestream which is updated weekly on their website.
You can also opt to join their weekly bible study online, where everyone will meet via Zoom on Sunday.
The Saint john's Church organizes monthly activities for fellow members to learn more about the Episcopal faith, connect with new friends, and deepen your personal spiritual journey.
If you're in a fortunate position, you can make a pledge to the church online. Any pledge, large or small will help sustain the Church activity for the year.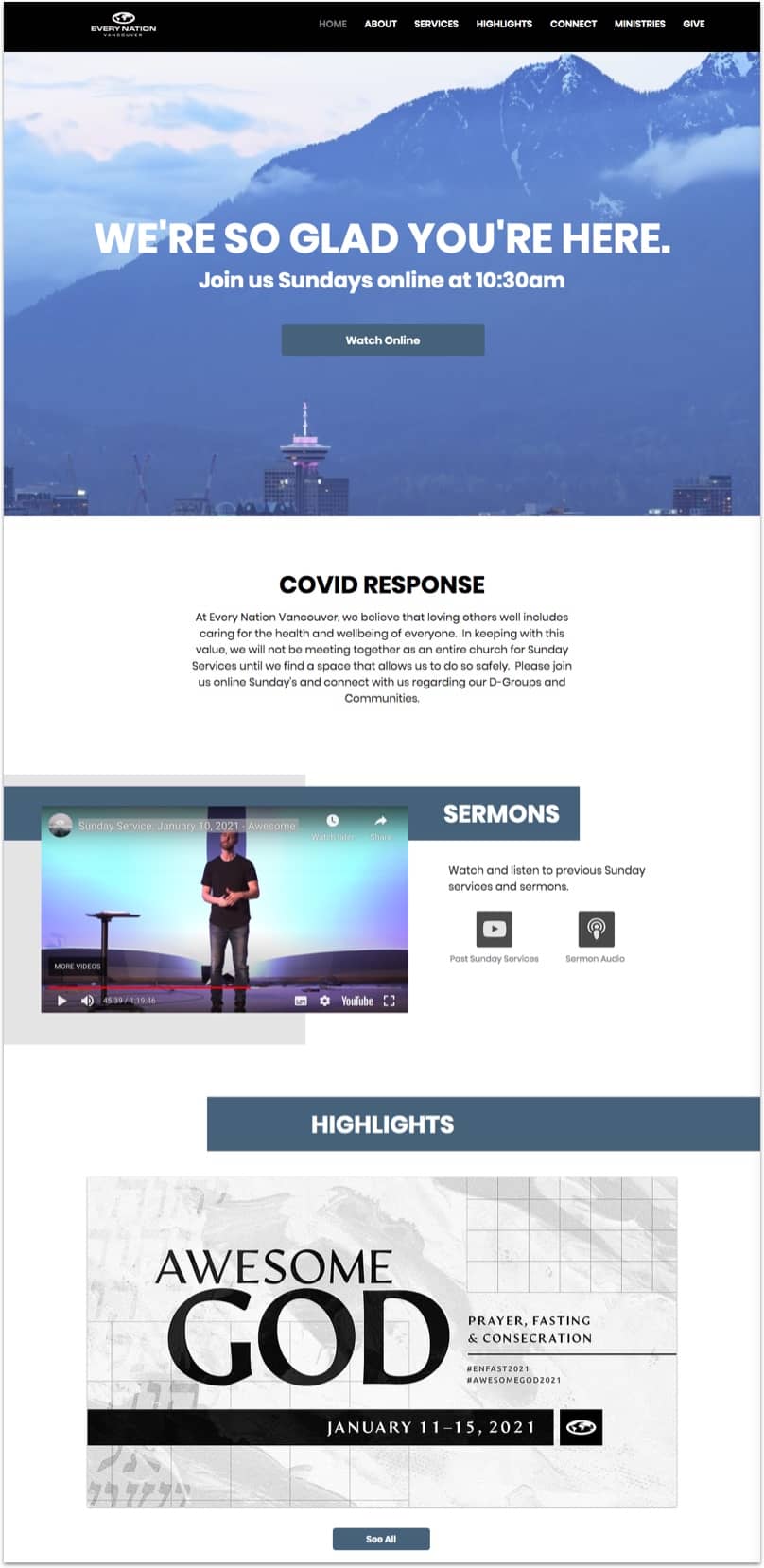 Made with Wix
Every Nation (EN) Vancouver is part of a global community whose goal is to help those who wish to grow their personal relationship with God. EN build local churches primarily through evangelism and is passionate about preaching the gospel even for people outside the Christian faith.
About Every Nation website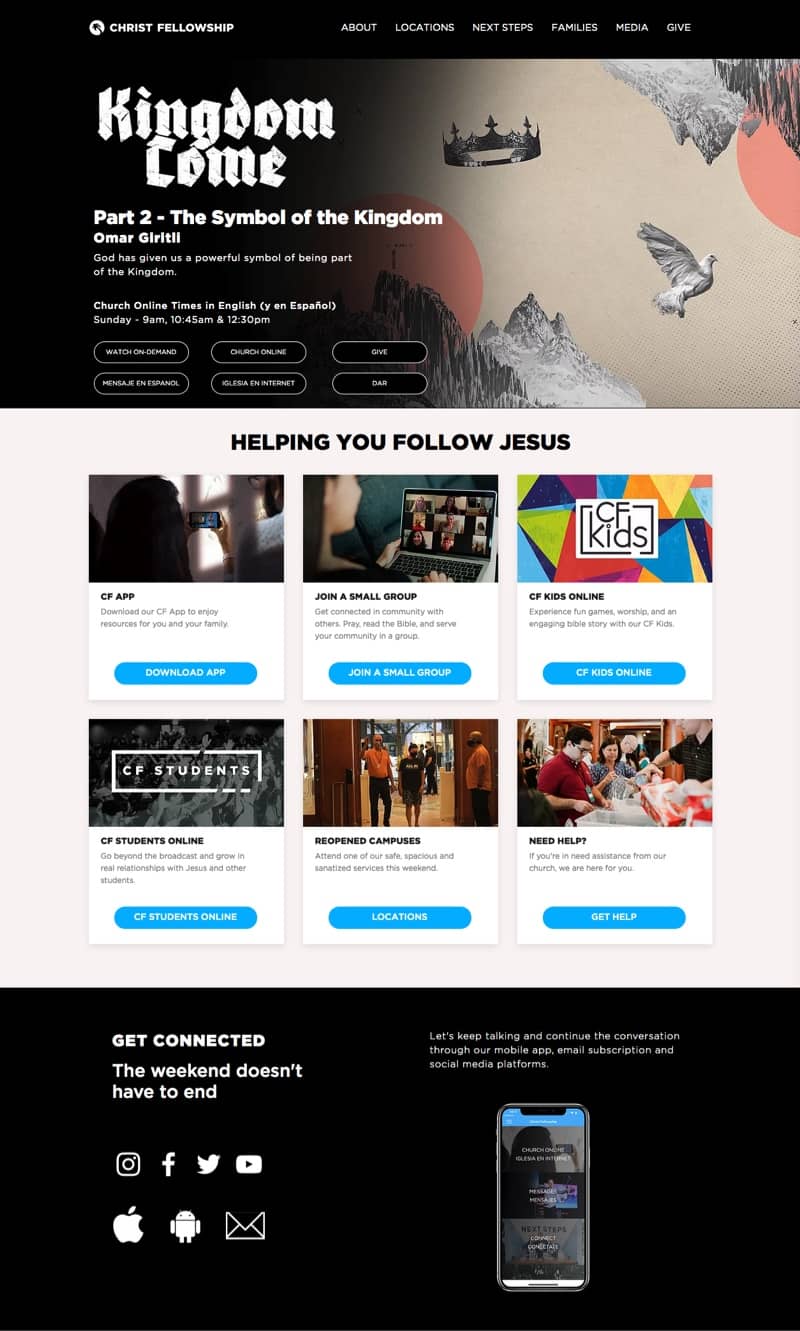 Made with Wix
Christ Fellowship (CF) was founded in 1917 to impact Miami by helping people follow Jesus. Today, CF is a multi-cultural and international church meeting in multiple locations. Their vision is to establish Christ Fellowship churches across Miami, the Caribbean and Latin America.
About Christ Fellowship website
Just like Every Nation, Christ Fellowship's website is also built using Wix. It's good to know that Wix have dozens of website templates for church, so it's really easy to set up a website quickly for your community.
There are many ways to engage with CF online — You can watch Sunday church services (In English and Spanish) on their website, or you can also join their sessions on Facebook Live, Youtube, and on Roku.
There are small groups on CF in which you can join via their website. They have small groups of all types, including groups for men, women, couples, recovery and support that meet online.
CF also organize ministry for youth, especially kids, students, and young adults where they'd engage Bible lesson, relevant music, and hands on activities that help bring God's Word to life.