Not sure if Wix bookings is right for your business?
Here are 13 practical examples of how small business owners and consultants use Wix bookings on their site.
We'll explain how these businesses use Wix Bookings to allow their customers to book free consultations, classes, appointments, and more.
While Wix is free to use, Wix Bookings (the plugin) is not. You'll need to upgrade to a Wix premium plan (Business Basic starts at $17/month) to start using Wix Bookings.
Despite that, I recommend getting the premium version since Wix has one of the cheapest Premium plans.
Plus, they always offer 50% off upon signing up, which is pretty generous of them.
Let's dive right in.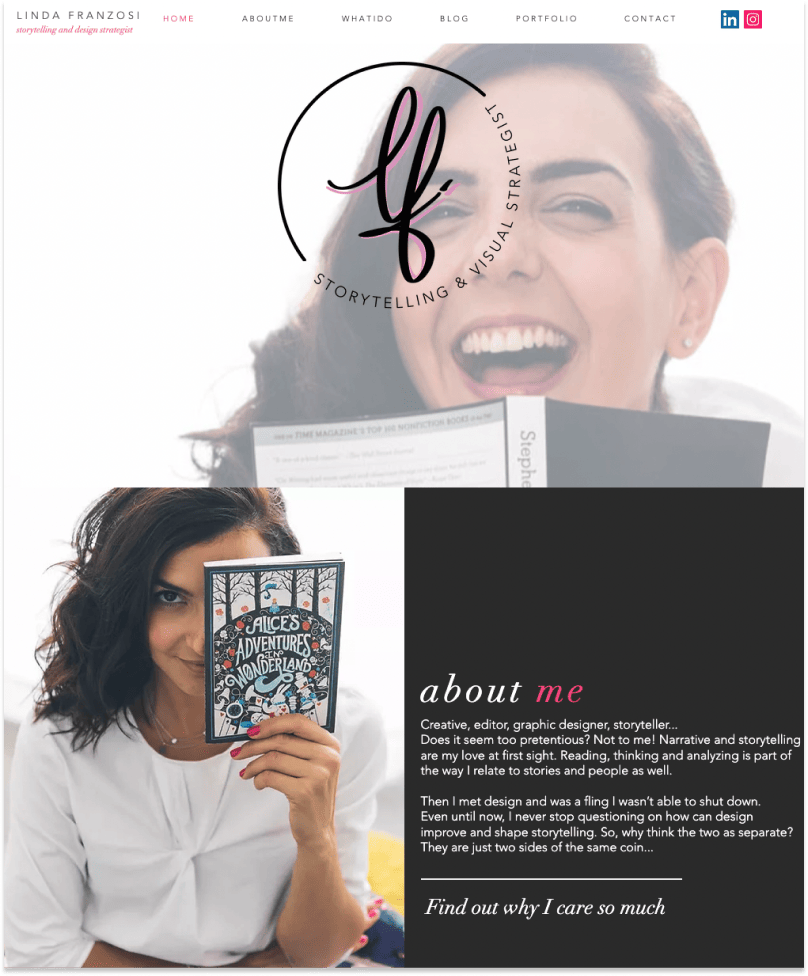 Made with Wix and Wix Bookings
Linda Franzosi owns the self-titled website. She always had a love for writing, books, and creativity. She focuses on helping others develop content strategies, improve content management, and work on visual communication through graphic and web design.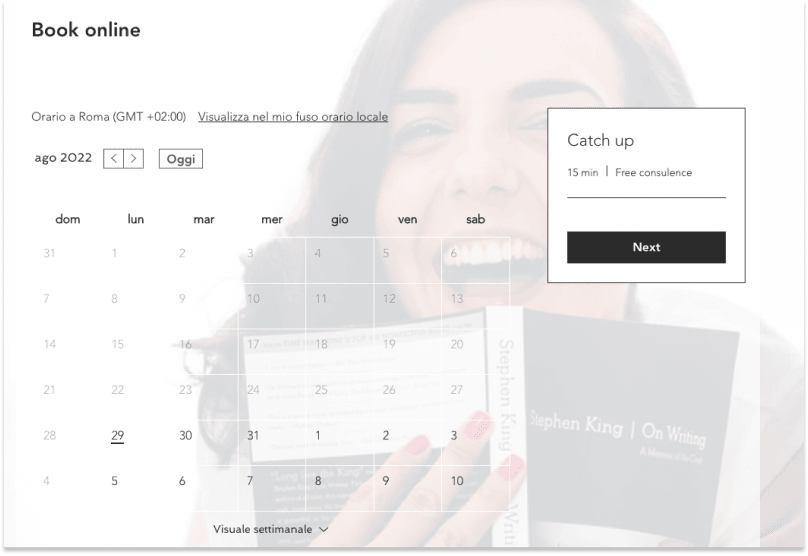 As you check out Linda's booking page, you'll see that she keeps things simple with a calendar and 15-minute slots. So you can click on any date and choose a time that works for you for a free consultancy.
A booking service works well since it keeps things simple and organized. It makes it easy for people who aren't tech-savvy so that you can get more customers.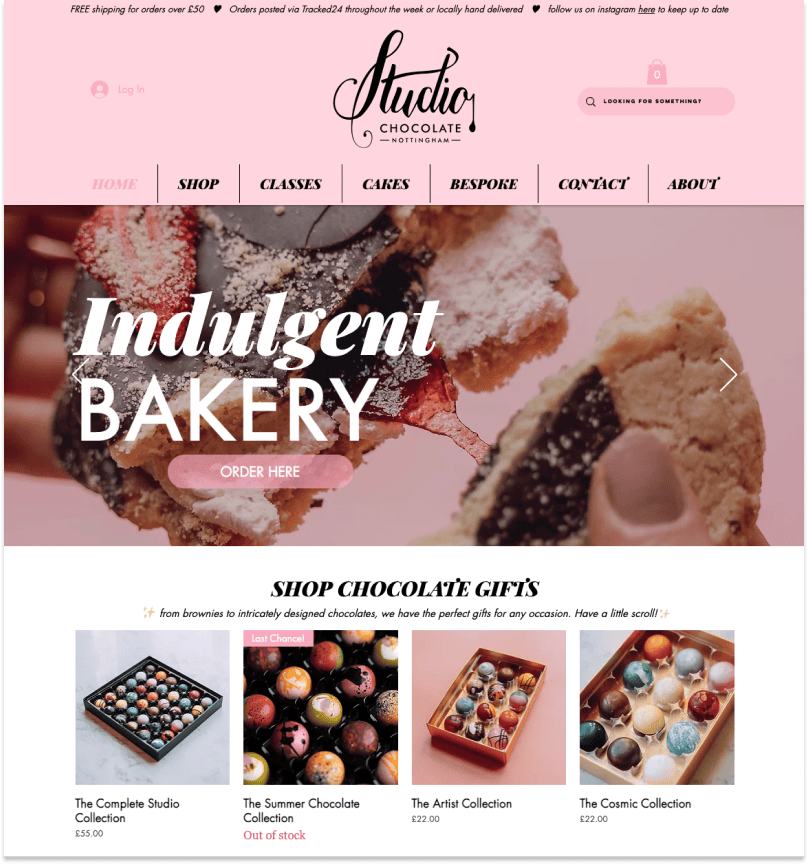 Made with Wix and Wix Bookings
Studio Chocolate is a business focused on making art through chocolate and sweets. They make creations for people and also hold classes to teach others. Ellie Wharrad established the company and brought together a team to make treats.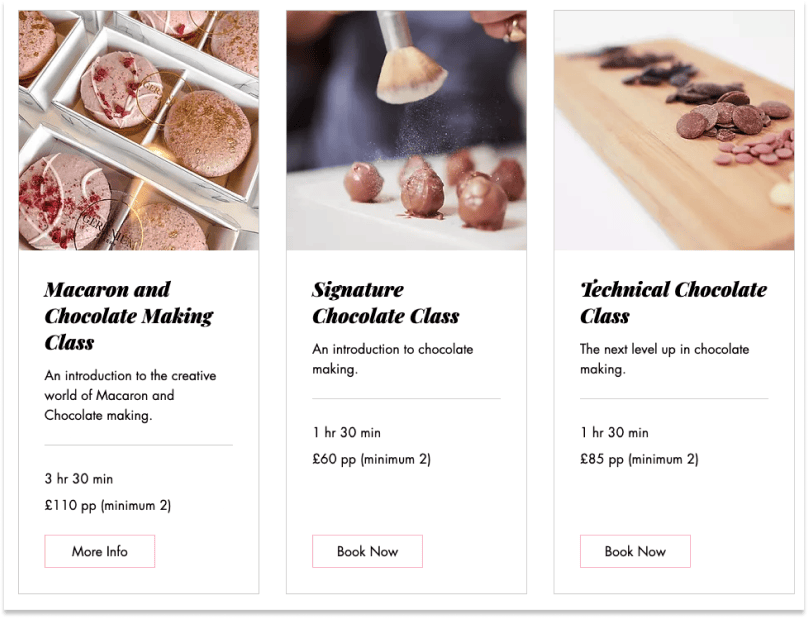 Studio Chocolate lets you book classes to learn how to make your chocolate treats. First, choose what course you want while it also mentions the length. Once you select a class, you pick a date and time to schedule it.
Since you have multiple options, this approach makes it easier to pick the class you want before you choose a time and date. It presents all the necessary information so you won't surprise your customers.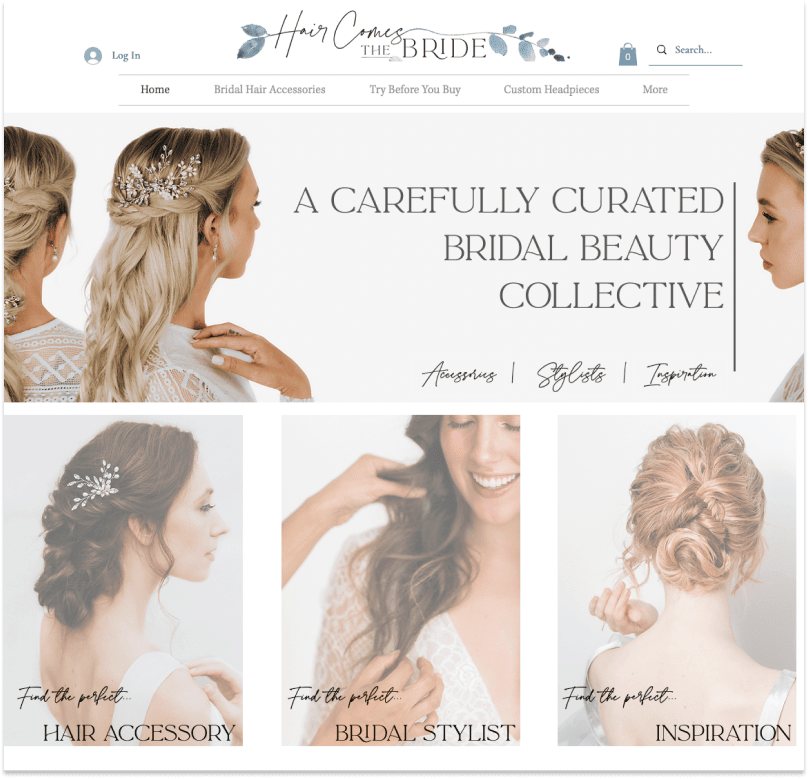 Made with Wix and Wix Bookings
Hair Comes the Bride focuses on helping brides prepare for their wedding days. They can find hairstyles, accessories, headpieces, and even makeup for the upcoming event. Gina Ludwig is the company's CEO and has worked in the industry for over 20 years.
Committing to a specific hairstyle can be difficult for a wedding, so Hair Comes the Bride offers hair and makeup trials. You pick one, the other, or both, and then go to a calendar to choose the best time for you.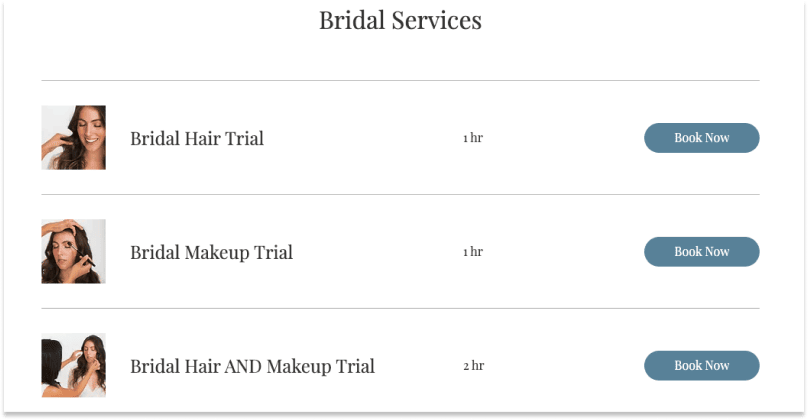 The booking site style works well if you only provide a few services. People can quickly choose from the short and self-explanatory list and choose a time so that they can decide on the spot.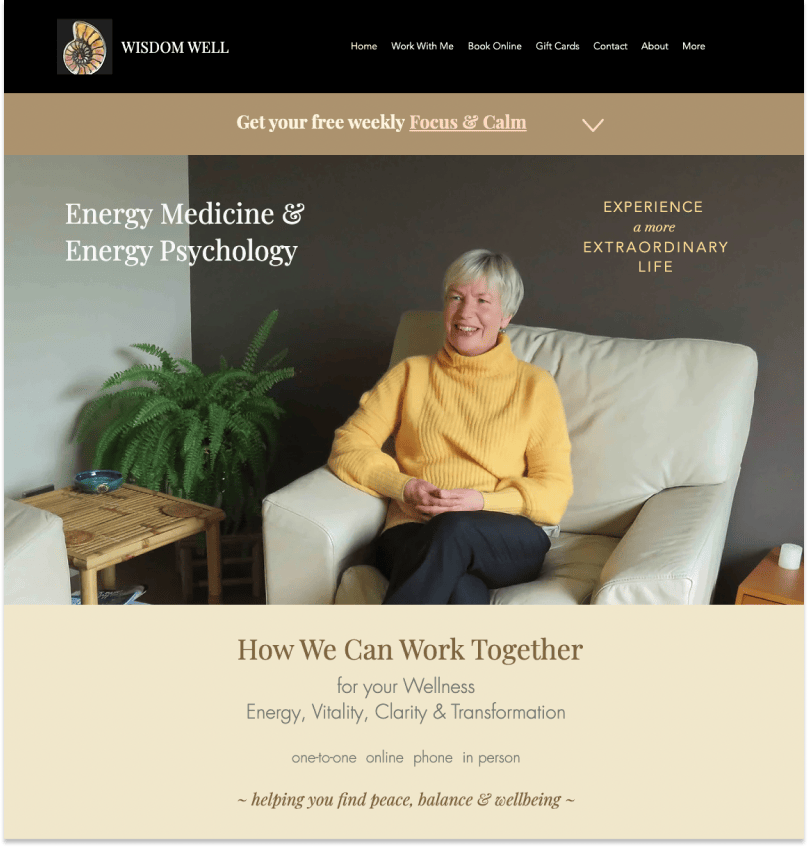 Made with Wix and Wix Bookings
Wisdom Well helps people through energy medicine and psychology. They offer consultations and programs to assist people and meet their specific needs. Lynne Saunders established the coaching business and has worked with multiple organizations around Australia.
Wisdom Well offers online bookings to help people around the world. The process takes three steps: requesting a booking, picking a date, and picking a time. In addition, you can schedule pre-appointment calls, in-person appointments, and distance appointments.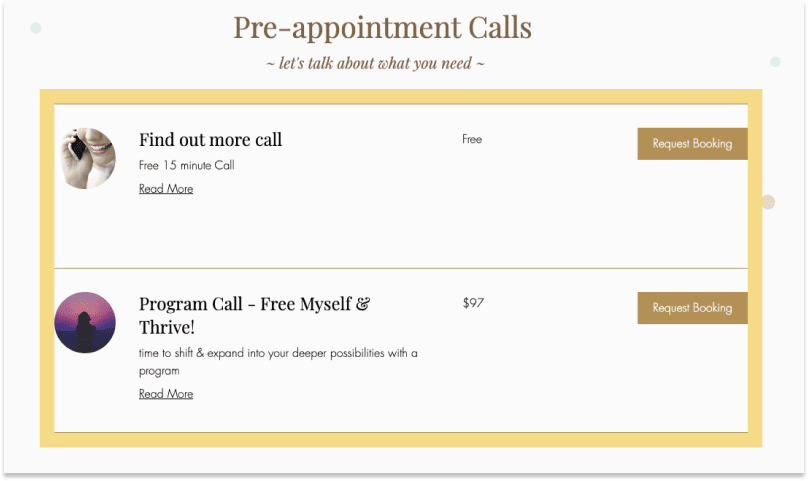 This booking site works for people who need to organize online and in-person appointments. Providing the information ensures your customers sign up for the right services.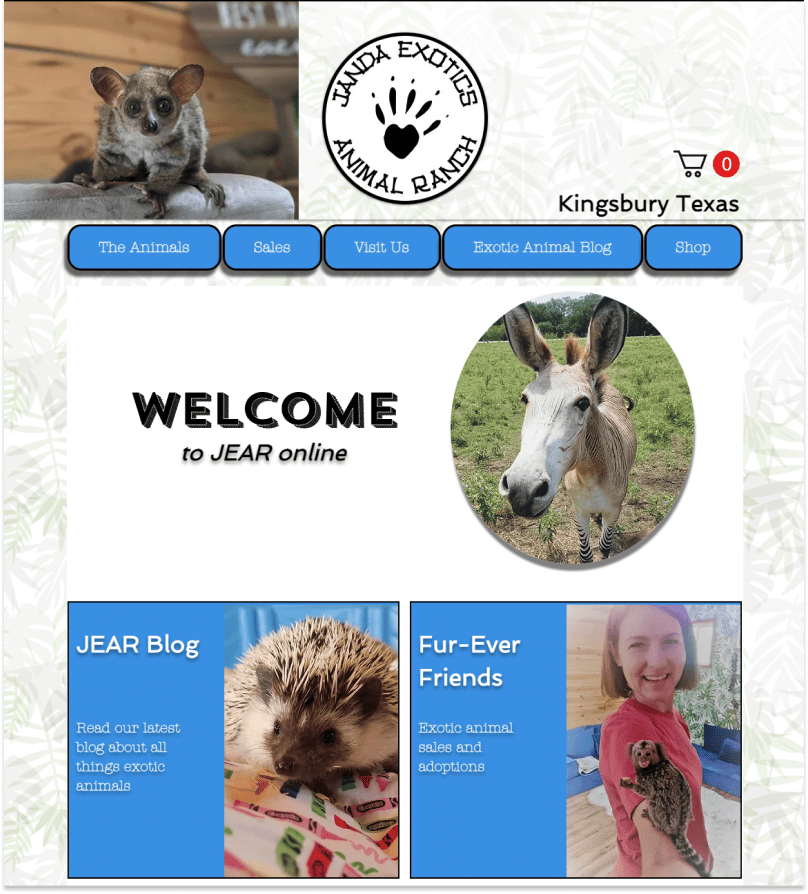 Made with Wix and Wix Bookings
This business does as the name suggests: they have exotic animals they keep. They also sell animals, take them for adoption, and have cuddle cabins. It's a family-owned company run by Ashley and Jason Duncan in Kingsbury, Texas.
The business offers various bookings based on your exotic animal needs. For example, you schedule an appointment to meet baby hedgehogs, pick one up, give them an exotic animal, get pet supplies, and drop off animals for babysitting.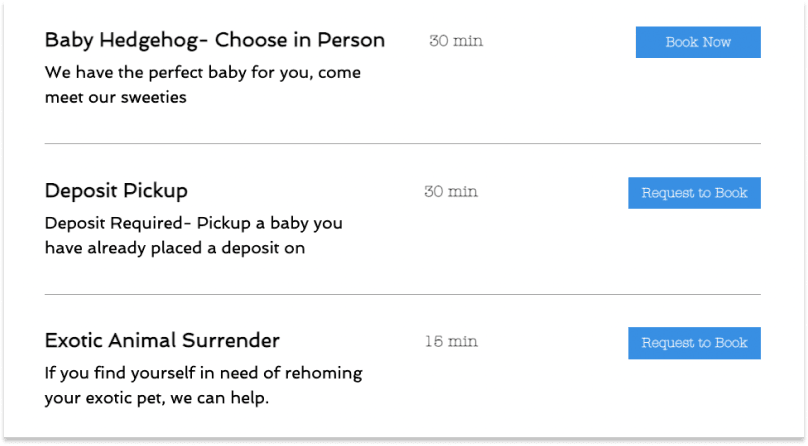 The booking service works great for specialized services. It keeps your business informed without committing you to bookings you don't have time to tackle.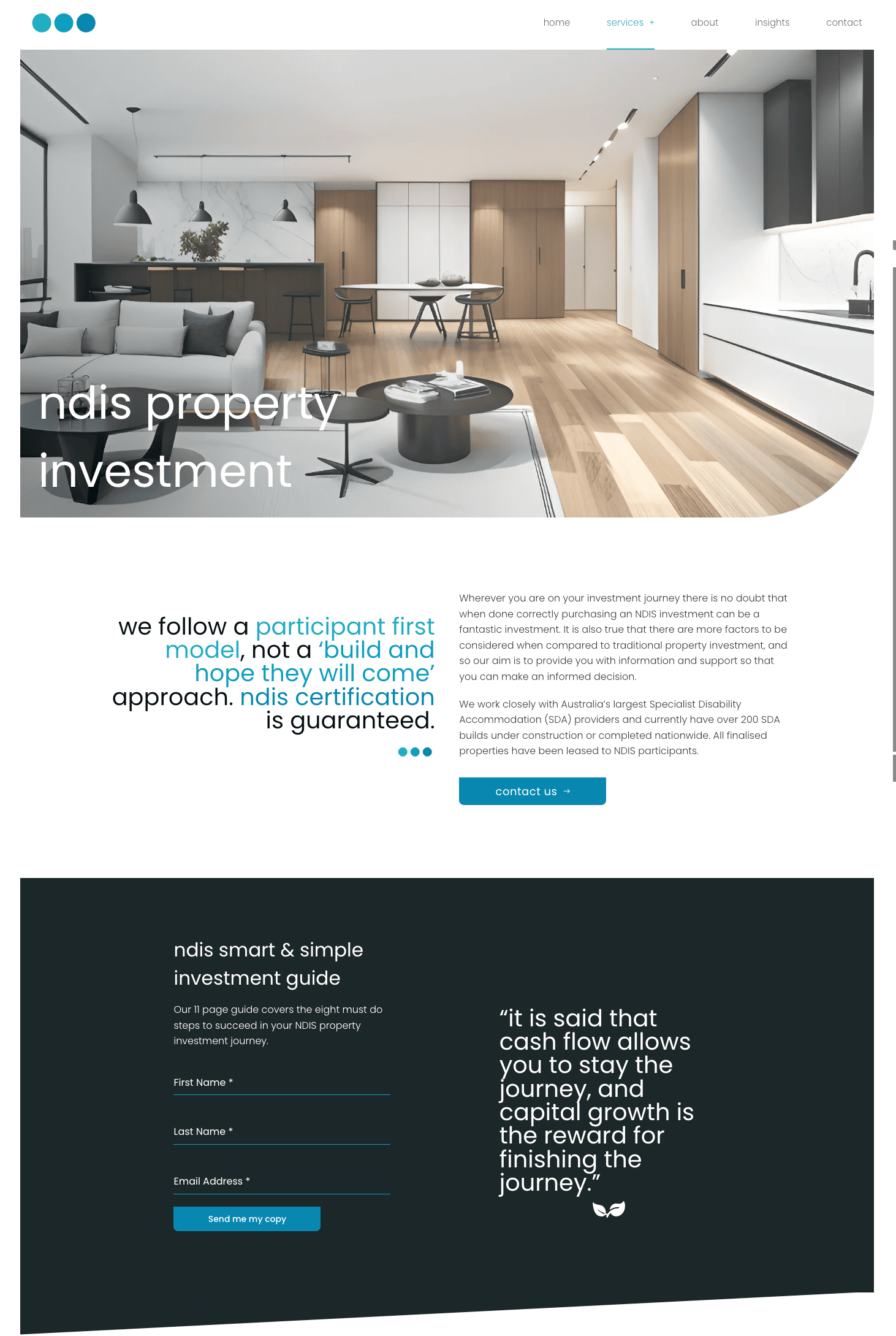 Made with Wix and Wix Bookings
The Property Professionals of Australia (PPA) help others get involved with investing and making buildings. They do so by talking about investment options to help you make money. PPA has over 50 years of combined experience.
Some people don't like to navigate multiple pages, so having everything available on a single page can help your business. That way, they can quickly fill everything out and not worry about needing to return and fix different parts.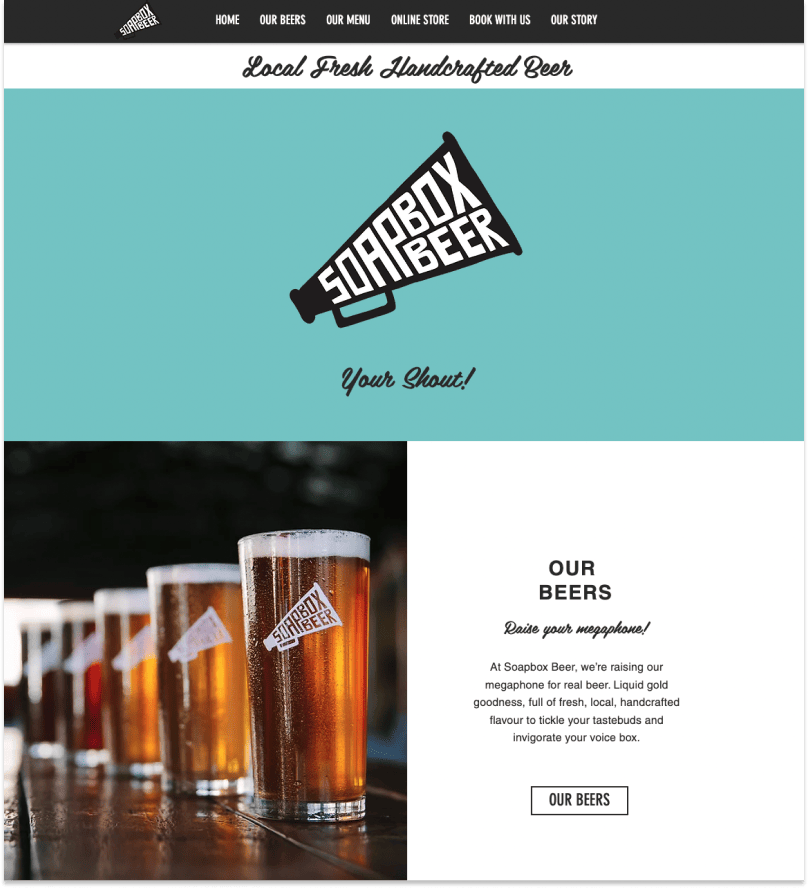 Made with Wix and Wix Bookings
Soapbox Beer offers beer and food to people as they visit the business. They focus on crafting their beer in their brewery to provide to their various customers. In addition, the location has a kitchen and a bar in Brisbane for anyone who wants to go.
Instead of booking appointments, you can use their online service to book a table. Once you decide you want to make a booking, it displays the current week with any available times. You can also move forward to other weeks and book a table for a party of 20 people or less.

The approach keeps things simple and encourages people to schedule as soon as possible. You'll want to go with a weekly booking if you want to secure bookings quickly.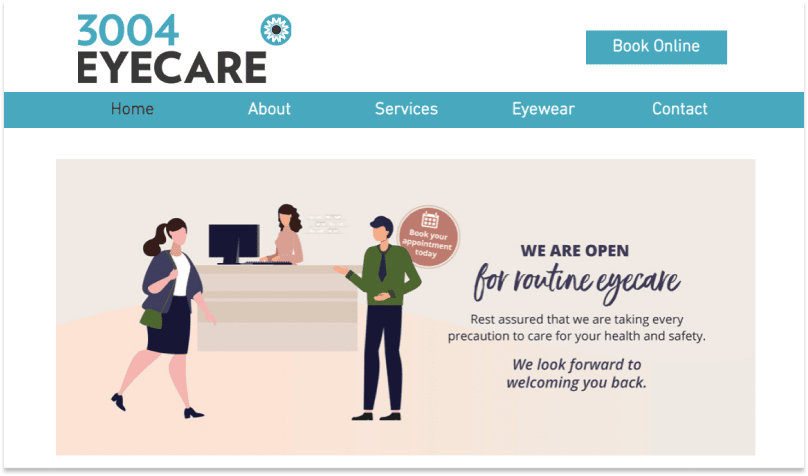 Made with Wix and Wix Bookings
Some businesses want to help people with their physical needs, so 3004 Eyecare focuses on eye-related problems. They'll help people with eye examinations and get them glasses. The business is an optometry practice focused on making it comfortable for others.
When you book your appointment, the website gives you a few options. First, you can choose eye tests and contact consultations to see if you need anything for your eyes. You can then choose between booking an appointment as soon as possible or selecting a specific date.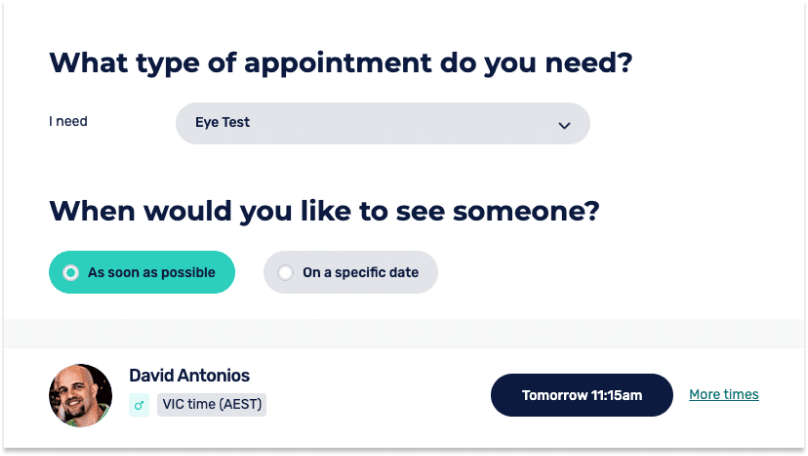 Giving customers an option to choose between immediate or specific appointments gives them more opportunities. In addition, doing so makes your business more appealing to them.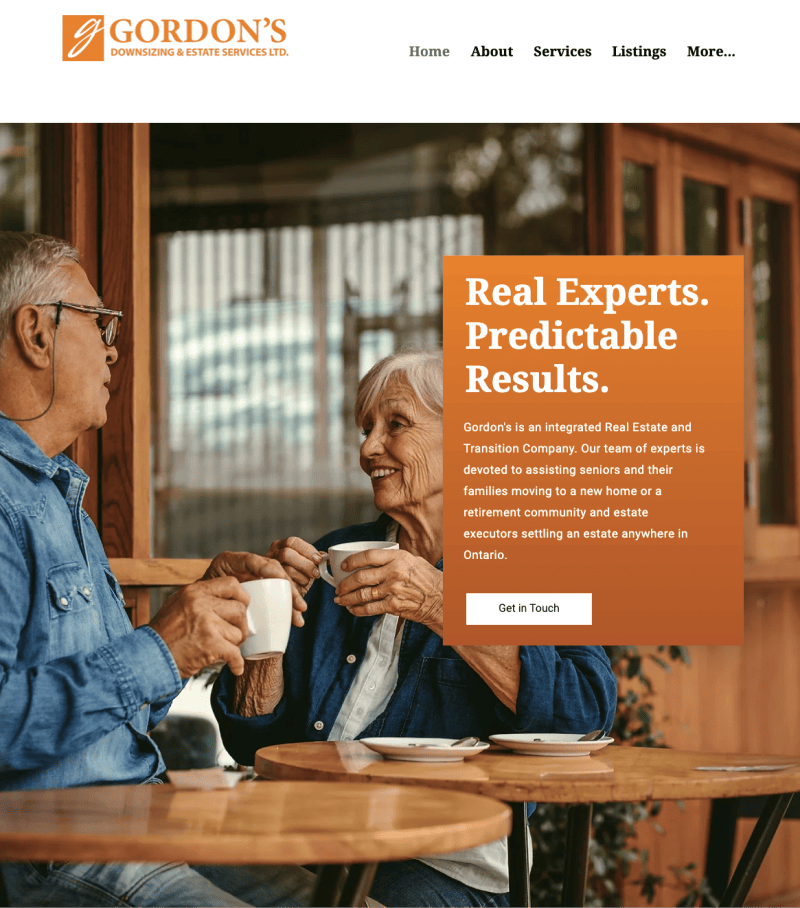 Made with Wix and Wix Bookings
Gordon's takes a different approach to the real estate market. Instead of just finding real estate for people, they help seniors downsize to smaller homes or retirement homes. The business started in 1990 and even helped them with their transportation needs.
The booking service for Gordon's not only lets them choose a time and date, but it books it with Barry Gordon, the owner. Few businesses will let people directly interact with the owner, so having that opportunity will stand out to various people.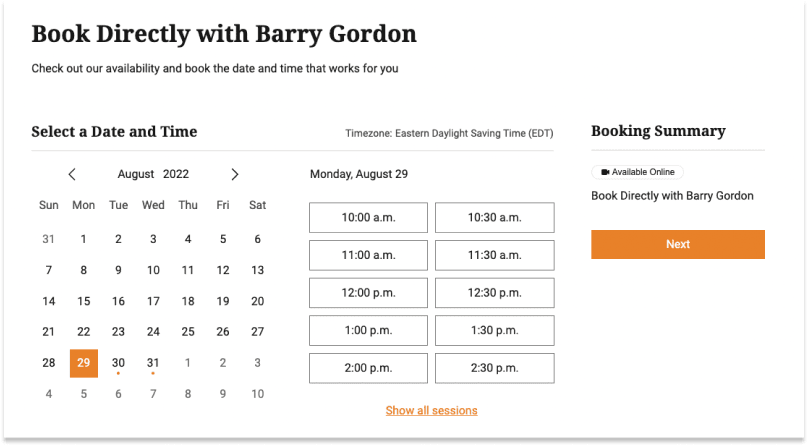 If you want to leave an impact, you can offer direct service to your customers. However, not all businesses can do that, so having that note could get you more people. You can also utilize the standard calendar and time format to keep the process simple.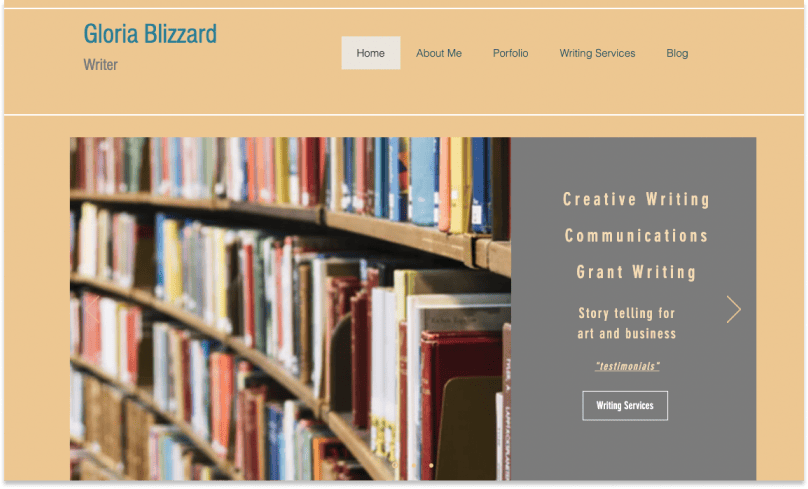 Made with Wix and Wix Bookings
Gloria Blizzard offers non-fiction writing services to various people. She works as a freelancer and uses the website as an easy way for others to contact her. She also has her portfolio website to show off her work.
The business lets you book three different types of services. Each involves getting a consultation to determine what Gloria will charge you. For example, you can look into communications, grant writing, and creative non-fiction.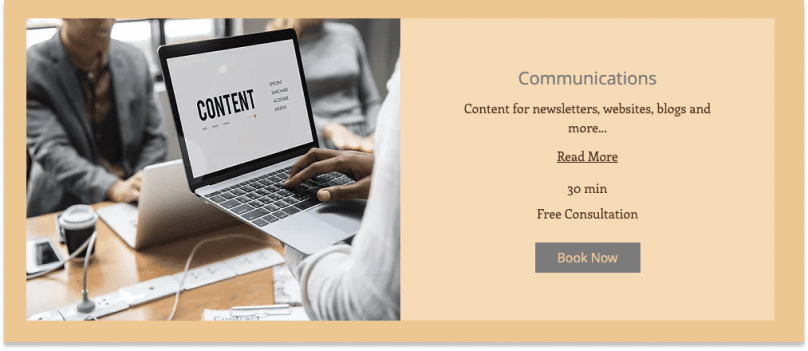 Such an approach lets customers narrow down what they want from your business. Make sure you offer multiple options when possible, so your business can remain organized while your customers decide what they want.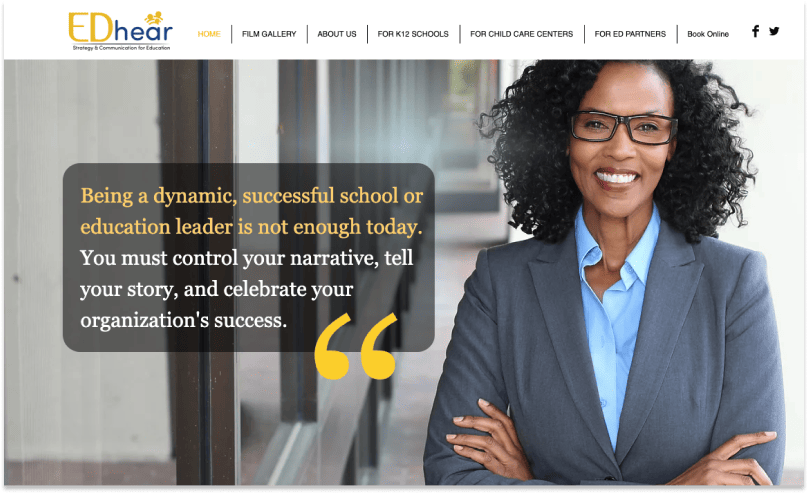 Made with Wix and Wix Bookings
Establishing a successful school and standing out can pose some challenges. Therefore, the business focuses on helping customers with strategies and communications to assist the leaders. They do so by developing their plans and helping them when possible.
EDhear takes a unique approach by offering bookings for school promotions services. They work for eight hours, cost 4,000 dollars, and take place at the customer's site. You can then pick a time to have them come by and film it.

Stating all the details ahead of time will spell it out to the customers. You can tell them how much it costs, where it takes place, and how long it takes. You'll keep your customers informed and ensure you meet their needs.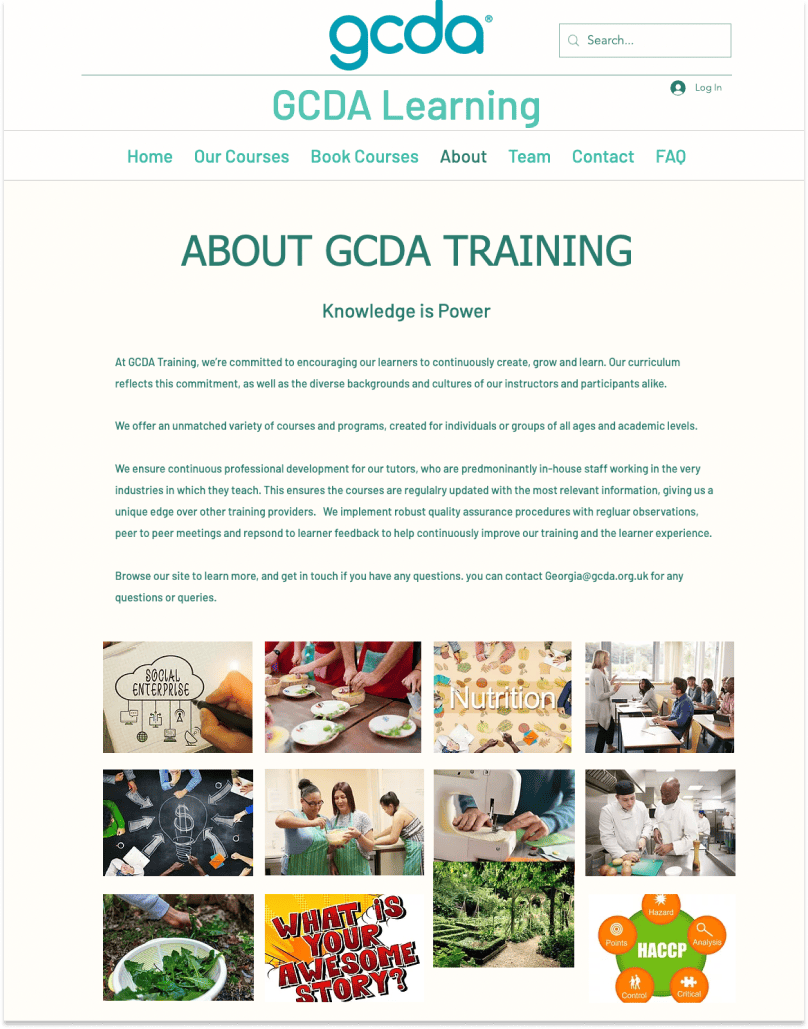 Made with Wix and Wix Bookings
GCDA Learning emphasizes teaching people various skills. They focus on four key areas: helping new businesses, cooking, feeding children, and creative and horticultural skills. They have their tutors work in the industries they teach.
Instead of a standard booking process, this business offers training classes and lets you register for them. They list the starting date and location and let you register for it. They have multiple courses at once for you to choose your ideal option.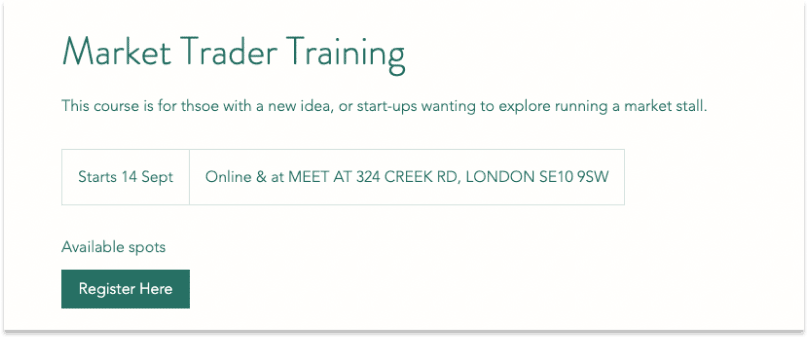 A booking service like this might work better if you have programs rather than one-time appointments. You can constantly offer the courses again when they end, so you have a consistent flow of customers.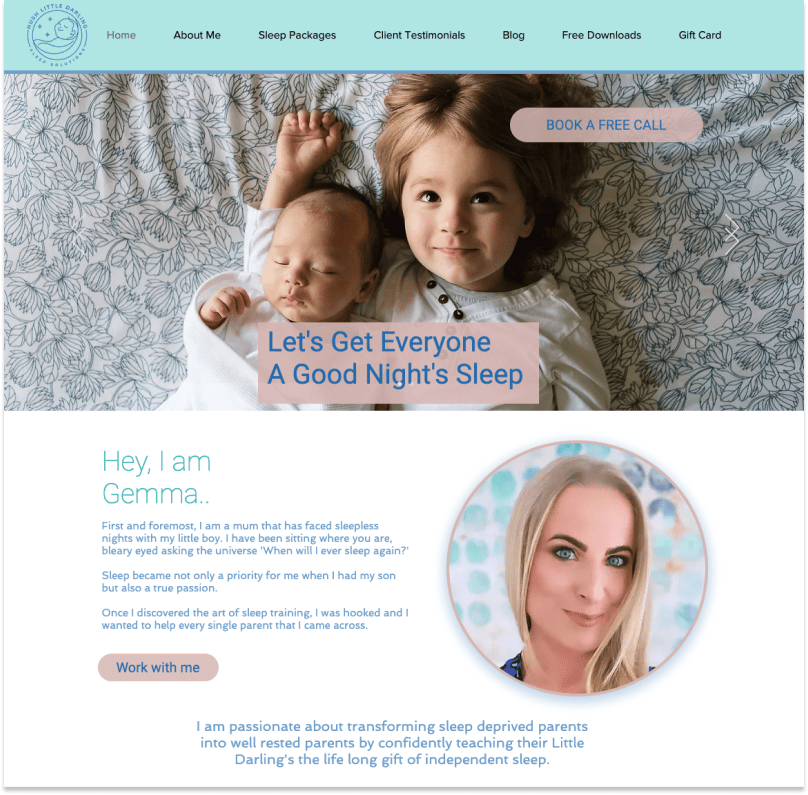 Made with Wix and Wix Bookings
Hush Little Darling realizes that most parents don't get enough sleep. So the business teaches parents how to get their children to sleep alone so that everyone can remain well-rested. Gemma runs the company and has a family, so she cares about others getting sleep.
The business likes to have 15-minute free calls for people to discuss their needs. They also offer a service description, so people know what to expect from them. From there, you simply choose a time on the calendar.

Advertising the fact you offer a free call makes it more appealing to people. They become open to a free discussion so that you can leave positive impressions on them. You'll then turn more of them into customers.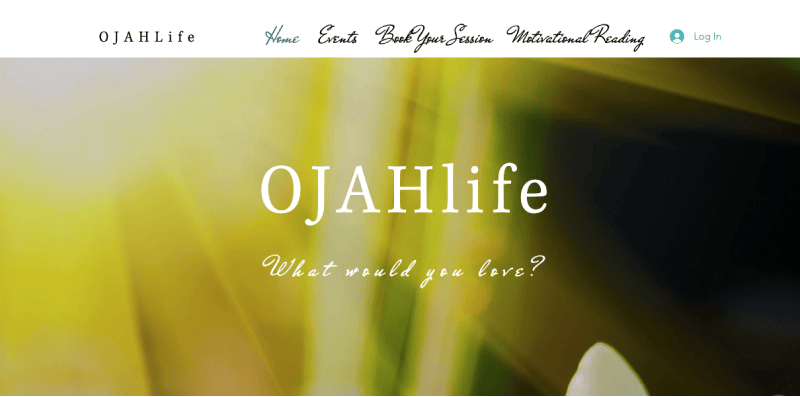 Made with Wix and Wix Bookings
Richelle Donigan is a transformation guide, life coach, author, and speaker with 40 years of transformation work and study under her belt.
Richelle's vision workshops were life changing and she started Ojah Life to coach individuals, providing them with a step-by-step process to creating a vision that aligns with the highest version of their life.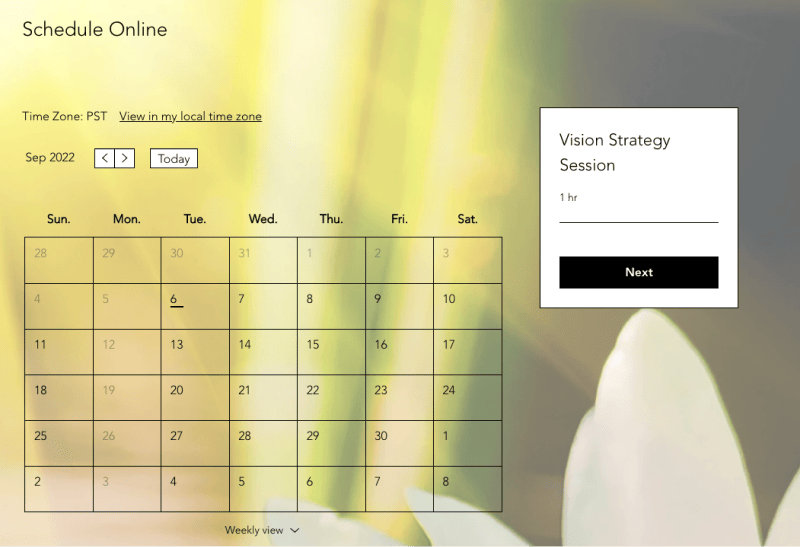 Customers can book a private 1-hour vision strategy session on her site as well as attend the occasional free online workshop or Facebook live session to learn about breath work and meditation.
Related articles