Here's a step-by-step tutorial on how to create a sub page in Weebly.
In this guide we'll go over:
You will be able to create new and sub pages in Weebly by the end of this tutorial.
Let's dive right in.
How to add a new page in Weebly
First login to your Weebly account. Make sure you select the correct website and click Edit Site.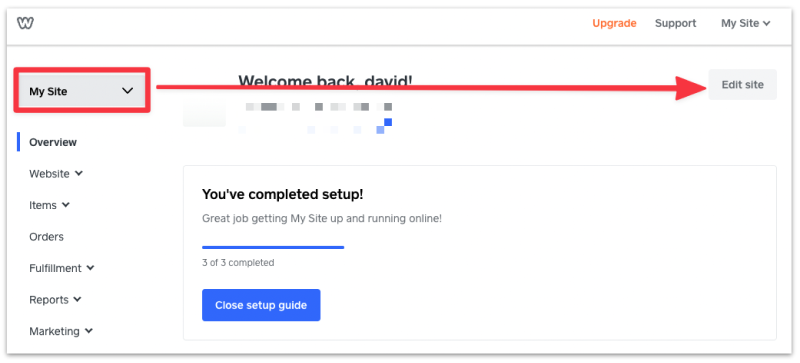 Head over to the Pages settings.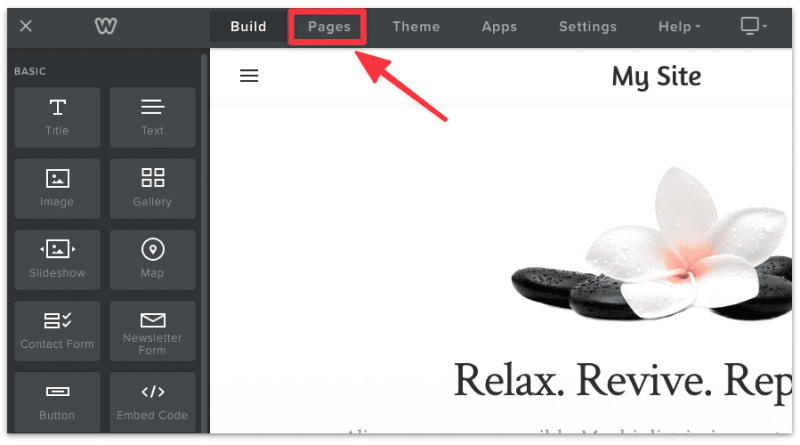 You will then see a sidebar with a list of existing pages.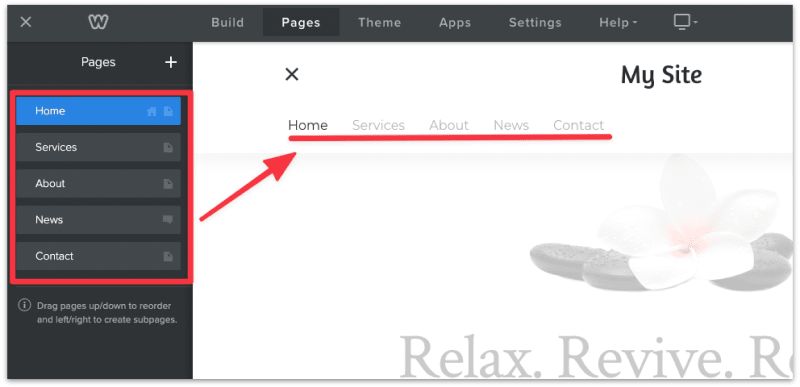 To add a new page, simply click on the + button from the sidebar.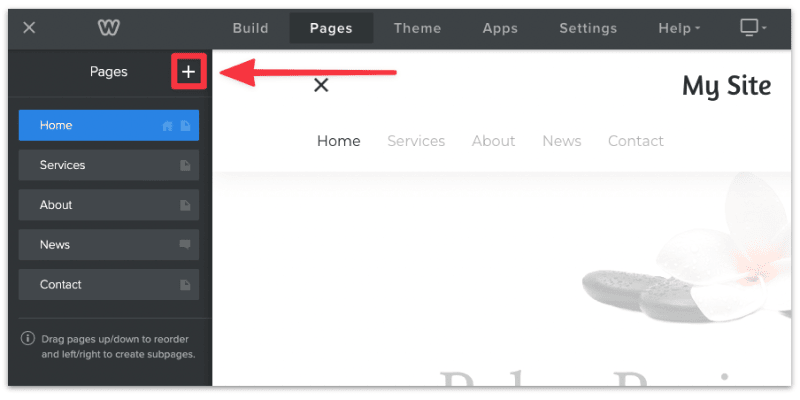 There are 6 types of pages you can add to your Weebly site: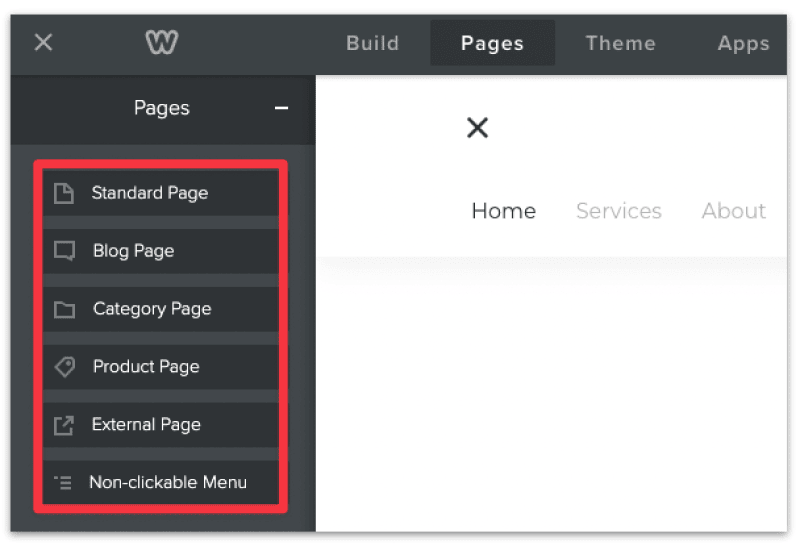 Standard page — A new empty page that follows your template theme . You can customize the page with drag-and-drop elements like any other Weebly pages. You can set the page to private/public and customize the page URLs in the SEO settings.
Blog Page — A new blog page template where all your articles live. Writing new articles is pretty seamless on Weebly. The blog also comes with a few features such as author, categorization, RSS feed, and comments.
Category Page —  Creates a new page that organize similar products in a single page.
Product Page — Adds a new product page to your site.
External Page — Creates a link in the navigation that links to an external site.
Non-clickable Menu — Creates a navigation menu item that's not clickable. Use this to organize your sub pages without redirecting to a new page.
For the purpose of this tutorial, let's create a new standard page.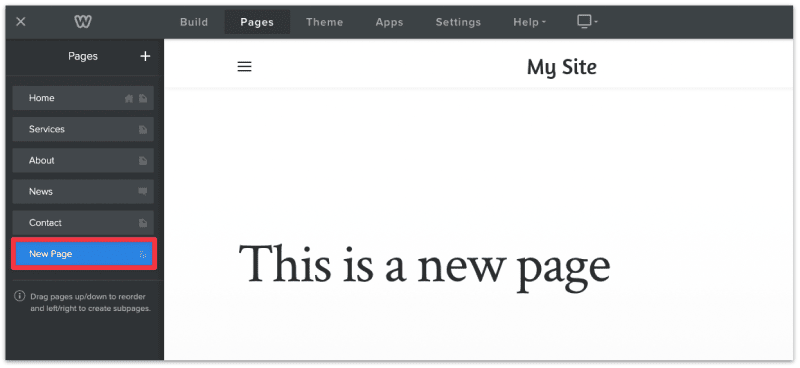 The next section will teach you how to add a new sub page.
How to add a sub page in Weebly
First, create 2 new standard pages and name them sub page 1 and 2 respectively.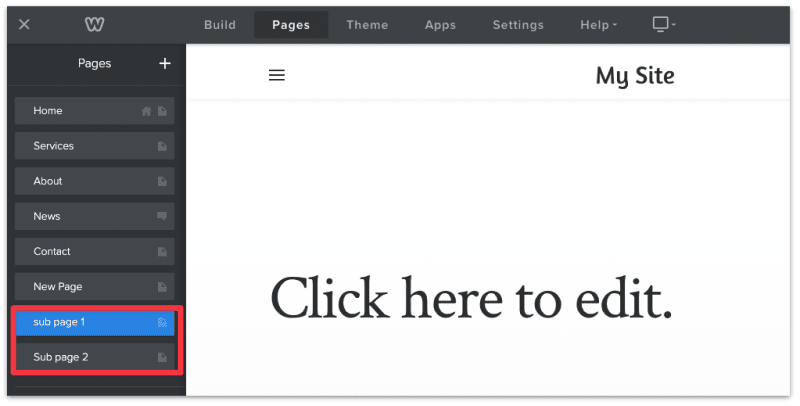 Note that these are empty pages for now.
To create the sub pages, simply drag sub page 1 & 2 slightly to the right beneath the new page so they are indented.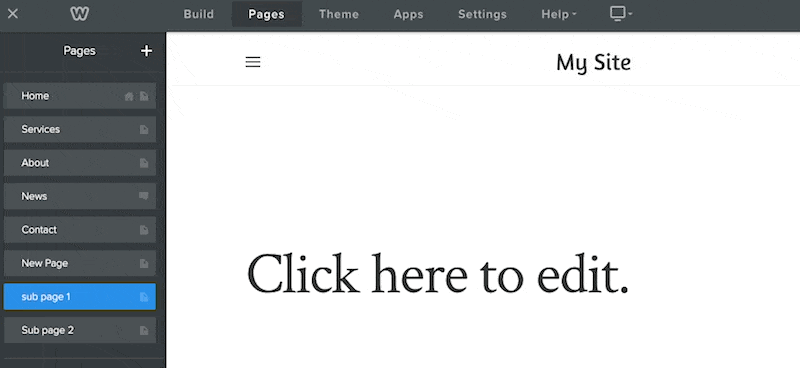 The indented pages have now become sub pages!  Weebly will automatically create a dropdown menu for your sub pages.
You can verify this by clicking on the navigation menu and look for the sub pages.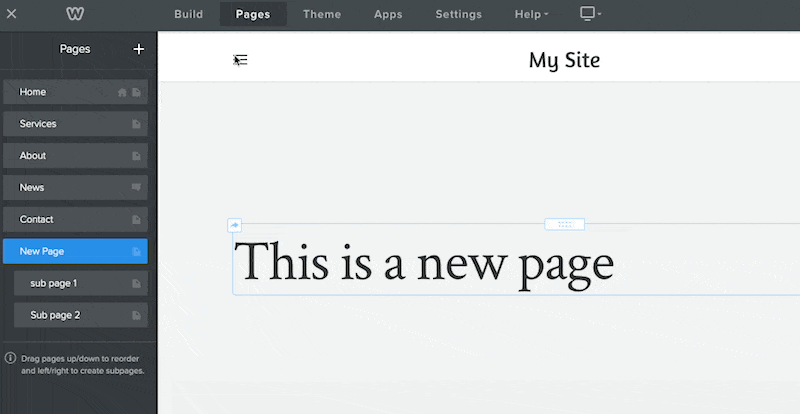 You can also create multi-level sub pages by following the same process.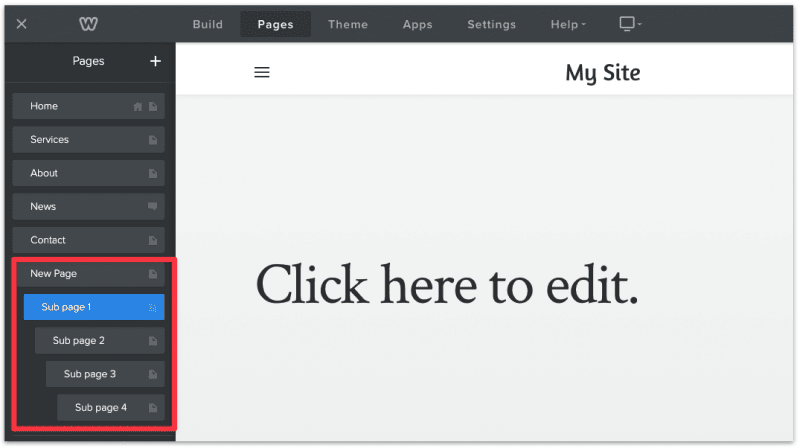 This is an optional step.
If you want to create a menu that doesn't redirect to another page like this: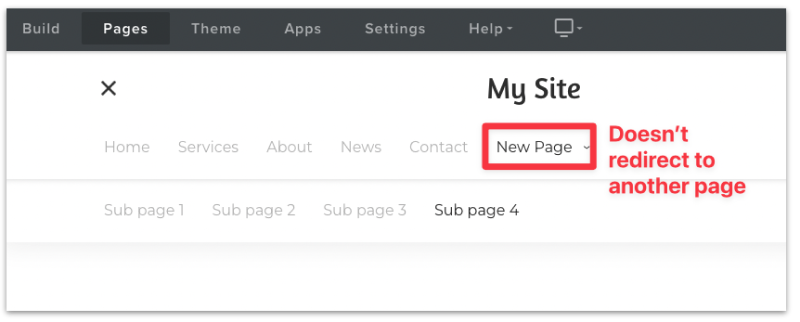 Then create a new non-clickable menu when you create a new page and follow the same process for creating sub pages.

That's it!
Related articles: