This guide will show you the best way to create and sell an online course for FREE, no credit card needed.
There's no shortage of online course platforms in the market — Teachable, Thinkific, Udemy, Podia, Learn Dash, just to name a few.
Most of them do not have a free plan.
However, a few online course platforms offer a generous free plan, one that allows you to upload courses, set up a curriculum, and accept payments online without needing a credit card from you.
They would take a small fee from your course sales instead (more on this later).
In summary, we'll go over:
Let's dive right in.
Which Free Online Course Platform to Choose
Let's compare some of the most popular online course platforms that allow you to sell online courses and classes for free:
Let's compare the free plan from these online course platforms and see which offers the best value.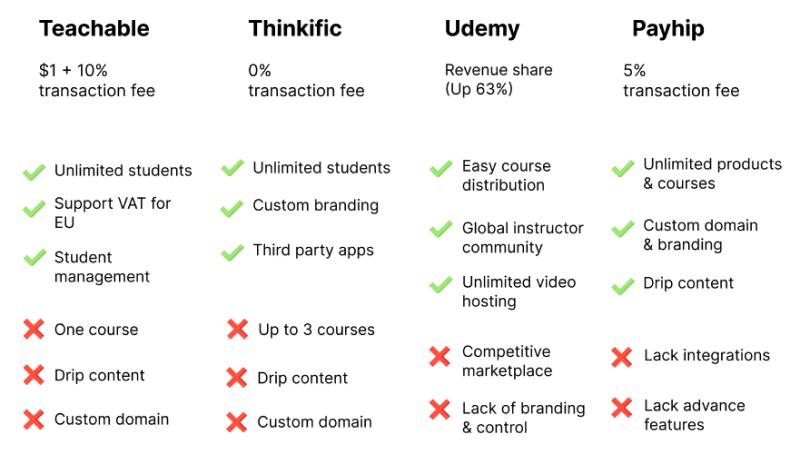 In summary
Payhip seems to be offering the most value on their free plan. Not only do they allow you to sell unlimited courses, you also get access to the ALL the Payhip features for free, forever.
More importantly, Payhip allows you to use custom domain and include your own branding for your courses on the free plan!
The ability to custom-brand and establish credibility for your course matters, a lot, especially for a course creator for a few reasons:
It sets you apart from other generic courses, giving you a competitive edge;
It lets you hone your personal brand to build trust with your audience;
And finally, a custom-branded course is easily searchable on Google and other search engines.
All of which helps your course succeed in the long term.
Shoutout to Thinkific, which was a close second, for offering 0% transaction fee on their free plan which is the lowest amongst all.
Now that we have chosen a platform, let's create a free course on Payhip.
How to Create & Sell Online Course for Free on Payhip
Here are 8 steps to set up your course on Payhip before you can start selling. Feel free to skip around with the table of content below:
1. Create a course curriculum
First, sign up (free) or login to your Payhip account
Once you're logged in, head to the Products page, and Add a new product.

Then select Course.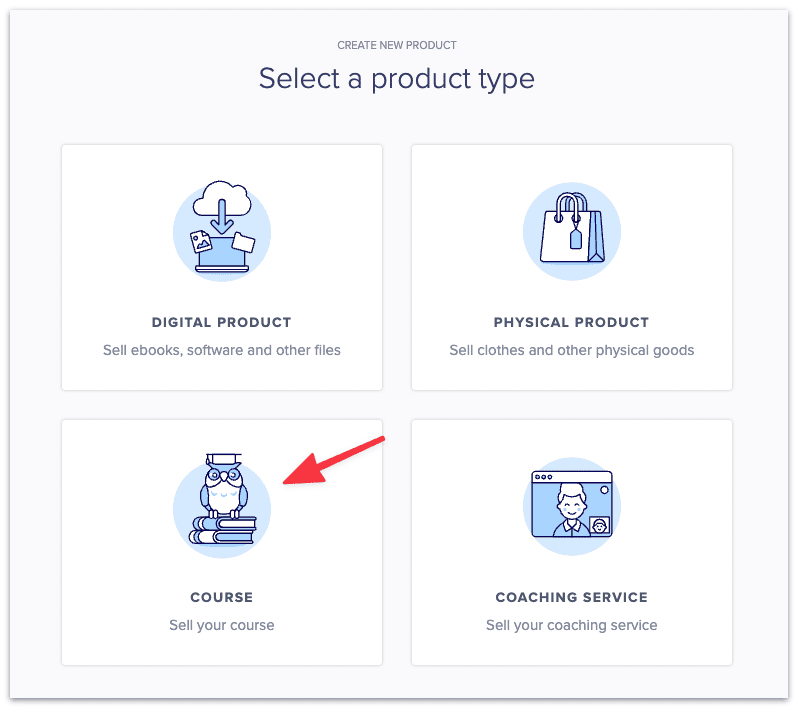 Add a course title then select Add Course.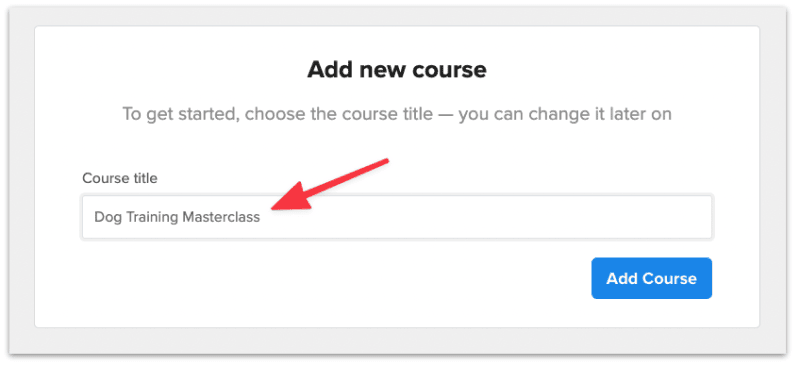 In the curriculum page, you can now build out your course structure. Your Payhip course is divided into sections and each section contains one or several lessons.
Edit your section name. You can use Section, Chapter, or Module. Whichever you find appropriate for your course.

Then proceed to add your lessons.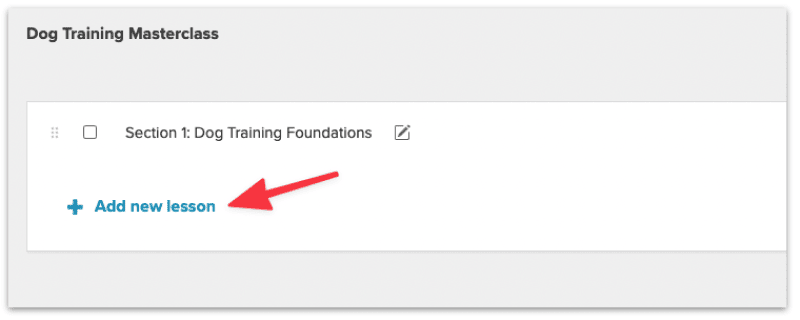 Click into the lesson page to edit the lesson details.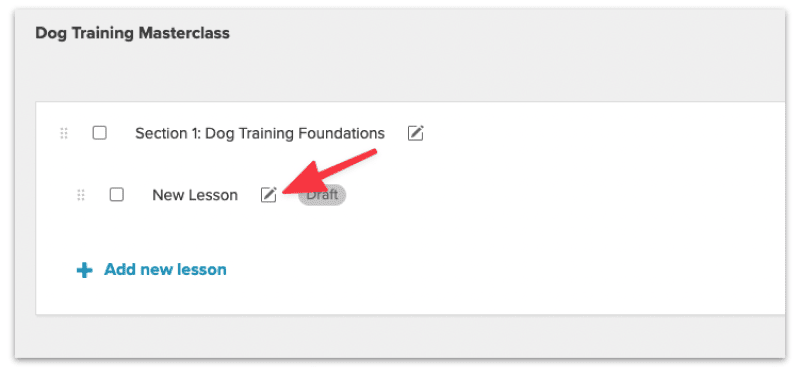 Give your lesson a title and choose the format for your lesson.
---
Hosting videos on Payhip
Payhip will host your videos for $5/month (up to 16 hours of video content) if you sign up for their video subscription service.
However, for the purpose setting up a course for free on Payhip , we will upload our videos on a third-party platform like Youtube or Vimeo and then embed the videos in Payhip.
---
Select Embed for your lesson type.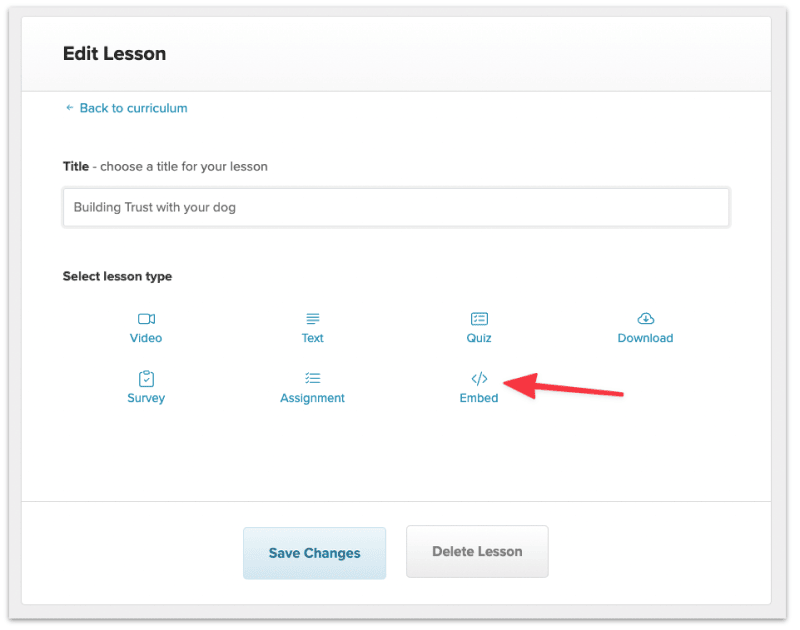 Here you'll add the video lesson and edit the settings:
Upload a video lesson file on Youtube and paste the embed code in Payhip.
Add a lesson description or accompanying files (to download) for the lesson.
Enable lesson settings such as making it available only when it's published, make the lesson a prerequisite to the next lesson, and more.
Select an icon for the lesson. They have various icons for video, text, code and more.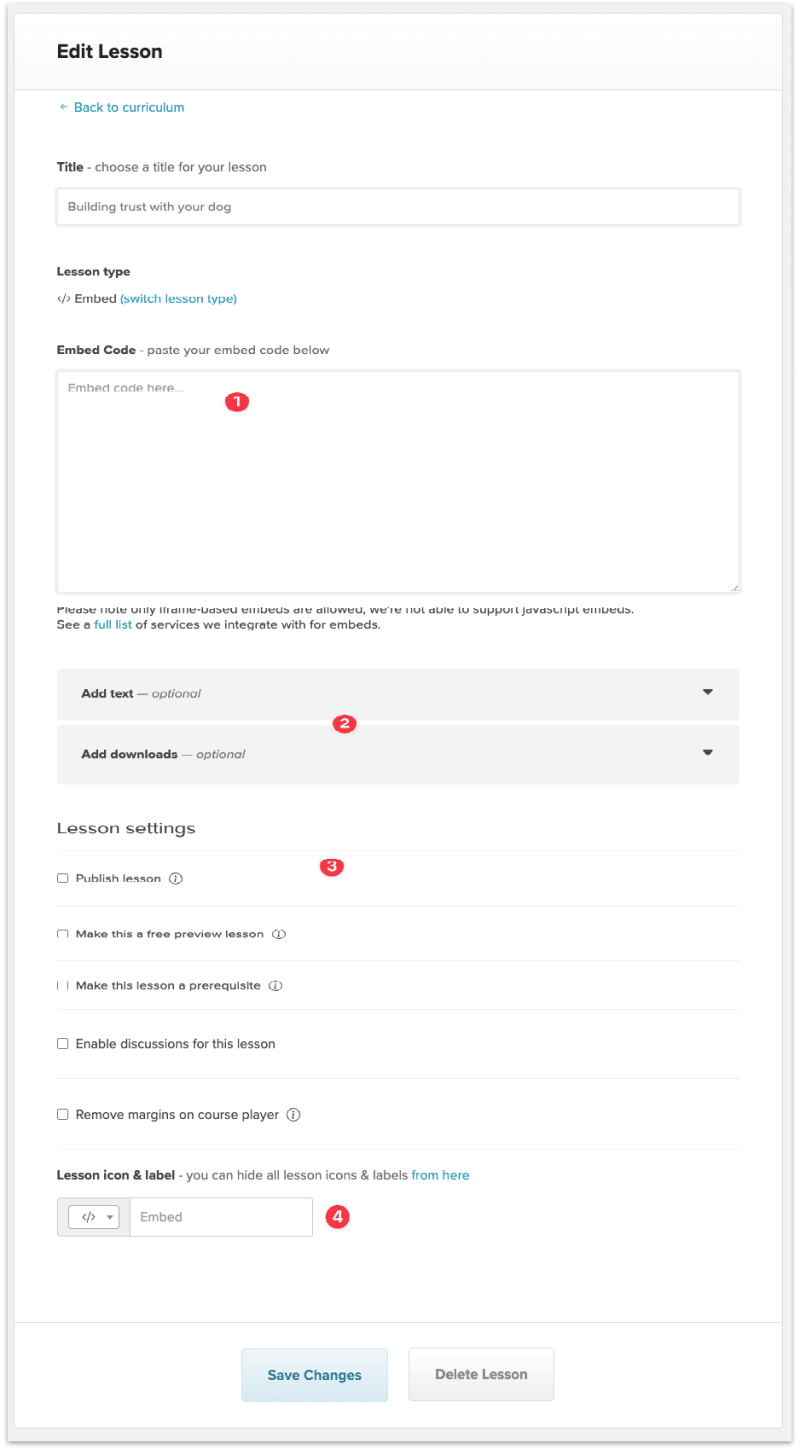 Once you're done editing the lesson, click Save Changes.
Continue to build out your course by adding new sections and lessons.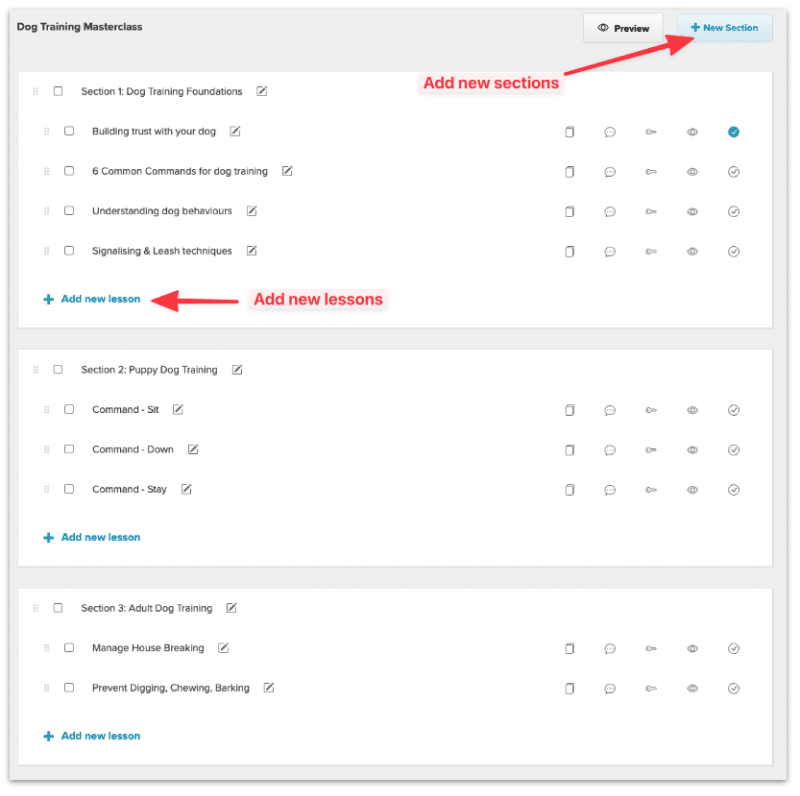 Once you're, head over to the settings page and update your course settings.

2. Update Course Settings
In the course settings page, update the following:
Upload a thumbnail for your course — This thumbnail is visible on your store listing, checkout and social media when the course page is shared. If you don't have a thumbnail, create one in Canva for free. Make sure it's at least 500px wide.
2. Add your Author details and profile image.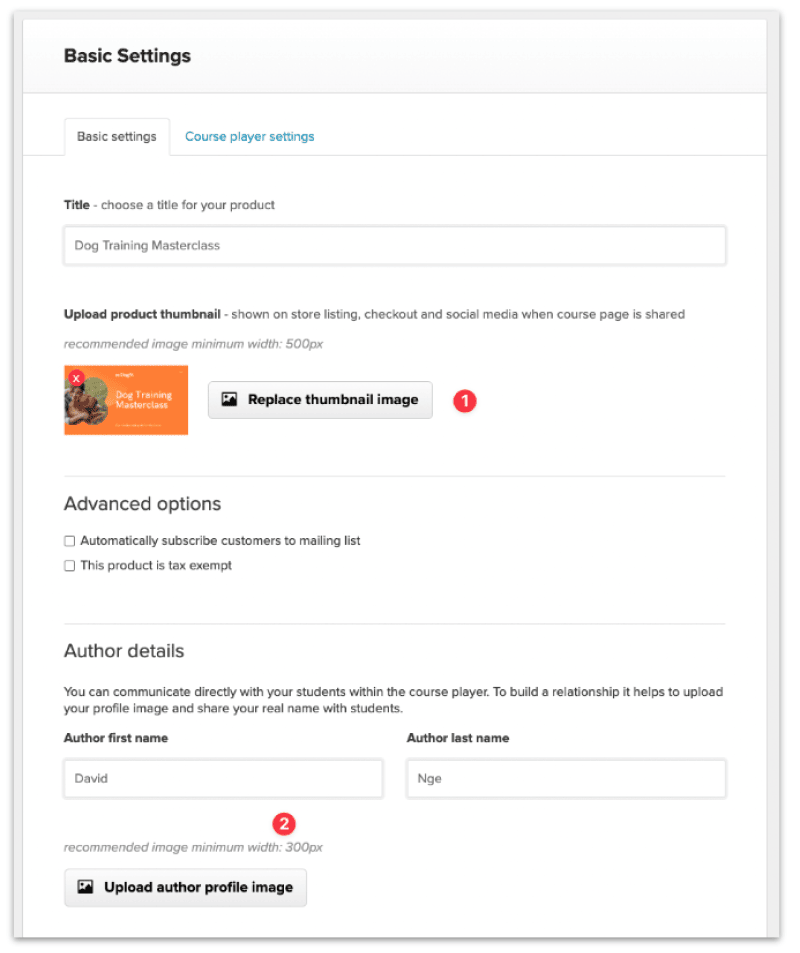 Once done, click Save Changes.
Then head over to Pricing and add a pricing plan for your course.
3. Add a pricing plan for your course
Head to the Pricing page and add a new pricing plan for your course.

Then set a price, name your pricing plan and add the new pricing plan.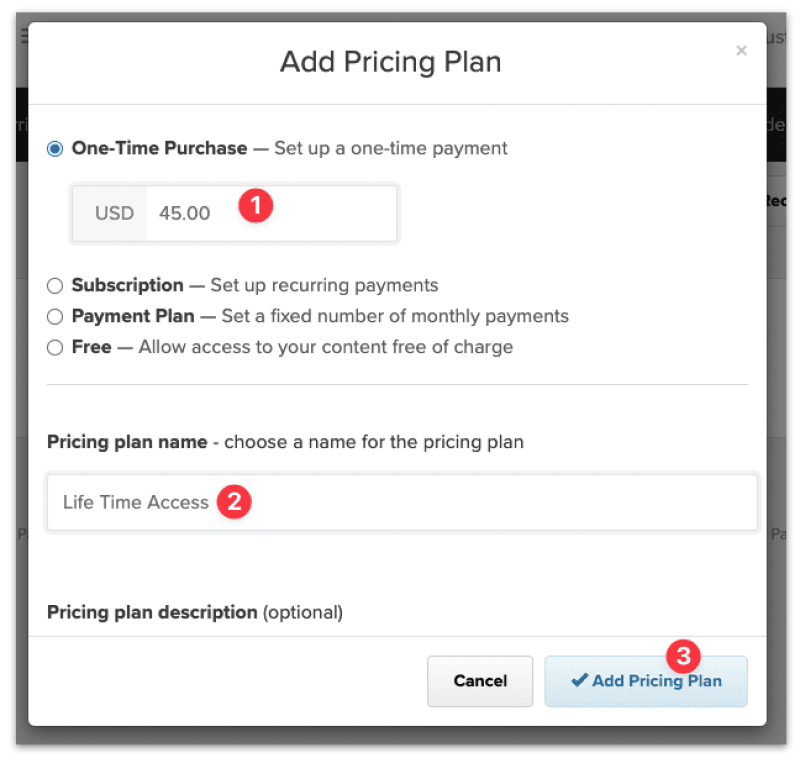 You should see the new pricing plan added to your course.

4. Customize the course sales page
In the Pages section, edit your sales page.

Here are the sections to customize on your sales page
Update the heading section
This is also what's referred to as the above-the-fold section, where your main heading, subheading, and background image sit.
Select Course Title from the sidebar to start editing your main heading section.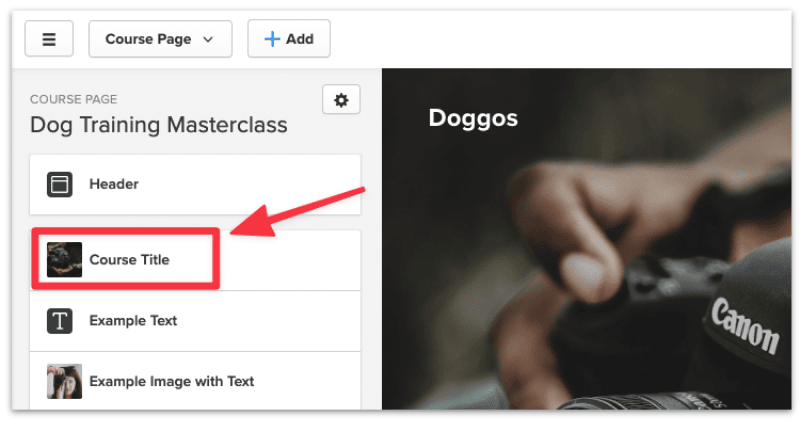 Update your main heading.
Add a description for your course.
Replace the background image.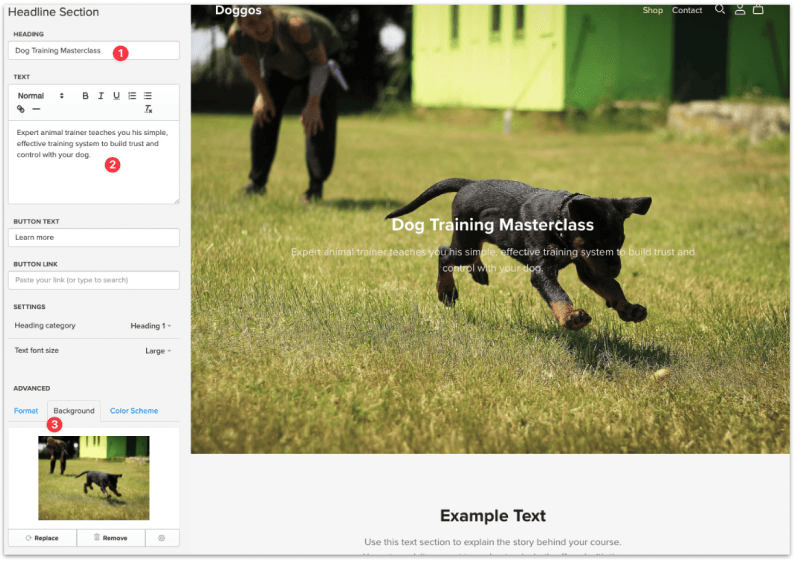 ---
Background Image Tip
Increase the overlay opacity to reduce the brightness of the background image. This will accentuate the white text and make the headings easier to read.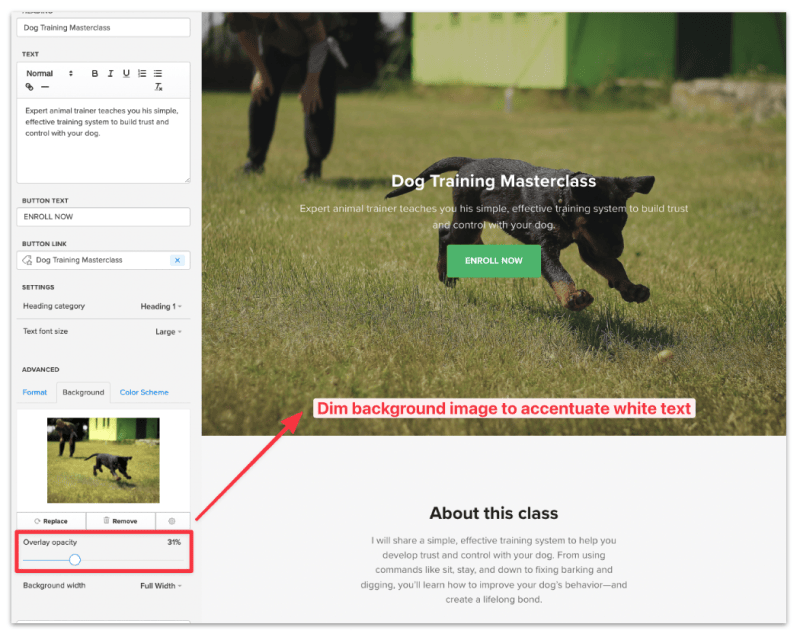 ---
This is optional but you can add a call-to-action button, which is an effective method to drive sign up on your sales page. Make sure the button links to the course you've created.

Save changes after you're done editing.
Add an Intro section for your course
Click into the Text section and add a quick intro about your course. It's best to describe what value will you provide and the end result the customers will experience at the end of your course.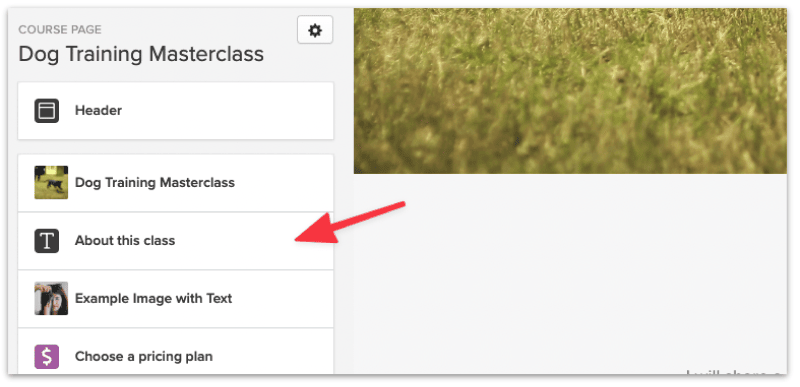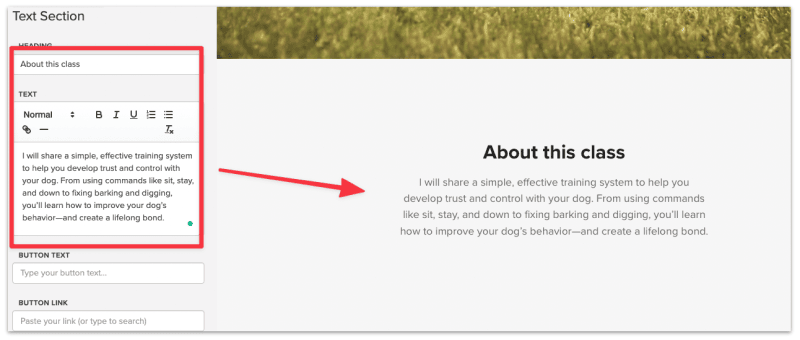 Add more info about your course
Click into the Image and Text section and update the image and description accordingly.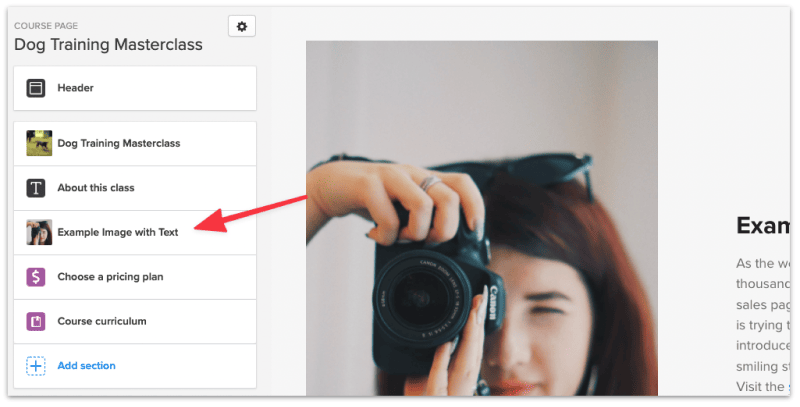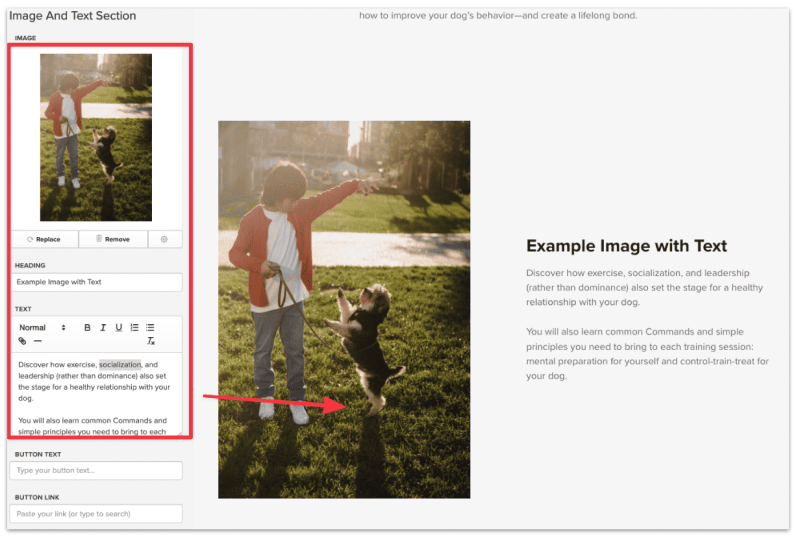 You can also add as many section as you want to illustrate your course to the audience.
Make sure to save changes after you're done.
Publishing your sales page
You're almost there!
There are other things you can customize on your sales page, such as:
Adding a logo and customizing the navigation links (in the header section)
Add an FAQ and About Me section to improve the credibility of your course. Just click the + Add button at the top of the page and add the appropriate sections.
Change the style and color of your store to your liking!
Once you're happy with your sales page, hit the Publish button.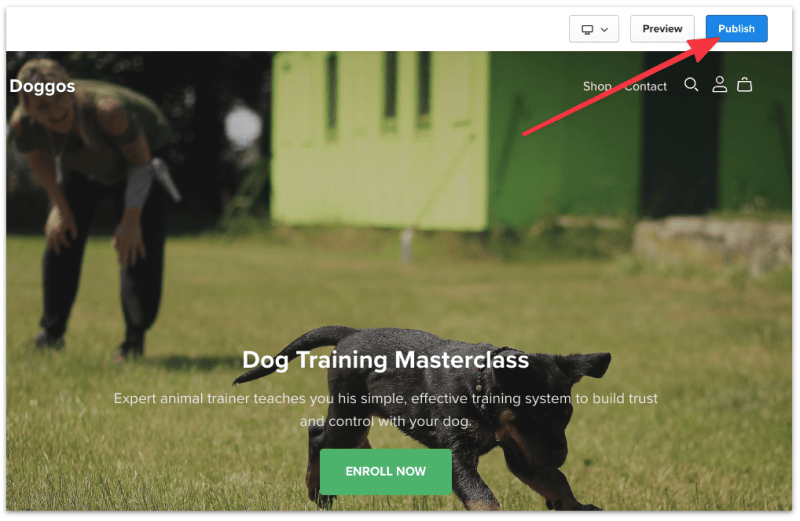 5. Create a Drip schedule for your course
This is optional but if you'd like to set a specific time and date to access your course content, you can set up a drip schedule for your course.
Setting up a course drip schedule in Payhip lets you specify when content should be available to students so that you can release content over a period of time.
Head over to the Drip page and select Create Drip Schedule.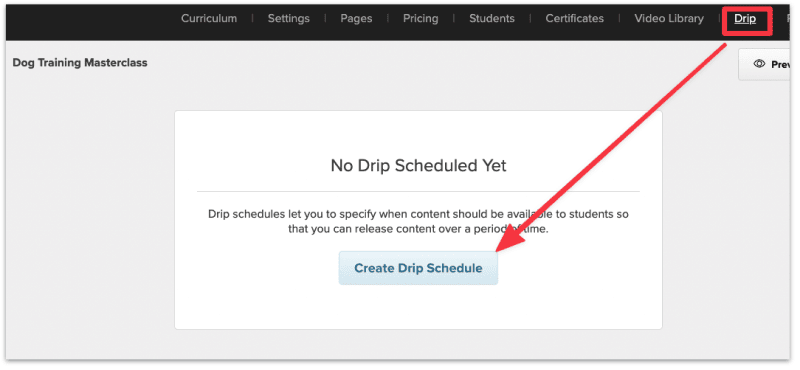 You can then specify when the course content should be released for each of your lesson and module.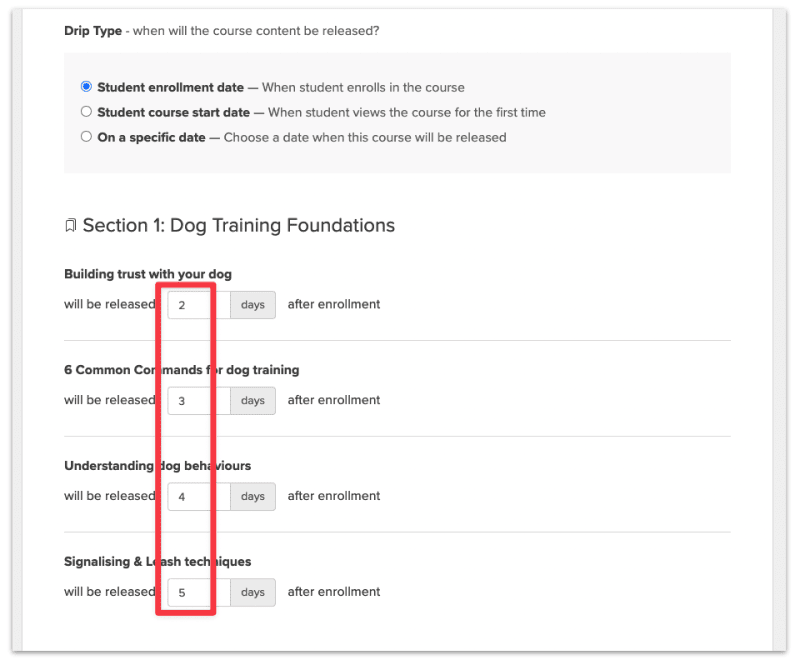 Once you're done, click Save Changes at the bottom of the page.
6. Publishing your course
You're almost ready to sell your course!
Head over to the Publish page, change the publish status and the visibility of your course, and hit Save Changes.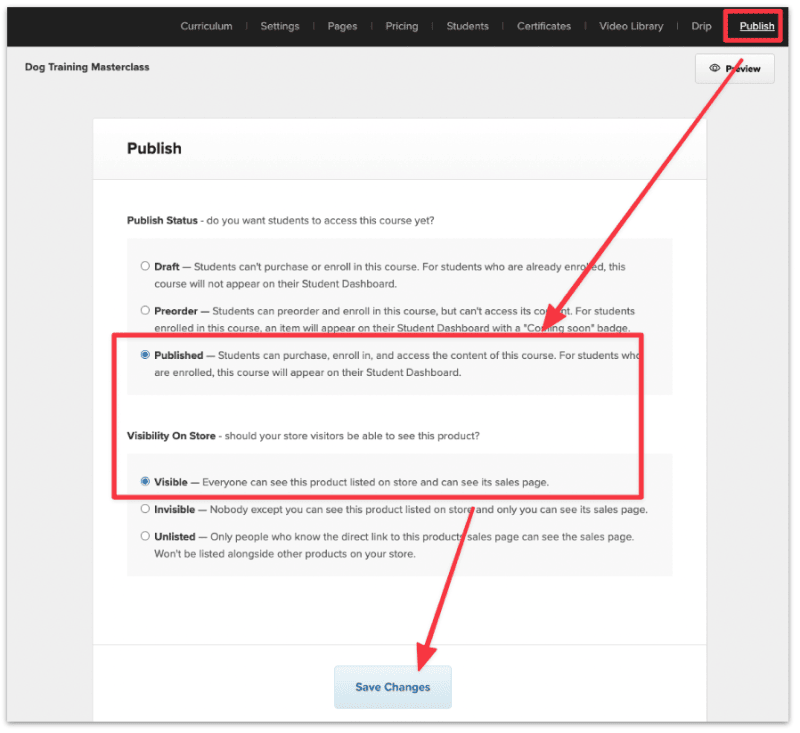 7. Set up Payment on Payhip
The last thing to do before you can officially start selling is to set up a payment account on Payhip.
Payhip allows you to connect Paypal and Stripe, so when a customer buys from your Payhip store, the payment is instantly transferred to your PayPal or Stripe account.
Here's how to set up Paypal on your Payhip account.
In your Payhip dashboard, click on Account from the top right corner and select Settings.

Head over to Payment Details and you'll see the options to connect to your Paypal or Stripe account.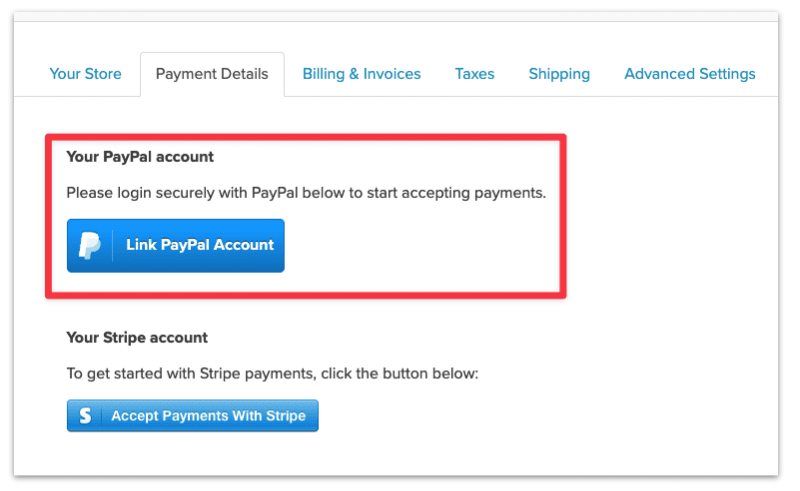 Select Paypal and enter your Paypal email address.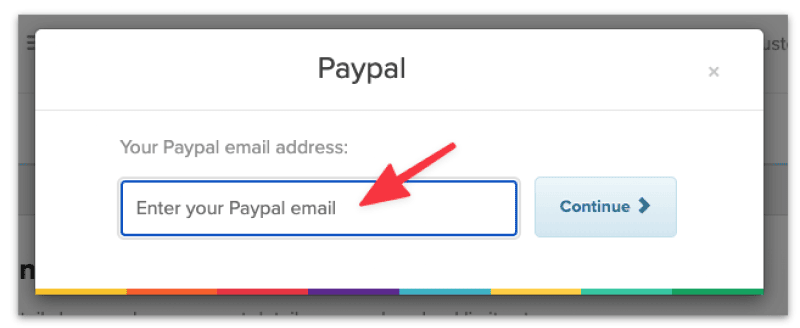 Confirm to connect your Paypal account to Payhip. You will then be asked to log in to your Paypal account.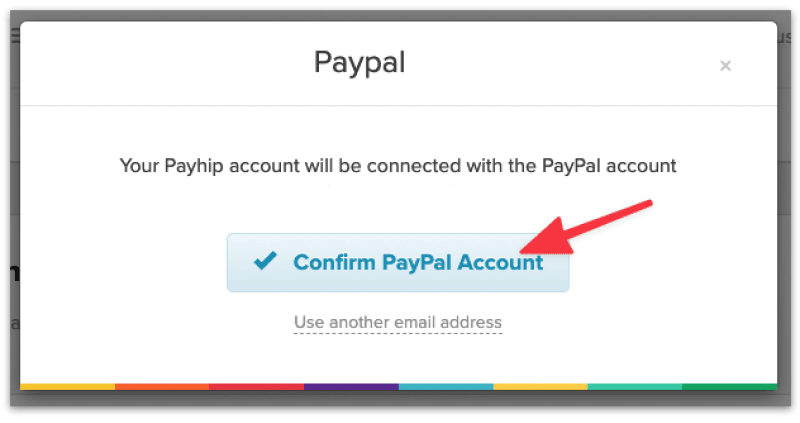 Once you've successfully logged in, you'll be redirected back to your Payhip account, and you'll see the confirmation message that your Paypal account has been connected.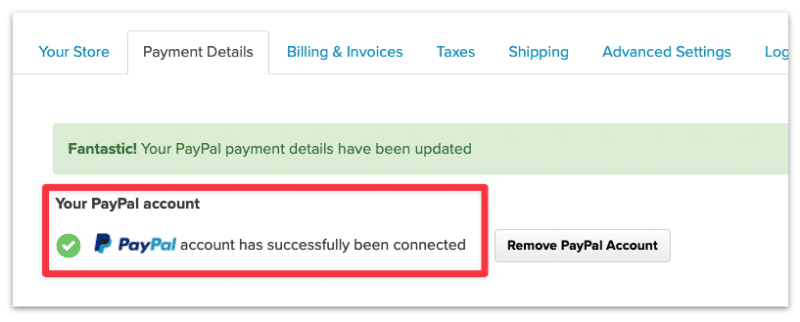 8. Start Selling your Payhip Course
You're now ready to sell your course and make some money! To retrieve your sales page URL, head over to the Products page and click on Share.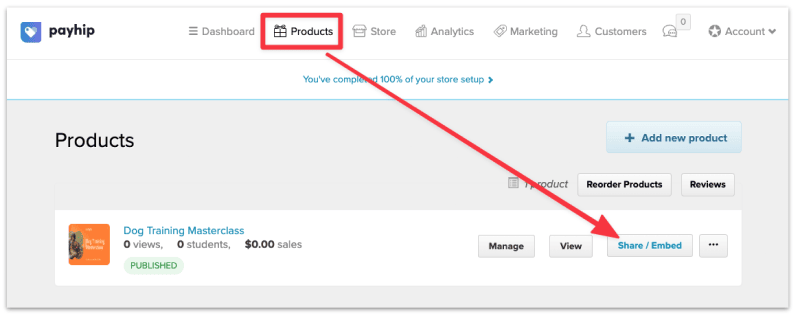 Copy and share the sales page URL to start selling.
That's it!
Payhip has made it easy to set up and sell online courses for beginners. If you have all your course assets ready, you can probably set it up in an hour or two.
Here are some additional resources to help you in your selling journey:
Frequently Asked Questions
Is Payhip a legitimate company?
Yes, Payhip was founded by Abs Farah and Kahin in London, UK, back in 2011 when they couldn't find an easy way to sell digital products, courses, and memberships online.
They're registered in the UK (Reg No. 08386910), and their office is located on the 1st floor, 2 Woodberry Grove in London.
You can learn more about the company here.
Is Payhip free to use?
Yes, Payhip offers a Free-Forever plan that allows you to use all its features to sell unlimited products with no revenue cap. You can get started with Payhip without a credit card.
What can you sell on Payhip?
There are five categories of  products you can sell on Payhip:
Downloadable digital files —  Ebooks, design files, audio files, design templates, etc.
Physical products — Clothes, shoes, and other physical goods.
Courses — Written, audio, or video courses with a structured curriculum.
Coaching services — Coaching services either for 1:1 coaching or recurring group classes.
Subscription Billing — Start accepting recurring payments either for your service or product. 
How do I get paid on Payhip?
Payhip offers 2 payment methods at the moment — Stripe and Paypal. When a customer buys from your Payhip store, the payment is instantly transferred to your PayPal or Stripe account.
Does Payhip take a fee?
Payhip takes 0-5% transaction fee depending on which Payhip plan you're on.
Free — 5% transaction fee.
Plus ($29/month)— 2% transaction fee
Pro ($99/month)— 0% transaction fee.
Related Articles