If you're a therapist, counselor, or practitioner looking to build a website for your private practice, read on.
There is no shortage of website building platforms in the market with overlapping features that can be overwhelming even for seasoned web designers.
There are even services who build websites specifically for therapists for a living
This guide is the culmination of weeks of research trying different website builders to answer these questions:
Which website builders do therapists use to build their websites?
Should you do it yourself or hire someone else?
Why are their pros and cons?
Can they cater to your client's needs?
Are they beginner friendly?
Are there any good examples of using these platforms?
And more as you'll see.
Looking for therapist website inspirations? Here are the best ones I've found.
Here's a quick summary of this article if you want to skip around:
Why Do You Need a Website for Your Private Practice?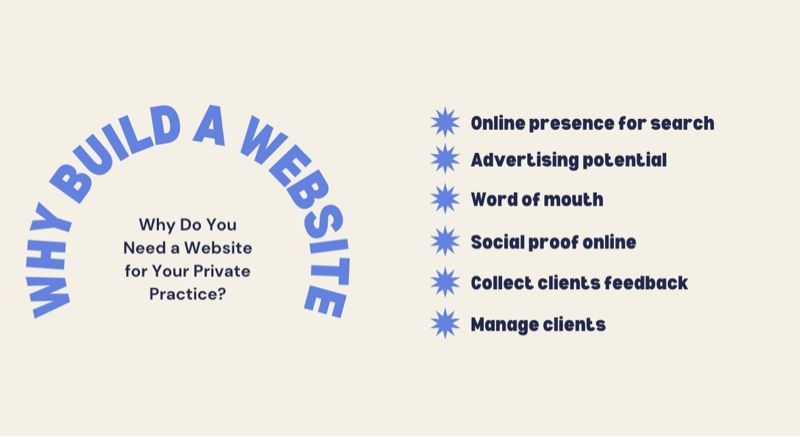 Having a presence online makes you more visible, and being visible opens you up to a larger pool of potential clients. Most clients search on the internet for nearby therapists in the neighbourhood with good reviews, so making sure you have an online presence is crucial in that respect.
A website is also an excellent advertisement for your practice. Google ads, for example, will get your service on the top of Google search results when clients are searching for a local therapist.
Websites also help with word-of-mouth endorsements. A professional website that makes a good first impression encourages people to recommend your service. The more user friendly your website is, the more likely it is for the word to spread about your practice.
A website is a great place to gather client testimonials as well. Having a space on your website for client testimonials can present your practice as legitimate and reliable and potentially gain the likes of new clients. By having a website, your practice gains the upper hand compared to competitors who do not have a website.
Do It Yourself vs Hiring someone else
Like any new project, there are countless options on how to get a website up and running. Many companies offer services that will create and run your website for you, a good choice for those who have little time and some extra cash. For those with tighter budgets and the patience to learn a thing or two, the do-it-yourself route is the way to go.
DIY
There are many perks to going with a DIY website. The two that pull the most attraction are its money-saving aspect, and you are in full control of the outcome. You save on resources by not paying for someone else's time and work and won't deal with second opinions when making design and layout decisions.
Thanks to beginner-friendly website builders, you won't need any technical expertise to get the job done. The average cost for DIY website design and maintenance is $10-20 per month, with several free options out there.
What Services Come With the Best Website Builders for Therapists?
When choosing the best website builder for therapists, keeping your niche and target audience in mind is important. When a consumer is researching different therapy practices nearby, they will be most attracted to websites that are easy to navigate and look professional.
The first thing you will want to look for when deciding on the best website builder for therapists is offering any professional design templates. Going with a professional design will help your website attract your desired audience and boost your ratings.
You also want to go with the option that will be easy to maintain and update. This is important not only for you but for your clients as well. You need something that will be concise and to the point of making adjustments and keeping your site clean.
It is wise to put yourself in the mind of the consumer. When they visit your site, they want all their questions answered quickly, and your page loads even quicker. So making sure you choose a website builder that will be able to handle your necessary information and updates is crucial.
It is also smart to go with a builder that will support the pages you want to feature on your website. Most commonly with therapy practices, a website will contain a blog, client portal, and resource center. Not every website builder offers each of these categories, so you will want to do your research and make sure accommodations can be made.
Lastly, a good DIY website builder should be affordable. The biggest concern for DIY websites is always cost.
Features Your Website Should Have:
About
Services
Contact
Blog
Client portal/membership
Booking
Newsletter
FAQ (What are your fees, how long are treatment sessions, What areas do you serve, etc)
Testimonials
Best DIY website builders for therapists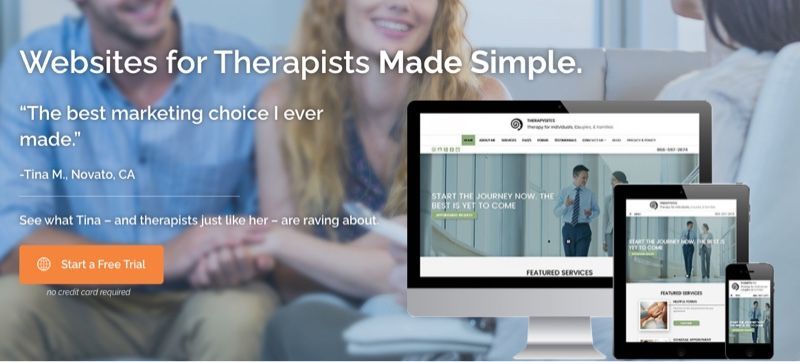 TherapySites offers an all-in-one package that can help you launch your website in under half an hour. Their services are labeled as mobile user-friendly and come with built-in SEO. That means your clients will be able to find you through Google search.
How TherapySites work
Step 1 - Choose one of the many therapy website designs available. All templates are mobile responsive, so they'll work on any device.
Step 2 - Customize the design and insert your practice and contact information.
Step 3 - Edit the rest of the pages. All templates come with pre-written therapist content and images, which you can either edit or use as is. You can also preview your website for free with the preview button.
Step 4 - Once you're done editing. Simply choose a domain name for your website and set up your email, and you'll be able to launch your website! This step takes a couple of minutes.
Cost
For $59 a month, you get full access to their package with no contracts or hidden fees.
What's included:
Professionally designed templates specifically for therapists
Web hosting
Online appointment and client management tools
Client forms
Mental health resources for your clients
Custom domain name
Credit card processing
Free Psychology Today listing for 6 months.
Pros
Website templates specifically for therapists
Easy to set up with pre-written therapist content
All-in-one features for professional therapist website
Accept payments via Paypal
Website design and development for you at no extra cost.
More info here.
Cons
Costly. 4-5x what you'd pay for other website builders if you design yourself.
Lacks customization option
No blogging feature
5 Example therapist websites built on TherapySites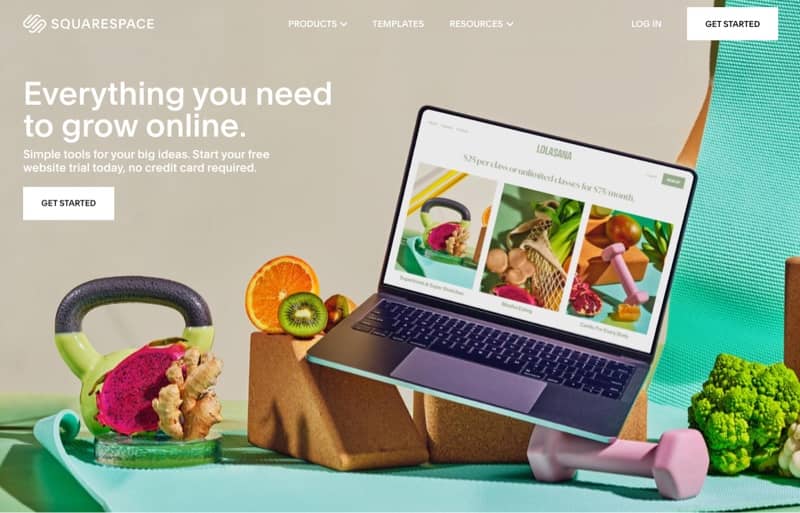 Squarespace is a general website builder for all kinds of websites, including professional services such as therapy and counseling. They're known to be easy to use, affordable, and offer flexibility to customize your website.
Squarespace also offers blogging, which is surprisingly good compared to other website builders. If you need to publish content to educate and engage your clients consistently, Squarespace is the recommended choice.
Cost
Squarespace offers several monthly packages. It starts at $12/month, which is excellent for a personal website. They're "battery included" so you'll have everything you need to build and launch a website. Squarespace has a great 24/7 customer support team to help you out if you ever run into any issues.
If you need advanced features such as advanced analytics or accept payments from clients, you can check out the higher-tier plan from $18 - $40 per month. More info on their pricing page here.
Pros
Beginner-friendly, with an intuitive user interface to customize your website.
Beautiful website templates for professional services curated by designers
Great customer support
Extra useful features like a membership client portal
Great for blogging.
Check out some of the best Squarespace templates that therapists use.
Cons
No free plan. But they do have a 14-day free trial
There is a big learning curve for beginners. Not as easy to use as Weebly (but it is more flexible).
No specific website templates for therapists
6 Example therapist websites built on Squarespace
Who is Squarespace for
Squarespace is great for beginners. It's affordable, has a great selection of professional services website templates to get started with, and is easy to customize.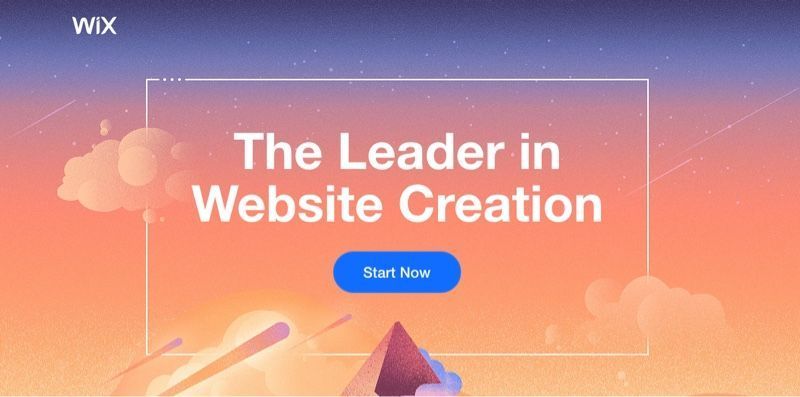 Wix offers customizable templates, support for blogs, online ordering, and online booking. They make it easy for beginners to get started with how-to instructions laid out on their homepage. You can edit your website's mobile view and get some basic SEO features.
Cost
Wix offers a few different payment options. For first-time website builders, they have a free option with some cool features. For premium packages, users have a choice between four plans. The VIP plan is priced at $39 a month and comes with a $300 ad voucher.
The next one costs $23 a month. It offers everything the VIP plan has with less storage and video hour allowance.
The last two packages are priced at $18 and $14 a month and marketed more towards freelance and personal use websites.
Pros
Generous free plan.
Website templates for doctors and therapists available
Highly customizable. Just about every part of the page is customizable.
Responsive customer support
Plenty of plugins are available
Cons
Below average user experience - website editor is overwhelming and can be slow at times.
Platform lock-in - Hard to migrate if you decided to change in the future
6 Example therapist websites built on Wix
Who is Wix for
Wix is great if you want to build your therapy website for free. It's one of the few website builders with a generous free plan, and it allows you to customize your website however you like. The only thing to note is that the learning curve is higher than Squarespace and Weebly, which can be overwhelming for beginners.
Recommended read: In Depth comparison between Squarespace, Wix, Weebly and Wordpress.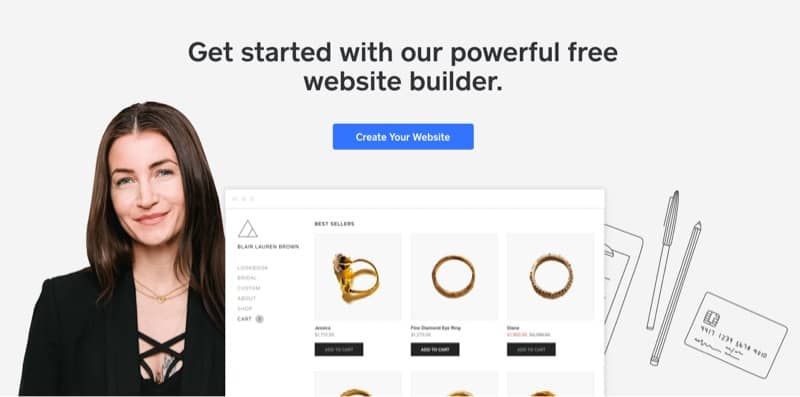 Weebly offers an array of professionally designed themes, each customizable to the user's liking. Tools offered include a drag-and-drop builder, custom fonts, image editor, custom HTML, and more. They also provide an integrated analytic tool to help users keep track of website data and user experience.
Cost
Weebly is another excellent choice for those on a budget. They offer a free plan with basic use features and a $6 monthly plan for personal use websites.
For business websites like therapy, the two top packages are most recommended. Their professional package is priced at $12 per month, and the performance package is $26 per month.
Pros
Easiest website builder to use and customize
Free to use with affordable paid plans (for advanced features)
Flexible without being overwhelming
No platform lock-in
Cons
Yearly payment only for paid plans.
Less active community
4 Example therapist websites built on Weebly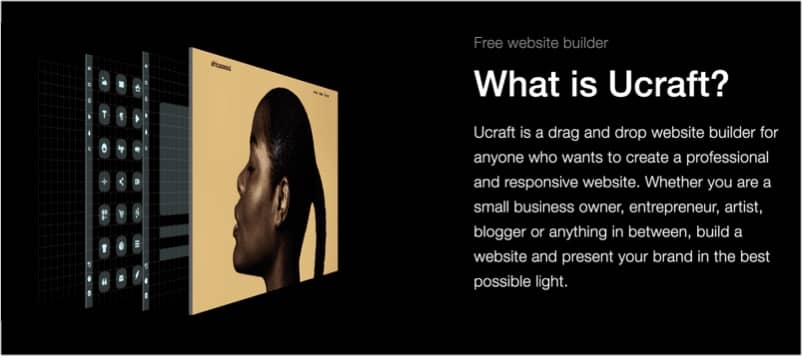 Built by a team of design enthusiasts in 2014, Ucraft serves those who want an efficient website built quickly and easily. They're great for first-time website builders or small and independent businesses looking to set up a professional website easily.
Some of their highlight services include a drag-and-drop builder and free hosting at an affordable price. They are also one of the best-reviewed website builders in the market too!
Cost
Ucraft has a free plan though it's pretty limited in features. I would recommend their best value plan, the "Pro Website" ($10/month), which allows you to add a custom domain and use all their designer and blogging tools.
Pros
Beginner-friendly. Simple interface, everything UI element is labeled.
Modern website templates that are mobile responsive
Lets you add a custom domain for free.
Great 24/7 customer support
Cons
There isn't a website template for therapists, doctors, or consultants.
Limited customization
Best Done-For-You Website Development Service for Therapists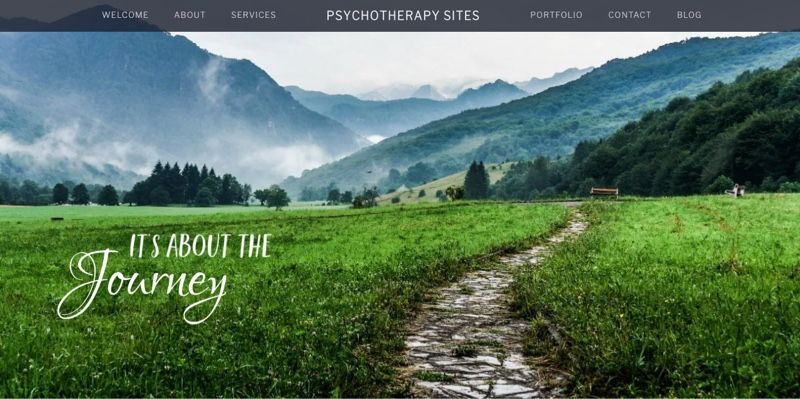 Psychotherapy Sites is a co-creation website building service that works with clients to build a website that best reflects the mission of their practice. The creator of Psychotherapy Sites is a licensed marriage and family therapist with a background in website design, whose passion is to help other therapists represent their practices online with ease.
The pricing varies depending on how much design your website will require. A single-page website design starts at $1400, goes up to $2000 for five pages with an additional $50 for every page after five. Payment Plans are available.
Examples of Therapist websites by Psychotherapy Sites:

Design for Therapists is a website builder service specializing in private practice websites.
Jennifer Breslow, a therapist and graphic designer runs Design for Therapists, so rest assured someone with expertise in both fields designs your website. There isn't a Pricing table listed as it depends on the individual needs, but you can contact Jennifer to get a custom quote.
Here are some examples of Therapist websites she designed: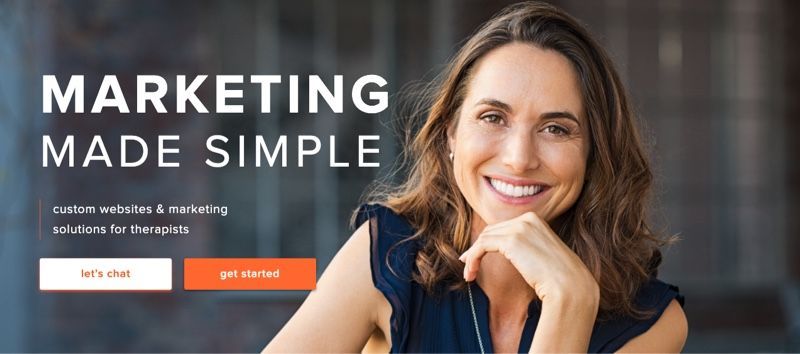 Brighter Vision offers website building for professional practices. They set clients up with website analytics boards that are easy to use and digest for beginners and help set up payment portals for clients to pay for online sessions with ease.
Here are some examples of their website
Pricing starts at $59 a month.
Conclusion
Generally, there are 2 ways to go about making a website for your practice or service.
Do it yourself with a website builder. There are plenty of website builders with templates for service businesses, especially for therapy and consulting, that are readily available, so you don't have to build from scratch. They are affordable, easy to get started, and you can perfectly manage the website yourself with no third-party dependence.
Hire someone else to design and build it. For some, time is a scarce resource, and you would rather not hassle with the whole web design business. There are good people who have been in the industry for a long time, building websites specifically for therapists, consultants, and medical practitioners alike. Sure it's way more expensive, but like anything else, you get what you pay for.
Hope it helps!
Related articles: