Is Squarespace good for hosting your podcast, and do podcasters actually use Squarespace to build their site?
These podcasters seem to think so!
In fact, even Squarespace has a dedicated tutorial on how to:
Design a podcast site
Share your feed
Track your audience with analytics
and more...
Here's a curated list of exceptional high-quality podcast website examples built with Squarespace.
Some of these are custom designed, but a number of them start off with an existing Squarespace template, which I'll list below.
Let's dive right in.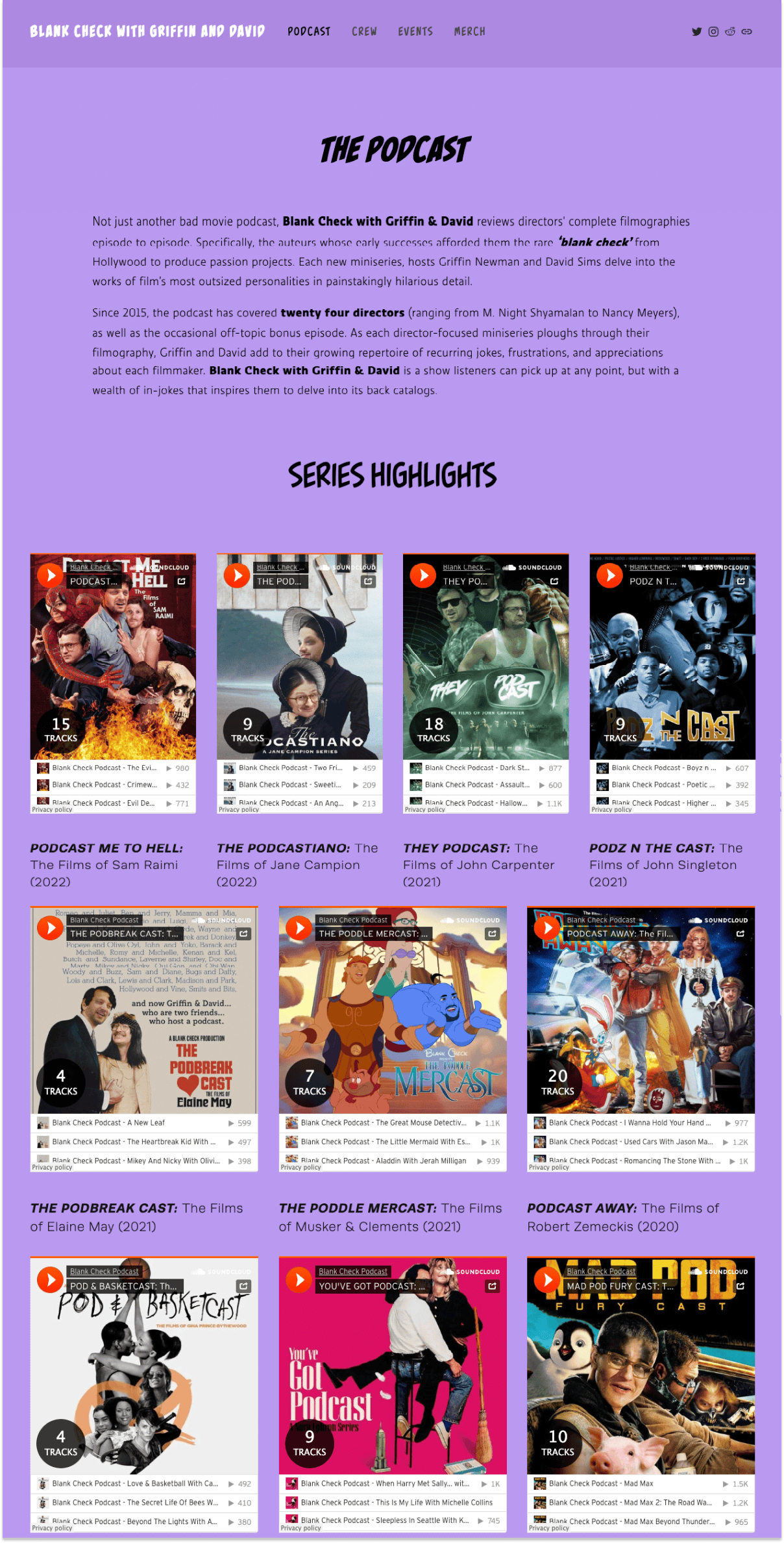 Blank Check with Griffin & David is a unique podcast that reviews the complete filmographies of different directors.
Unlike other movie podcasts, it focuses on directors who were given the freedom to create their passion projects by Hollywood. The show explores the works of filmmakers with big personalities in a funny and detailed way.
They primarily upload their podcast episodes to SoundCloud and embed them on their Squarespace site. This is actually pretty easy to do, as Squarespace has a native integration with SoundCloud.
Check out Griffin & David's Blank Check podcast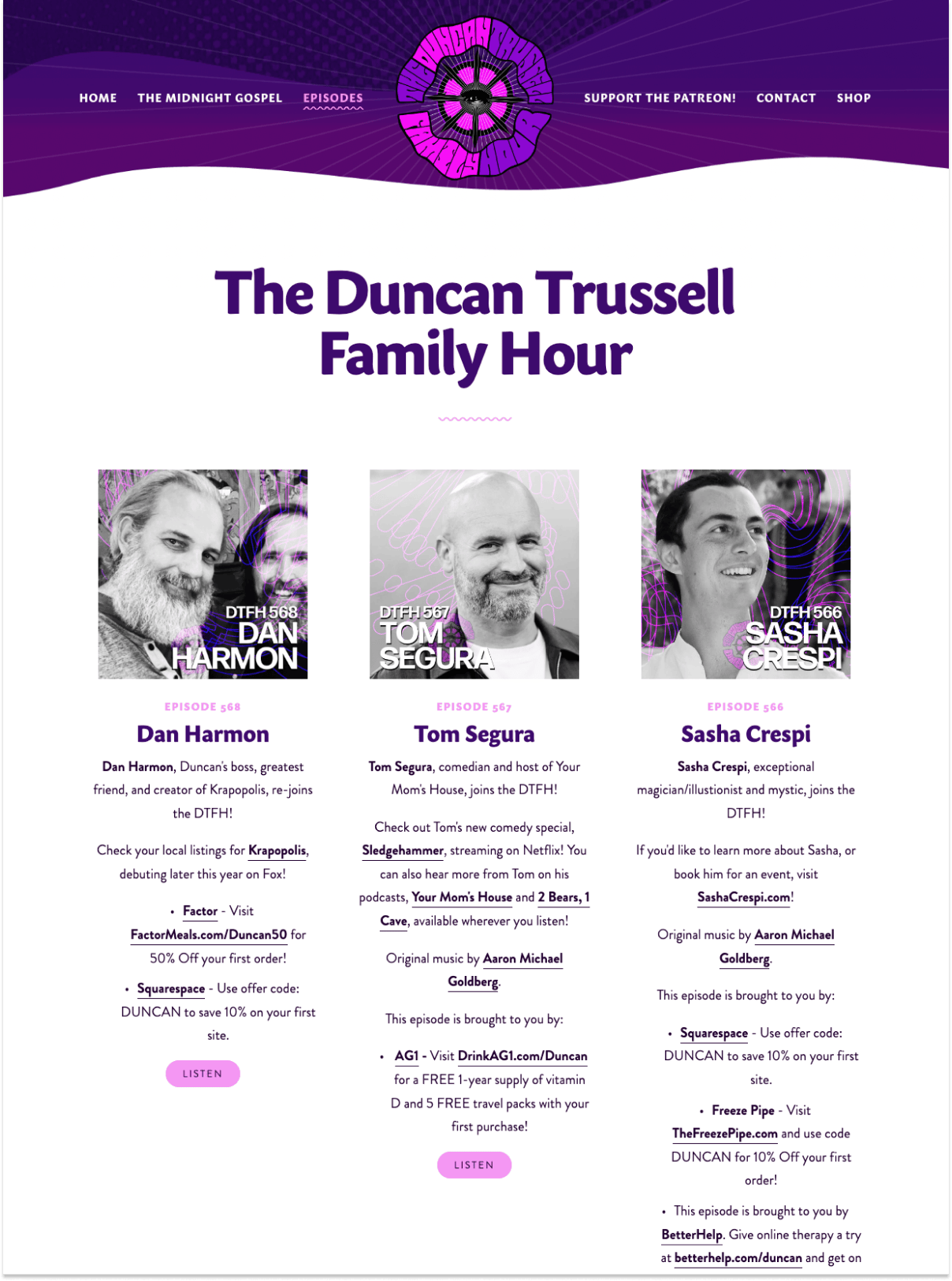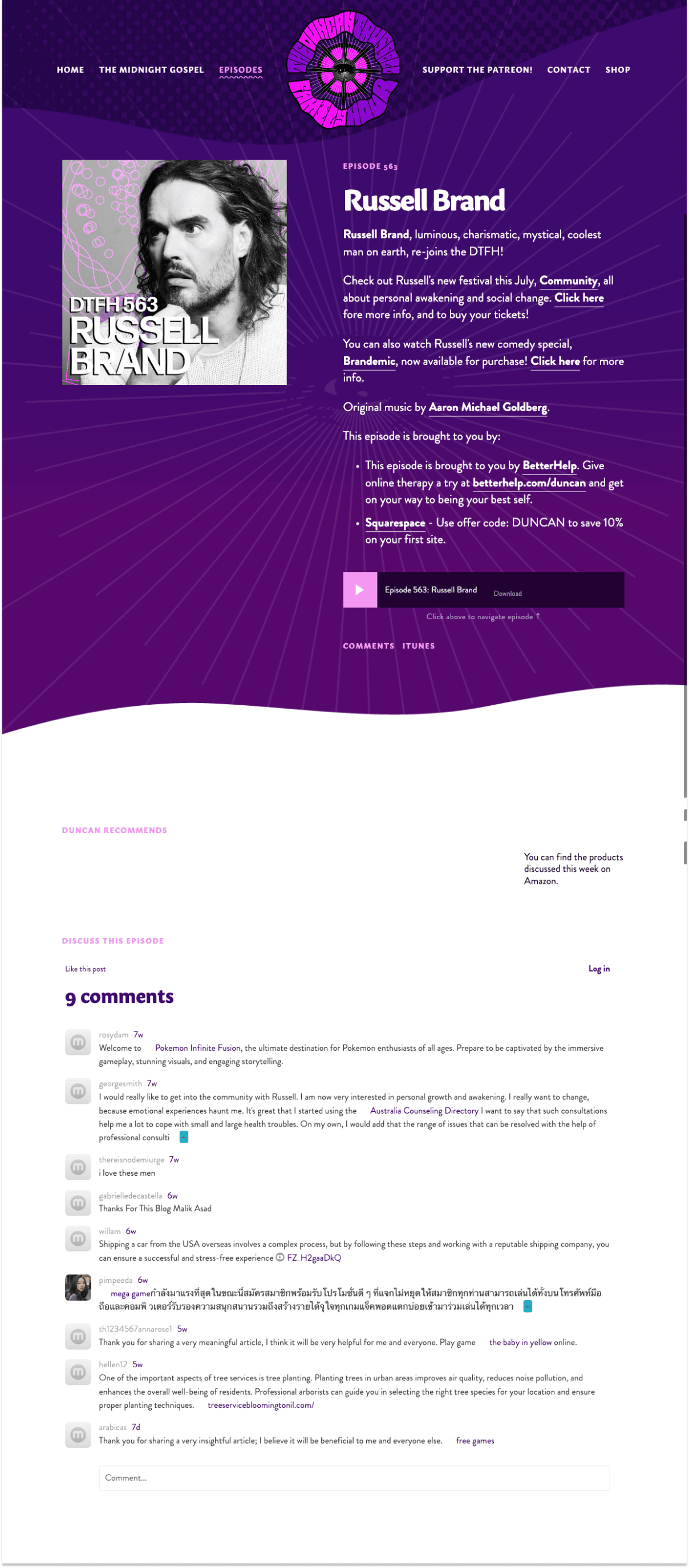 Duncan Trussell is a stand-up comedian, writer, and actor who also runs a popular podcast, the Duncan Trussel Family Hour, where he and his guests chat about a host of topics, from mindfulness, psychedelics, spirituality, and everything in between.
You might have heard of some of his guests, which include Russel Brand, Steven Kotler, Lili Reinhart, and more.
A few features that stand out (you might wanna consider this for your podcast):
Viewers can directly listen and download the episodes on the site, which is already a feature on Squarespace.
There's a comment section under each episode for listeners to engage and comment.
There's an RSS feed for his podcast.
Dedicated cover image for each podcast episode.
Check out The Duncan Trussell Family Hour podcast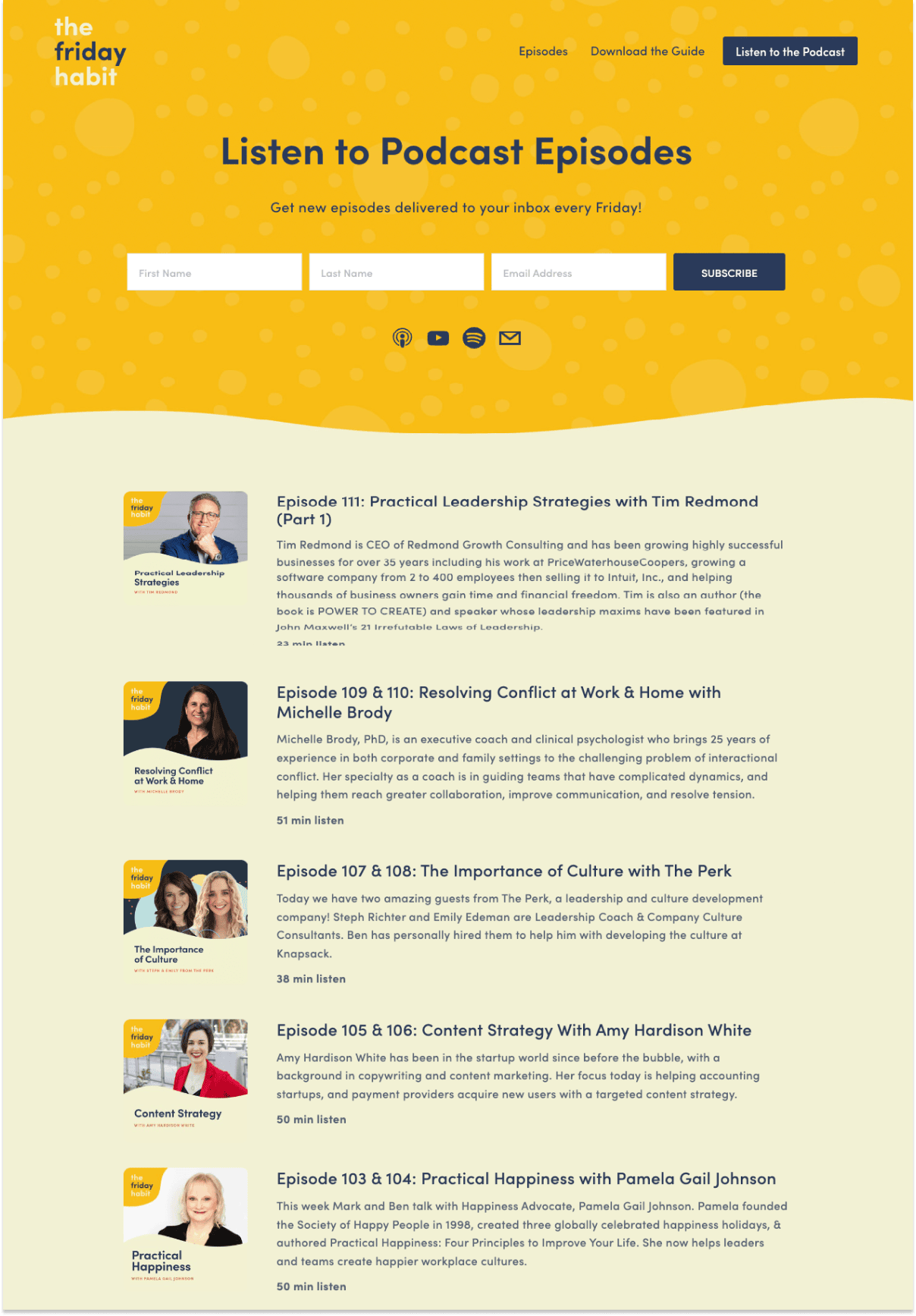 The Friday is a business podcast run by Brand Viva, a content marketing agency specializing in podcasts, and video production.
To date, they've produced over 100 podcast episodes on building company culture, creating systems for business, leadership, and more.
The Friday Habit was custom designed but was originally started with the Sonora template on Squarespace.
Check out The Friday Habit podcast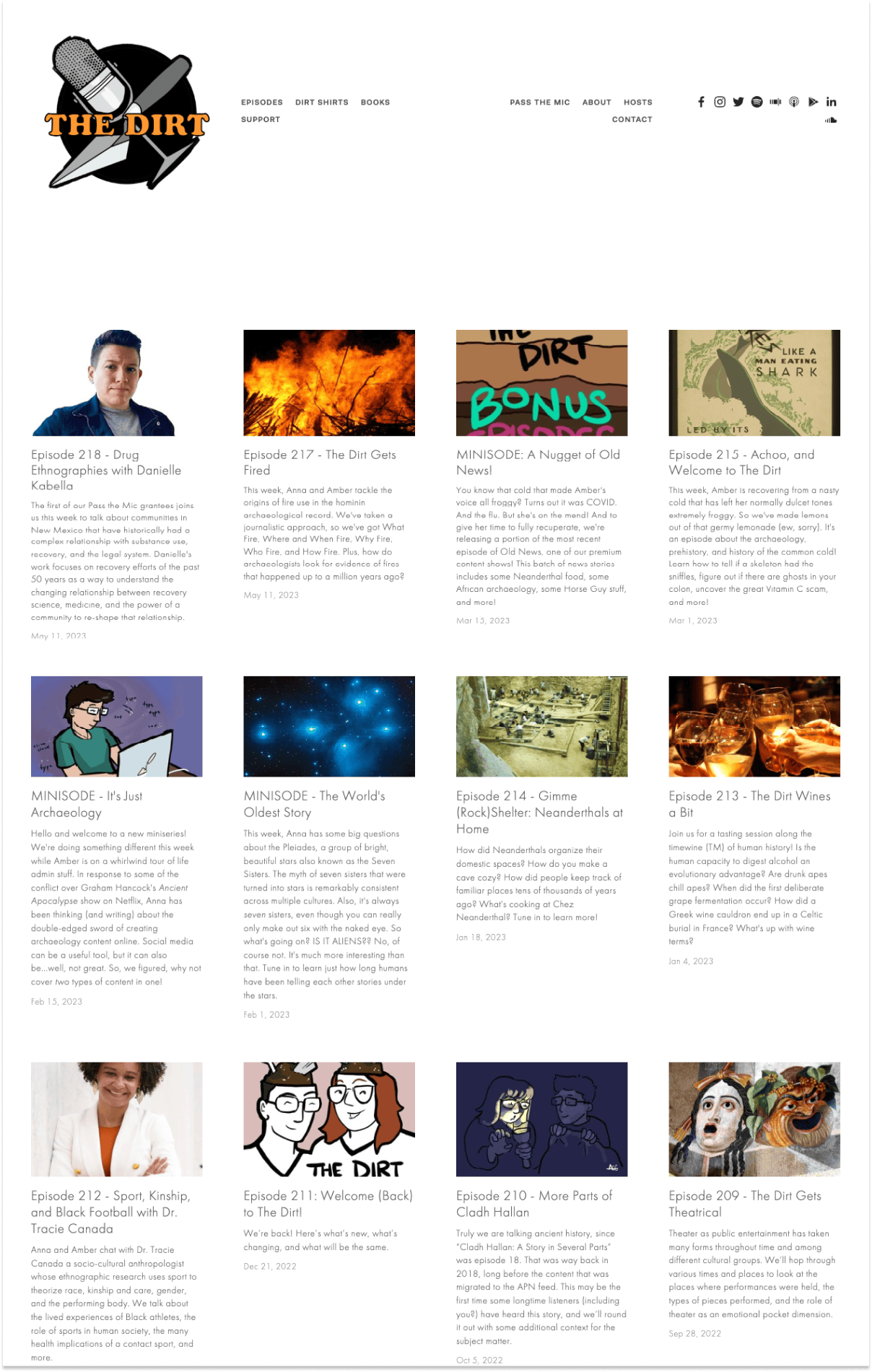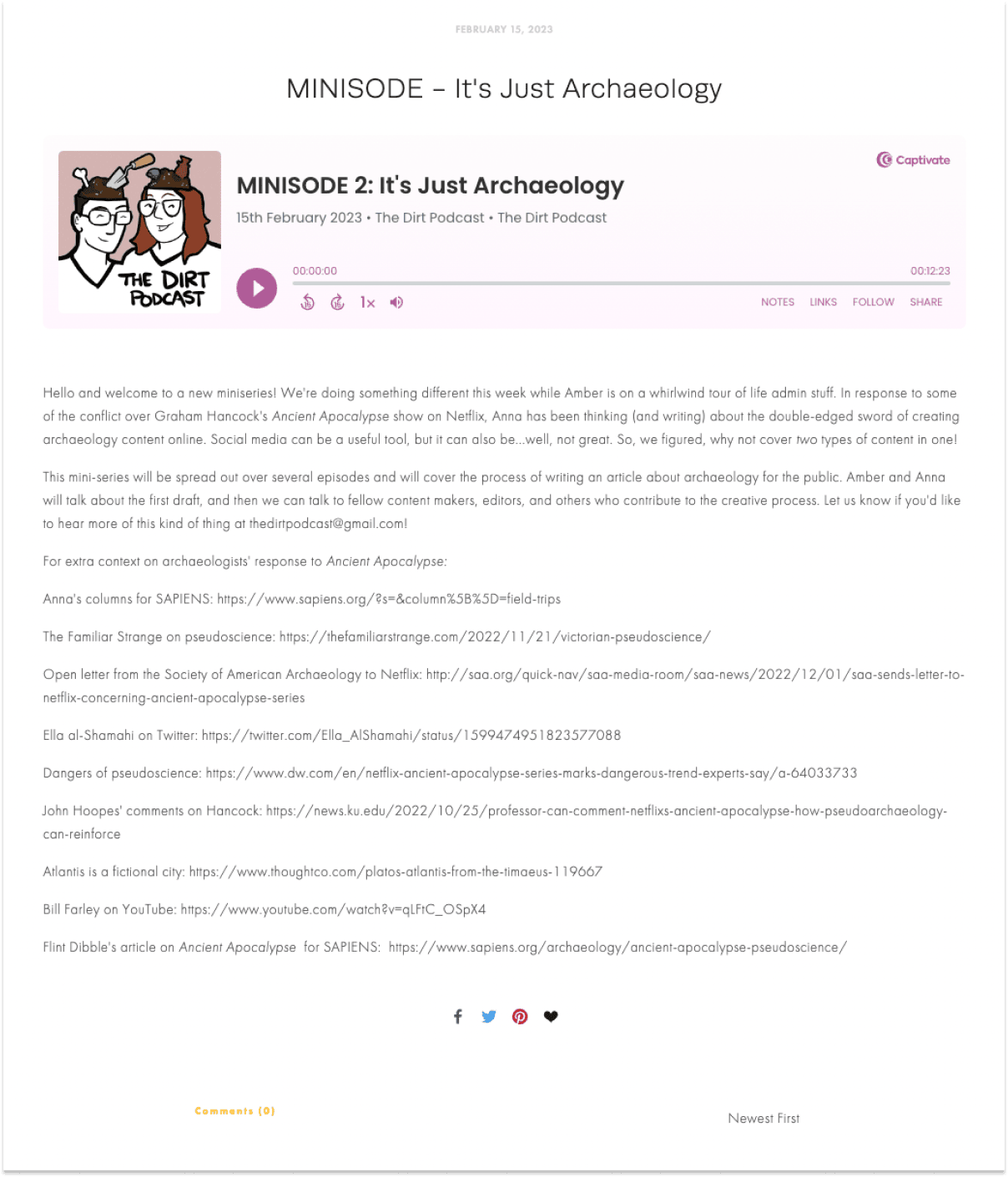 Despite being a small podcast, Anna and Amber have been able to build a consistent stream of 14,000 listeners per month, where they talk about the fascinating history of humanity.
To date, they've recorded over 200 episodes, featuring stories and sites from around the world and throughout different eras.
They kept their website design simple, incorporating a lot of the original Squarespace template — Wav records.
As for the podcasting solution, they've decided to upload their episodes to Captivate.fm and embed them directly on the Squarespace site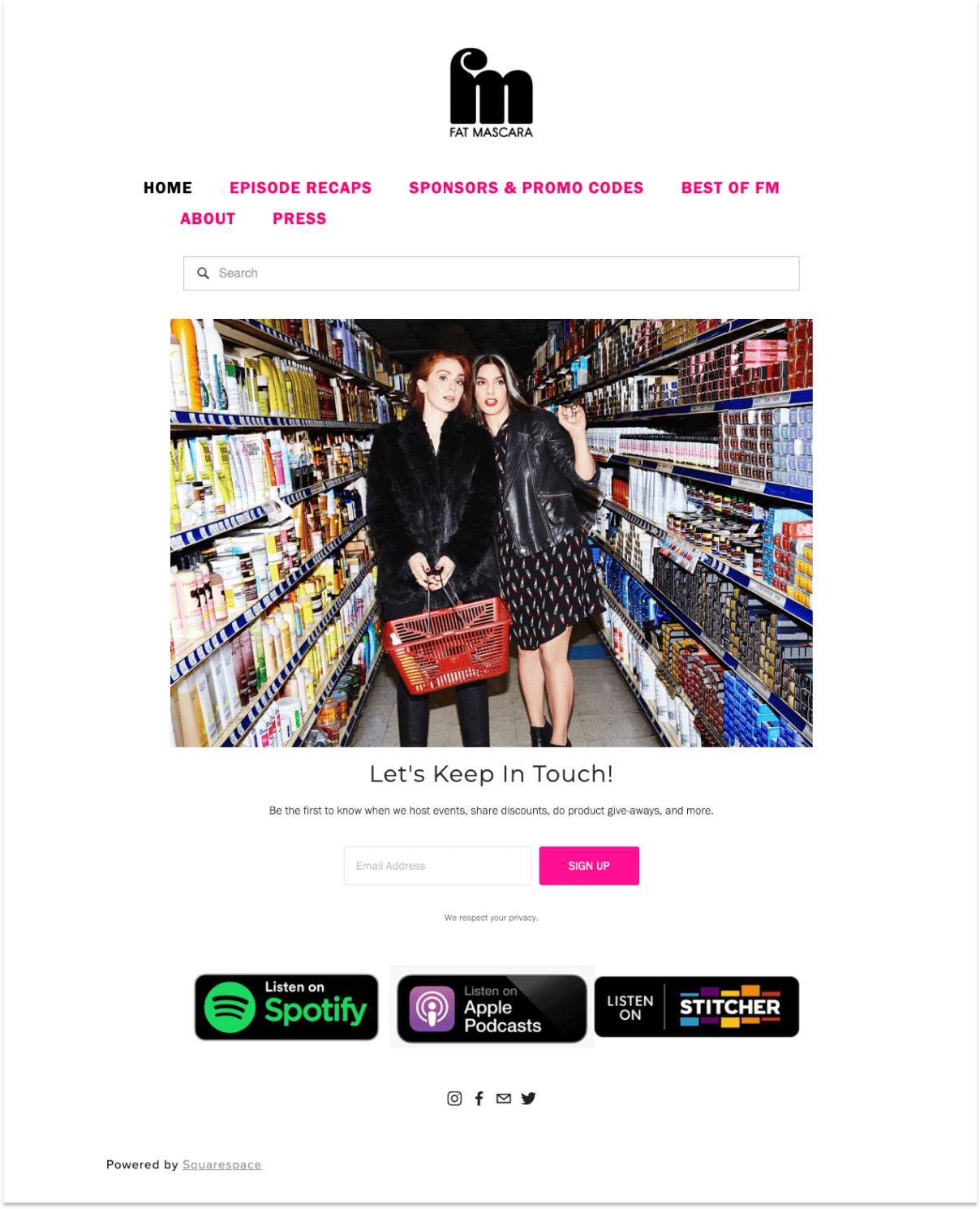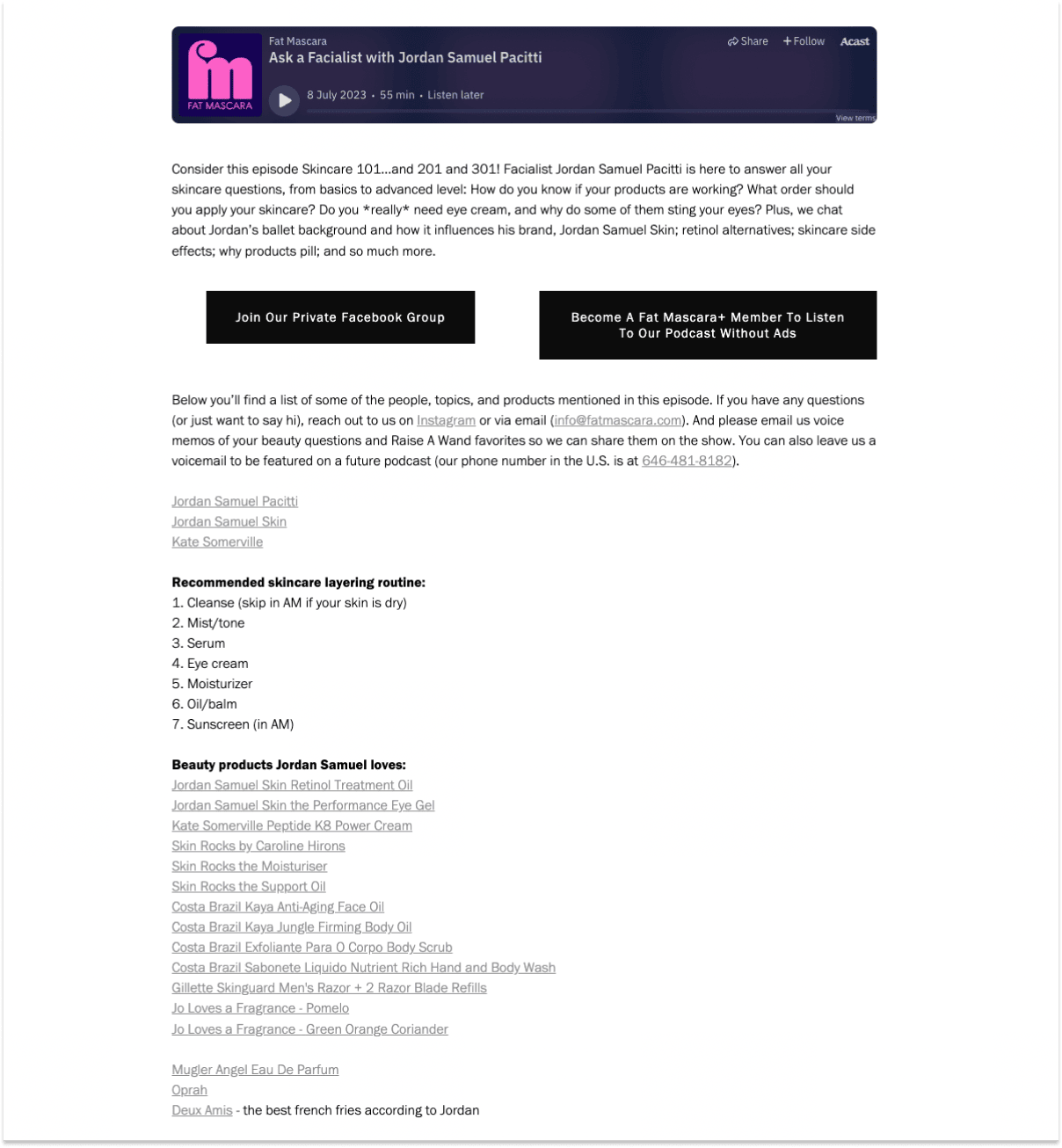 Jessica Matlin and Jennifer Sullivan co-host Fat Mascara, a bi-weekly podcast that explores all things beauty.
Every Wednesday,  Jess and Jenn keep you up to date the latest news trends in fashion while providing invaluable beauty product recommendations.
Interestingly, they don't host their podcast on their Squarespace site. Instead, it's where they promote paid membership where fans can listen to their podcast ad-free.
Check out the Fat Mascara podcast website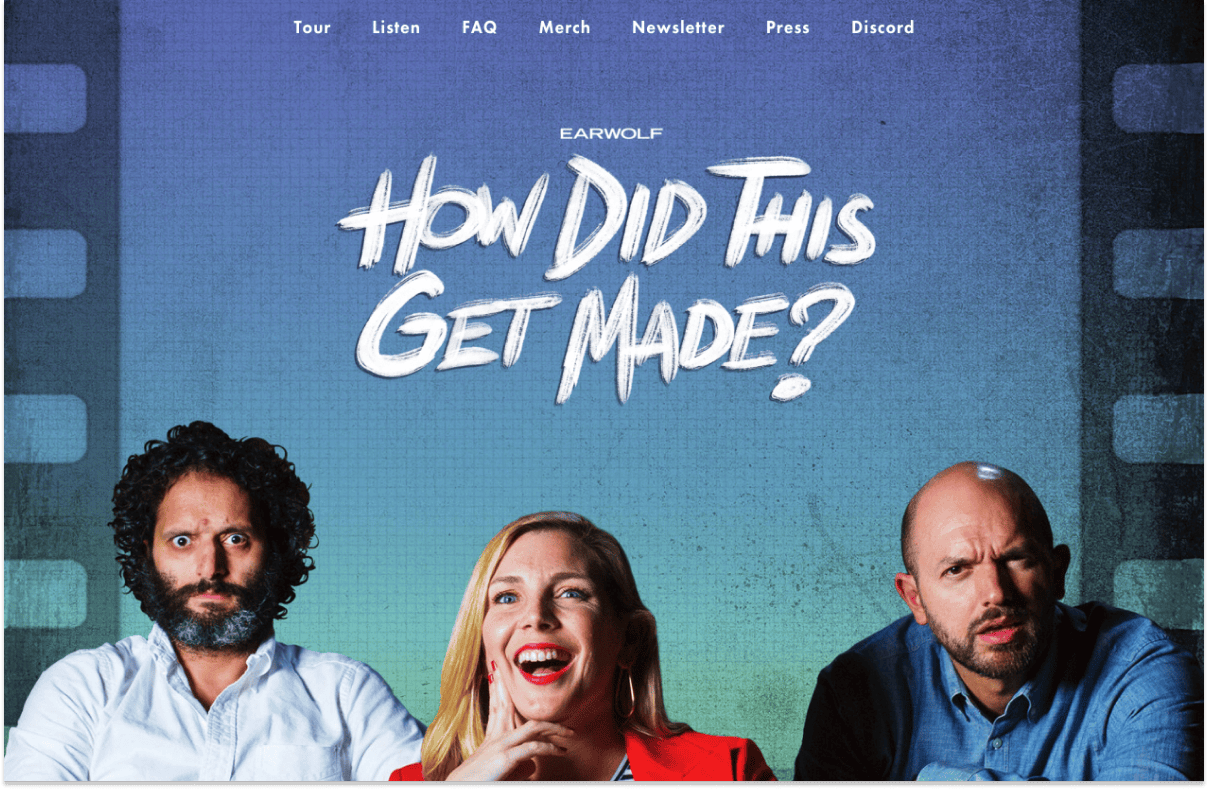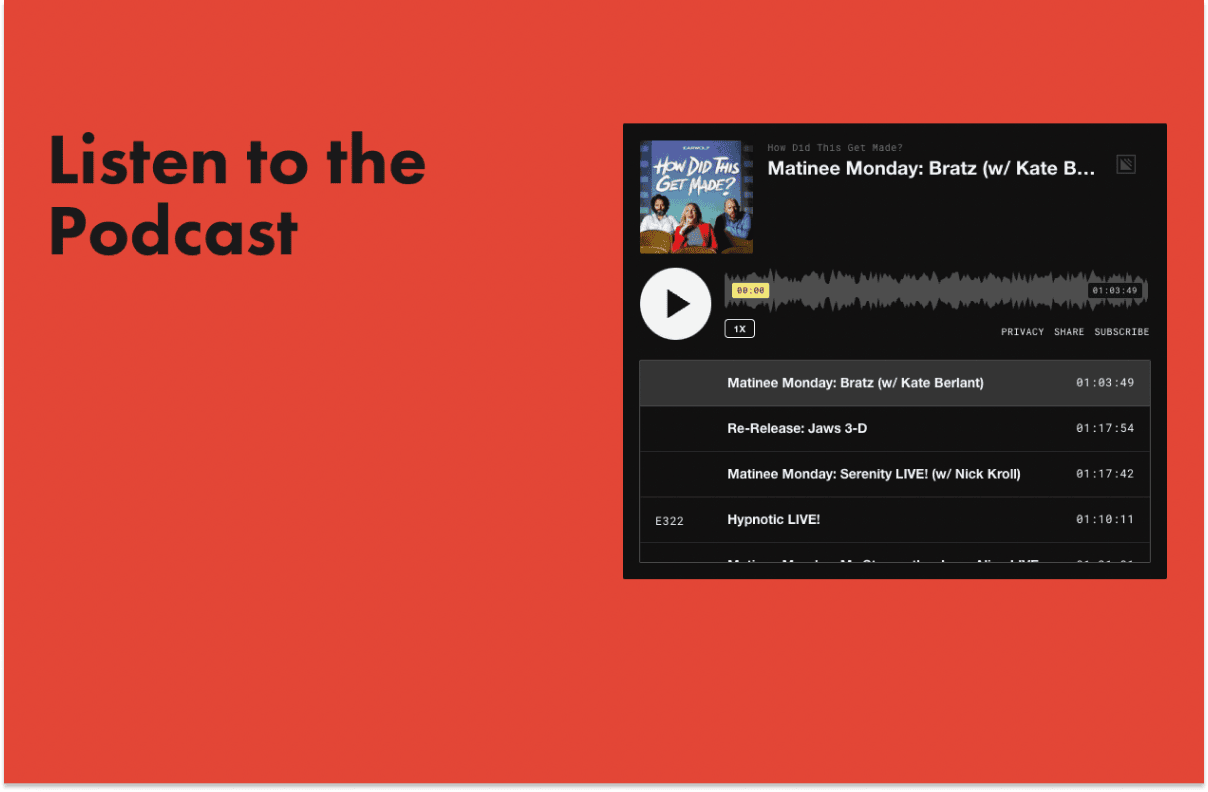 How Did This Get Made? (HDTGM) is a podcast hosted by Paul Scheer, June Diane Raphael, and Jason Mantzoukas, where they interview people involved in "badly reviewed" movies and talk about some of the behind-the-scenes.
HDTGM hosted their podcast on Apple podcasts, Spotfiy, and Amazon music, but they've also embedded a playlist on their site.
The site was custom-designed on Squarespace and it's basically a single page website with different sections to their tour dates, FAQ, podcast, and more.
Check out How did this get made?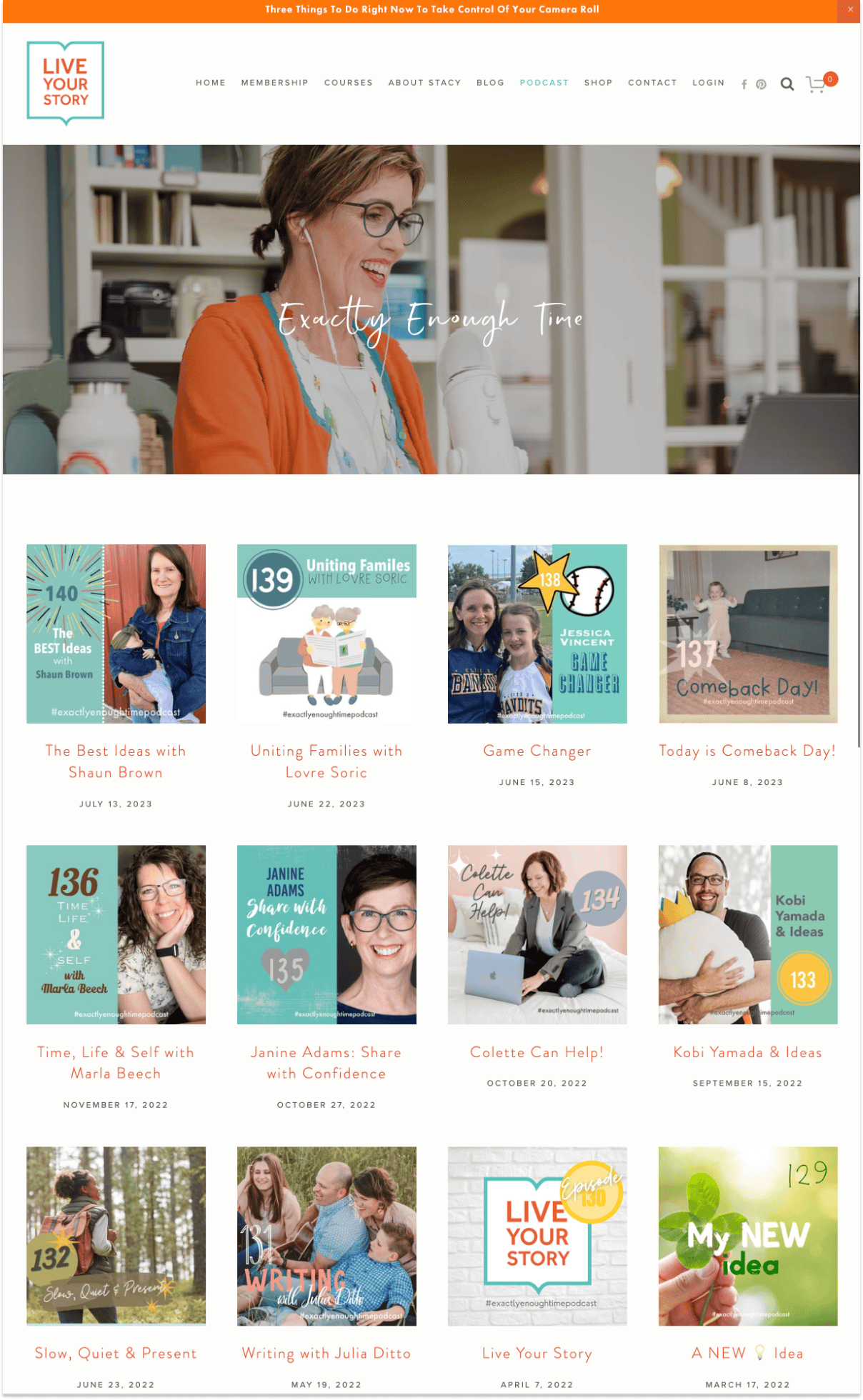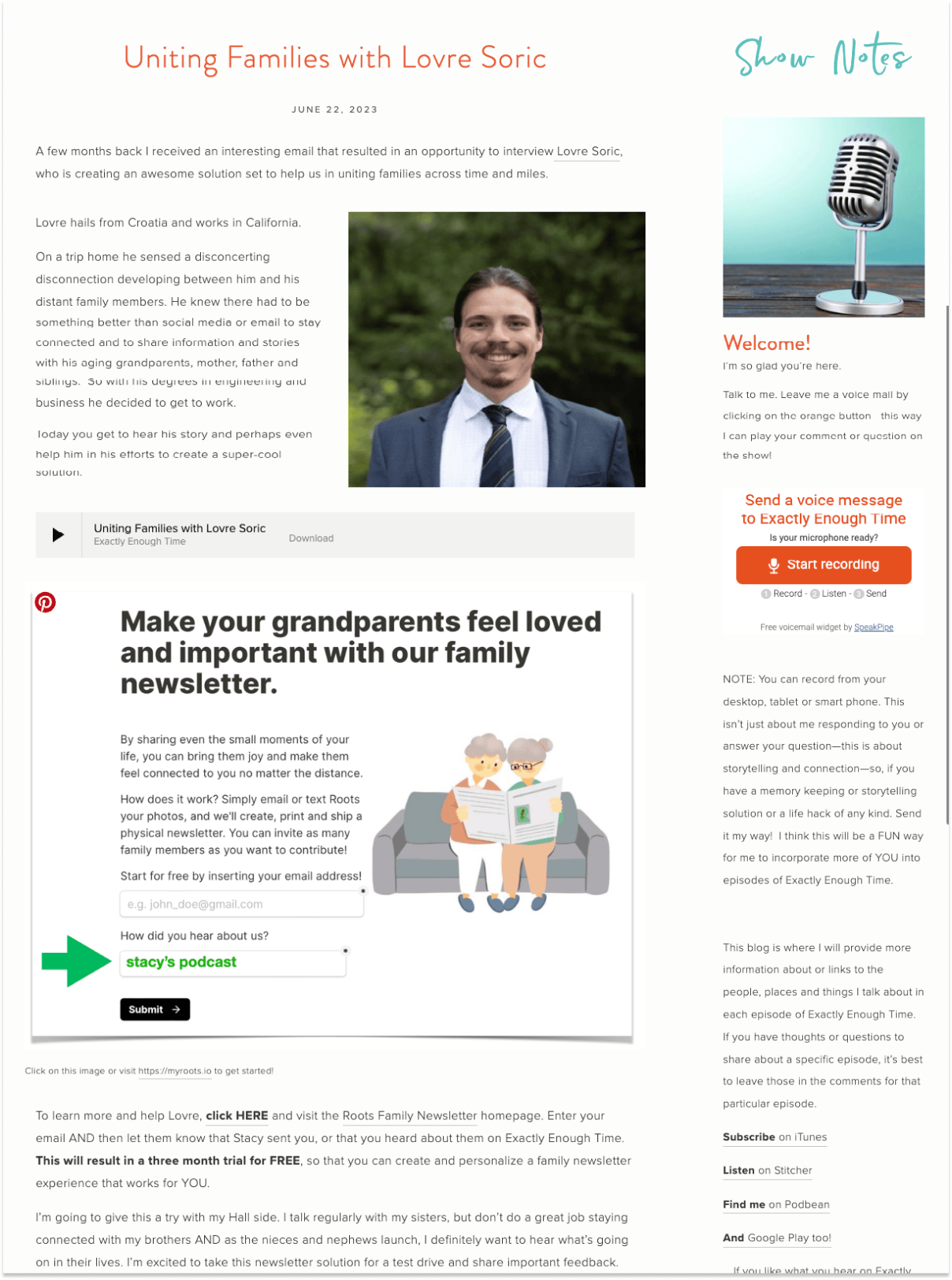 Stacy is a life enthusiast with a mission to help women find inspiration and live their best lives.
Over the years, she's published over 100 episodes, interviewing prominent CEOs and women who are experts in their crafts in hopes to get their insights for her audience.
Stacy also runs a paid membership, sells courses, and runs a successful blog right from her custom-designed Squarespace site.
Check out Stacy Julian's podcast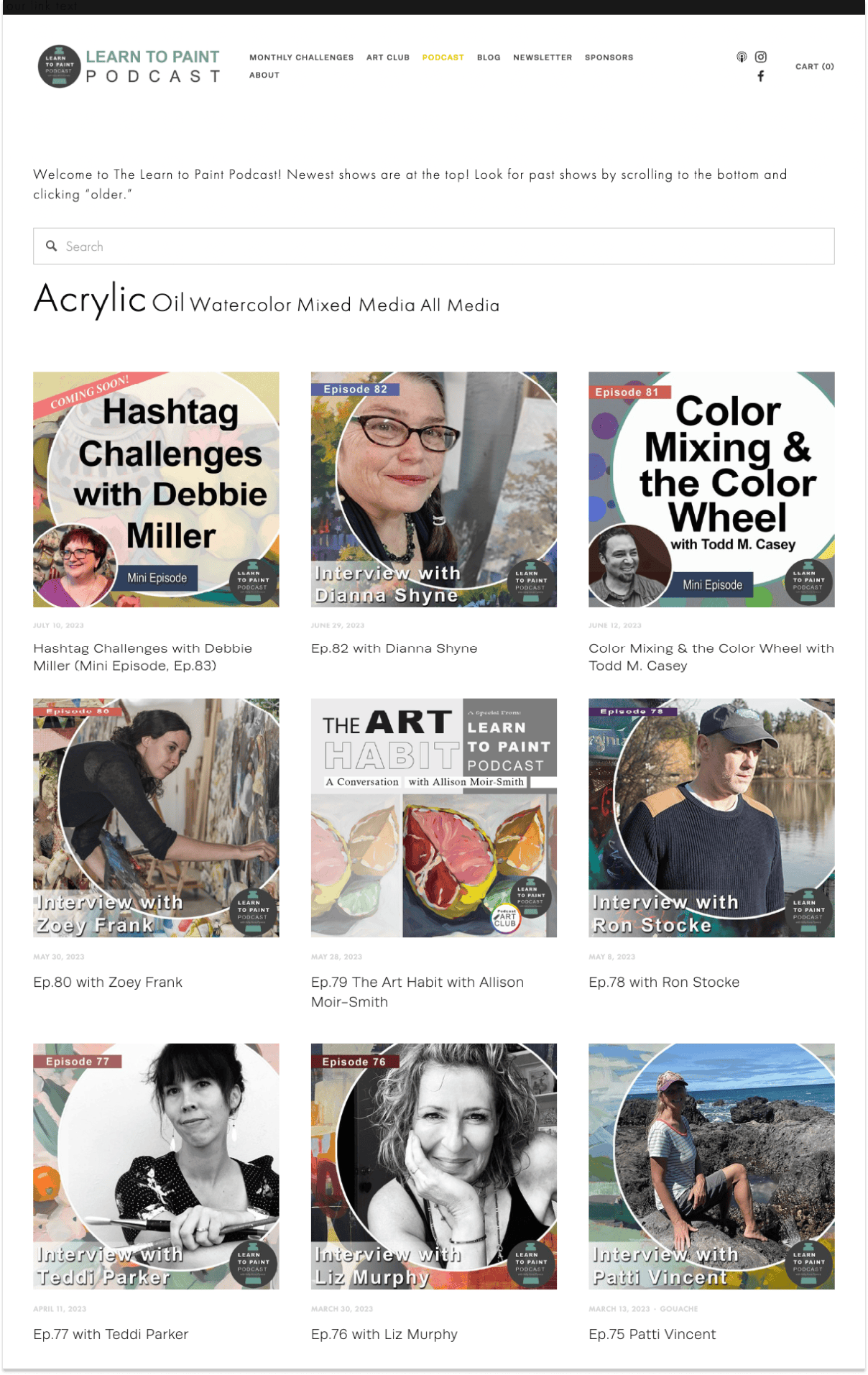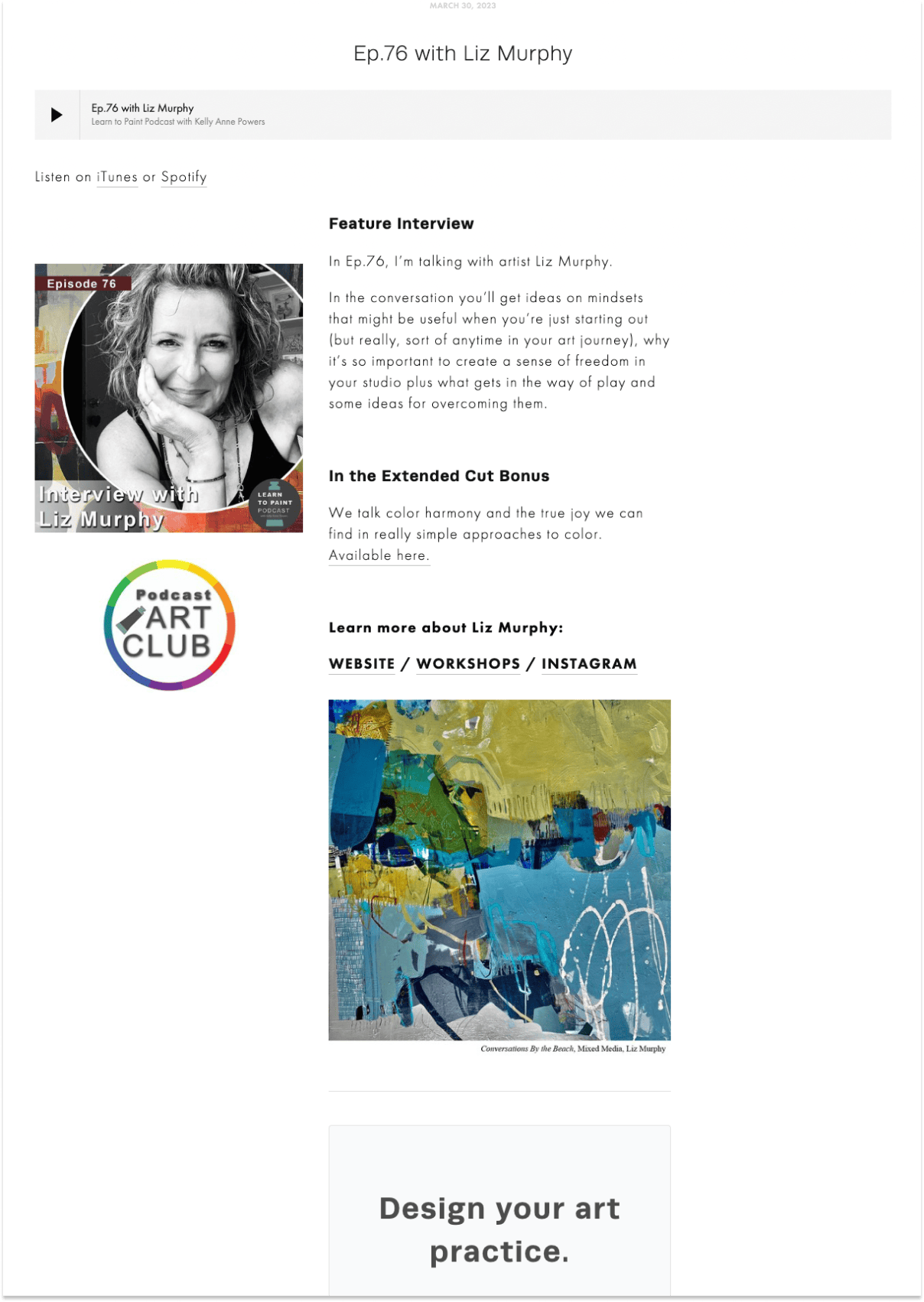 Once a month, Kelly interviews artists on the topic of, you guessed it, how to paint.
Some episodes dive deeply into materials and techniques, while others explore mindsets useful for honing the craft.
For her site, Kelly uses Wav Records, the same Squarespace template used in The Dirt podcast, but she kept it simple. The only thing she did was to custom design cover images for each podcast episode.
Check out Learn to paint podcast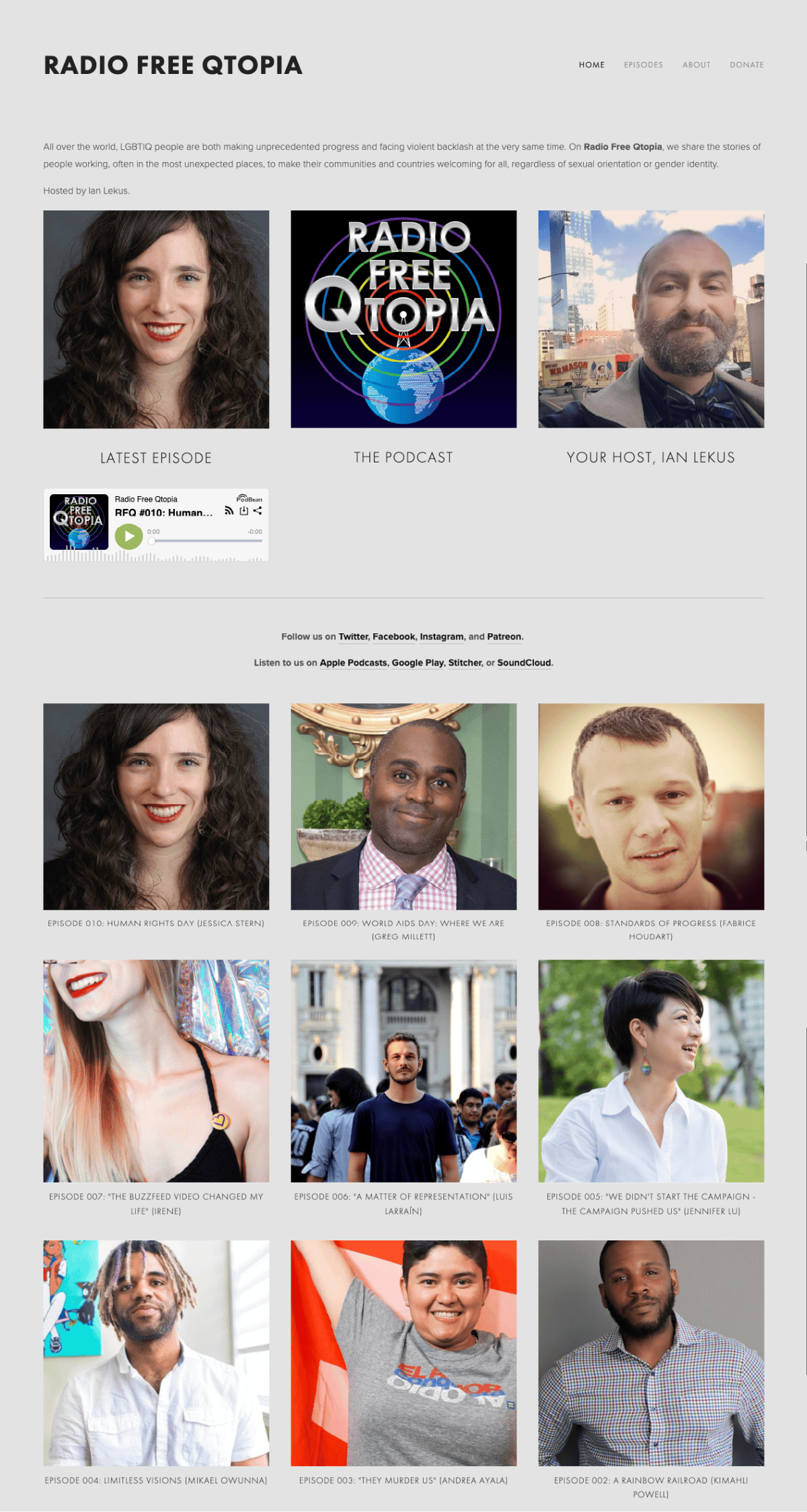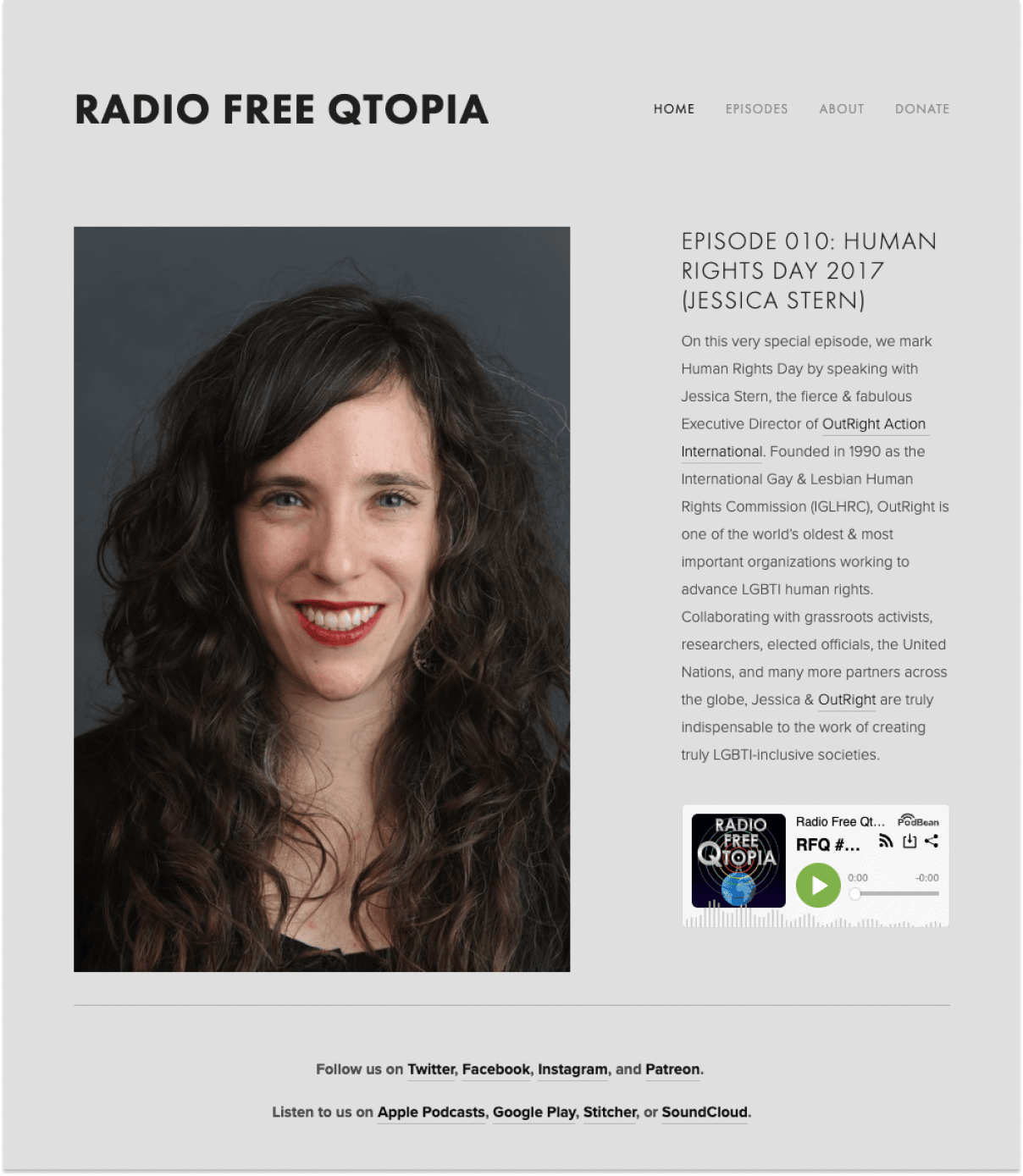 Ian Lekus is the host and producer behind Radio Free Qtopia, a podcast to celebrate the stories of the LGBTIQ community from around the world.
This site is built on the Squarespace template Avenue, mainly comprised of grid layout, which is particularly well suited to display podcast episodes.
The template also allows you to add specific content details or descriptions to every episode, just like Ian did, where he give a preview of every guest on his podcast.
Check out Radio Free Qtopia podcast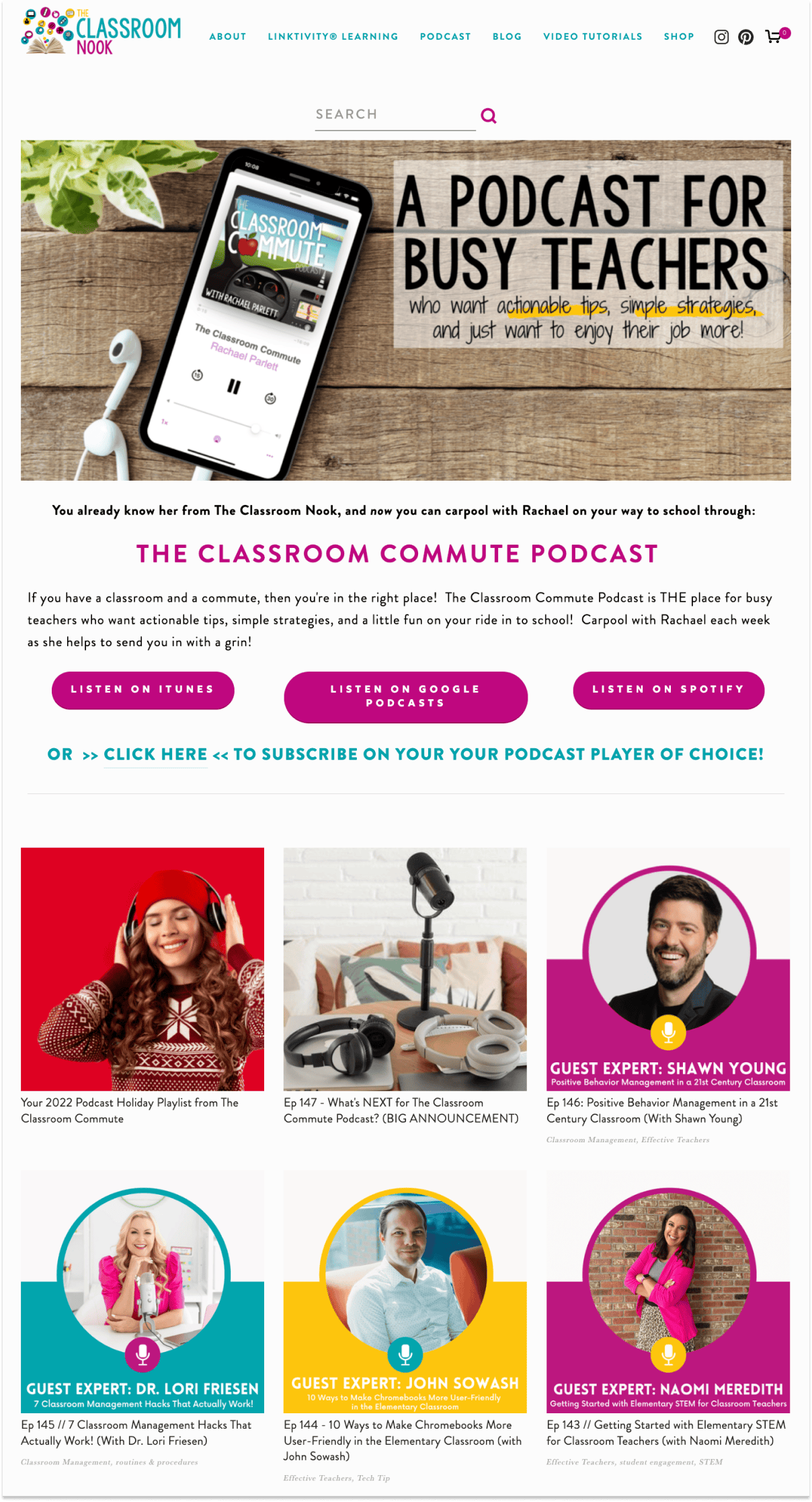 Rachael is a teacher who wanted to share tips, ideas, and strategies around the classroom, which is why she started Classroom Nook, a podcast for teachers where she interviews other teachers and learning experts on the topic.
This is a custom-designed Squarespace site, but it also has a few unique features that I don't see opten on other podcast site:
A comprehensive blog that are well categorized
An eCommerce store where she sells digital templates and lessons for other teachers
And a dedicated video page where she uploads all her online lessons.
Check out the Classroom Nook podcast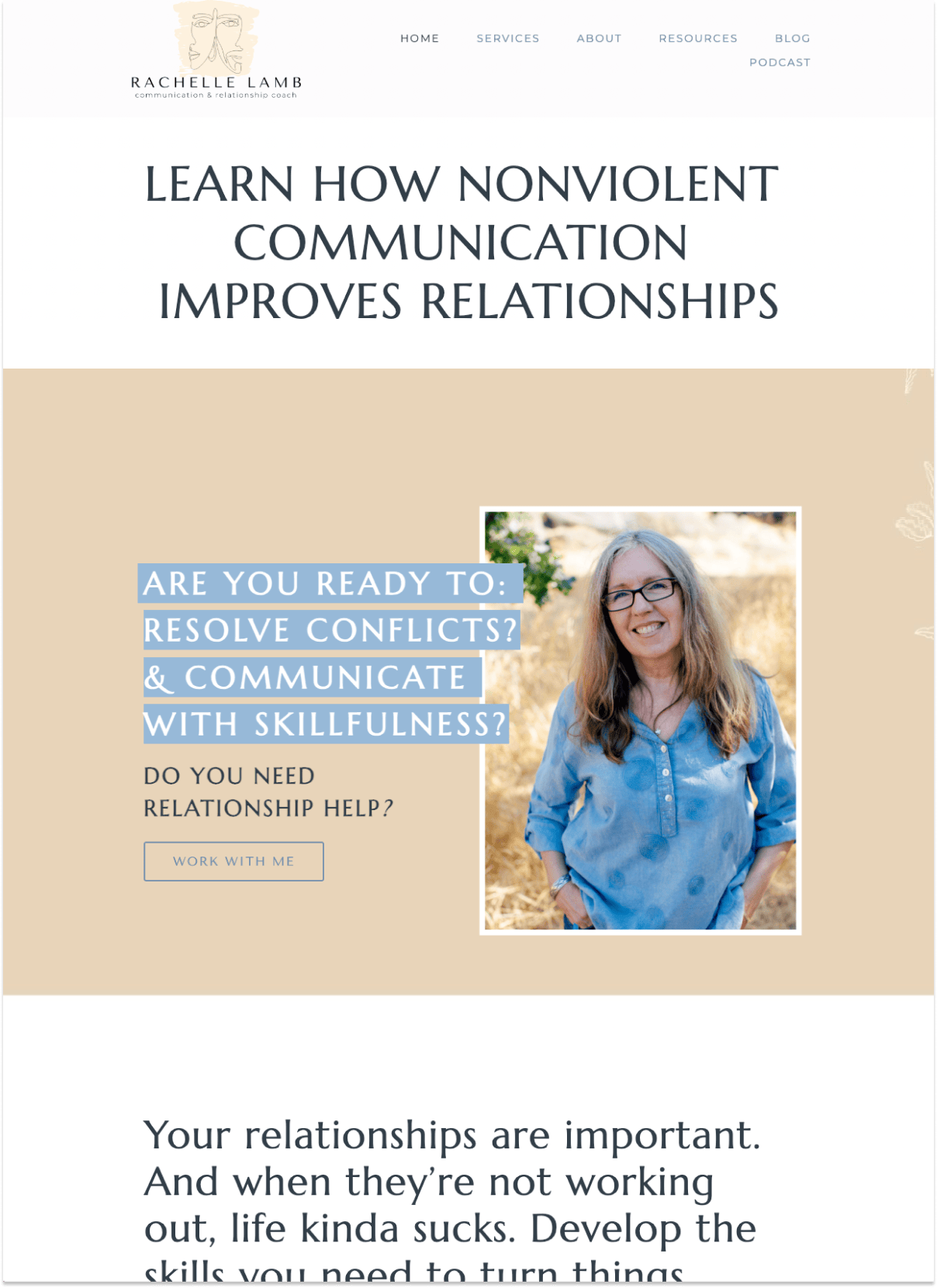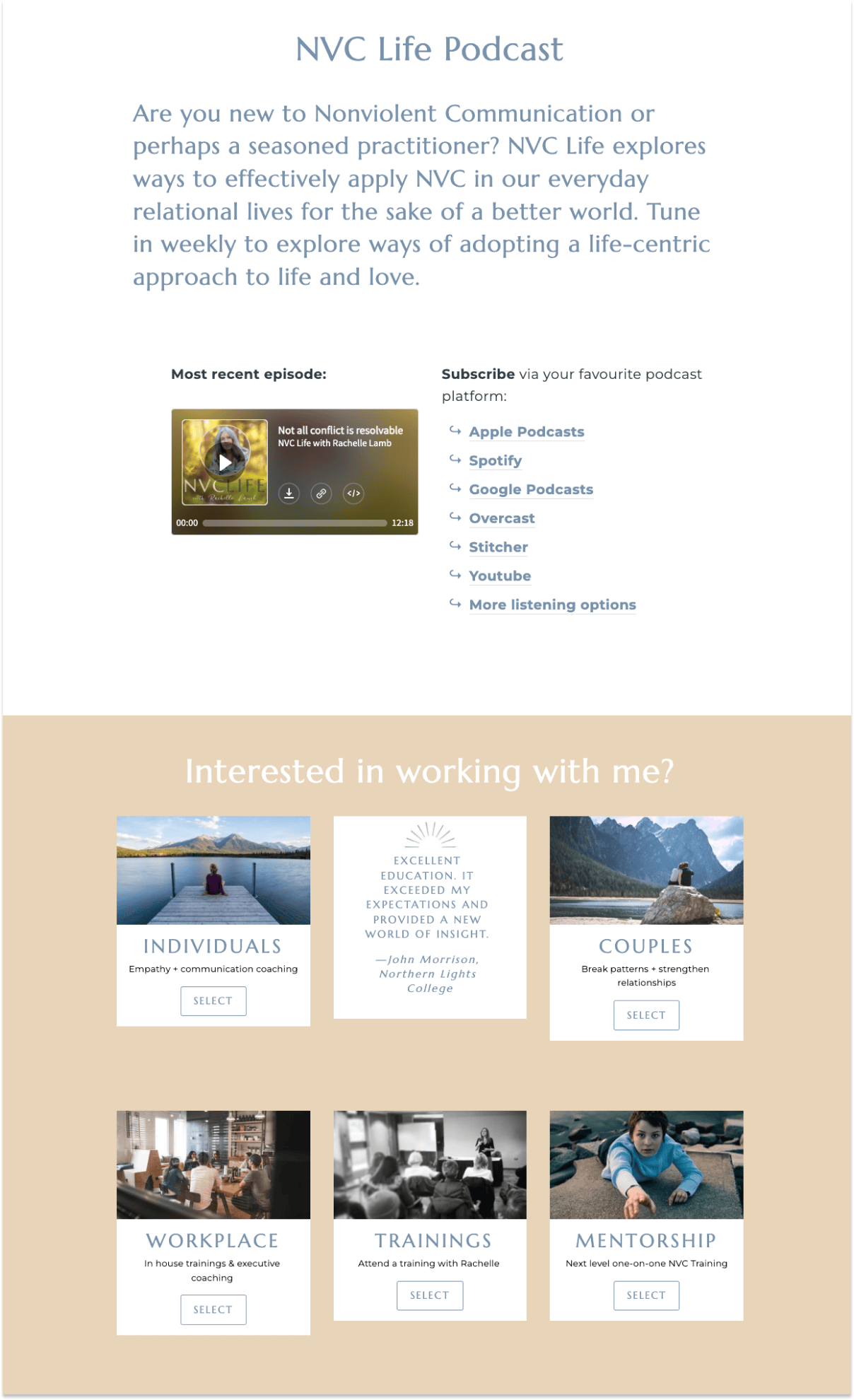 Rachelle is a communications and relationship coach with an impressive clientele, including the University of Victoria, Royal Roads University, and the Government of Canada.
She's also a certified Nonviolent Communication (NVC) where she helps clients navigate difficult conversations, shift out of negative patterns and establish a strong relational foundation for themselves.
In her podcast (NVC Life), NVC Life she explores ways to effectively apply Nonviolent communications in our everyday relational lives.
Check out Rachelle Lamb's podcast
Related articles: