Unique artist websites are hard to come by but here are some of the best ones I found from artists from around the world.
Some artists created their website to showcase their art portfolio, while others set up an online store to sell their paintings and artwork.
After scouring over 100 artist websites, I noticed the best ones tend to highlight their artworks in a unique layout. Some even used it as the homepage background on their website.
Most of these websites are built using visual website builders (no code required)  with a combination of built-in online store. They're listed right below the image if you're interested.
Also, if you're keen to learn more about the website builders used to create these websites, I've written a detailed post comparing their pros and cons.
Enjoy!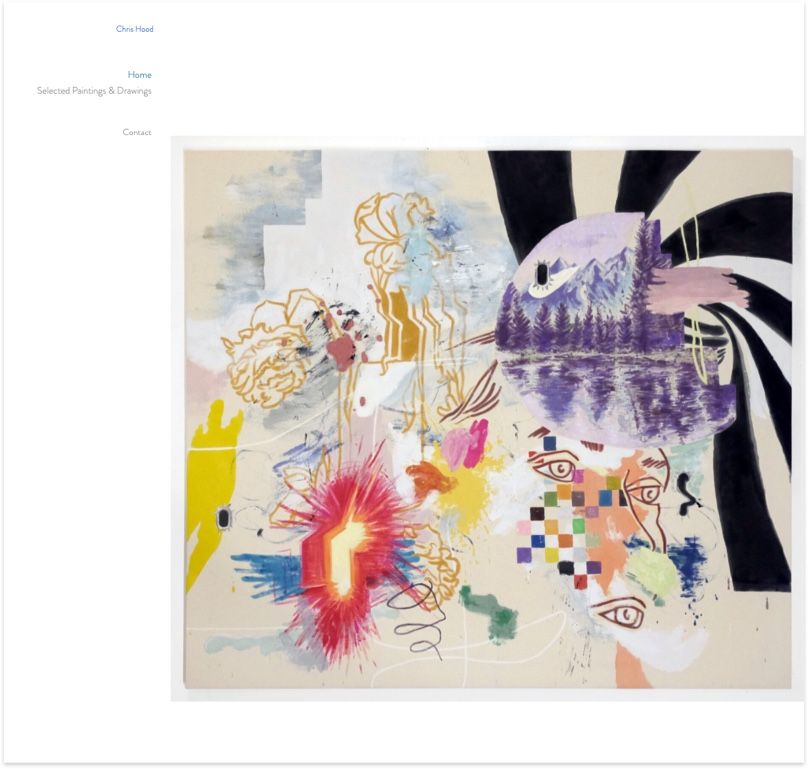 Chris Hood is an American artist born in Atlanta who currently lives and works in New York City. Though representational in nature, his paintings, sculptures, and drawings reflect an understanding of the abstract nature in which personal and social imagery collide in the twenty first century.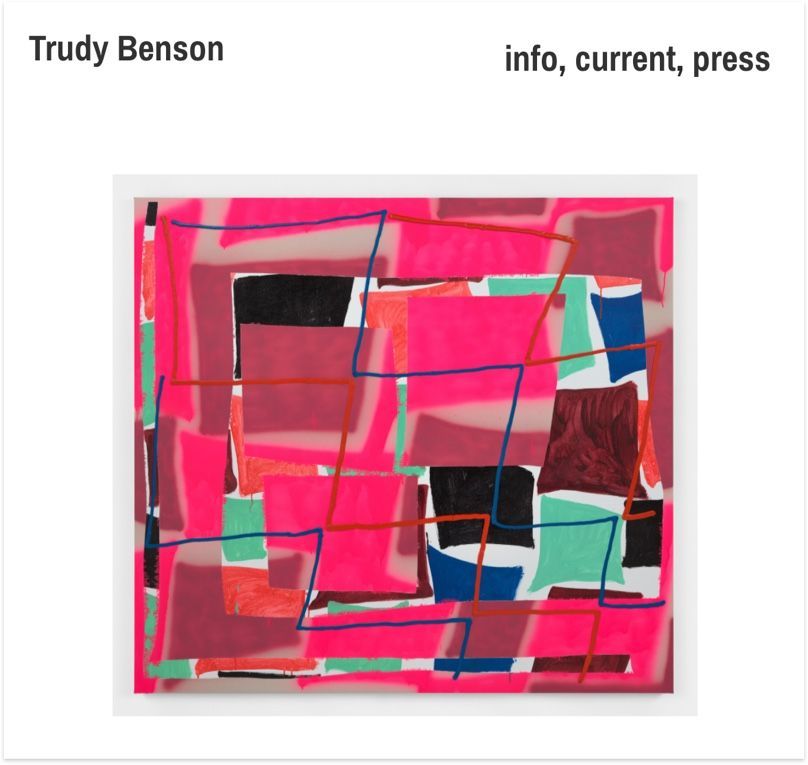 Benson is a revivalist of sorts, digging into the recent past to unearth and update a particular style—in her case, Abstract Illusionism, the name bestowed by the critic Barbara Rose on a quixotic, abstract variant of trompe l'oeil that enjoyed a brief vogue during the mid-1970s.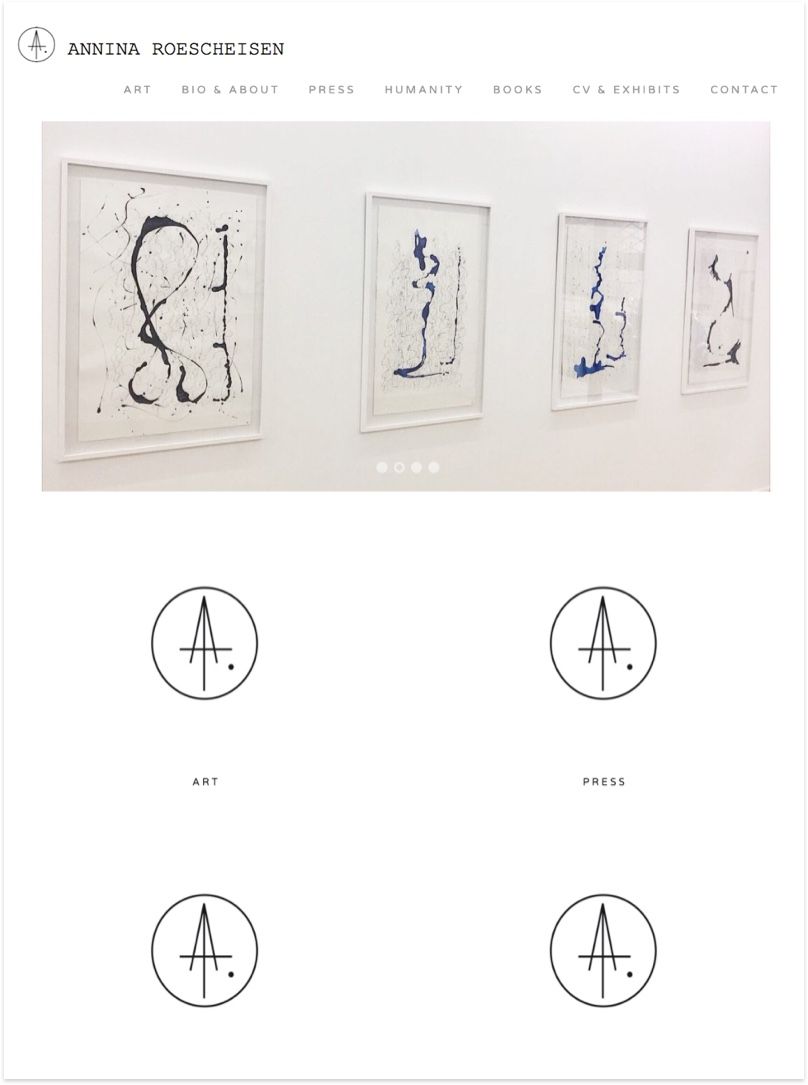 A German-Slovenian artist who splits her time between New York and Paris, Roescheisen is a sort of performance artist, using her own self as an anchor for lyrical video meditations on the shared vicissitudes of life—or, as she describes it, "existential universality."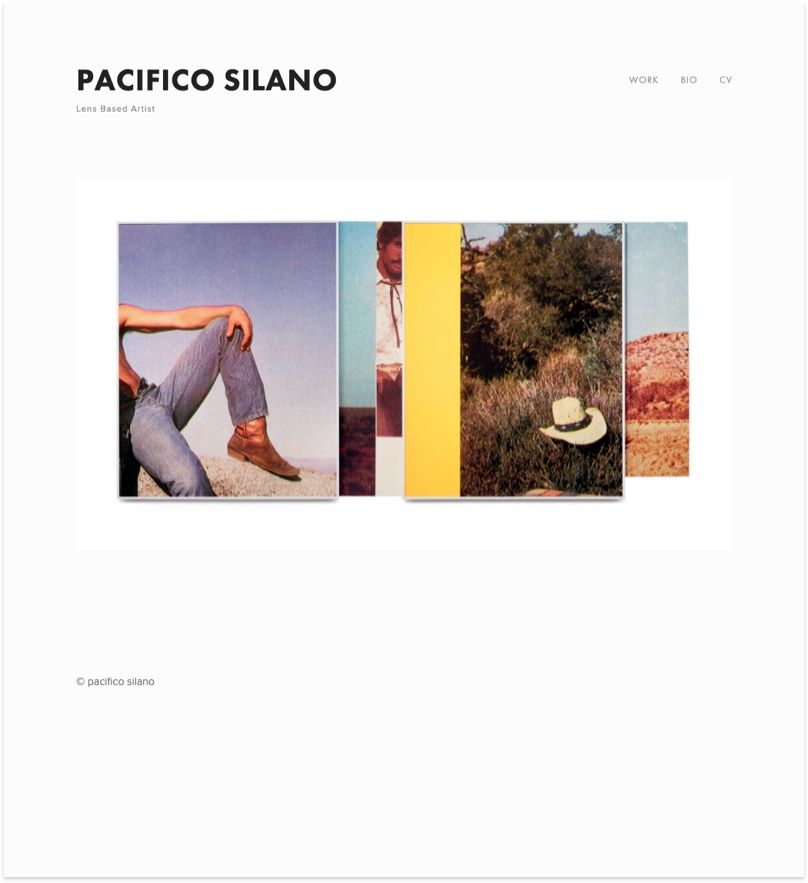 Pacifico Silano is a lens-based artist whose work is an exploration of print culture, the circulation of imagery and constructs of masculinity.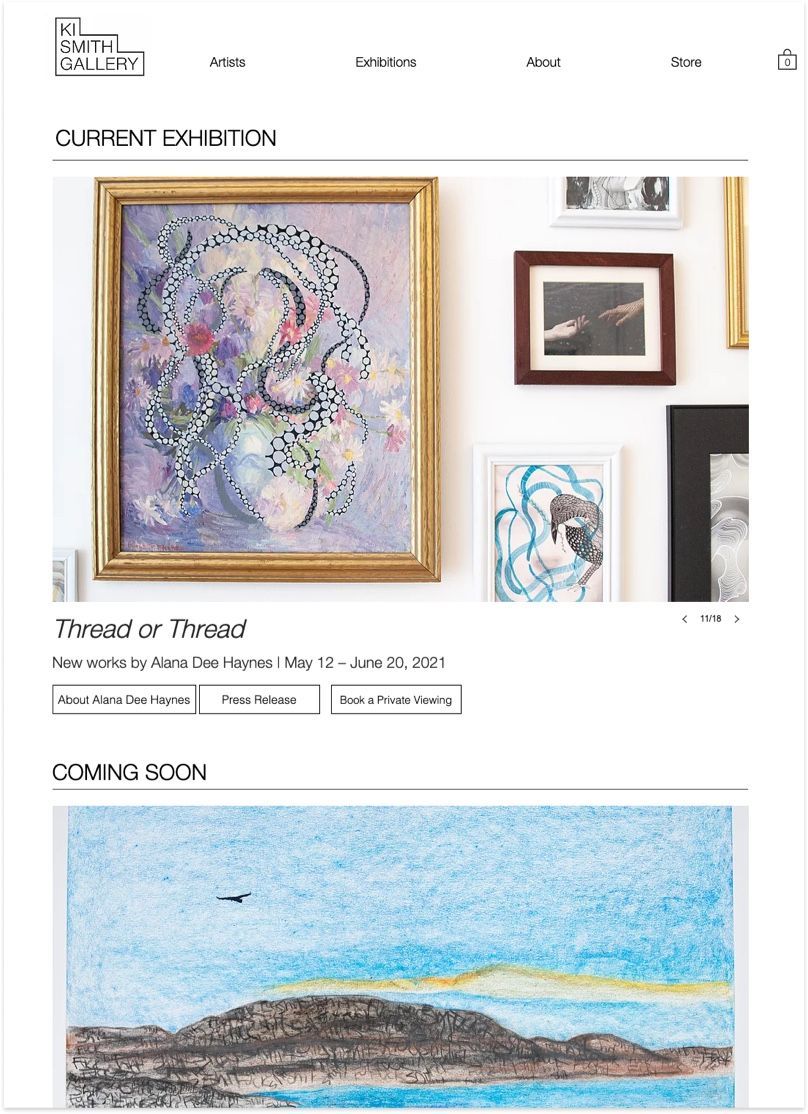 Made with Wix
Sei Smith is a Japanese-American artist that lives and works in New York. Smith fixates on reflection, light, and the interaction between object, viewer, and context. Through the intense layering of fluorescent paint, iridescent film, and the incorporation of a variety of found or "farmed" objects, Smith's work is designed to expand the definition of painting.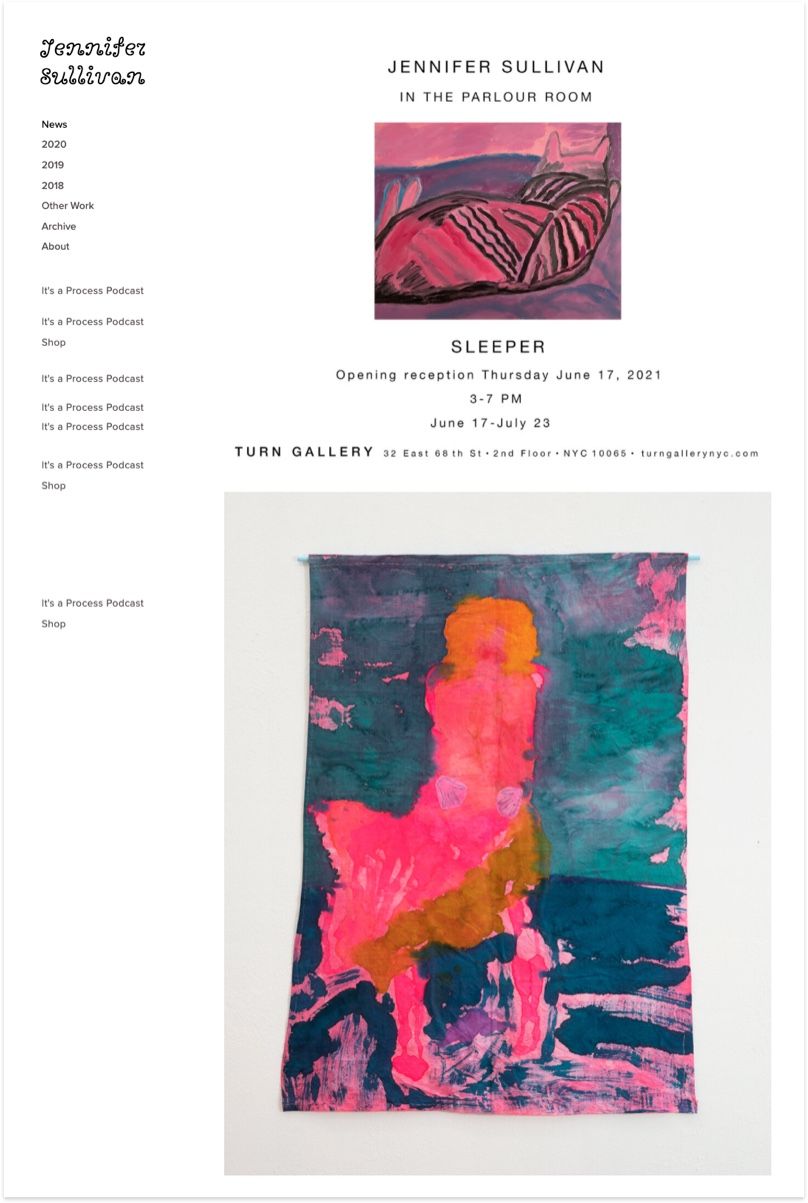 Sullivan describes her work as "a constellation of different components" that includes performance, video and paintings, as well as works that combine all three. Colorful and funky, her works stand out for their humor, much of which is based on autobiographical details.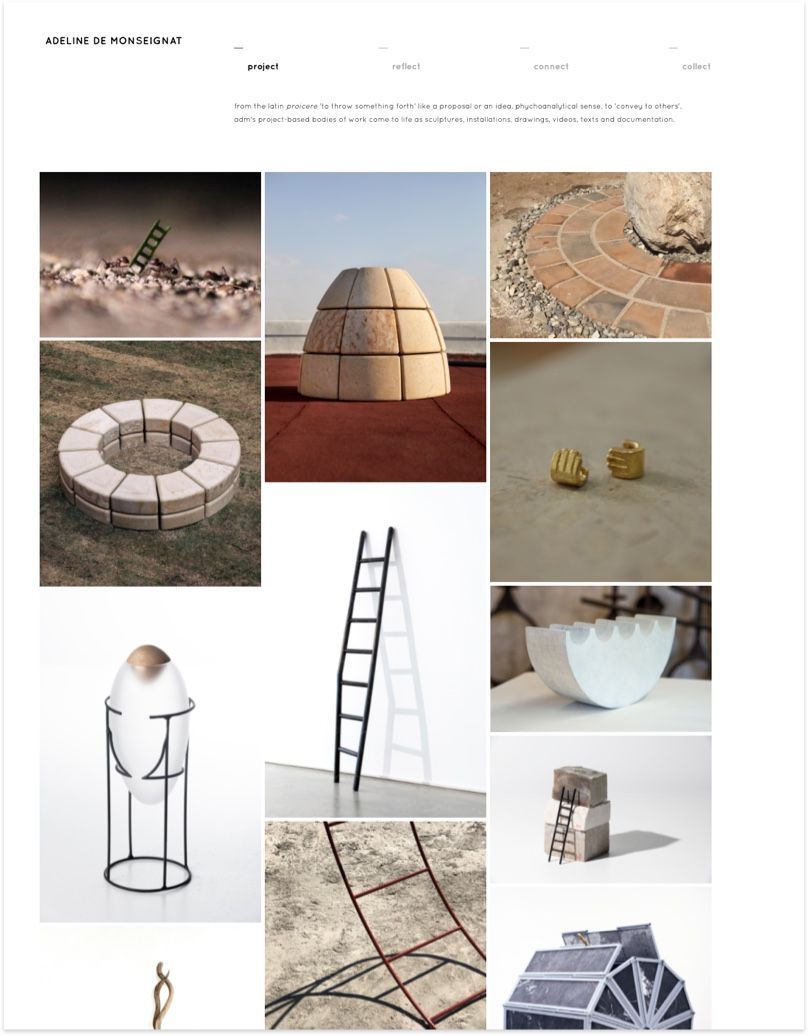 Adeline de Monseignat is a Dutch-Monegasque contemporary visual artist who lives and works between London and Mexico City.[1] Made from natural materials such as recycled fur,[2] soil, textiles, glass and marble, her sculptures and installations show an interest in mythology, anthropology and psychology, especially the Uncanny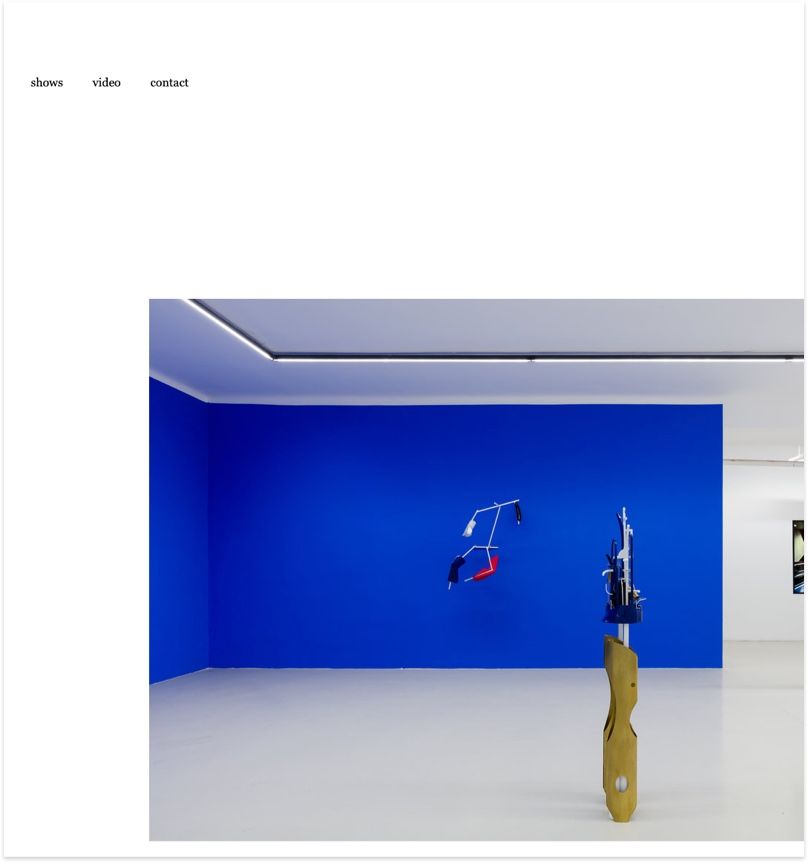 George Henry Longly's work employs readymade objects, stickers, marble and materials with common associations to both consumer fantasy and product design to engage with modes of display and notions of what constitutes professional activity, lifestyle and creative labour.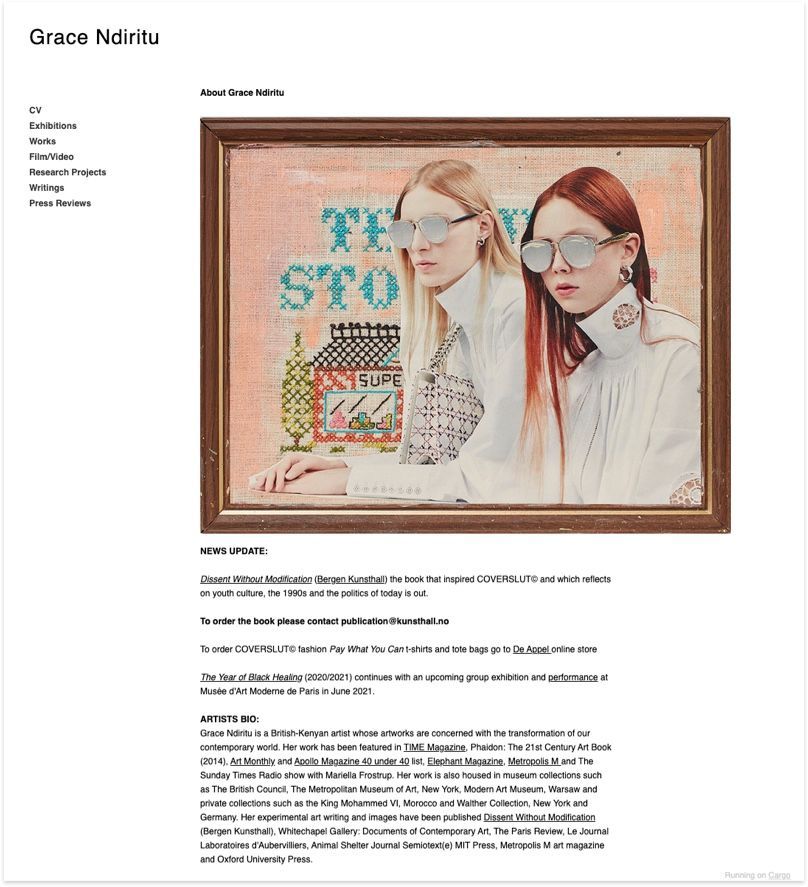 Made with Cargo Site
Grace Ndiritu is an international visual artist. At the age of 22, she was taught art in Amsterdam by British film director Steven Rodney "Steve" McQueen.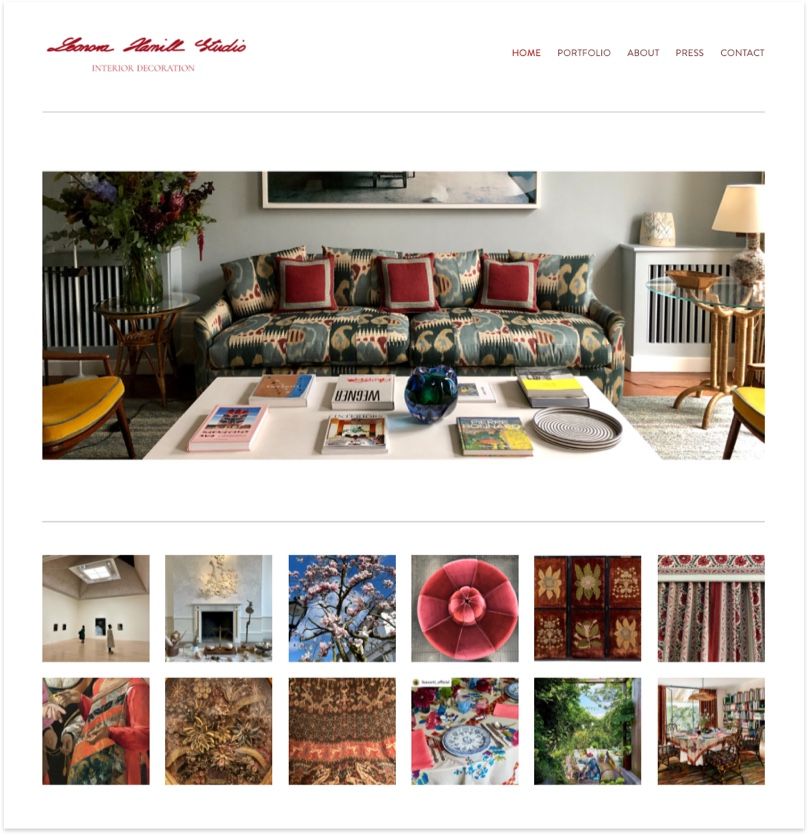 Leonora Hamill is an acclaimed photographic artist who established her interior decoration studio in New York in 2016. Having undertaken projects in New York, Newport (RI), London, Paris, Madrid and Milan, the studio is now based in London, where Leonora continues to work on residential projects in Europe and in the United States.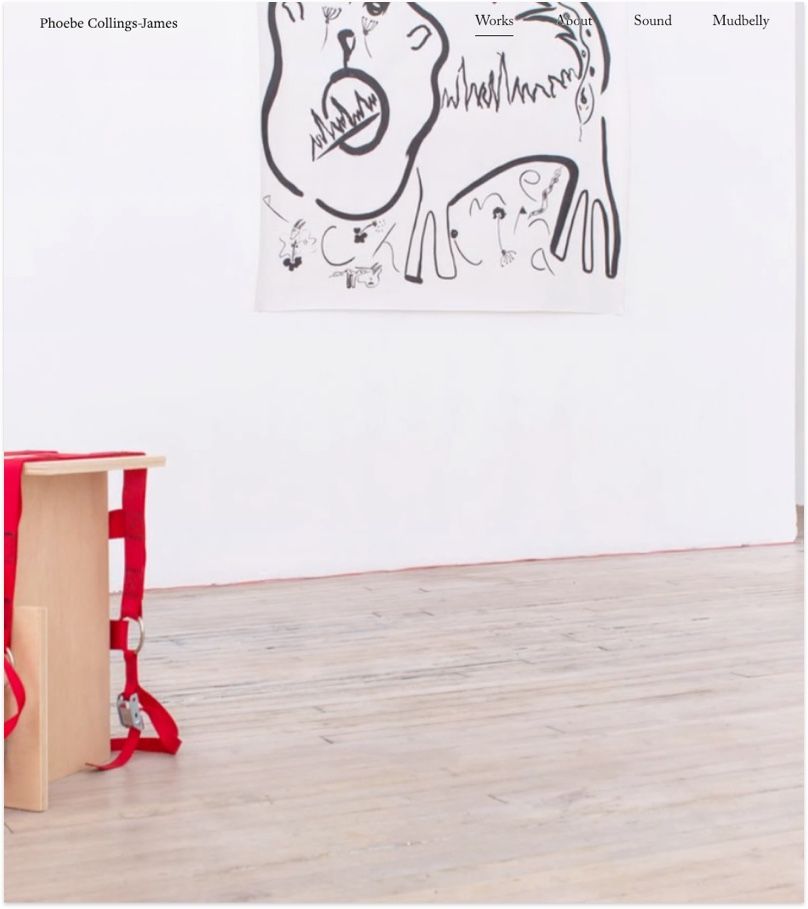 Known for her work as a visual artist and a fashion model, Goldsmiths graduate Phoebe Collings-James has excelled in both industries.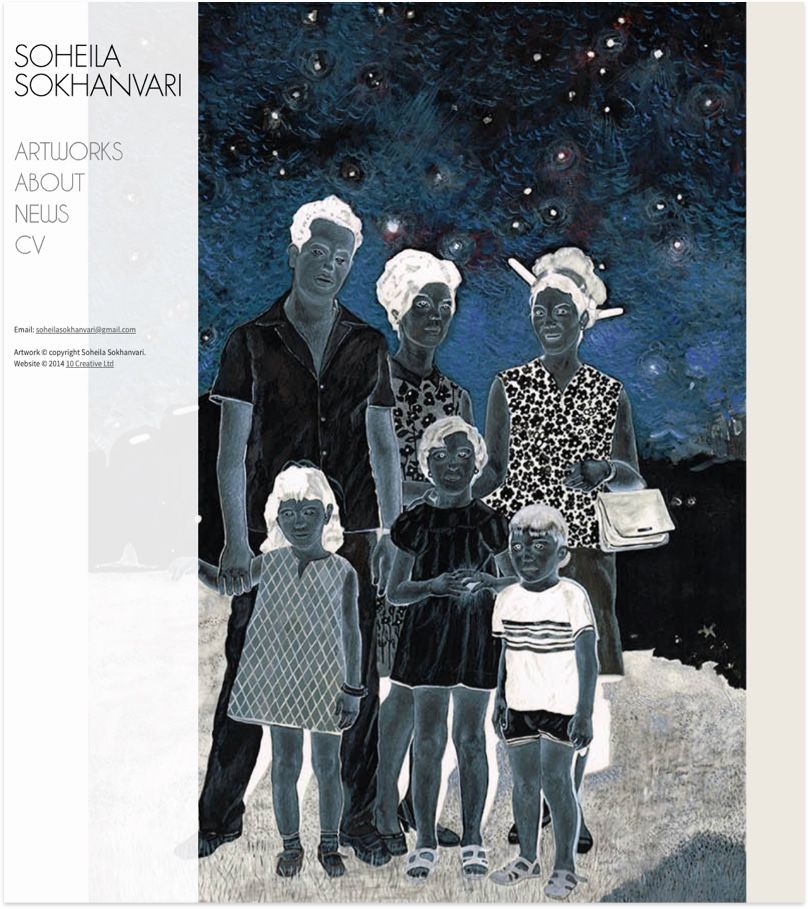 Made with Wordpress and hosted on Krystal
Soheila Sokhanvari is an Iranian-born artist whose multidisciplinary work weaves layers of political histories with bizarre, mysterious and often humorous narratives that she leaves open to viewers to complete.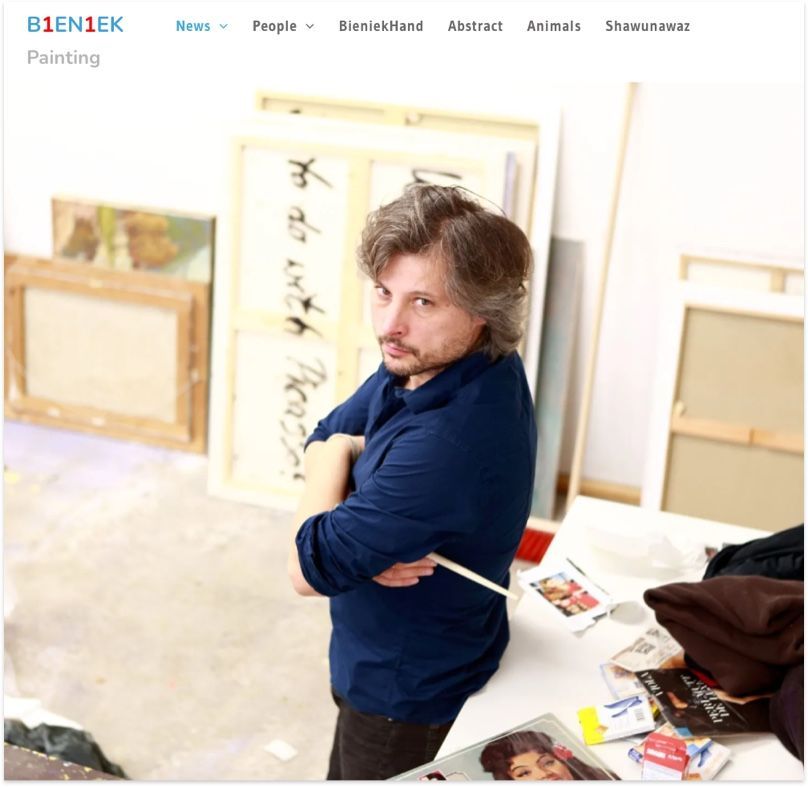 Sebastian Bieniek describes himself as an artist who plays with the roles of the insider and the outsider in the art world. And that is certainly not a weakness: it's the weapon that turns him into the individual who is aware of today's morbid power plays.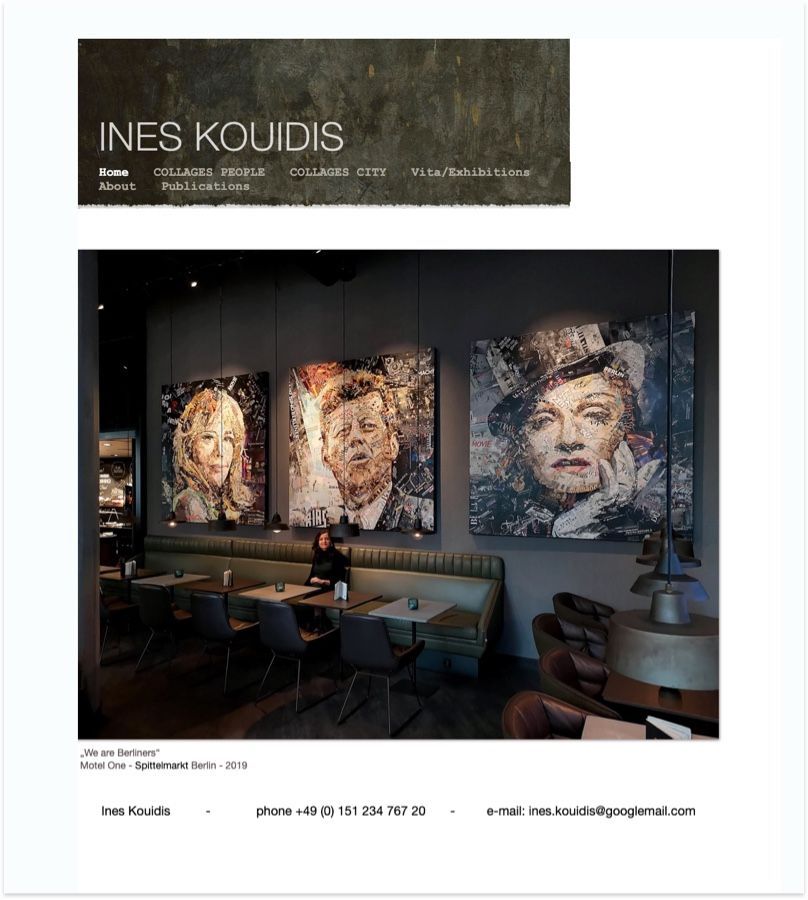 Ines Kouidis studied painting and design in the Free Academy of Art in her birthplace, where she also works and lives until today, Berlin. She is a paper collage artist, inspired by famous actors, musicians and fashion icons.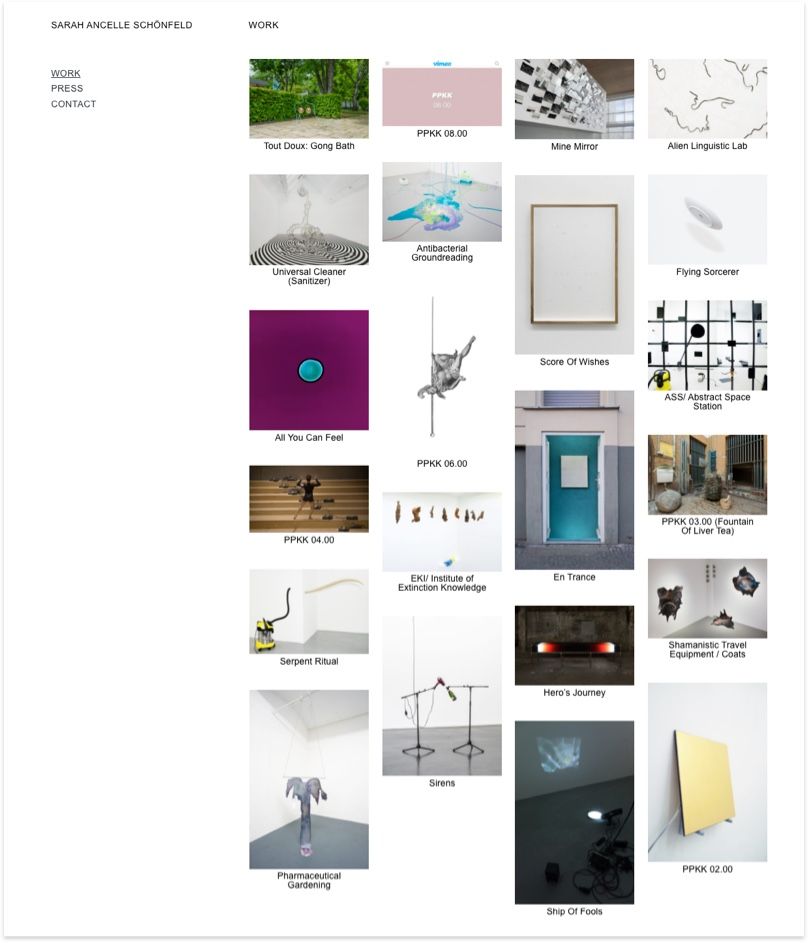 Made with Wordpress and hosted on GoDaddy
Sarah Schoenfeld is a visual artist based in Berlin whose work was presented in the Berghain 10th anniversary exhibition, 10. She tells Berlin-based Swiss artist Vanessa Safavi about drugs, body fluids and other alchemical stories.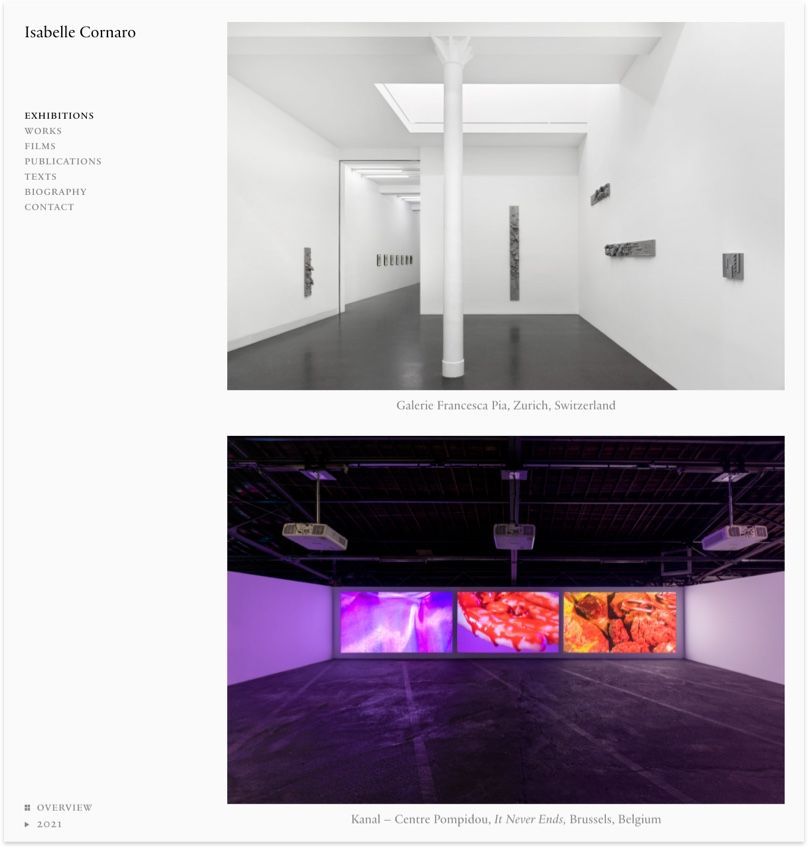 Made with Wordpress and hosted on Infomaniak
Isabelle Cornaro employs painting, sculpture, installation, and film in her quest to challenge the way viewers perceive art objects. Her multimedia works orchestrate careful juxtapositions that pay tribute to and reinvent traditional modes of representation.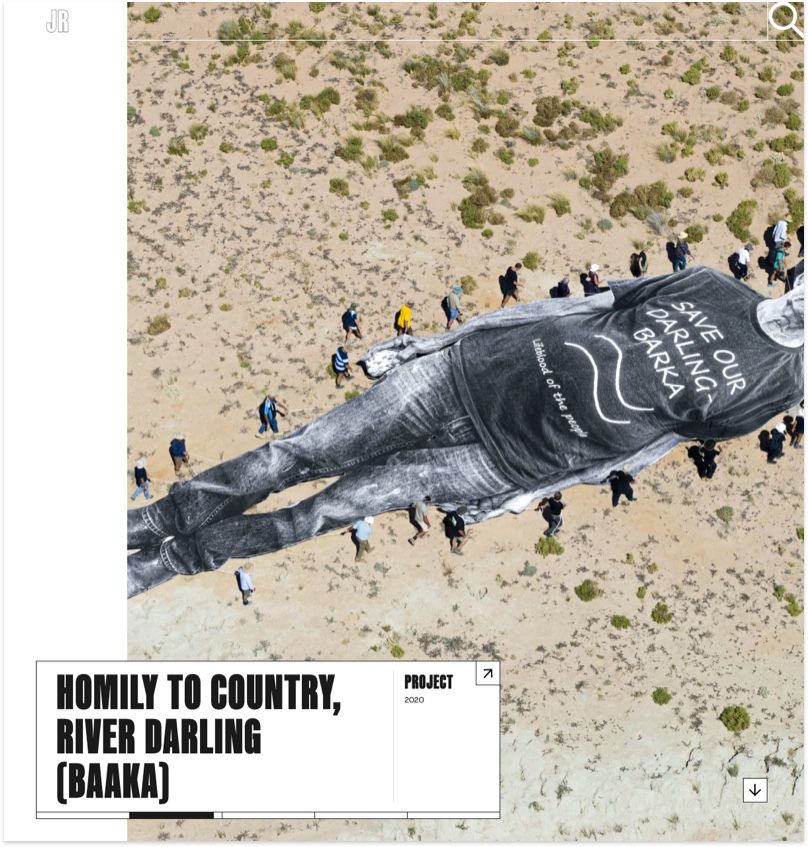 JR is the pseudonym of a French photographer and street artist whose identity is unconfirmed. Describing himself as a photograffeur, he flyposts large black-and-white photographic images in public locations.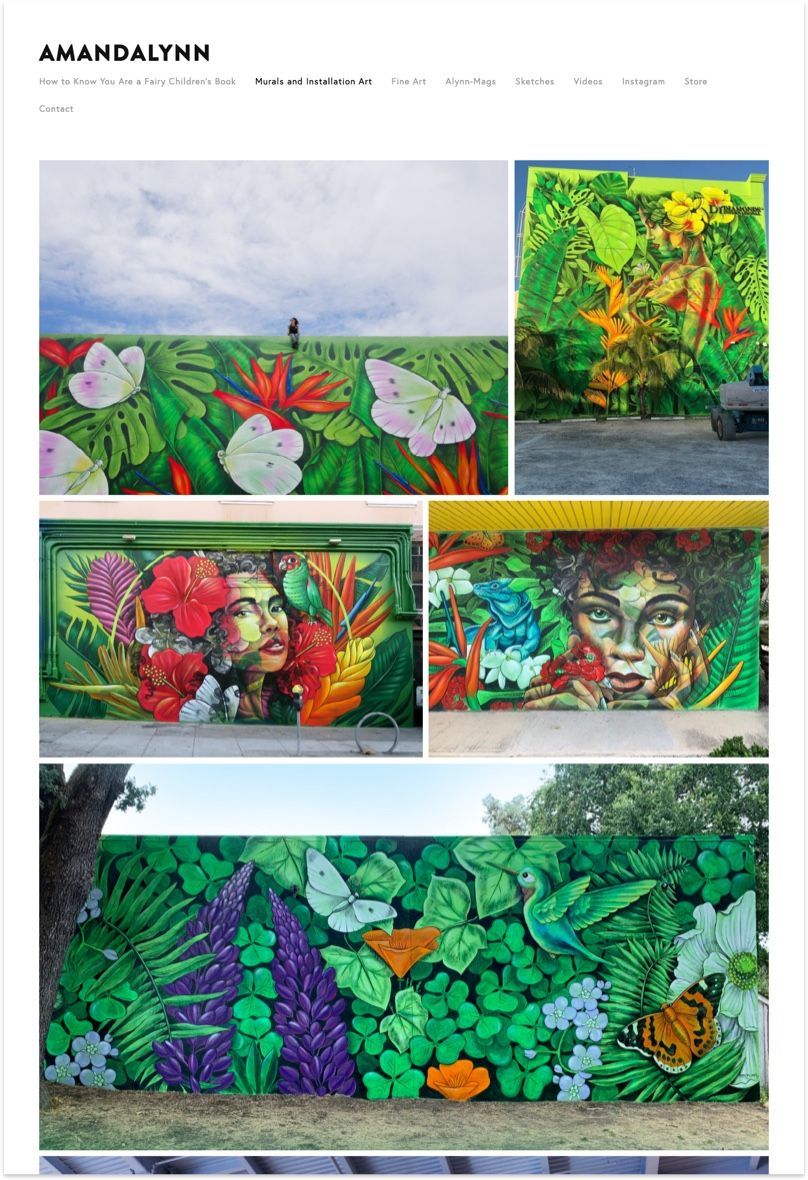 Amandalynn is a San Francisco based Muralist, Fine Artist, Conservator, and Art Director. Inspired by the female form and spirit, Amandalynn depicts strong, seductive women and illustrates their strength through line work and decorative patterning. Her works can be found in Galleries and Streets all over the world.
19. Brendan Monroe
Brendan Monroe (based in Los Angeles, California) is a versatile American contemporary artist, whose practice includes painting, sculptures, drawings, illustrations, and murals.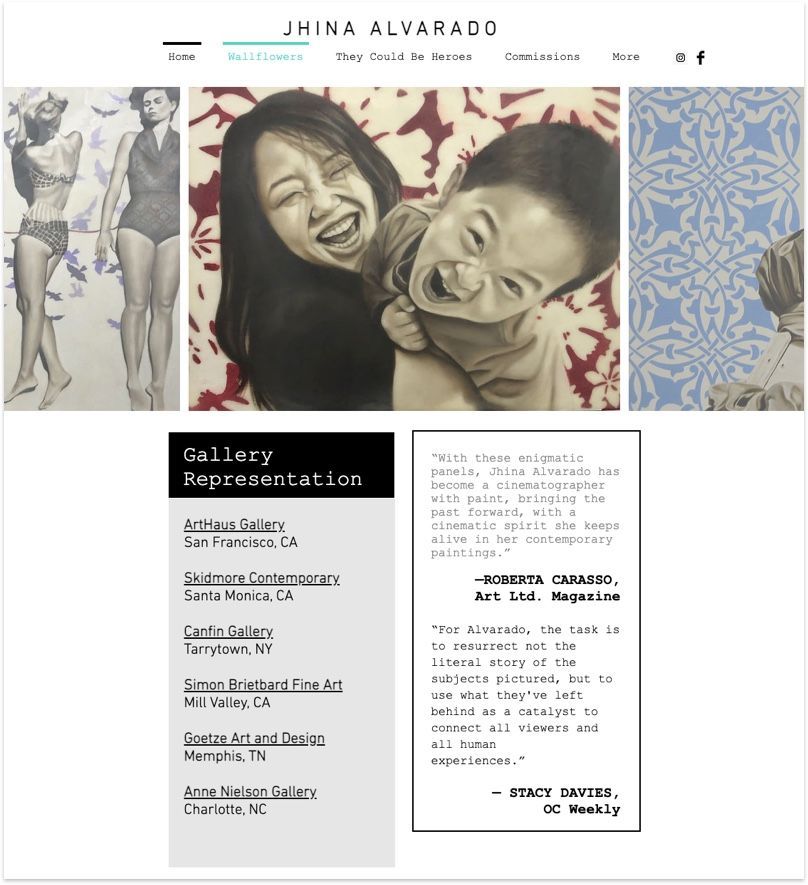 Made with Wix
Jhina is self-taught artist and part-time calculus teacher whose work shows control and an understanding of composition that are enviable. She paints using encaustic and oil, and typically her paintings are of figures in black and white against a printed background, creating a contrast that brings the figure into clear focus.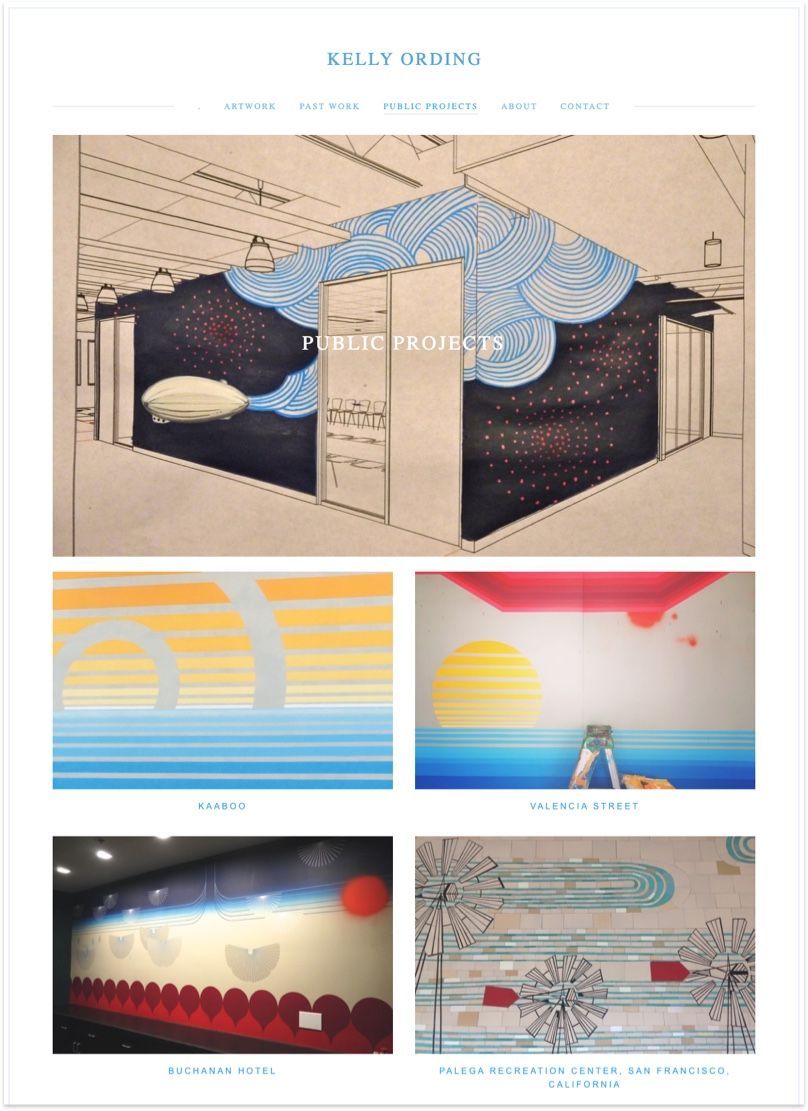 The distinctive lines and geometric designs which form Ording's art are beyond satisfying. A graduate of the San Francisco Art Institute, Ording has done various public projects including one on Valencia Street, one in the Buchanan Hotel, and one inside the Facebook headquarters.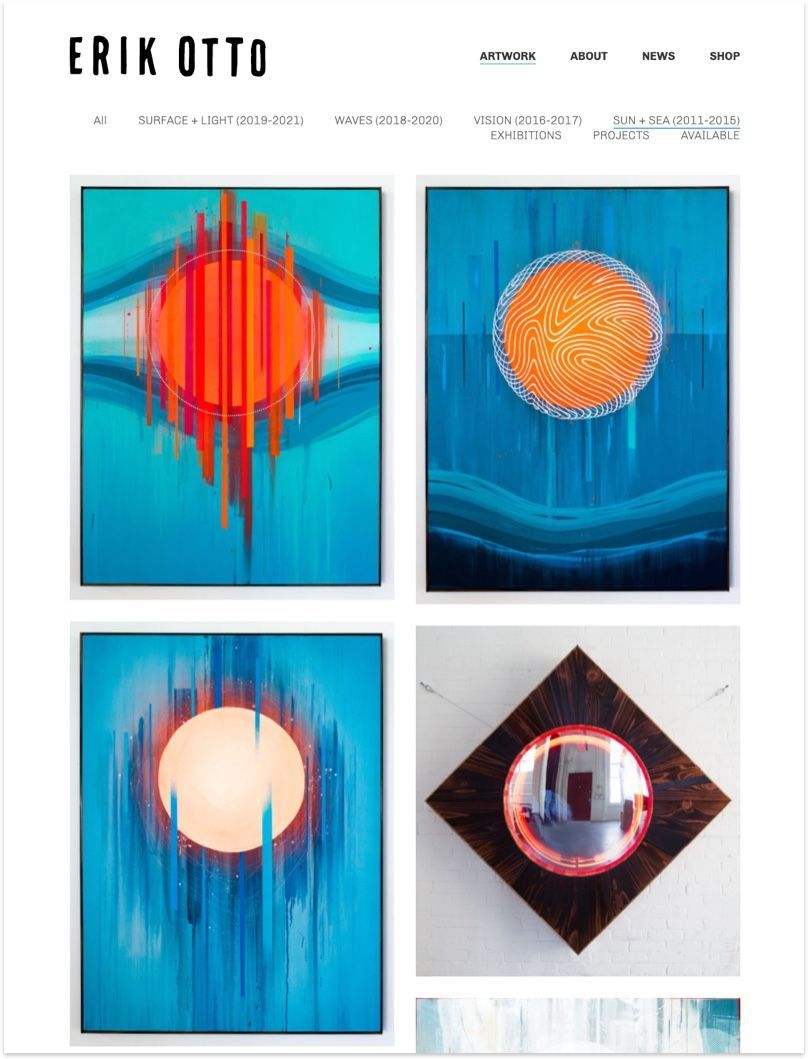 Made with Wordpress and hosted on Flywheel
Erik Otto was born in San Jose, California in 1980. His work unites soft with raw, light with dark, and textured with smooth, in abstract paintings, sculptures, and installations that stimulate mind, body, and soul.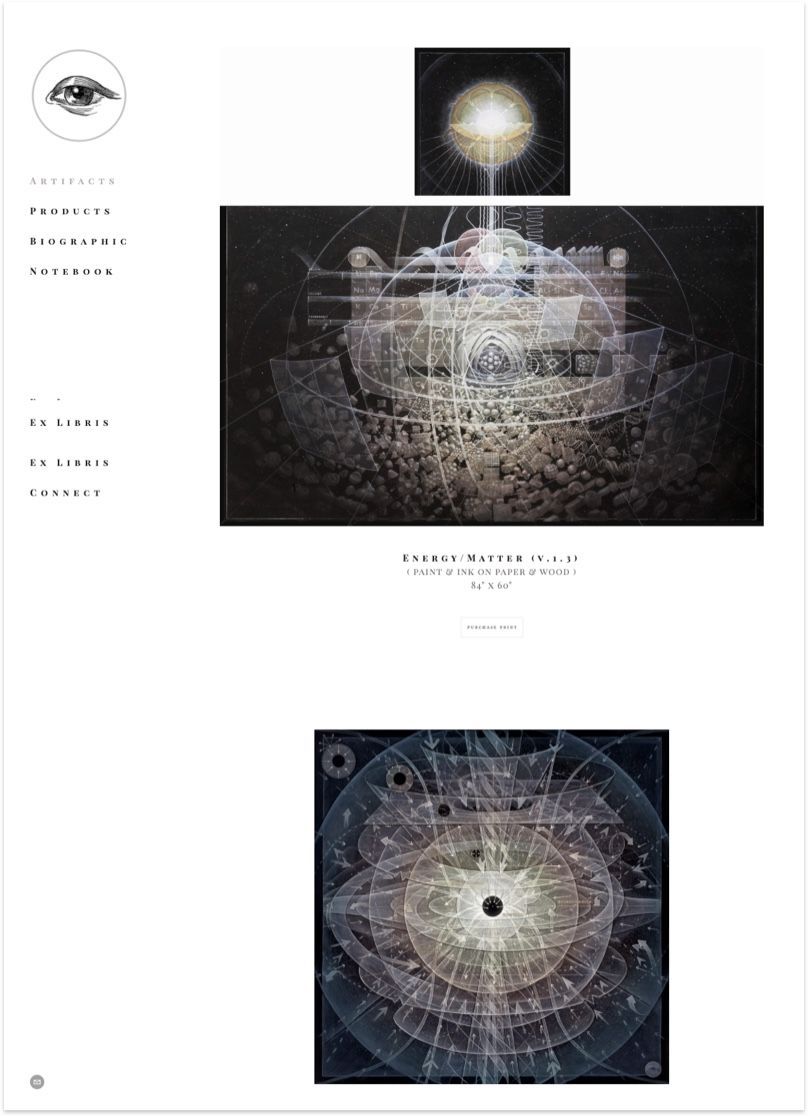 Planetary constellations fill up Cripe's work and his dissections and maps of the universe, planets, and the body are visually stunning and mentally intriguing. He was listed in the top 20 artists of San Francisco by the Asterisk Magazine in 2012 and has been featured in many art galleries in the Bay Area.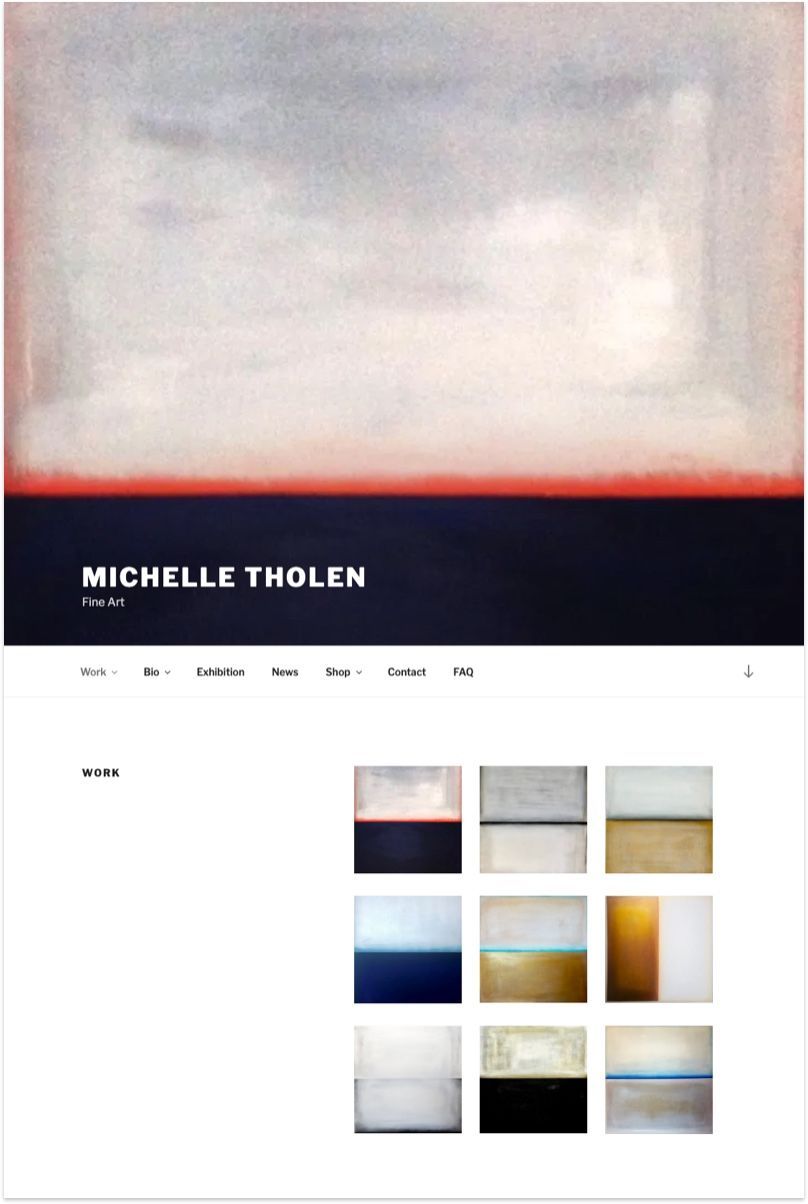 Made with Wordpress and hosted on GoDaddy
The clean and balanced composition of Tholen's art reflects on the art of Rothko and Pollock in a style of its own. From abstract lines and landscapes to crisp color block paintings, Tholen has a strong control over the architecture that forms her work.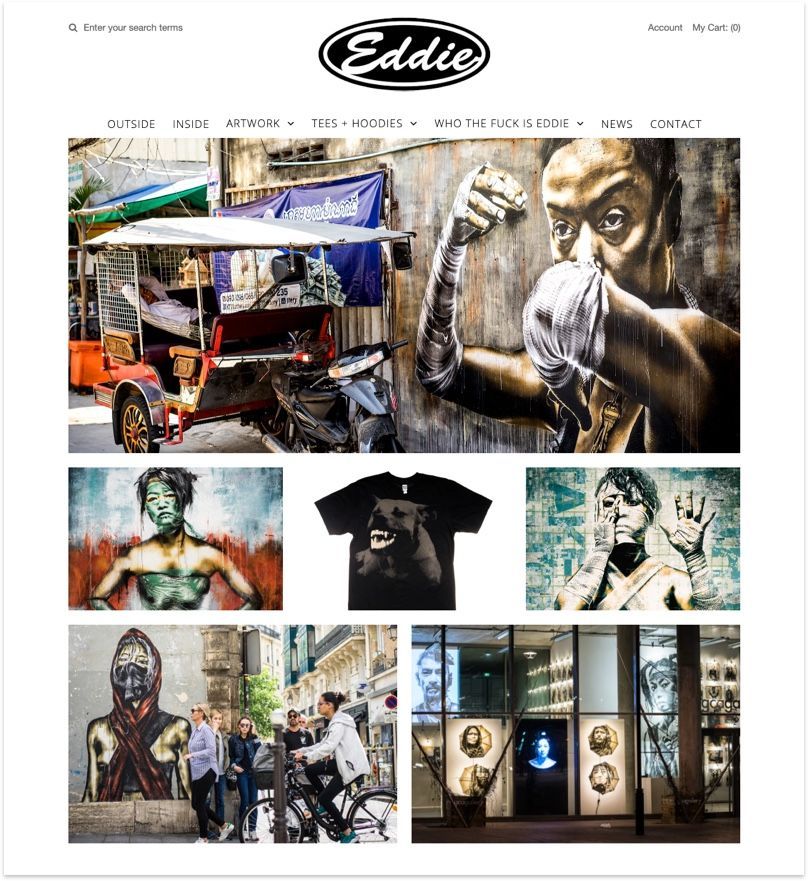 Anonymous street artist, Eddie Colla's work is showcased around the city. He defines his own work as an action of thievery rather than vandalism, as it is stealing advertising space. He also sells graphic t-shirts, hoodies, prints, and art on his Shopify store.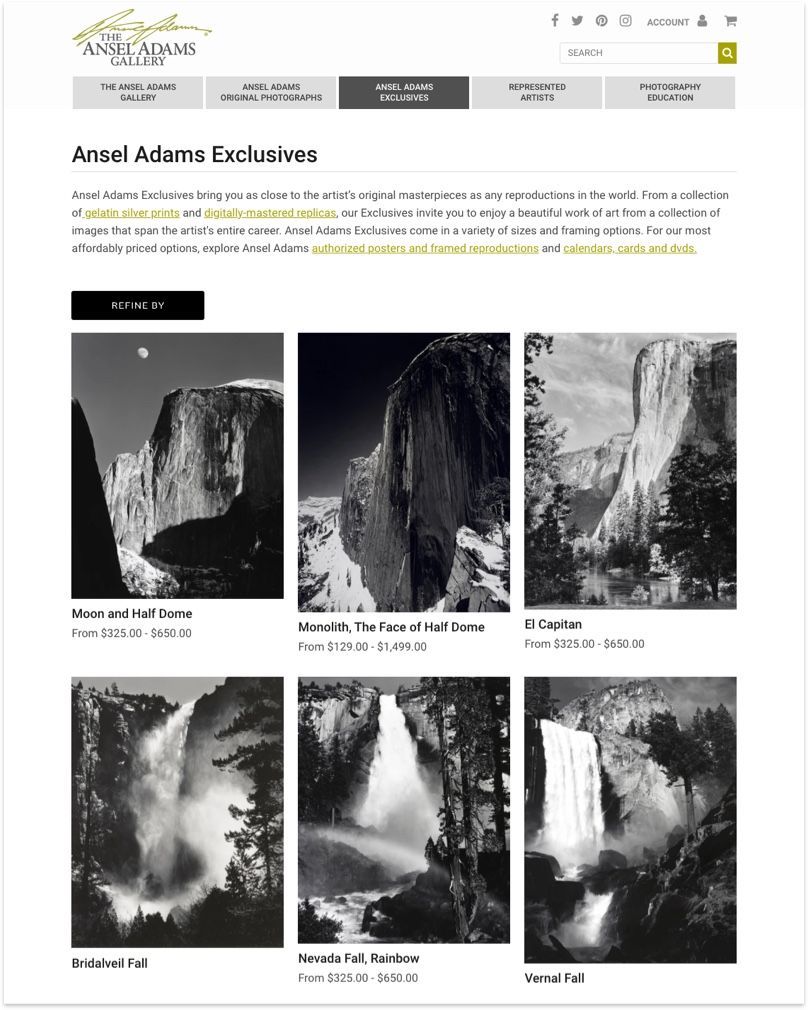 Ansel Adams Exclusives bring you as close to the artist's original masterpieces as any reproductions in the world. From a collection of gelatin silver prints and digitally-mastered replicas, our Exclusives invite you to enjoy a beautiful work of art from a collection of images that span the artist's entire career.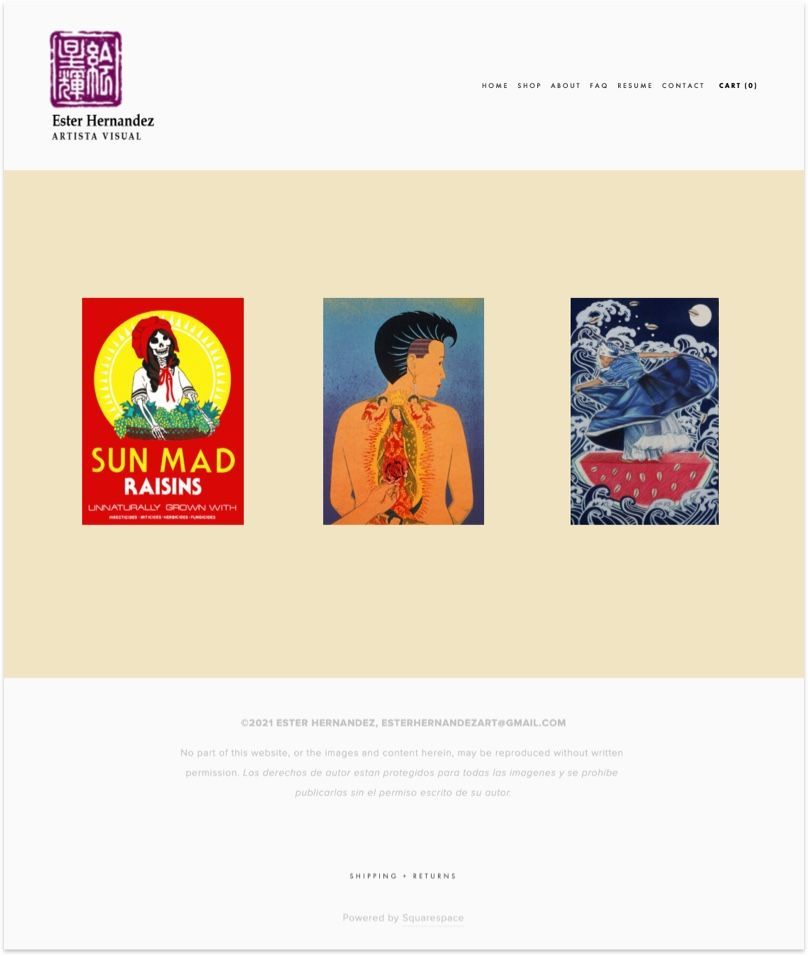 Ester Hernandez, born in 1944, is perhaps the most impactful Chicana artist to work in San Francisco, and her creations often speak about the struggles of Hispanic farmworkers and boast a positive feminist message influenced by the strong Latina figures in her own life.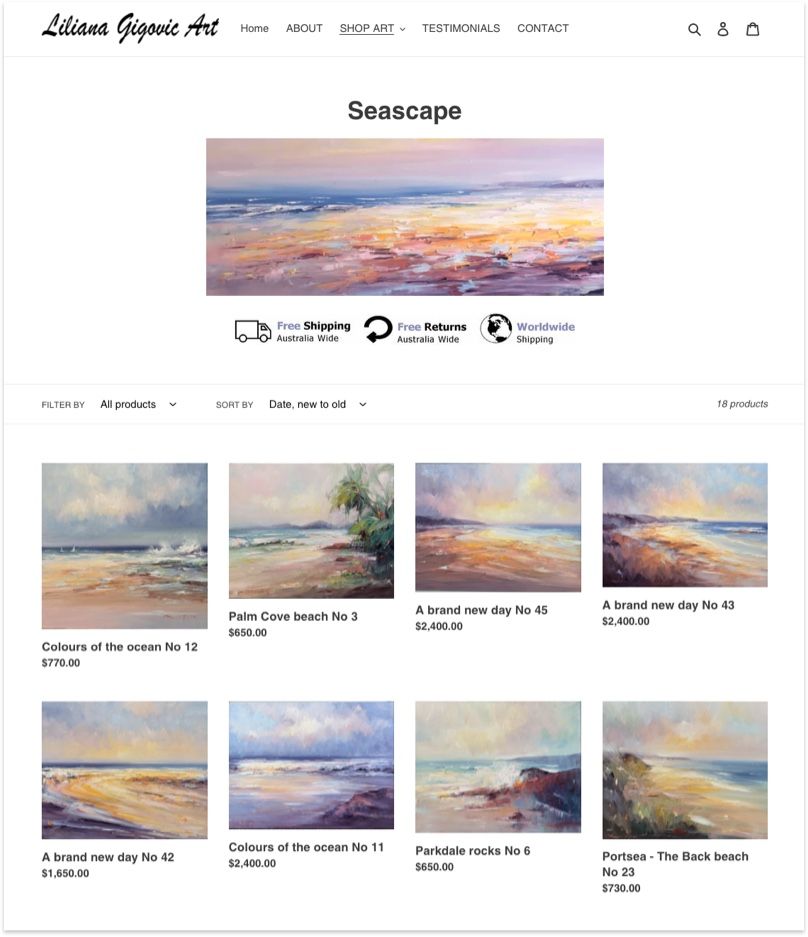 Hailing from a family of creatives, it was only natural Liliana Gigovic would follow a similar artistic path. Through a zest for life and a love of nature, Liliana floats between a variety of genres within her work, and brings her joyful outlook to canvas in whatever scene takes her liking.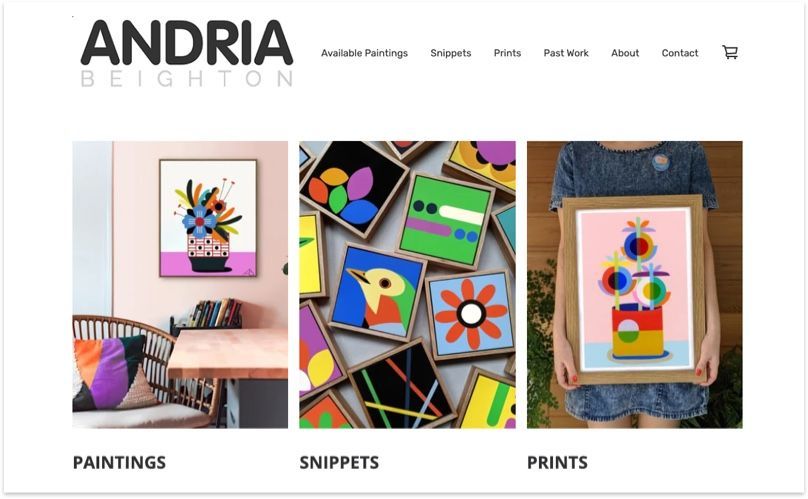 Made with Wix
Andria Beighton's background in floristry is evident in her subject selection with flowers being featured predominantly. Her large scale, acrylic still lifes show a fascination with colour and a requirement for balance.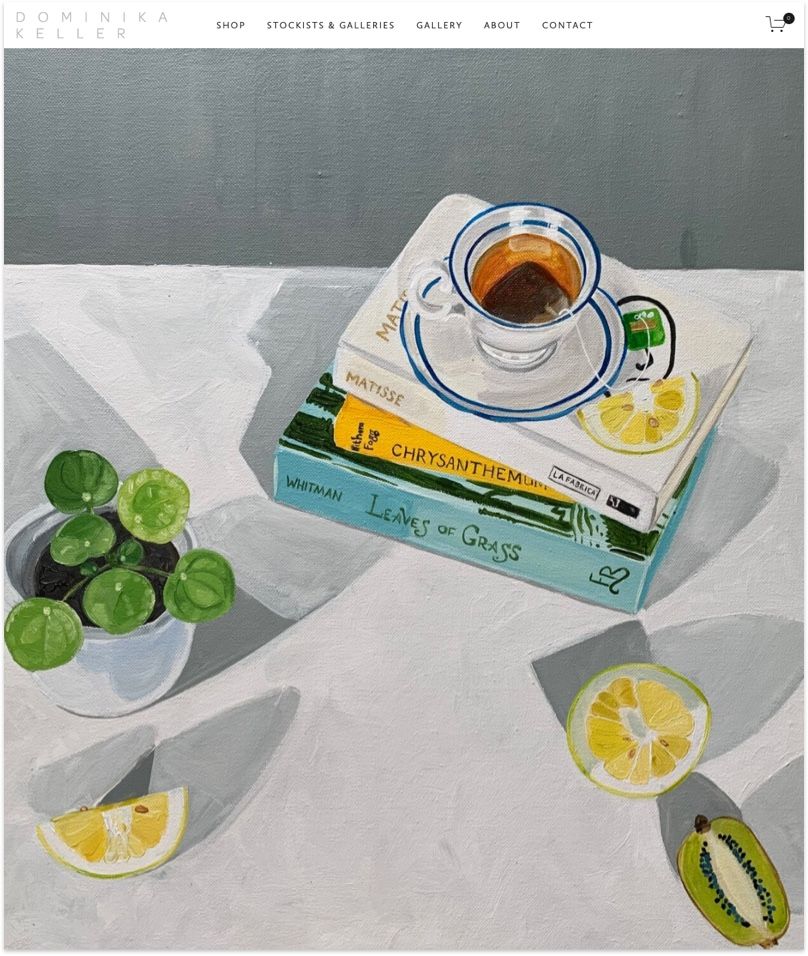 Based just outside of Melbourne in the Yarra Valley, Dominika draws inspiration from her garden and surroundings. Her passion for representing house plants and botanical treasures is transparent through her work and allows a viewer to find beauty in all stages of nature's life cycle.
Tulika Das is an artist based in Australia whose paintings have been exhibited nationally. Inspired by all walks of life and nature, she moves between themes related to landscapes, the figurative (both animal and human), and the natural world.
Related Articles